Tottenham Hotspur: 5 Players to Watch in This Weekend's World Cup Qualification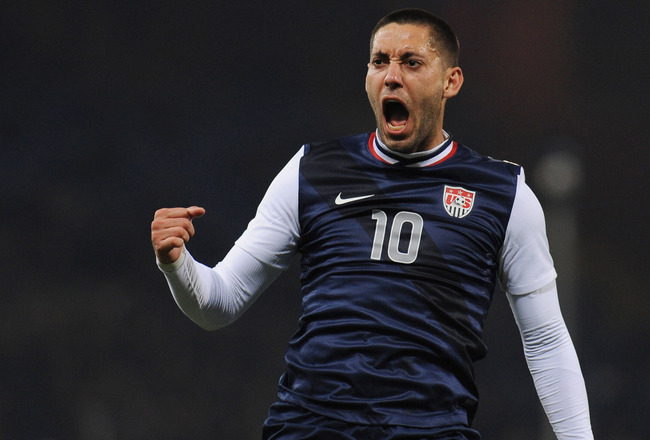 Valerio Pennicino/Getty Images
Tottenham fans may be deprived of their team for a weekend, but with the way their roster is shaping up, they'll never be left wanting when searching for Spurs players on television.
This weekend is filled to the brim with World Cup qualifying matches, and nearly every player on Andre Villas-Boas' roster is playing.
Who are the ones to watch?
Join me as I present five Spurs players to keep an eye on this weekend in the opening stages of World Cup qualifying.
Clint Dempsey (United States of America)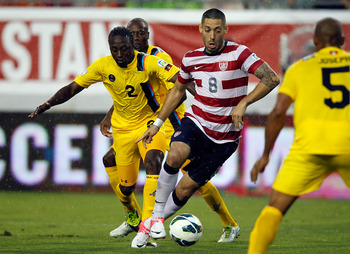 J. Meric/Getty Images
Well, duh.
Clint Dempsey is quite possibly the most popular player in the U.S. and he's the reason there's been an influx of Spurs jerseys across the pond and over into the States.
Back-to-back matches against Jamaica, arguably the best team in America's group, mean heightened performances from the country's best players.
Look for Dempsey to play a big part in manager Jurgen Klinsmann's plans in these two very important matches.
Gareth Bale (Wales)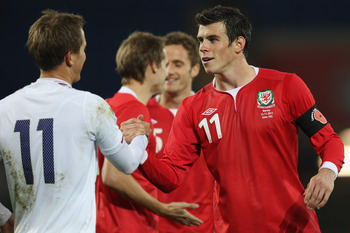 Michael Steele/Getty Images
Gareth Bale may have fallen out of favor with some Welsh fans due to the whole injury debacle that kept him out of this summer's Olympics but kept him in Tottenham's preseason matches, but he's still Wales' most valuable player.
If Bale can score a quick goal and put Wales ahead against Belgium, I'm pretty sure this summer will be quickly forgotten by Dragons supporters.
Travelling to Serbia four days later will be no easy task, but if they're carried by a victory against Belgium, six points to start out qualification could be possible.
Gylfi Sigurdsson (Iceland)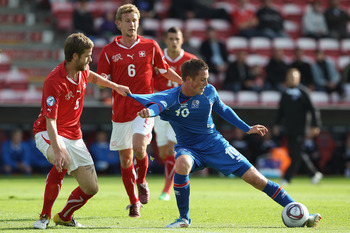 Michael Steele/Getty Images
Iceland has never qualified for a major tournament, but a wave of young, talented players—led by attacking midfielder Gylfi Sigurdsson—are looking to change all that.
Near victories over France and Sweden last May showed that Iceland can hang with the big boys, and their first two opponents—Norway and Cyprus—can hardly be called "big boys."
Sigurdsson should do nicely against both teams. Norway plays very conservative football, rarely ever leading attacks and scoring even less.
And Cyprus is, well, Cyprus.
Mousa Dembele (Belgium)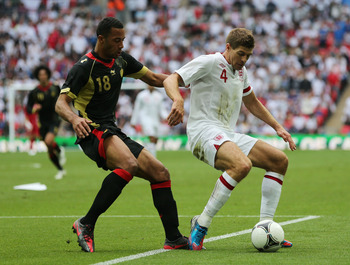 Ian Walton/Getty Images
The second of two Belgian-born football players on Tottenham's roster, Mousa Dembele will be absolutely necessary in matches against attack-heavy opponents Wales and Croatia.
If Belgium finds themselves in a hole against either team, it would be surprising, but it wouldn't be the end of the world because Dembele is second among current Belgian midfielders with five goals.
That's impressive for a 25-year-old who only found his place among the top-flight of European football in the last two seasons.
Hugo Lloris (France)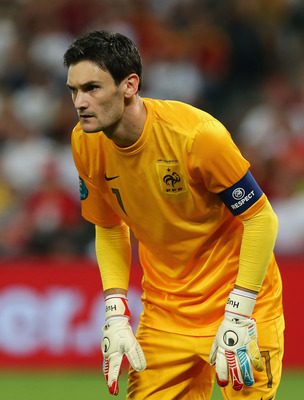 Martin Rose/Getty Images
Neither of Hugo Lloris' upcoming opponents—Finland first and Belarus four days later—are necessarily tough, but it will be good for Tottenham fans to see their newest goalkeeper finally in action.
Perhaps strong showings against both of these attack-deprived squads will convince new Spurs manager Andre Villas-Boas to give Lloris a turn between the posts.
Keep Reading

Tottenham Hotspur: Like this team?