The 50 Most Hated Teams in Sports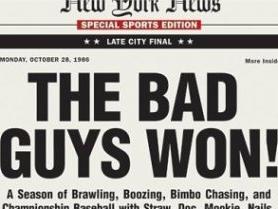 http://www.eden.rutgers.edu/~soctalis/425/mid/img/book.jpg
Maybe not the team that comes to mind first, but baseball fans from the 1980s remember how much they hated the New York Mets.
The brash, arrogant, bad-boy 1986 Mets won the World Series, and no baseball team since has earned the same degree of individual notoriety.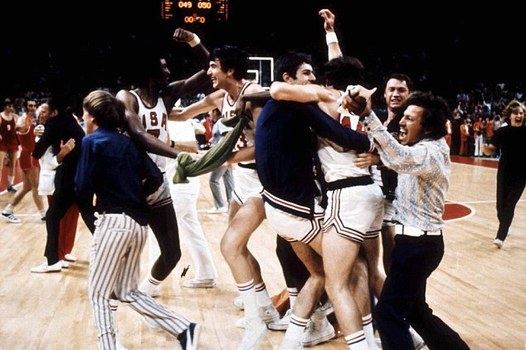 Courtesy of dailymail.co.uk
How can you hate a team that no longer exists?
Well, Cold War emotions ran high, and for all USA Basketball's dominance in recent years, older fans still can't forget America's 1972 gold-medal loss to the Soviets.
Even after 40 years, it still rankles.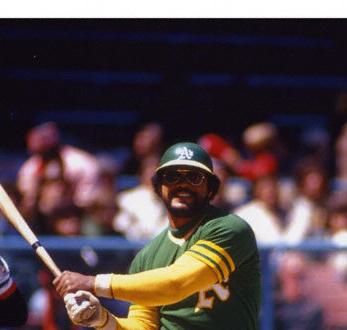 sportsblink.com
Nowadays the Oakland Athletics are known for the film Moneyball and their monetary woes.
But back in the 1970s, the bad-boy Oakland A's were led by the brash Reggie Jackson and won multiple World Series titles.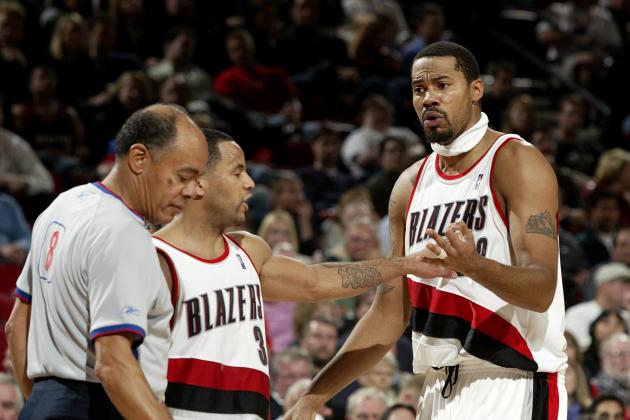 Jonathan Ferrey/Getty Images

Now, Portland is looked at with pity because of the way Greg Oden and Brandon Roy's careers turned out.
But fans from the last decade remember the 2000-01 Jail Blazers, whose mix of lazy Bonzi Wells and crazy Rasheed Wallace inspired revulsion in every fan watching.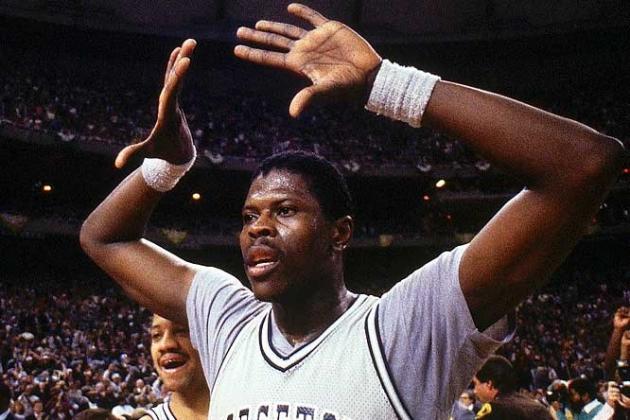 Bigeasthoops.com
For much of the 1980s, Georgetown dominated college basketball with fearfully large big men who crushed their opponents in the post.
Even now, fans remember the menacing look on Patrick Ewing's face every time he swatted a basket.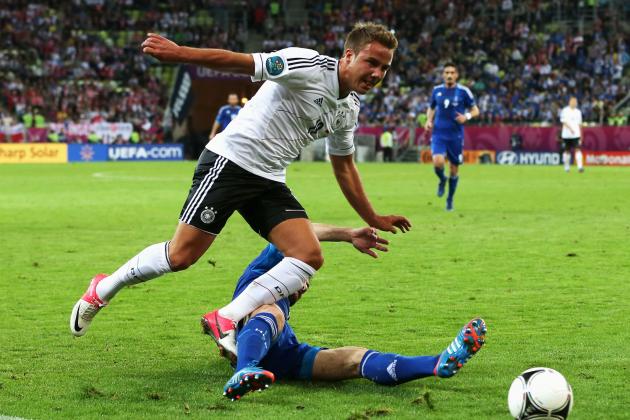 Alex Grimm/Getty Images

Sure, it's one-hit-wonder hatred, but hatred all the same.
In 2004, Greece came out of nowhere to win the European Championship. Big-time powerhouse countries like Britain, France and Italy still have not forgiven Greece for snatching the victory.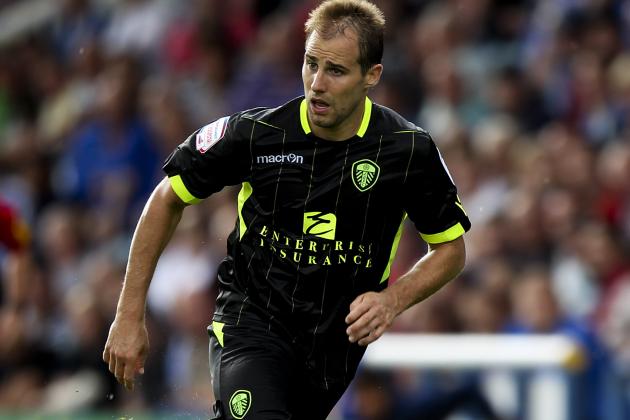 Ben Hoskins/Getty Images

Though now irrelevant, Don Revie's hyper-physical Leeds teams of the 1960s and 1970s were incredibly successful and one of the most hated clubs in English football history.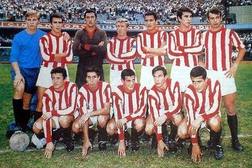 Courtesy of Wikipedia
The Estudiantes teams of late-1960s Argentina were some of the most brutal teams ever to play soccer.
In fact, if you watch clips of their games, you might mistake it for some form of mutant rugby. It's hardly a surprise they were widely detested.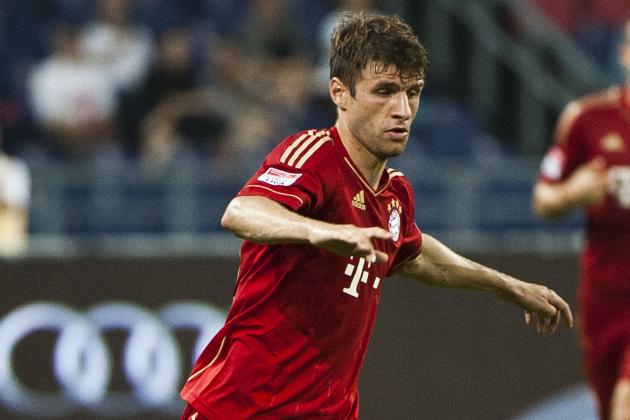 Victor Fraile/Getty Images

Bayern is the most widely disliked football club in Germany.
They have a strong fanbase in Bavaria and have enjoyed great success, but there is little love lost between them and the other top German teams.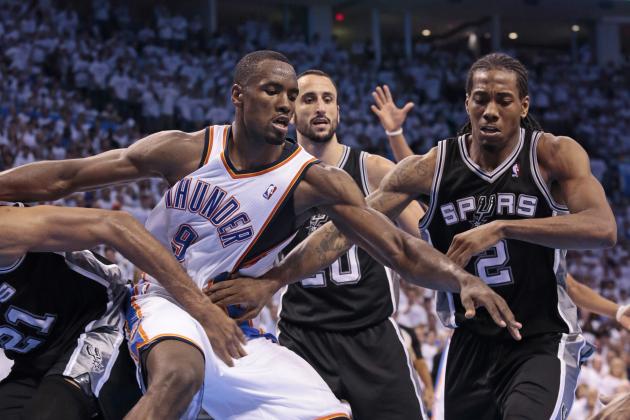 Brett Deering/Getty Images

It's true, "hate" may be a strong word.
But many NBA fans hated how Tim Duncan and the Spurs made basketball a pretty boring sport in the mid-2000s.
David Stern hated them more than anyone because of what they did to the NBA's ratings. In retrospect, it's a shock they ever recovered.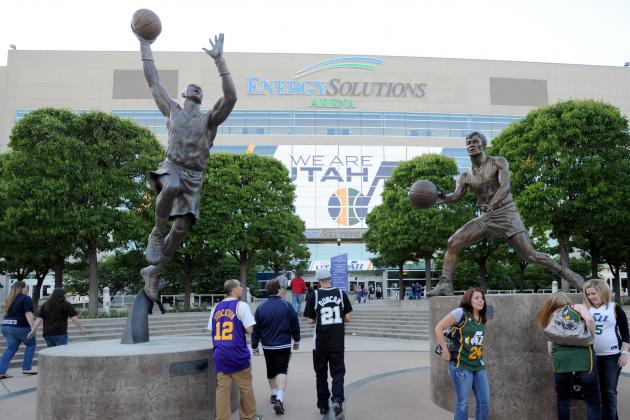 Steve Dykes/Getty Images

Now, the Jazz are a young, rising team that few fans outside Utah care about at all.
But in the late 1990s, the Jazz were a tough, powerhouse team led by bad-boy power forward Karl Malone. Fans worried the Jazz might spoil Michael Jordan's title chances in the last two years of his Chicago Bulls career, and they were hated for it.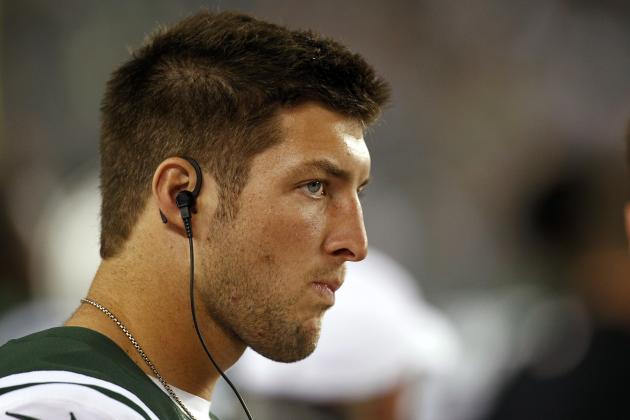 Jeff Zelevansky/Getty Images

Rex Ryan wants his Jets to be hated.
But how can you hate a team that is going nowhere and has to choose between a playboy quarterback who can't throw accurately and a good-looking virgin who can't throw at all?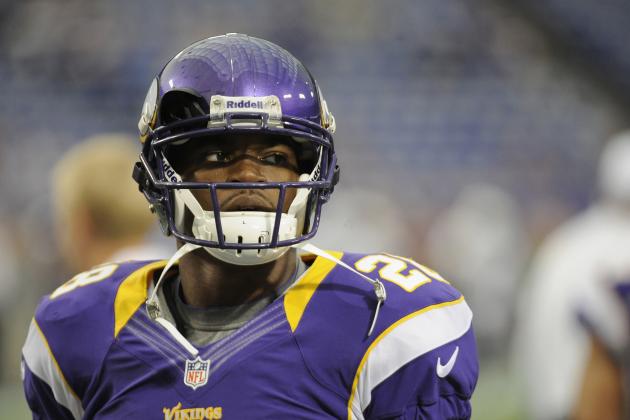 Hannah Foslien/Getty Images

Long detested in Chicago and Green Bay, the Vikings took those rivalries to a whole new level when they signed an aging Brett Favre on as their quarterback.
Maybe those fans would have liked the Vikings more if Favre sexted all of them.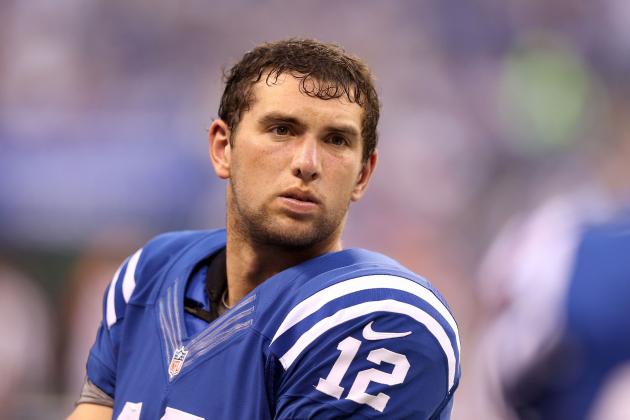 Andy Lyons/Getty Images

The Colts were incredibly lucky to follow up Peyton Manning with Andrew Luck. That is quite a recipe for hatred and envy.
And you will still find plenty of old-time haters in Baltimore, the city that saw its team stolen but then turned around and stole another.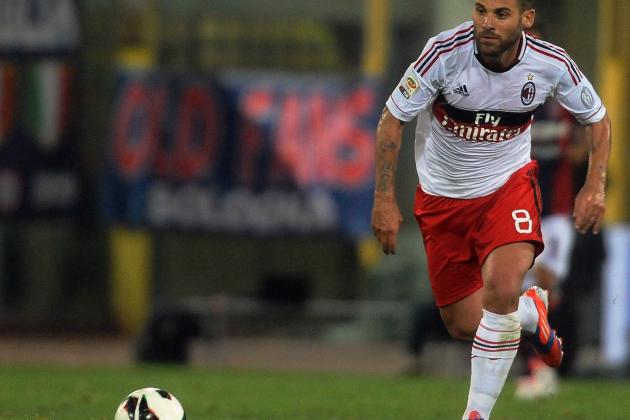 Mario Carlini / Iguana Press/Getty Images

One of the top clubs in Italy, Milan constantly vies for top players and is envied by most of the European football world.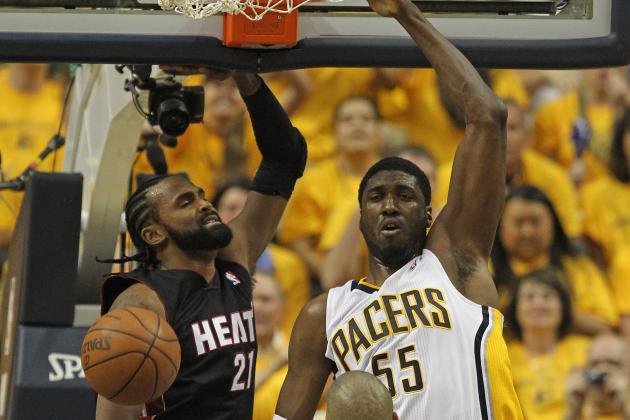 Jonathan Daniel/Getty Images

The Pacers are a young, well-liked group now, but it is hard to forget the early-2000s crazy group led by Ron Artest.
That group of Pacers may have been the least likable star team in sports at that time.
Ronald Martinez/Getty Images

The Mavericks are a well-run, strong franchise that recently won the 2011 NBA championship.
But many fans detest Mark Cuban's brash style and open-mouthed approach to NBA team ownership.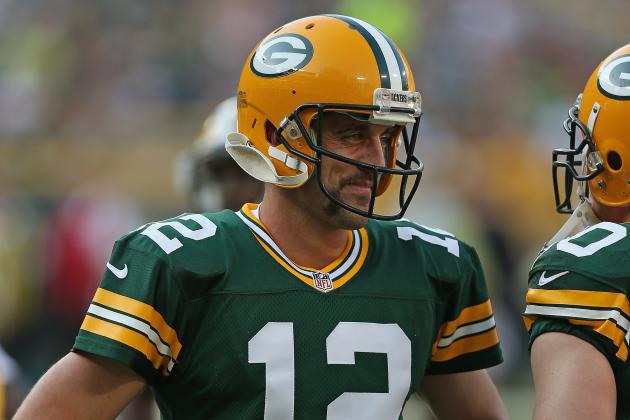 Jonathan Daniel/Getty Images

Well, there is one key question here.
Is the crazy, zeal-filled hatred of everyone in the Chicagoland area enough to push the Packers up this list?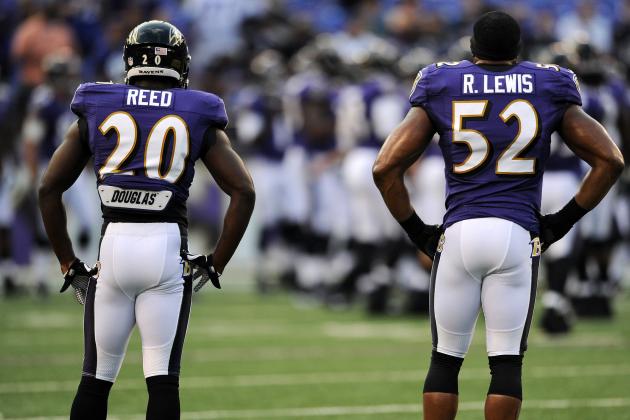 Patrick Smith/Getty Images

Many NFL fans hate the Ravens for their ferocious defense and disdain for the new quarterback-protection rules. The Ravens defense has probably sacked more quarterbacks than any other team in the past half decade.
And don't forget, every Cleveland fan hates the Ravens because they used to be the city's beloved Browns.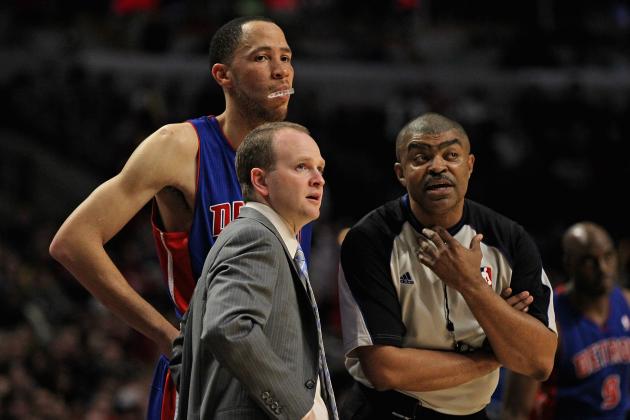 Jonathan Daniel/Getty Images

On legacy hatred, the Pistons move much closer to the top of the list.
The 1980s "Bad Boys" Pistons were the most hated team in the NBA, and the tough mid-2000s Detroit teams were not far behind.
But now, the Pistons have been terrible for a half decade, and the city is in such dire straits that it's hard to muster up the same level of hatred for the franchise.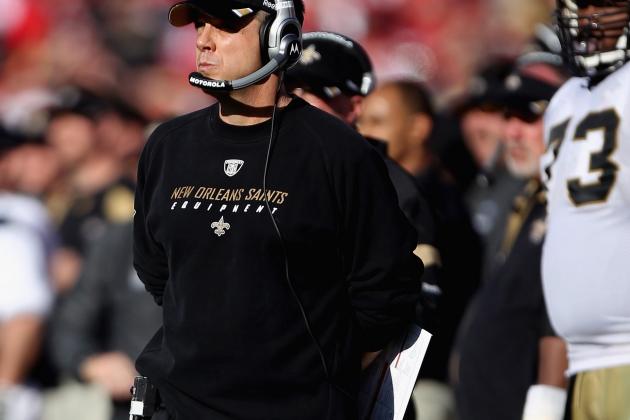 Jed Jacobsohn/Getty Images

Once a totally feel-good franchise, especially with beloved Drew Brees at quarterback and the specter of Hurricane Katrina, the Saints now have their share of haters after this year's bounty scandal saw their defensive coordinator banned and coach Sean Payton suspended for the season.
Sarah Glenn/Getty Images

The Miami Heat may one day join the annals of the most hated teams of all time.
Miami spent years as a feel-good, mid-market franchise led first by Alonzo Mourning and then Dwyane Wade, but it is now despised as the juggernaut behind basketball's "Big Three" of Wade, LeBron James and Chris Bosh.
But will the hatred really last?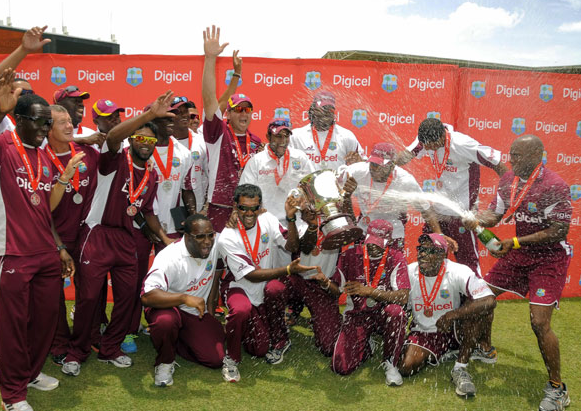 http://static.cricketnext.in.com/
A lesser-known addition, but the West Indies cricket team is the only one to ever have a player executed for a capital crime. Leslie Hylton was convicted and executed for murdering his wife.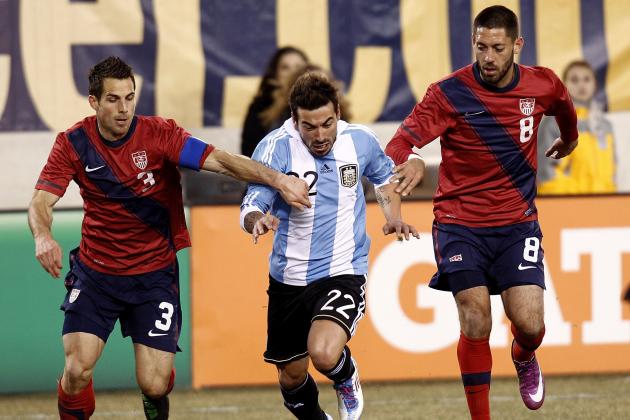 Jeff Zelevansky/Getty Images

Now, Argentina's national team is globally hated for its pure excellence and penchant for winning.
But slightly older fans will remember the widely detested 1990 World Cup team, which nearly won the title despite every non-Argentine on the planet rooting against them in the end.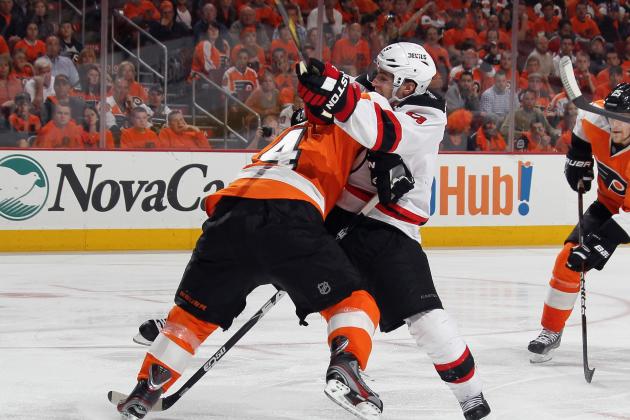 Bruce Bennett/Getty Images

It may be no exaggeration to say that every Philadelphia team is hated to one degree or another.
The Flyers held an especially negative place in America's heart during the Bobby Clarke-led 1970s, when they won two Stanley Cups and defined dirty play.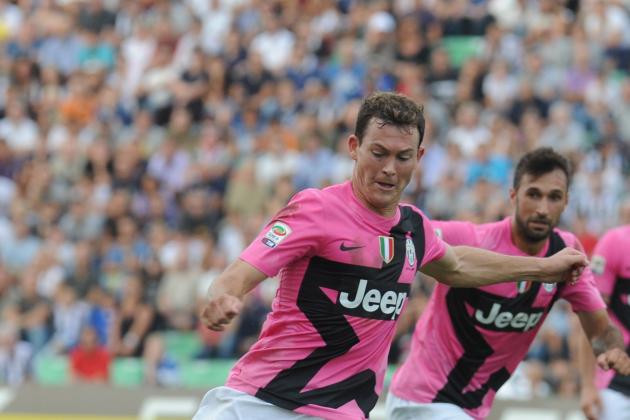 Dino Panato/Getty Images

While the Italian National Team is hated abroad, the Italians reserve most of their own hatred for one homegrown club: Juventus.
The team is the New York Yankees of Italian soccer, having been the most successful domestic club of the last three decades.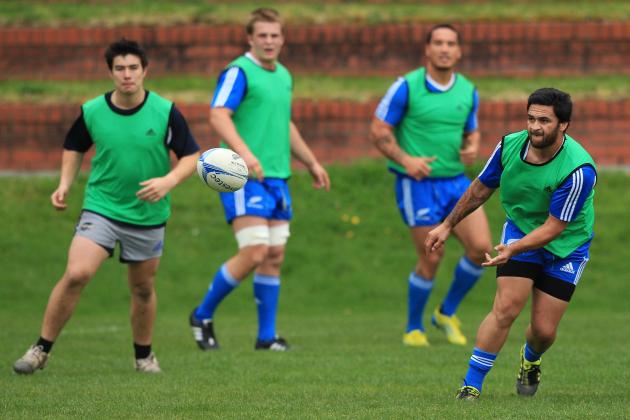 Hagen Hopkins/Getty Images

You don't want someone to hate you in rugby, because it is a sport that lends itself to violence.
So New Zealand's team, which is hated around the globe, will have to be careful navigating rugby stadiums the world over.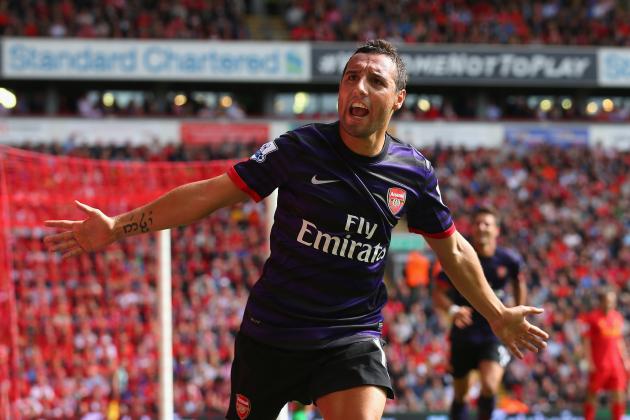 Alex Livesey/Getty Images

London's biggest soccer club is still one of the most hated in the European game.
But now it has to deal with up-and-coming, brash rival Chelsea. Which is ultimately the most hated British soccer team?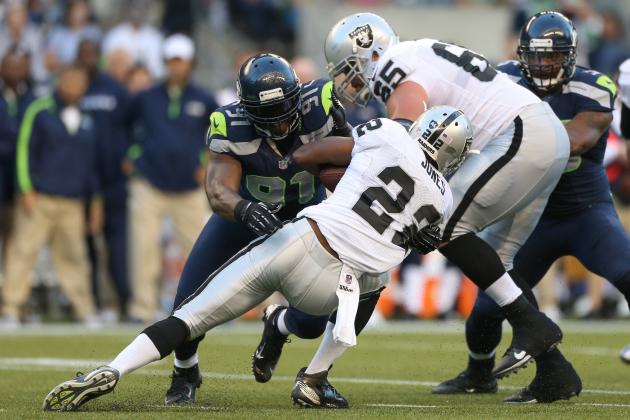 Otto Greule Jr/Getty Images

Were this list made in the 1980s, Al Davis' "Raiduhs!" would have been near the top of the list.
Davis never lost his attitude and panache, but the franchise suffered a very poor run after the early 2000s and has yet to recapture its former glory.
So fans who formerly hated the Raiders and their winning, bullying ways now pity the Oakland fans who survive from that era.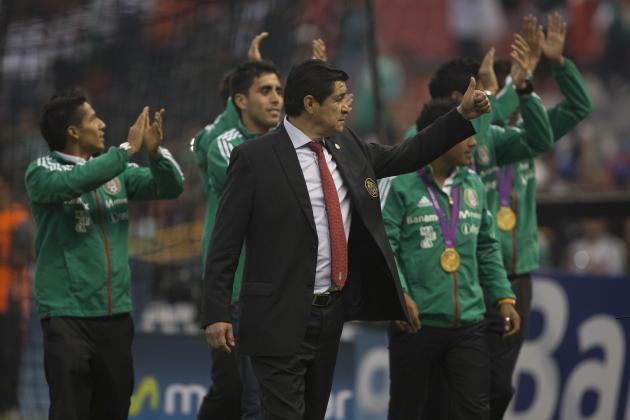 Miguel Tovar/Getty Images

Mexico crashed onto the world stage with its gold-medal win at the 2012 London Olympic Games.
Now, it has a big target on its back for Rio in 2016.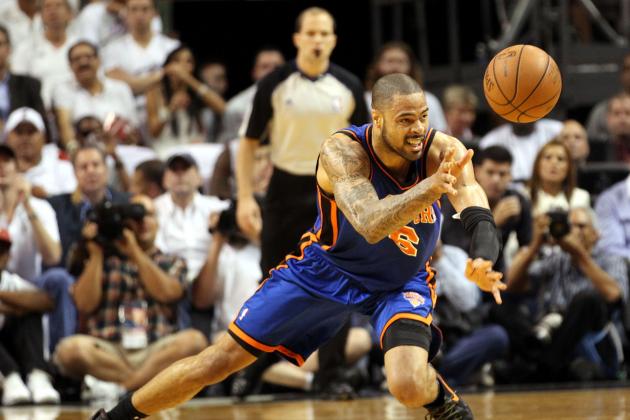 Marc Serota/Getty Images

The Knicks are hated for representing New York's brash style and willingness to pay anything to win.
Unfortunately, the franchise is so ineptly run by owner James Dolan that it hasn't won anything despite the dollars spent. Sports fans feel much more pity than hatred these days.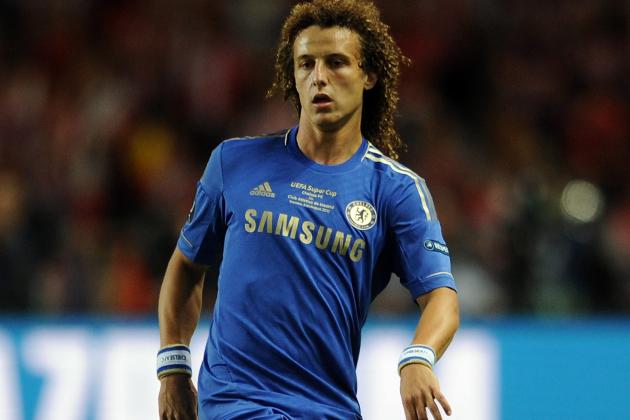 Chris Brunskill/Getty Images

They play in the ritzy section of a posh city, have a billionaire owner addicted to winning and rampant spending and boast a crazy British fanbase.
Last I checked, that is quite the recipe for hatred.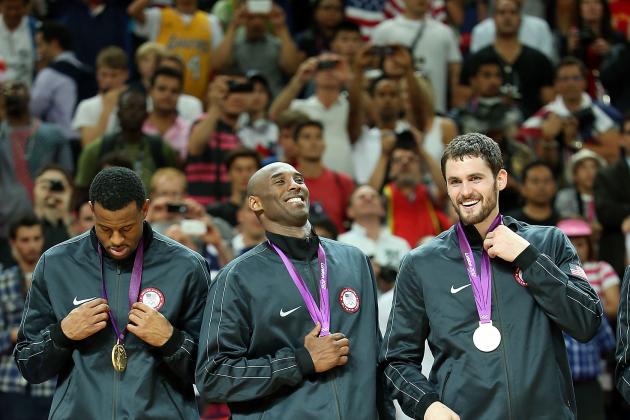 Christian Petersen/Getty Images

How many world basketball fans outside the U.S. must hate the Americans?
Go to Spain and find out, as the Spanish team has lost the last two Olympic gold-medal games to the Americans.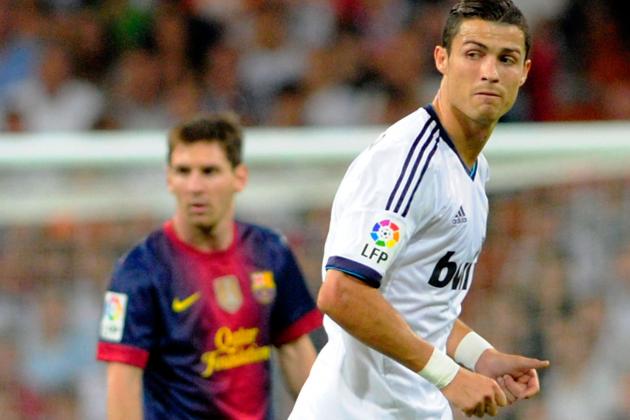 Gonzalo Arroyo Moreno/Getty Images

Maybe it's the winning. Maybe it's the spending.
Either way, Real Madrid is one of the most hated European football clubs, and things will stay that way as long as they keep buying stars and dominating at the highest level.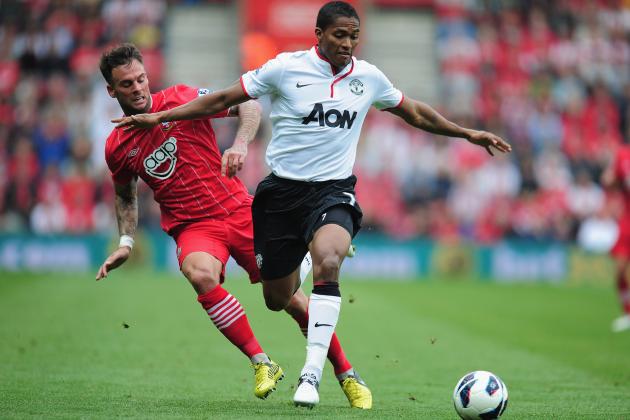 Jamie McDonald/Getty Images

The most valuable sports property in the world is also one of the most hated.
Manchester United has been very successful in the past 20 years, winning 10 Premier League crowns and two Champions League titles.
They also have one of the loudest, most rabid fanbases in sports, which hardly endears them to fans across the continent.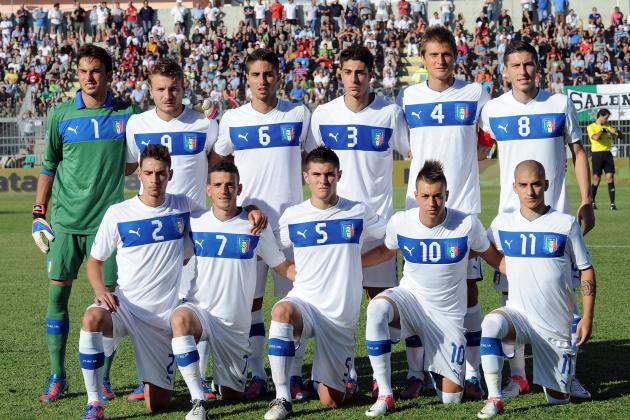 Giuseppe Bellini/Getty Images

The Italians are very disliked on the international soccer circuit. Whether it's because every other country is envious of their players' good looks or angry at how they play dirty and manipulate the referees is another matter entirely.
Just don't let retired French star Zinedine Zidane near them—he might headbutt the entire Italian squad.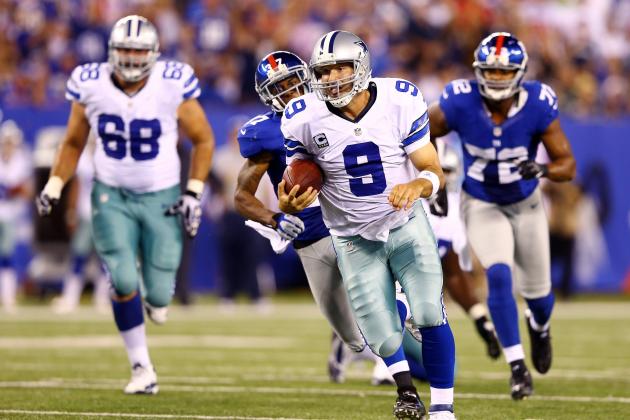 Al Bello/Getty Images

In the 1990s, the Dallas Cowboys crowned themselves "America's Team" in the middle of a decade that included three Super Bowl victories.
Now, the 'Boys have not won a playoff game in recent memory and are in danger of drifting into irrelevance, but the hatred is still alive in many hearts across the nation.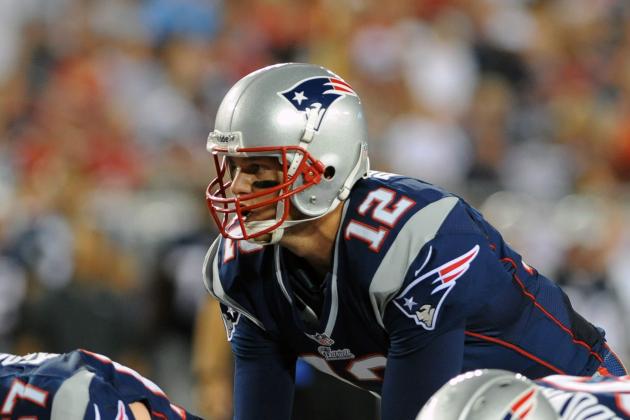 Al Messerschmidt/Getty Images

Some, particularly New York Jets fans, may rank them even higher.
Yet there is as much respect for the close-mouthed Patriots and their brilliant coach-quarterback tandem of Bill Belichick and Tom Brady as there is hatred.
After all, how can you not respect so many 10-plus-win seasons in a row in the parity-driven NFL?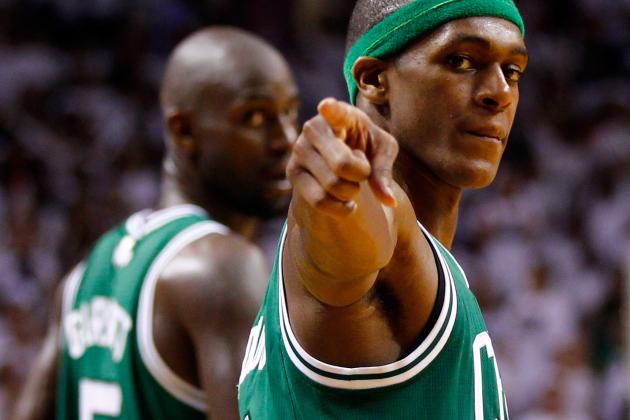 Mike Ehrmann/Getty Images

Although the Boston Celtics have been a feel-good story around the country since the first "Big Three" of Kevin Garnett, Ray Allen and Paul Pierce was formed in 2008, don't think there isn't a lot of hatred going around too!
Boston's finest have been hated in Los Angeles since the 1960s (when Bill Russell won 11 NBA championships) and in New York since the dawn of time.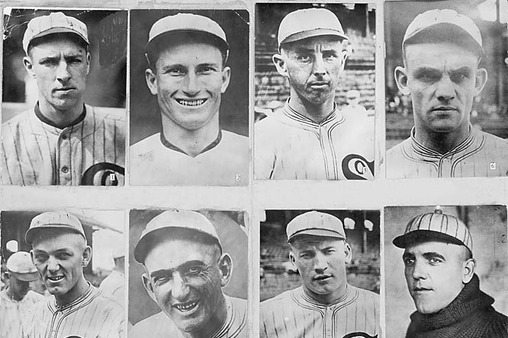 90feetofperfection.com
An odd choice, perhaps, because the second-citizen White Sox have not inspired much hatred in recent years.
But the 1919 Chicago "Black Sox," who threw the World Series and were expelled from baseball in the worst scandal to ever wrack the game, will always keep the team on this list in the eyes of purists.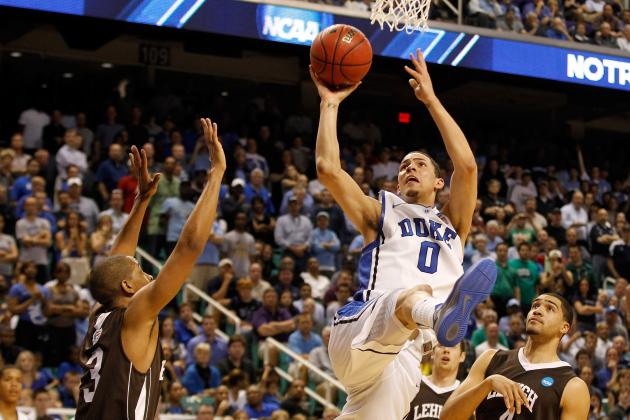 Streeter Lecka/Getty Images

You knew the Dukies had to make the list.
Sure, Duke is incredibly successful and deserves respect. But is there a more arrogant program in the sport?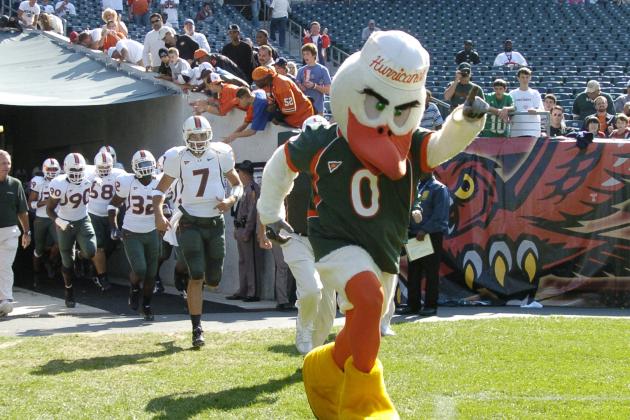 A. Messerschmidt/Getty Images

In the 1990s, on the heels of a decade-and-a-half of brash, angry dominance, the "U" was the most hated team in college football.
Now, a decade of relative ineptitude has left the "U" out of the top spot, but its previous exploits will always keep it in the "most hated" conversation.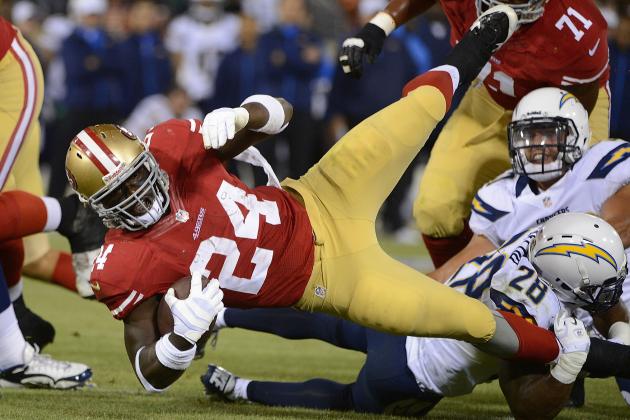 Thearon W. Henderson/Getty Images

The 49ers were once the flashiest, most hated franchise in football. Their gold helmets and bright red jerseys were synonymous with touchdowns and winning throughout the 1980s.
For a while they drifted into irrelevance, but now they are back as Jim Harbaugh's tough, defensive mavens.
And the hatred is coming back with them.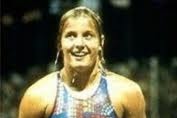 yourememberthat.com
Though long defunct, the East German swim team is still mentioned repeatedly at every Olympic Games as a cautionary tale about the dangers of doping.
In 1976, the obviously doped-up East German swimmers won 11 of 13 possible gold medals and swept the floor with their U.S. competition. When their steroid use was exposed, the country's team instantly became a symbol of the harsh consequences of doping in sports.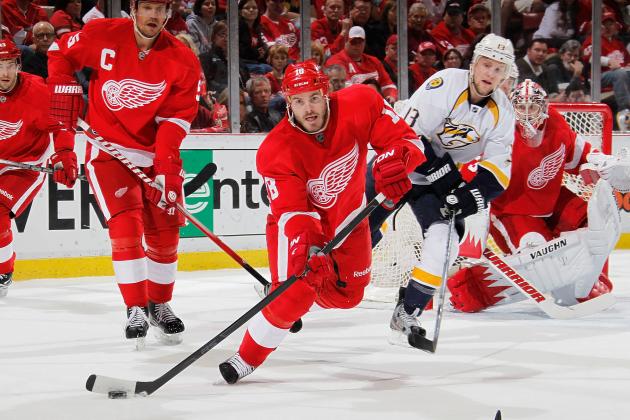 Gregory Shamus/Getty Images

Perhaps, as a Chicago native and Blackhawks fan, this high inclusion has a twinge of disclosed fan bias.
But make no mistake—the Red Wings have dominated hockey with their strong-arm, tough defensive style for decades. It would be no exaggeration to say they are the most hated team in the NHL.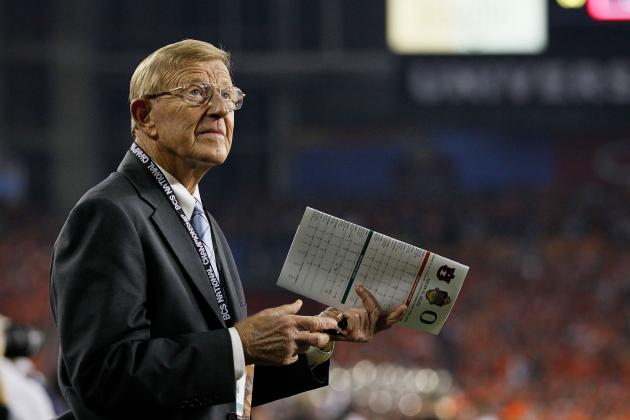 Kevin C. Cox/Getty Images

The Irish are one of the most loved college football programs in the nation—and depending who you speak to, one of the most hated.
The Catholic Irish stand for sustained success, old-school values and national championships. But sadly, the program has struggled for relevance since coach Lou Holtz left in the mid-1990s.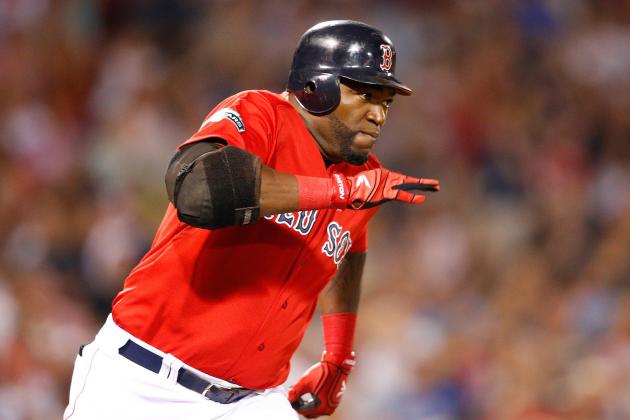 Jim Rogash/Getty Images

Boston's baseball team were long considered the "lovable losers" of the sport, earning the pity of millions of Americans right up until 2004.
Then the Red Sox emerged as an arrogant juggernaut and won two World Series titles. The brash "New Yankees" were the kings of the league until their locker-room meltdowns over the last season-and-a-half.
It's safe to say few fans outside Boston feel any pity for them now.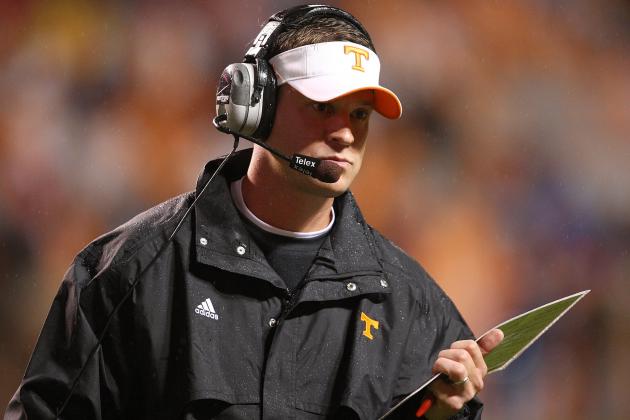 Streeter Lecka/Getty Images

Is it current head coach and hated personality Lane Kiffin?
Is it Reggie Bush and his terrible Heisman scandal?
Or is it Southern California's arrogant demeanor and years of dominance?
Whatever it is, USC is the most hated program in college football.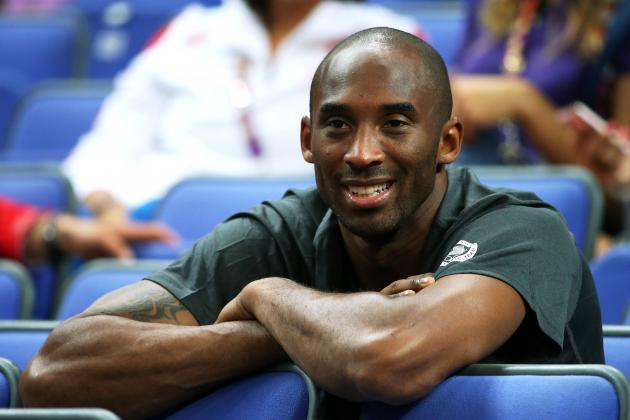 Christian Petersen/Getty Images

Have you noticed that people hate winners? Well, at least they hate winners who aren't on their own teams.
The Lakers, who mix near-constant winning every decade with a brash California style, have earned the enmity of the rest of the NBA.
Their swipe of NBA superstar center Dwight Howard, despite their already vast wealth of riches in Kobe Bryant, Steve Nash and Pau Gasol, only cements their status as the most hated team in basketball.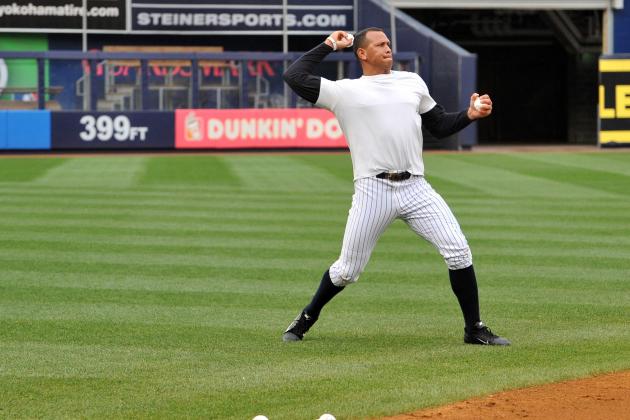 Jason Szenes/Getty Images

World Series championships: 27.
How can you not be the most hated team playing "America's pastime" when you have deprived so many other fanbases of ultimate glory?