Arsenal: 5 Secret Wishes of Diehard Gooners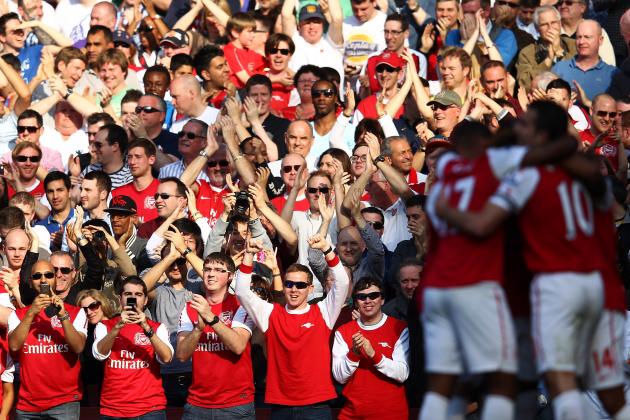 Julian Finney/Getty Images

The key word here is "diehard," because every run-of-the-mill Gooner has a wish. For some of them (and one cannot but wish to examine their certificate of authenticity), there's no better wish than to see the Gunner house burnt down, just so they could, like a hatter, jump and say, "aha, aha."
Diehard Gooners are incurable species, who cannot but be hopeful. Just yesterday, one of them wrote that Arsenal could be the best team by 2020. He received some stick for it naturally, but I could not help but relate to the optimism.
Who, but the psychologically disturbed, does not wish himself well? Who wants Barcelona to dominate forever, or Manchester United, Chelsea or City? We all know that success is a cycle and seems to reside in a given house (read: club) without any discernible reason for it.
(This isn't true, of course: Barcelona have received theirs after 30 years of patient planning. Manchester United have benefitted from their massive stadium and from their popularity. Manchester City and Chelsea, by and large, have bought theirs. PSG is attempting to do the same in France.)
So I do not understand why fellow Gooners would find it strange that an optimistic Gooner would wish himself (or rather wish us) well.
After all, Arsenal were the best team on earth in 2003, despite Madrid's Galácticos.
Had we not shift our focus to the future, but had fixed our gaze firmly on the present, concentrating on winning trophies, the battle for the absolute best in the world would surely have involved Arsenal, besides Real Madrid and Barcelona.
Before the rise of the present Barcelona, Arsenal were the true pass masters, so that even the great Johan Cruyff himself, who laid the foundation of the modern Barcelona, would coo in admiration, declaring that Arsenal were playing the ideal football. In them, he saw the fulfillment of his vision.
Then we went and threw it all away, simply because we wanted to save up for the future! How difficult to swallow can it be. And now we struggle for respectability. Every wet-behind-the-ear journalist uses us for a by-word.
So, no: I'd join my fellow Gooner—the one referenced here to wish myself (that is, us) well.
Anyways, here are five of Gooners' secret wishes (or at least I think they are).
Begin Slideshow

»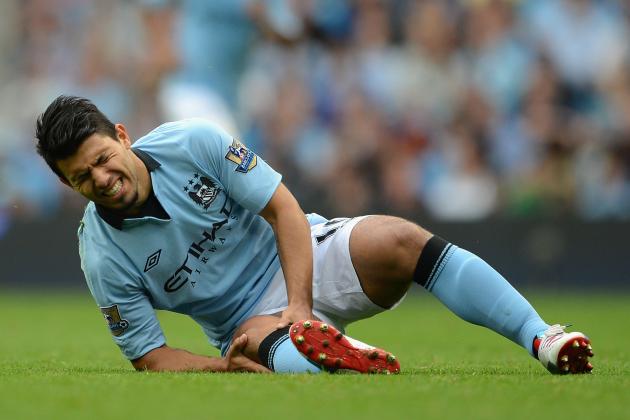 Michael Regan/Getty Images

Of all the things Arsenal fans can secretly wish for, I cannot think of any more urgent than this one: forget about the wish to win some trophy.
Think, for example, that if this wish were to come to pass, it'd reduce the competition for the Premiership title. You'd be guaranteed the fact that you'd finish better than this moneybags.
What's more, in the process, you could get to gloat at that upstart (ingrate: choose your favorite adjective) who left us throwing shots after shots in our direction.
Didn't we all wish secretly for the collapse of this team last season and were on the brink of bringing out our drums to strike up the celebration when that man, whom few can figure out, went and started a fight and cost his team an upset, preventing them from handing Manchester United their 20th league title?
Yes.
The secret wish of every Gooner is to see Manchester City fail. If for nothing, just so they can be able to say that money doesn't always buy success.
And while at it, shouldn't Chelsea endure the same fate: collapse in the manner that they did under André Villas-Boas?
Who wouldn't want that?
After all, we always seem to be enduring one misfortune after another: for example, losing out in final matches four times now since 2006. That's four trophies in seven years. Not bad, I'd say.
What's more, injuries seem to find our house comfortable. Who would mind having them move to West London for a change?
Finally, as long as this wish is being granted, the diehard Gooner would want to see Spurs taken care of as well.
Suddenly, every Gooner has turned religious. Hear the amens.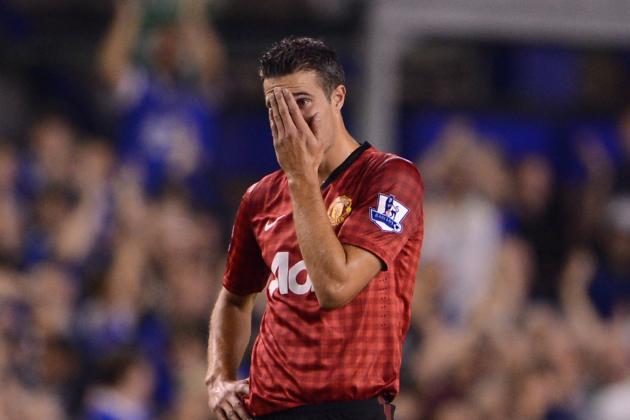 Michael Regan/Getty Images

When Robin van Persie scored his first goal for Manchester United at Old Trafford and proceeded to celebrate with great abandon, Arsene Wenger remembers thinking that van Persie had "the wrong shirt on."
And asking himself "why does he jump around like that in that shirt?" He admitted in the Daily Mail story that "deep down I knew but I didn't like it too much."
To make matters worse for Wenger and Gooners, this was the second straight week that Arsenal's new signings had failed to score.
So, of course, it became a thing of amusement for non-Gooners: "Hey, Arsenal's subpar strikers failed to score, did you know?"
"What stupidity to think they could replace the incomparable Robin van Persie."
"You see what greediness can do? Instead of just paying Robin van Persie the £250,000 a week he clearly deserved and which Arsenal could easily afford (after all aren't they the 16th-highest paying club in the world?), they went and got all stingy...serves them right...ha ha!"
"Arsenal endured another wobbly start..."
"Olivier Giroud fired blanks..."
"Podolski failed to impress and looked lost..."
All this were the gleeful headlines.
Who, then, can blame Gooners for secretly wishing that their erstwhile darling should start firing blanks himself?
But to make matters worse for Gooners, in a week in which they could have doubled their joy when their new boys found the net at last, Van Persie went and scored a hat-trick.
How bad could the hard luck get?
Gooners will not admit it, but could you read their thoughts, you'd see that they all are earnestly wishing for an out-of-form van Persie and, to sweeten it all, an in-form trio of their new signings.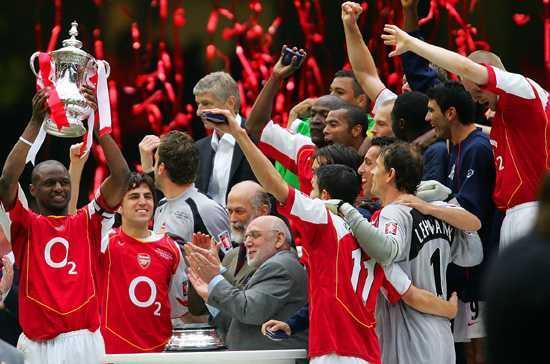 For ancient Jews, the Year of Jubilee was the 50th year of a cycle, the year things went well for the poor. They would be forgiven their debts, if enslaved, freed, if in imprisoned, released.
How cool is that.
Fifty was one of those significant numbers, such as the perfect 10 for Pythagoreans, the famous Fibonacci sequence or, for the Jews, the numbers 3, 6, 7, 12 and 40.
Seven is, of course, a symbol of perfection, which is why going seven years without a trophy is significant for Arsenal and calls for a change in fortune. One would think that the period of drought has run its course and that the club is due its own jubilee.
Admittedly this all sounds....you know! But what Gooner is there who wouldn't want a jubilee?
Anyone?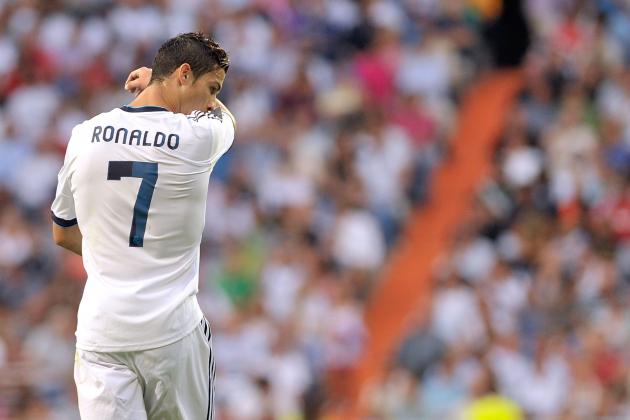 Gonzalo Arroyo Moreno/Getty Images

It is now common knowledge that Cristiano Ronaldo is sad, and that this has nothing to do with money.
Well, if it isn't because of money, he should come play for us, play for the joy of the game and not for the millions to be had. After all, he is rich already.
Wouldn't it be cool to have Ronaldo, a former Manchester United player, playing for us, especially at a time when we've lost our own iconic player to United?
As a young lad, Ronaldo thought about joining Arsenal. Now this is the opportunity for him to realize this dream.
Some Gooners would like to state their exception to this. They don't like Ronaldo, of course, but who's talking about like here?
The fact is, Ronaldo is the second-best footballer in the world (some would say the best); who wouldn't want him in their team?
He is a peacock, full of himself?
That's how all confident persons are perceived. What matters is that he joins us and scores loads of goals, driving SAF crazy as a result—the way Robin van Persie is driving Wenger mad.
So while this isn't a collective wish by any means, I am confident that sufficient enough number of Gooners (would) share the wish.
So, Cristiano Ronaldo, this is your chance to prove that, indeed, money isn't your care or concern. Come play for the Gunners.
I'm sure if his contract is winding down and he refuses to sign a new one, he could come to us on the cheap...
It's probably best to arrest this thought.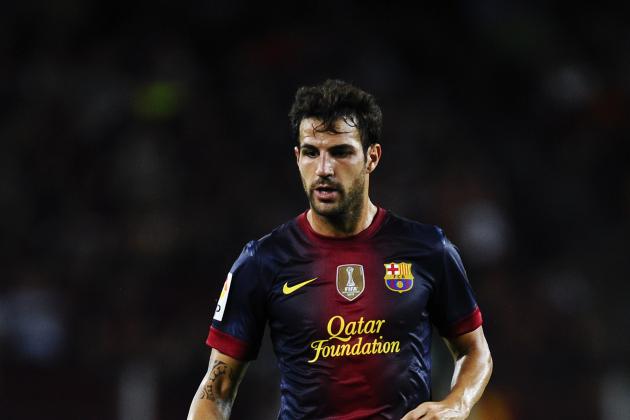 David Ramos/Getty Images

Cesc Fabregas, like Cristiano Ronaldo, is sad, but unlike the latter, we know the reason for his sadness: He isn't getting enough playing time at Barcelona.
Great! This was never a problem at Arsenal and wouldn't be a problem now. So pack up and come back.
After all, he is still a darling in the hearts of Gooners, and who knows, this might prompt Alex Song to come begging to be allowed back also, although I doubt that in his case Gooners would be readily forgiving.
The return of Fabregas might even cause Samir Nasri to fall on his knees, begging to be allowed back as well especially were our first wish to be granted.
But seriously, who wouldn't want Fabregas back?