Arsenal have named their squad for the 2012-13 English Premier League season, according to ESPN Soccernet.
Every team must name their 25-man squad at the conclusion of the summer transfer window, though there are rules that they must follow when naming these teams.
They must include eight "homegrown" players—meaning players who spent three or more years in an English or Welsh youth system before they turned 21. Clubs can play less than eight of these "domestic" players if they want, though they will then have a reduced squad number, as they cannot have more than 17 "foreign" players listed in their 25-man roster.
Note also that players under the age of 21 do not count towards squad totals, so teams usually do not include them as part of the 25-man squad, as they would take up a playing position that could be given to another player. We'll get to that later.
Let's take a look at who's in and out of the Gunners squad for the 2012-13 English Premier League season that's at hand.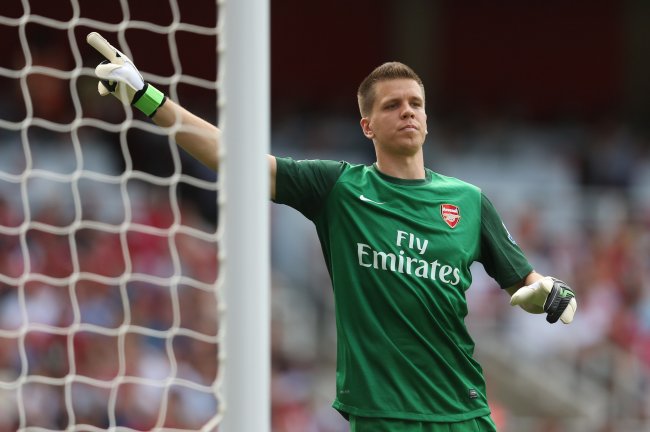 Julian Finney/Getty Images
Goalkeepers
Wojciech Szczesny, Lukasz Fabianski, Vito Mannone
Following the injuries that both Szczesny and Fabianski have had to start the 2012-13 English Premier League season, Arsenal have named a third goalkeeper in their roster—Vito Mannone, who has been impressive so far for the North London club.
Mannone has recorded two clean sheets from his last two appearances, and whilst Szczesny will likely assume the No. 1 goalkeepers position when he returns from injury in two weeks, Mannone could well push up the pecking order at the Emirates.
Alex Livesey/Getty Images
Defenders
Andre Santos, Johan Djourou, Kieran Gibbs, Laurent Koscielny, Per Mertesacker, Bacary Sagna , Sebastien Squillaci, Thomas Vermaelen
Good defensive depth here by the Gunners—something that we always expect from Arsene Wenger's men—and an area in which they appear to be very strong this season.
Santos, Gibbs, Koscielny, Mertesacker, Sagna and Vermaelen are likely to be the prominent defenders for Arsenal this year, though they will continue to rotate throughout the season.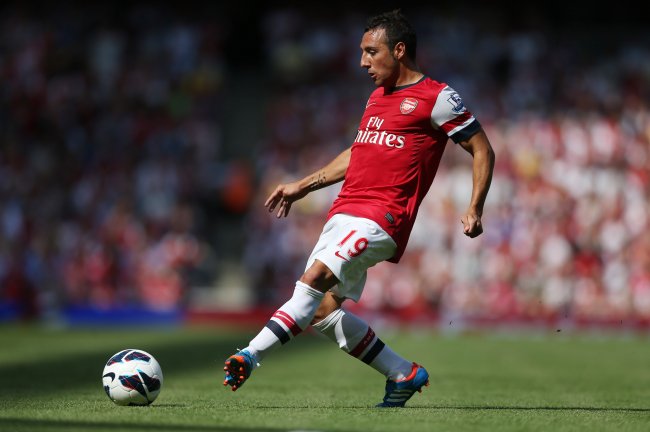 Julian Finney/Getty Images
Midfielders
Andrey Arshavin, Mikel Arteta, Santi Cazorla, Abou Diaby, Craig Eastmond, Aaron Ramsey, Tomas Rosicky
Whilst this doesn't seem like a very strong list of players, or a very deep list, Arsenal will be very strong throughout midfield this season—with there being two main reason why only six players have been listed as midfielders for Arsenal this year.
Firstly, as mentioned previously, younger players such as Jack Wilshere are not mentioned on the official squad release due to being under the age of 21.
There is also the point that the likes of Theo Walcott, Gervinho and Alex Oxlade-Chamberlain have all been included as forwards for this list despite the fact that they play midfield roles for the Gunners every week—due to their official listed position on Arsenal's own website.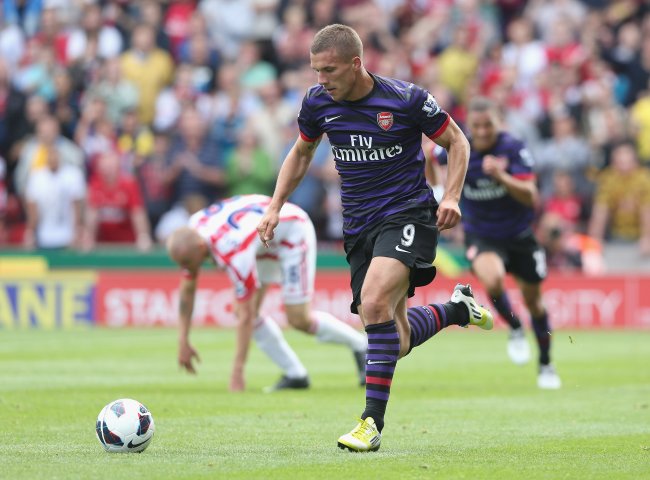 David Rogers/Getty Images
Forwards
Lukas Podolski, Olivier Giroud, Theo Walcott, Alex Oxlade-Chamberlain, Gervinho, Marouane Chamakh
Even with the departure of Robin van Persie over the summer transfer window, Arsenal are still very strong up front and possess the attack necessary to be a genuine threat in the English Premier League.
As mentioned before, Walcott, Gervinho and The Ox will all float throughout midfield and attack this season, and combined with the summer signings of Lukas Podolski and Olivier Giroud, will spearhead a dominant attack this season.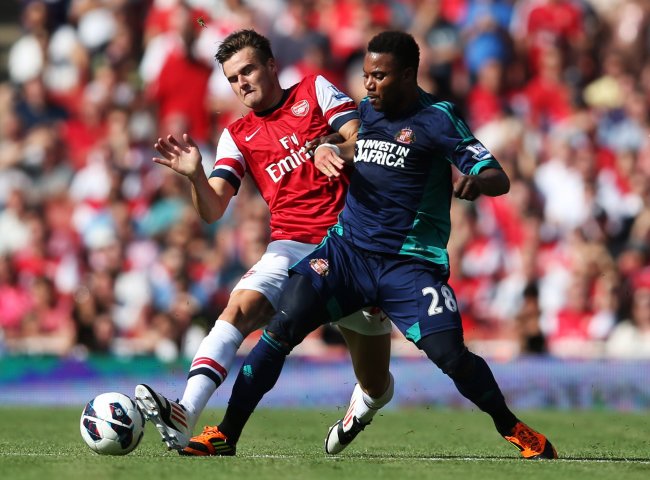 Julian Finney/Getty Images
Players Under the Age of 21
Francis Coquelin, Emmanuel Frimpong, Carl Jenkinson, Jack Wilshere, Sanchez Watt
As highlighted previously, players under the age of 21 rarely get mentioned in official squad listings because it seems rather pointless to name a youngster at the expense of a more senior player when you could have got the younger player regardless.
Arsene Wenger will have plenty of under-21 players to choose from this season, and expect the players mentioned above to receive significant playing time for the Gunners.
Jack Wilshere is a likely starter for most matches, and the likes of Jenkinson and Coquelin are more than covering for Arsenal right across the pitch.
What do you make of Arsenal's squad for the 2012-13 EPL season?
Comment below or hit me up on Twitter: Follow @dantalintyre