How Manchester United Can Reinforce Its Defense Against Galatasaray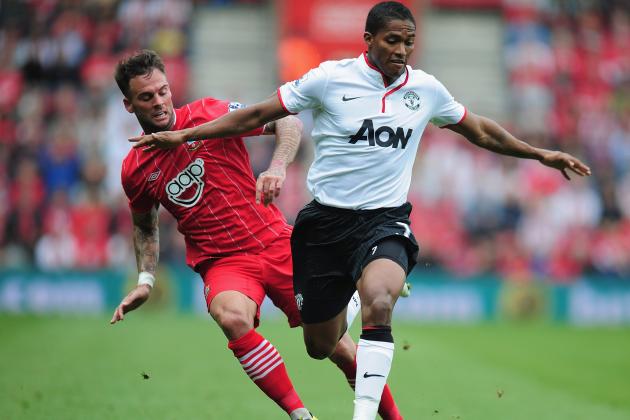 Jamie McDonald/Getty Images
Manchester United VS Southampton
Manchester United will face Galatasaray in their first Group H Stage UEFA Champions League match. The match will be held on September 19, 2012 at Old Trafford.
While Manchester United defeated Southampton last weekend, there were problems with the defense and midfield.
Nemanja Vidic expressed his lack of satisfaction in an interview with the Manchester United website in a h/t to Goal.
Vidic recognized that the defense conceded two goals in the match against Southampton.
While Vidic expressed hope for the Red Devils, there is a need to look at the defense. A decision was made to do a round table discussion concerning the defense at Manchester United.
The reporters invited were B/R Featured Columnists Will Tidey, Jerry Koh, Ryan Day and Dan Renffro. The purpose of the round table discussion is to address ways Manchester United can reinforce its defense against Galatasaray and other UEFA Champions League opponents.
Begin Slideshow

»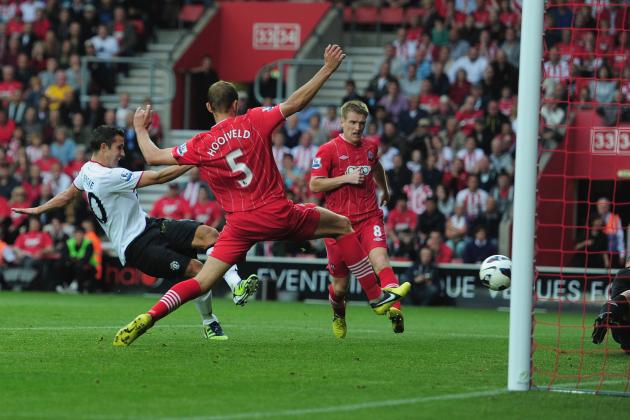 Jamie McDonald/Getty Images
Manchester United VS Southampton
I think United need to decide how they're going to set up and stick to it. If it's with two holding midfielders, then so be it, but Ferguson needs to make his mind up which pairing works best and put faith in them.
It's also vital United have a consistent pairing in central defense. Last season we saw several combinations in the group stage and United conceded too many soft goals as a result.
I like Rafael at right-back, but I think it's time Evra made way for new signing Buttner at left-back. I'd also like to see a more vocal presence in goal, be it from De Gea or Lindegaard.
The goalkeeper sees everything, so who better to bark orders?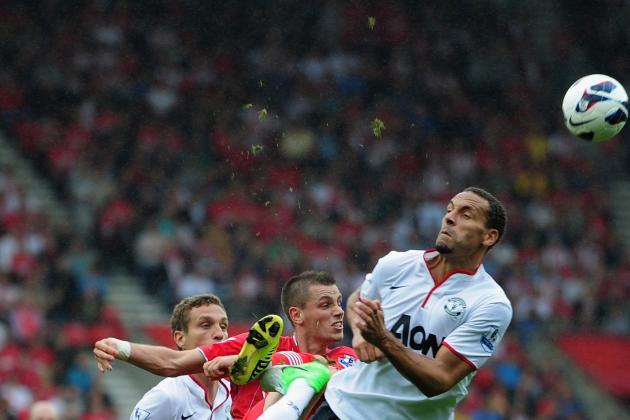 Jamie McDonald/Getty Images
Manchester United VS Southampton
I think we obviously need everyone fit and to stay concentrated the entire match.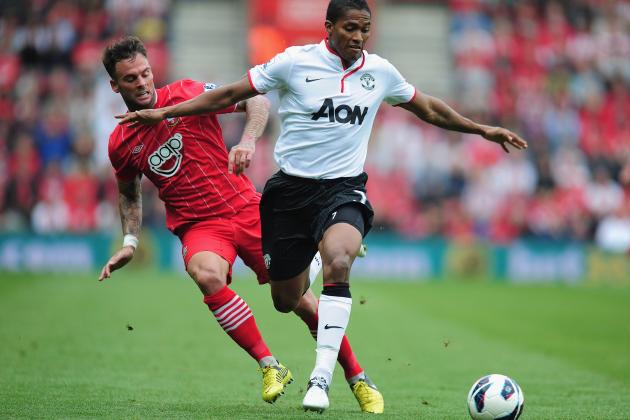 Jamie McDonald/Getty Images
Manchester United VS Southampton
Listen, Southampton is a quality club with Nigal Adkins at the helm. Their offense is led by a striker in Rickie Lambert who has scored 98 goals over the last three seasons, and Kelvin Davis has been a rock between the posts since joining the Saints in 2006.
These guys are not to be taken lightly. With that said, there were some individual bumbles that will cause more than a few heads to hang in shame in the film room. Rafael Da Silva was poor, both in physical and technical play.
He was completely out-muscled by Davies on Southampton's first goal in the 16th minute and he was turned around several times in the second half by Saints striker James Puncheon. If you're going to put a quick gunner out at right-back, that's fine, but your centre-backs need to be playing even more conservatively, over-supporting near the goalkeeper.
For Southampton's second goal in the 55th minute, Patrice Evra fell down and Morgan Schneiderlin was able to easily score.
They don't need any new substitutions to have a positive result against Galatasaray in the Champions League.
Apart from more games together, as Vidic and Ferdinand have only played two games together this season, the centre-backs just need to stop creeping up to help the midfield and stay behind to better support two defenders in Rafael Da Silva and Patrice Evra who, to put it mildly, aren't in the game because they're necessarily good at defending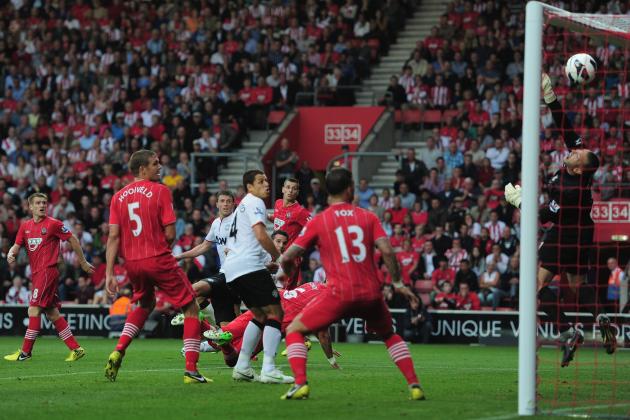 Jamie McDonald/Getty Images
Manchester United VS Southampton
Rio Ferdinand is still an elite defender, even if he gets exposed from time to time. He's good in the air, and he has enough athleticism to keep up with the quickest strikers.
Nemanja Vidic, on the other hand, is still trying to recover from injury. He hasn't looked terrible, but he's nowhere near the form he was in before his knee injury. It will take him another couple weeks before he regains that form, which is trouble for United's back line.
Accordingly, for Manchester United's defense to be successful, they need better play from their holding midfielders.
Tom Cleverley has been poor moving forward, and he is not very good at winning the ball. His tackles are weak, and it's simply not a part of his game. Unless he improves his form, the 23-year-old needs to get off the pitch.
As for Michael Carrick, he fits the mold of what United need, but he hasn't responded so far. I thought he played fine against Southampton, but they also allowed two goals so he probably wasn't as good as it appeared.
Anderson and Ryan Giggs can also play in the centre of the park, but they won't solve the defensive problems. Until the midfield strengthens up, United are going to be in big trouble. Given their relatively weak group in the Champions League, the Red Devils will have some time to figure things out.
But the solutions need to happen sooner rather than later.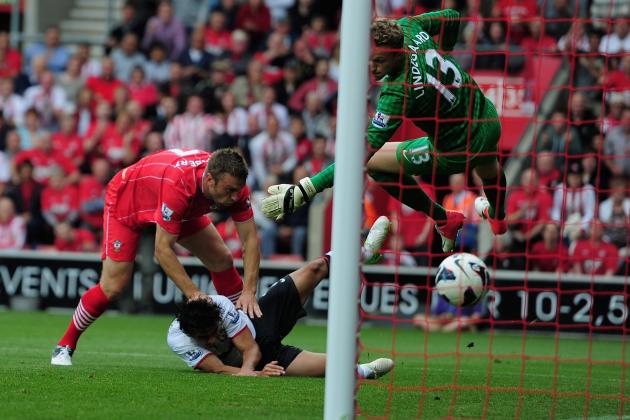 Jamie McDonald/Getty Images
Manchester United VS Southampton
It is easy to look at one missed penalty without looking at the whole picture. The defense and midfield did not help the situation in the match against Southampton.
While Robin Van Persie was able to redeem himself in the match, he needed help from the defense and midfield.
I agree with the rest of the participants on the need for United to strengthen the midfield and defense. There is also a need for concentration in the pitch as well.
Manchester United should come together as a team with the intent of scoring more goals. Mike Phelan, Manchester United's assistant manager, echoed the same statement in an interview with FIFA.
While Manchester United may defeat Galatasaray, it has to play with a strong defense and midfield. The issue has to be addressed as soon as possible.
My thanks to Will Tidey, Jerry Koh, Ryan Day, and Dan Renfro for their participation in the round table discussion concerning Manchester United versus Galatasaray.