Ohio State Football: 10 Things for Buckeyes to Improve on During Big Ten Play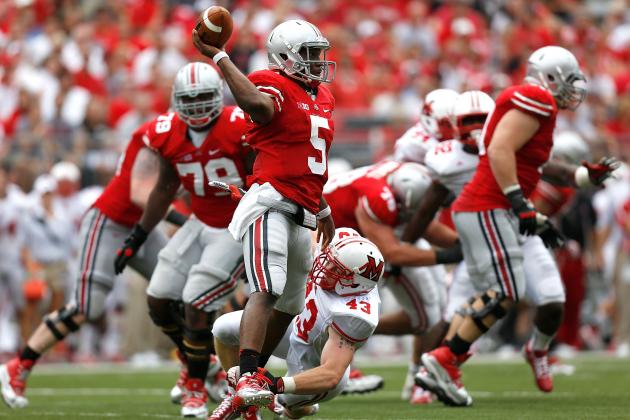 Kirk Irwin/Getty Images

Before the 2012 season began, Ohio State fans were filled with anticipation for the upcoming season. After just four games, however, the Buckeyes haven't looked all that impressive.
The good news about this squad is that there's nowhere to go but up! I see Urban Meyer getting his boys on track and being competitive against every remaining team on their schedule.
Without further ado, here are the 10 things the Buckeyes need to improve on the most during conference play!
Begin Slideshow

»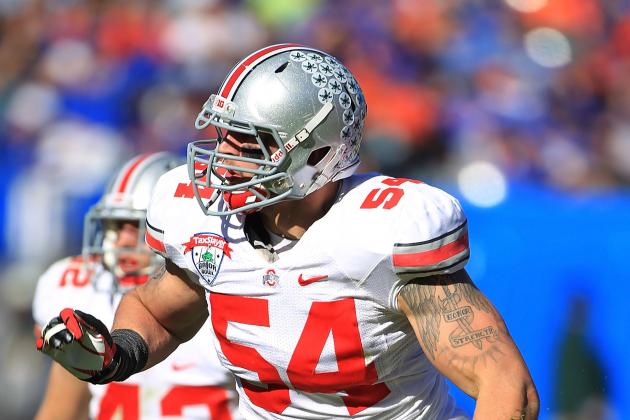 Scott Halleran/Getty Images

While the Buckeyes have a deep and talented group of defensive linemen, they haven't been as impressive as expected thus far. However, this unit will only get better and better.
If Ohio State wants to be atop the conference standings by season's end, the defensive line needs to pick up the pace.
The Buckeyes have played four cupcake teams so far this season, and the offense has only converted on 23 of 54 (42.6 percent) third-down attempts. Their 23 total first downs ranks just 58th in the country.
If the Buckeyes want to compete against in-conference foes, they have to convert on more than just 5.7 first downs per game.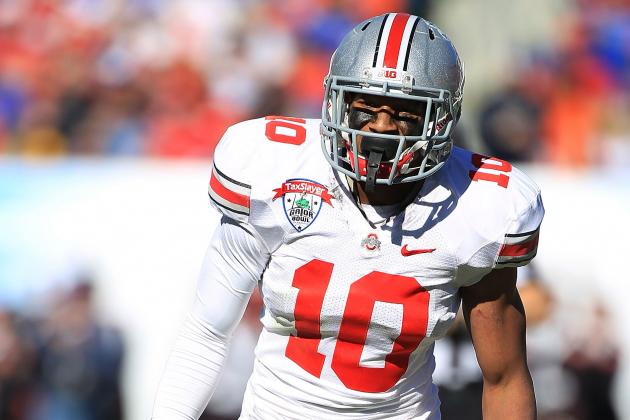 Scott Halleran/Getty Images

While Ohio State has played against rather inferior opponents thus far, they haven't done an excellent job at getting after the quarterback.
One can argue about how Ohio State's 10 sacks ranks 32nd in the country, but against tougher Big Ten teams, they will have to do more than just generate 2.5 sacks per game.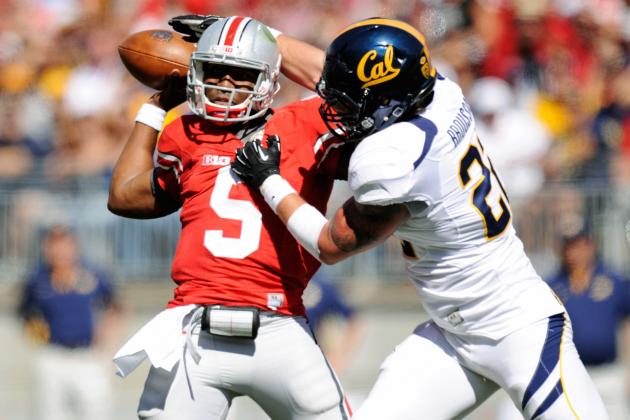 Jamie Sabau/Getty Images

So far this season, the Buckeyes are ranked just 88th in the country in terms of total passing yards with 791 yards in the air after four games. That's just 197.8 yards per game.
In order for this offense to keep defenses on their toes, Braxton Miller will have to establish a more potent passing attack.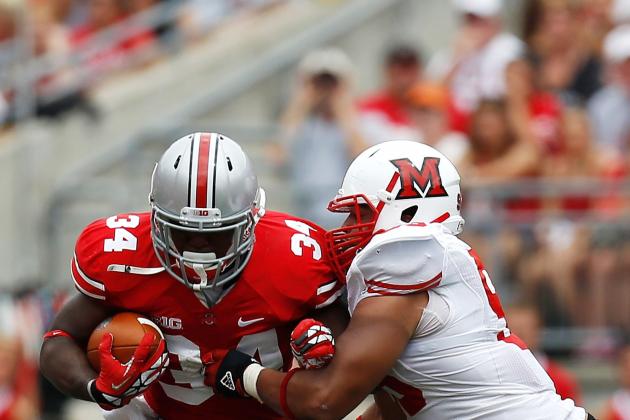 Kirk Irwin/Getty Images

The Buckeyes offense has generated 1,708 total yards in the first four games of this season.
However, in the first quarter of those games, they have only gained 370 yards on offense.
In order to compete in Big Ten play, the Buckeyes need to be consistent on offense throughout all four quarters of the game.
The key to offensive production is gaining yards on first and second down. That way you aren't put in a long third-down situations.
If the Bucks can gain a sufficient amount of yards on early downs, the flow of offense will be all the more productive
Travis Howard
Even though the Buckeyes defense has intercepted seven balls thus far, blown coverage is all we've seen with Ohio State's defensive backs. It can be very frustrating, to say the least.
We're talking about a team that has given up 1,038 passing yards after just four contests. It's unacceptable.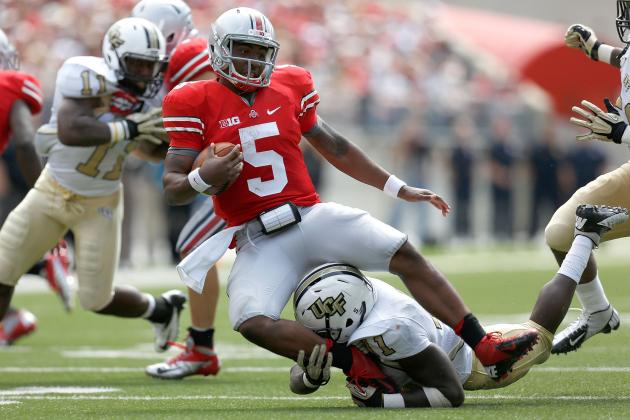 Kirk Irwin/Getty Images

The offensive line has had its ups and downs so far this season.
Come conference play, however, they need to do a better job of protecting Braxton Miller and creating holes for the running backs.
Although Ohio State has some talented players at the running back position, quarterback Braxton Miller is perhaps the most gifted runner on their roster. That's one of the reasons he's the starting QB.
The dual-threat signal-caller out of Huber Heights, Ohio is one of the most dangerous quarterbacks in the country with his feet.
So call his number, for Christ's sake, and let the guy loose!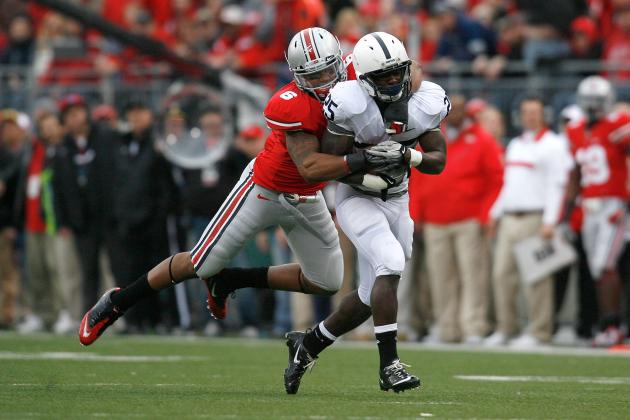 Kirk Irwin/Getty Images

All we've seen thus far from the defense is lack of communication, missed assignments and poor tackling. This is the main issue with this team.
So far this season, the Buckeyes have gained 1,708 yards on offense while allowing opponents to gain 1,579 yards.
That's not impressive at all.
God bless and GO BUCKS!