Jurickson Profar and the 11 Greatest MLB Debuts of All Time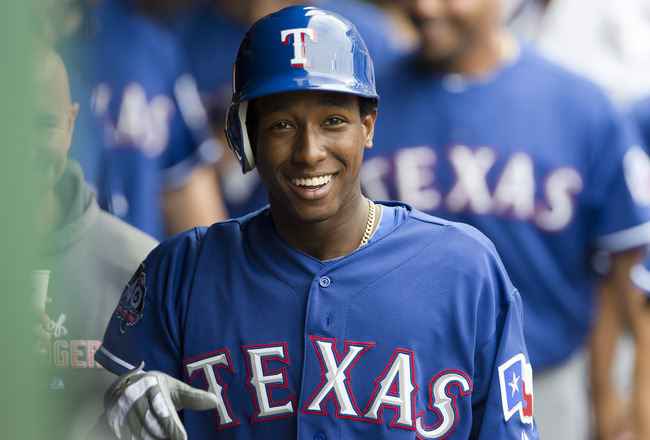 Jason Miller/Getty Images
The Texas Rangers made the decision to call up top prospect Jurickson Profar for the final month of the season and give him a sample of what to expect.
In return, Profar gave the Rangers a sampling of what they should expect as well.
Profar, baseball's No. 4 overall prospect according to MLB.com, launched a home run to right field in his very first at-bat on Sunday afternoon, becoming the first player in Rangers history to achieve the feat.
It was certainly a special day for Profar, who was called upon to get the start at second base after Ian Kinsler was scratched from the lineup with lower-back stiffness.
Profar had yet to play above Double-A ball in his three minor league seasons, yet the youngster didn't seem at all out of his league.
Just how good was Profar's debut compared to some of the greatest debuts in MLB history?
Let's take a look.
11. Jurickson Profar: Texas Rangers, Sept. 2, 2012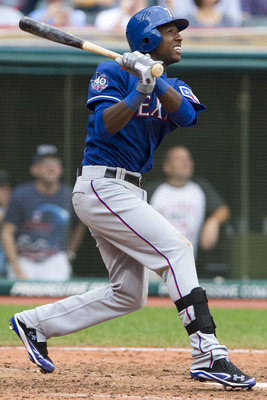 Jason Miller/Getty Images
In the top of the third inning of a scoreless game at Progressive Field against the Cleveland Indians on Sunday afternoon, second baseman Jurickson Profar dug his heels in at the plate in an MLB game for the very first time.
Facing Tribe hurler Zach McAllister, Profar worked the count to 2-1 before belting a pitch into the right-field stands to put the Rangers on the board for the first time.
For Profar, his home run marked the first time ever a Texas Rangers player had homered in his first career at-bat.
Profar doubled to left field in his next at-bat in the top of the fourth as well before flying out in his last two times to the plate.
MLB Debut: 2-for-4, HR, RBI, run scored
As good as Profar's debut was, and as special as it was in the annals of Rangers history, here are 10 others even more scintillating.
10. Bert Campaneris: Kansas City Athletics, July 23, 1964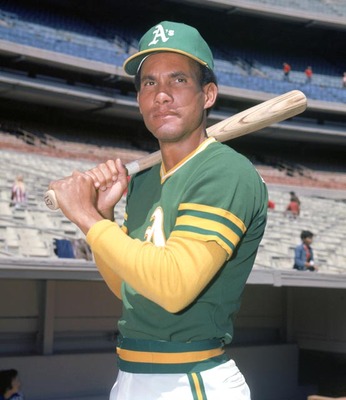 Photo courtesy billy-ball.com
On July 23, 1964, 22-year-old shortstop prospect Bert Campaneris made his MLB debut for the Kansas City Athletics, and he certainly made it one to remember.
Campaneris took the first pitch he saw from Minnesota Twins starting pitcher Jim Kaat in the top of the first inning and launched it for a home run, but his day wasn't done there.
After singling and grounding out in his next two-at bats, Campaneris came to the plate in the top of the seventh inning with Charlie Shoemaker on second and homered once again, making him only the second player in MLB history at the time (Bob Nieman, 1951) to hit two home runs in his major league debut.
MLB Debut: 3-for-4, 2 HR, 3 RBI, 2 R, SB, BB
9. Rudy May: California Angels, April 18, 1965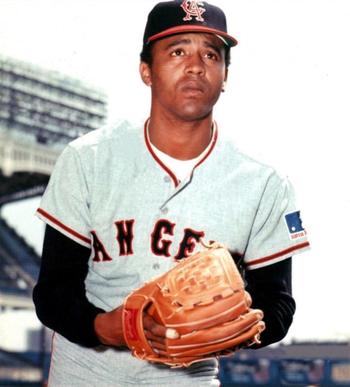 Photo courtesy ootpdevelopments.com
Young 20-year-old Rudy May was called up to the California Angels on April 18, 1965 to make his MLB debut, pitching against the Detroit Tigers and Denny McLain.
May proceeded to throw seven hitless innings before finally giving up a double to pinch-hitter Jake Wood with one out in the eighth inning. May then induced pinch-hitter George Thomas to hit a ground ball to Angels second baseman Bobby Knoop, who booted it for an error, scoring Wood on the play.
May pitched a hitless ninth before being pulled from the game in a 1-1 tie.
MLB Debut: 9 IP, 0 ER, 1 H, 10 K, 5 BB, 143 pitches
8. Jimmy Jones: San Diego Padres, Sept. 21, 1986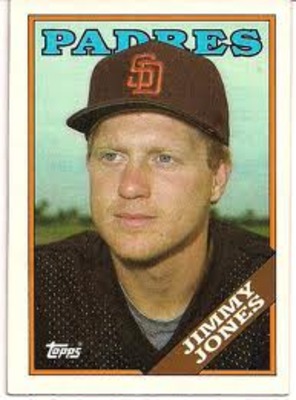 Photo courtesy listia.com
Right-handed pitcher Jimmy Jones was the third overall player taken in the 1982 MLB draft by the San Diego Padres, and while his career never quite developed the way the Padres had hoped, his debut in 1986 was special indeed.
Making his first start against the Houston Astros after a September call-up, Jones completely stymied the Astros, throwing a one-hit shutout.
Ironically, the only hit allowed by Jones was a two-out triple to opposing pitcher Bob Knepper in the bottom of the third inning.
MLB Debut: 9 IP, 0 R, 1 H, 0 BB, 5 K
7. Mark Quinn: Kansas City Royals, Sept. 14, 1999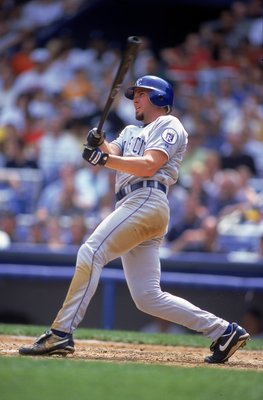 Al Bello/Getty Images
While only an 11th-round pick in the 1995 MLB draft by the Kansas City Royals, outfielder Mark Quinn was considered a potential slugger at the major league level, and he certainly showed that potential during his debut.
On Sept. 14, 1999, Quinn got the start as the designated hitter for the Royals in a game against the Anaheim Angels.
Quinn got his first major league hit in the bottom of the fourth inning, doubling to left field. In the bottom of the sixth, Quinn ripped into a Mike Fyhrie offering, depositing it over the fence in left-center field for a two-run home run.
In the bottom of the eighth inning, this time facing reliever Shigetoshi Hasegawa, Quinn again connected, ripping a shot over the wall in left field for another two-run homer.
MLB Debut: 3-for-4, 2B, 2 HR, 4 RBI, 2 R
6. Karl Spooner: Brooklyn Dodgers, Sept. 22, 1954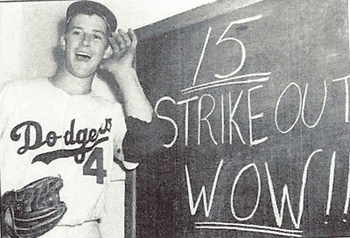 Photo courtesy blogs.tcpalm.com
On Sept. 22, 1954, 23-year-old southpaw Karl Spooner got the call to start for the very first time for the Brooklyn Dodgers at the major league level, facing Willie Mays and the New York Giants.
If Spooner was nervous, he certainly didn't show it on this day.
Spooner spun a masterpiece, throwing a three-hit shutout and striking out 15 batters along the way.
Spooner's 143-pitch effort is something that would likely never be seen in today's game for an MLB debut.
Spooner's 15 strikeouts set a new MLB record for a pitcher in his debut, matched by J.R. Richard of the Houston Astros in 1971.
MLB Debut: 9 IP, 0 R, 3 H, 3 BB, 15 K
5. Cecil Travis: Washington Senators, May 16, 1933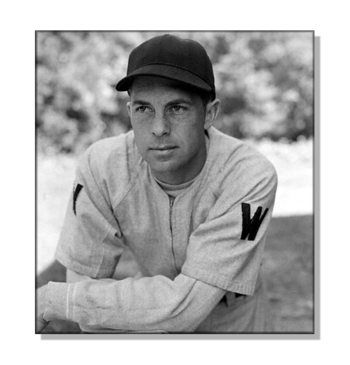 Photo courtesy dcbaseballhistory.com
On May 16, 1933, third baseman Cecil Travis made his major league debut for the Washington Senators at the age of 19.
On that day, Travis did something that only one player in MLB history had ever achieved and has not been repeated since.
Travis collected five hits in his debut, becoming the second and last player in MLB history to achieve the feat (Fred Clarke, Louisville Colonels, 1894).
MLB Debut: 5-for-7, 3 R
4. Willie McCovey: San Francisco Giants, July 30, 1959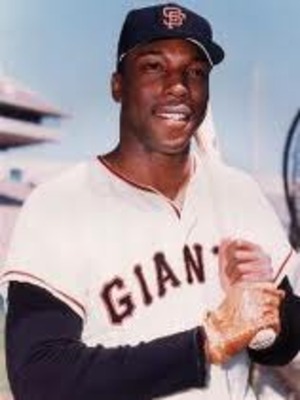 Photo courtesy realclearsports.com
On July 30, 1959, 21-year-old first baseman Willie McCovey was called up from the minors to make his debut for the San Francisco Giants.
Playing the Philadelphia Phillies at Seals Stadium, McCovey was completely unfazed in facing future Hall of Fame pitcher Robin Roberts. McCovey was a perfect 4-for-4 on the afternoon, including two triples.
McCovey would go on to win the NL Rookie of the Year Award despite only playing in 52 games.
MLB Debut: 4-for-4, 2 3B, 2 RBI, 3 R
3. J.P. Arencibia: Toronto Blue Jays, Aug. 7, 2010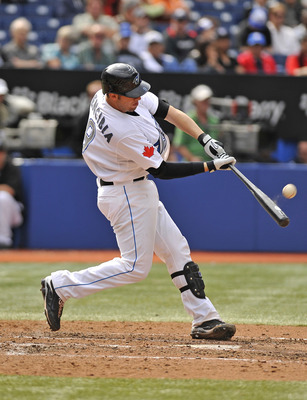 Brad White/Getty Images
It was only by injury that catcher J.P. Arencibia made his debut for the Toronto Blue Jays in 2010, but it was one to remember.
Replacing catcher John Buck in the lineup after Buck injured his thumb, Arencibia came to the plate in the bottom of the second inning against the Tampa Bay Rays and starter James Shields.
With Edwin Encarnacion on second, Arencibia took the first pitch he saw from Shields and deposited it into the left field seats for a two-run homer. Arencibia became the 28th player in MLB history to hit a homer on the very first pitch to start a career.
Arencibia was far from done, however.
Arencibia would hit a solo home run in the bottom of the sixth and add a double and single along the way, leaving him just a triple shy of the cycle in his major league debut.
MLB Debut: 4-for-5, 2B, 2 HR, 3 RBI, 3 R
2. Juan Marichal: San Francisco Giants, July 19, 1960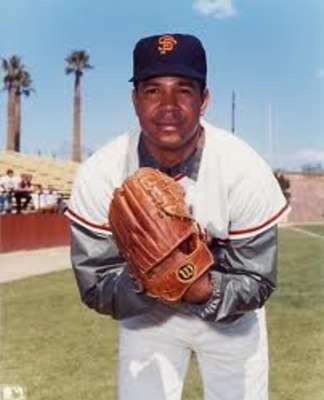 Photo courtesy bestsportsphotos.com
Perfect games are pretty rare in Major League Baseball, with only 23 ever recorded through this season.
In 1960, Juan Marichal flirted with perfection in his first-ever MLB appearance.
Getting the call to make his debut on July 19, 1960 for the San Francisco Giants, Marichal faced the Philadelphia Phillies.
Marichal set down the first 19 Phillies batters in order before Tony Taylor reached base on an error by Giants shortstop Eddie Bressoud.
Marichal would later have his no-hit bid broken up with two outs in the eighth after Clay Dalrymple finally broke through with a sharp single to center field.
MLB Debut: 9 IP, 0 R, 1 H, 0 BB, 12 K
1. Billy Rohr: Boston Red Sox, April 14, 1967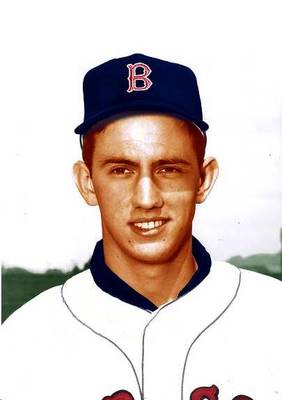 Photo courtesy baseball.wikia.com
On April 14, 1967, new Boston Red Sox manager Dick Williams gave the ball to kid pitcher Billy Rohr, making his first-ever start in the majors against the rival New York Yankees.
On a cold and blustery day at Yankee Stadium, Rohr flirted with history.
Never before had a pitcher ever thrown a no-hitter in his very first appearance, but Rohr was threatening to do just that. Bobo Holloman and Bumpus Jones had each thrown no-hitters in their first starts ever, but not in their MLB debut.
Despite walking five batters, Rohr carried a no-hitter into the ninth inning. The very first batter of the inning, Tom Tresh, drove a ball deep to left field, over the head of Carl Yastrzemski. However, Yastrzemski raced back and made a leaping catch, preserving Rohr's no-hit bit.
After inducing Joe Pepitone to fly out, catcher Elston Howard remained the lone batter Rohr needed to take care of to become the first pitcher in MLB history to debut with a no-hitter.
Howard, however, wasn't about to let that happen—he hit a line-drive single to right field, ending Rohr's bid for glory.
Rohr retired the next batter to complete the one-hit shutout.
MLB Debut: 9 IP, 0 ER, 1 H, 5 BB, 2 K
Keep Reading