PGA Golf Is from Venus and ATP Tennis Is from Mars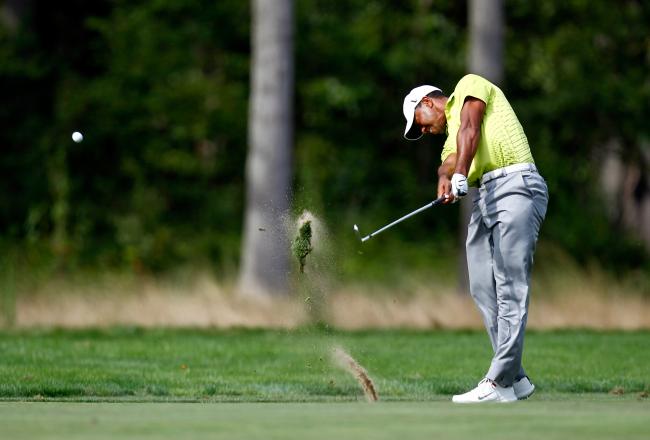 Gregory Shamus/Getty Images
Competitive balance is a big issue in all of sports. It is a significant strand for attendance demand, fans' welfare and television ratings. Nothing sparks a spectator's interest more than an extra inning baseball game or sudden death overtime in football.
The PGA Tour has parity. Thanks to Tiger Woods, the most dominant golfer from 2000-2007, he raised the bar and professional golfers from all over the world have cleared it.
Since Tiger's last major victory, 2008 U.S. Open, there have been 16 different major winners, including 14 first-time champions. Seven have been Americans.
The golf majors have drama. How many times has a no-name come out and win the tournament? Predicting the major winners next season will be like a crap shoot. Any number of the Top 100 have a legitimate chance.
Do names like Webb Simpson, Charl Schwartzel, Keegan Bradley, Martin Kaymer, Louis Oosthuizen or Yang Yong-Eun ring a bell? Of course not. At the time of their major victories, these golfers were ranked between Nos. 50-100 by the World Golf Rankings.
The talent pool in golf is deep. And because of it, many feel that Tiger won't catch Jack Nicklaus' record of 18 majors. He has been stuck on 14 the past four years.
Attribute most of it to "Tiger-mania." And some credit must be given to PGA Tour Commissioner Tim Finchem and his visionary approach to the well-being of the game.
The ATP Tour, on the other hand, has no parity.
Because of it, the sport is losing interest. It's especially true in the United States.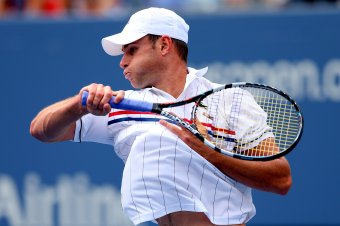 Andy Roddick
Cameron Spencer/Getty Images
The last American to win a grand slam event was Andy Roddick. He won the 2003 U.S. Open, defeating Juan Carlos Ferrero in straight sets nine years ago. The 30-year-old is retiring after this year's U.S. Open, which concludes Sept. 9.
Thanks to Roger Federer, Rafael Nadal and Novak Djokovic, these three players have dominated the four crown jewels. Since 2006, these three have won 27-of-28 majors, including 16 straight. Federer won 12, Nadal 10 and Djokovic five. That's insane.
The tennis majors have no drama. Just pick one of the three top-ranked players and you have a sure bet. No need to watch the six or seven rounds leading up to the finals.
The only upset winner in recent years has been Juan Martin Del Potro who captured the 2009 U.S. Open.
Tennis is missing the boat on player development. Little children drop out of school and attend private tennis academies. By the time they are 13-years-old, their parents expect them to compete at a world-class level. They are force fed lobs, serves, back-hands and ground strokes.
These so-called tennis "brats" are burned out by age 19. John McEnroe, Bjorn Borg and Andre Agassi come to mind.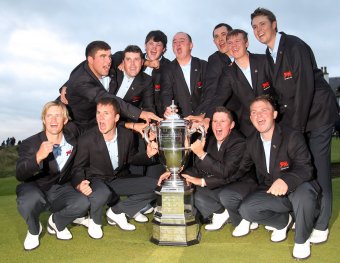 2011 Walker Cup Golf Team
Ian MacNicol/Getty Images
Tennis needs a quick-study from golf. Sure, kids start at a young age, but most attend public high schools and play high school golf. Then they get a college scholarship and play another four years before advancing to the various mini-tours at their disposal, to hone their craft.
A prime example is the U.S. Walker Cup Team. It consists of 10 amateurs that play against the Europeans in match play every other year. The 2011 squad consisted of college players Patrick Cantlay (UCLA), Jordan Spieth (Texas), Blayne Barber (Auburn) and Kelly Kraft (SMU), to name a few.
In a nutshell, golfers don't reach their prime until their early 30s. Most tennis players are ready to retire, as evidence by Roddick.
The solution to the tennis dilemma? Don't know. Don't care. Like mom used to say, "You made your own bed, now sleep in it."
The future of the PGA Tour looks brighter than ever. Hundreds of kids are playing college golf. These same kids are developing the fundamentals at their own pace, and having fun while doing it.
Several of today's young PGA stars played college golf. Guys like Bubba Watson, Hunter Mahan and Rickie Fowler, epitomized the term "student-athletes."
As long as there is college golf, Finchem is commissioner, as well as Tiger's quest for 18 majors, the PGA Tour will continue to flourish and maintain its popularity. Next season promises to be another dogfight for Major glory.
This article is
What is the duplicate article?
Why is this article offensive?
Where is this article plagiarized from?
Why is this article poorly edited?