Nebraska Football: What We Learned from the Week 1 Game Against Southern Miss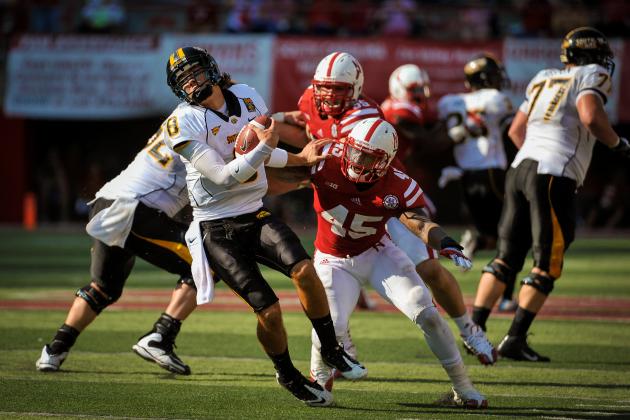 Eric Francis/Getty Images

Nebraska beat Southern Mississippi 49-20 to win its 27th consecutive home opener on Saturday. In a game that many (including one particularly smart and handsome analyst) thought would be closer, Nebraska exploded for 632 yards of total offense.
It was a surprise all the way around. Let's face it, if before the game someone told you that Rex Burkhead would go out in the first quarter and Taylor Martinez threw 34 passes, you would have thought Nebraska was in danger of losing the game.
So in a surprise performance, what did we learn about the 2012 Cornhuskers?
Begin Slideshow

»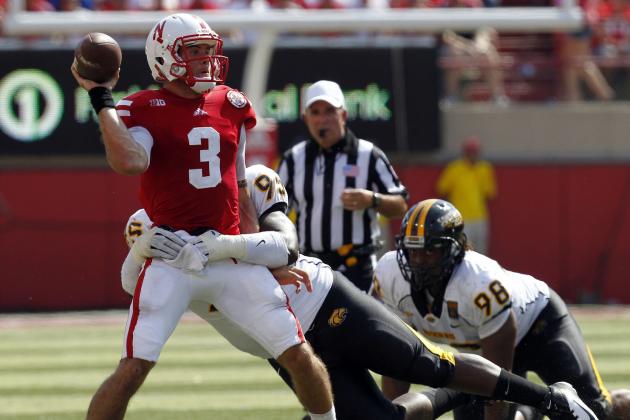 Bruce Thorson-US PRESSWIRE

Who is Steve Calhoun? He's the quarterback guru from California that Taylor Martinez spent the offseason working with. Before the season started, Martinez said his goal was to complete 70 percent of his passes for the season, and was questioned by some for saying so.
Against Southern Miss, Martinez was 26-for-34, which is 76.4 percent. Perhaps Martinez was selling himself short. Either way, if Calhoun can work that kind of magic with T-Magic, I suspect he'll be getting a lot of new clients.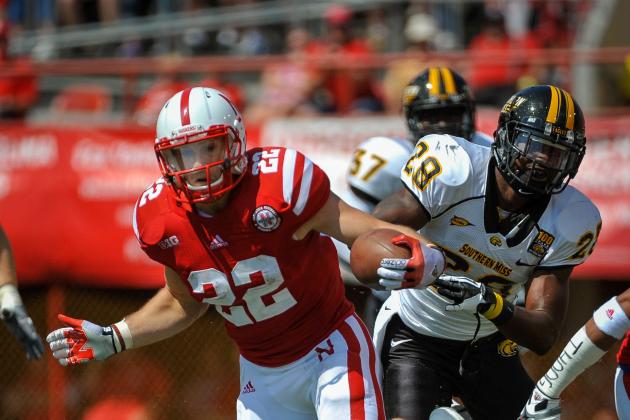 Eric Francis/Getty Images

In the win over Southern Miss, Nebraska had 45 rushes for 278 yards. Burkhead only had three of those carries, although he did account for 68 yards and a touchdown. Both Ameer Abdullah and true freshman Imani Cross had double-digit carries.
Last year, it looked very much like Burkhead was the Nebraska offense. While an injury to Burkhead is certainly not good news, and Nebraska definitely wants him to be ready for the trip to Pasadena next week, knowing the NU offense can operate without him should give the rest of the team confidence.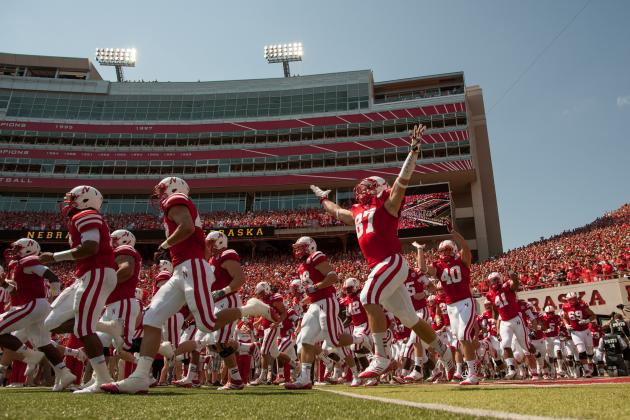 Eric Francis/Getty Images

Since Bo Pelini arrived in Lincoln, his Nebraska teams have suffered from two afflictions—turnovers and penalties. Game after game, season after season, Nebraska's continuous insistence on helping its opponents has been maddening.
Against Southern Miss, Nebraska did not turn the ball over, and only committed two penalties for 30 yards. As a result, Nebraska's offense looked much more in rhythm and was able to maintain long drives for scores.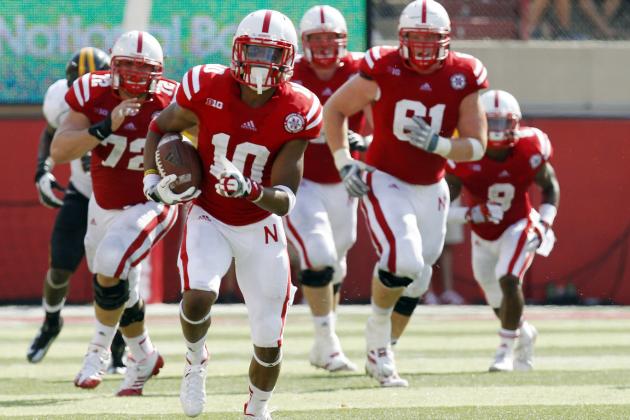 Bruce Thorson-US PRESSWIRE

In the offseason, we heard a lot of talk from the coaches about how having the offense be in the second year of offensive coordinator Tim Beck's system would make a huge difference. Against Southern Miss, some of those differences could be seen.
Nebraska ran much more no-huddle offense, and looked seamless in executing the sped-up system. Players shuttled into and out of the game without apparent confusion or conflict. And, for the most part, the offense seemed to be on the same page and acting with fluidity.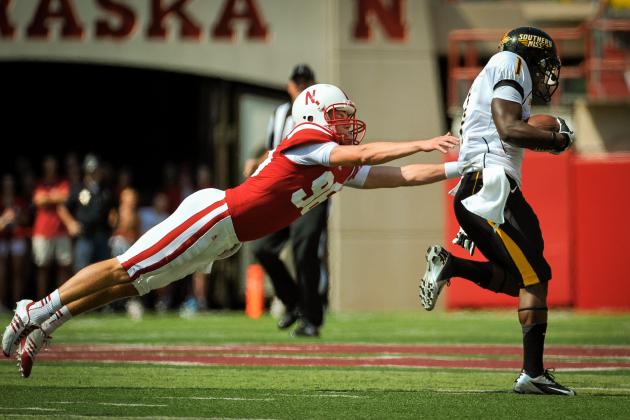 Eric Francis/Getty Images

The biggest surprise of last season was how Nebraska's defense struggled. Against Southern Miss, there were elements of the defense that still looked strained. The Golden Eagles were successful in moving the ball between the 20s. They were 7-of-14 in third-down conversions. The zone read and misdirection plays had the Blackshirts chasing ball-carriers all afternoon, and at times struggling to keep up. So while the overall statistics looked acceptable, there are areas of improvement that the defense will need to focus on getting ready for UCLA.
The special teams for Nebraska was nothing short of a disaster in the first half. Maybe Brett Maher got spooked by a missed field goal early in the game, but he seemed completely lost throughout the first half. In placekicking, kickoffs and punting, Maher struggled until well into the third quarter. After that, Maher did seem to settle down and find his mojo with his kickoffs and extra points.
Nebraska's kick coverage unit continued its struggles, with Southern Miss returning a kickoff 102 yards for a touchdown on a play that was disturbingly easy for returner Tracey Lampley. The kick return unit for Nebraska, however, continued to impress with Ameer Abdullah, Jamal Turner and Kenny Bell each getting chances to flash their speed and their moves.
If you would like to contact Patrick directly to schedule an interview, ask a question or to get his recipe for a killer peach cobbler, send an email to patrickrunge@gmail.com. (DISCLAIMER: Peach cobbler recipe might not be all that killer.)
Or you could always...Follow @patrickrunge.
And if you want to see my pictures from the game, click here.