Michigan vs. Alabama: 5 Reasons Why It's Already a Season-Defining Game for Both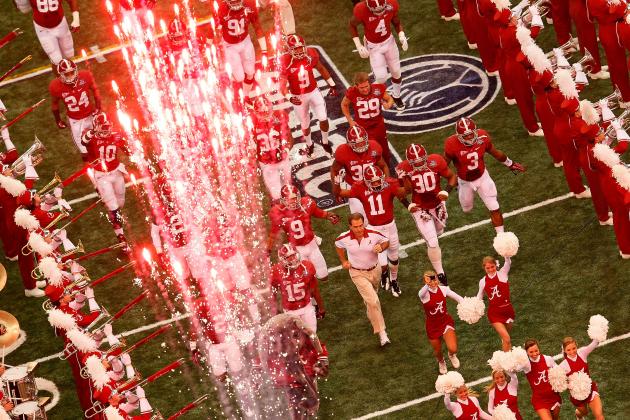 Kevin C. Cox/Getty Images
The season-opening matchup between Alabama and Michigan has major ramifications for the rest of the season for both teams.
The game of the day that college football fans have been waiting for will kickoff when No. 8 Michigan squares off with No. 2 Alabama in primetime.
There are plenty of subplots that make this an intriguing matchup, but regardless of the outcome—this game will determine the course of the season for both teams.
Just how important is this contest between Big Ten and SEC heavyweights?
Here are five reasons why it is already a season-defining game for both the Wolverines and Crimson Tide.
Begin Slideshow

»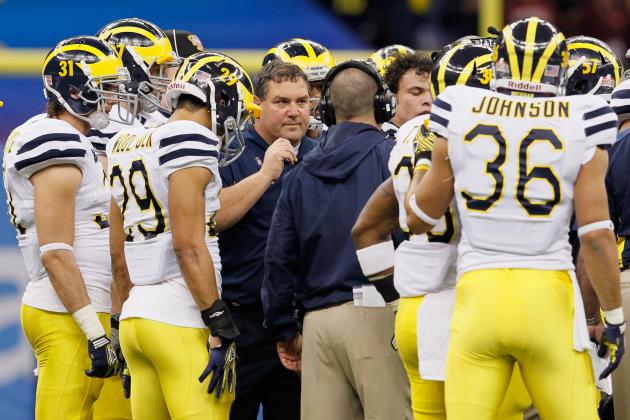 Kevin C. Cox/Getty Images
Michigan would emerge as a serious national title contender with a win over Alabama.
The winner becomes a front-runner for the national title race and a favorite to claim its respected conference.
For Nick Saban and the Crimson Tide, a win would send a clear message that they are still the sport's most dominant powerhouse, and a serious threat to claim its third national title in four seasons.
Conversely, Brady Hoke and the Wolverines could send shockwaves across the country if they are able to pull off the shocking upset.
The victor of opening weekend's marquee matchup will likely secure a spot in the top five of the polls and remain in a strong position to be in the national title chase until season's end.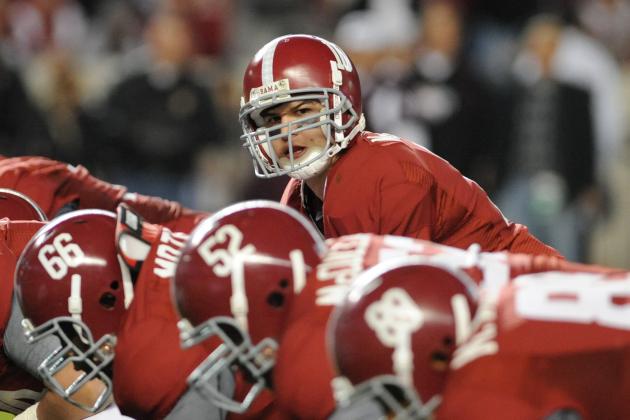 Al Messerschmidt/Getty Images
A Sept. 15 date at No. Arkansas would become even tougher if McCarron and the Tide lose to Michigan.
On the other hand, the loser will spend the rest of the season playing catch up to its dreams of celebrating a league—and perhaps—national title.
Michigan would fail to capitalize on a chance to announce its return amongst the national elite, while Alabama would have to lick its wounds quickly with a trip to No. 10 Arkansas looming in two weeks.
While the Crimson Tide have proven that one loss does not eliminate a team's national title hopes, it does mean that the loser would have to likely win out to reach the BCS title game.
Both teams have several tough games remaining, and a loss in this matchup will have the remaining teams on its respective schedules' smelling blood in the water.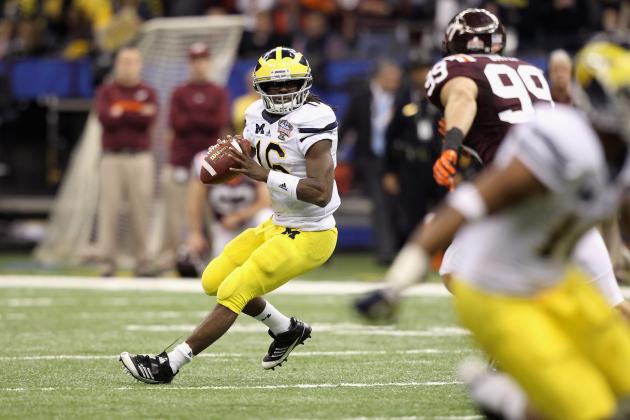 Matthew Stockman/Getty Images
Shoelace's Heisman campaign could explode or sink depending on the outcome of the Alabama game.
Wolverines quarterback Denard Robinson enters his senior season with a showcase game against the defending national champions—with a big performance capable of reserving him a seat in New York for the Heisman Trophy ceremony in December.
Meanwhile, Crimson Tide running back Eddie Lacy and quarterback AJ McCarron may be considered darkhorse candidates at this point.
However, taking into account that the Crimson Tide has had a representative earn an invite in two of the last three seasons, and a big performance by either player may be enough to launch a strong campaign for the sport's most prestigious individual award.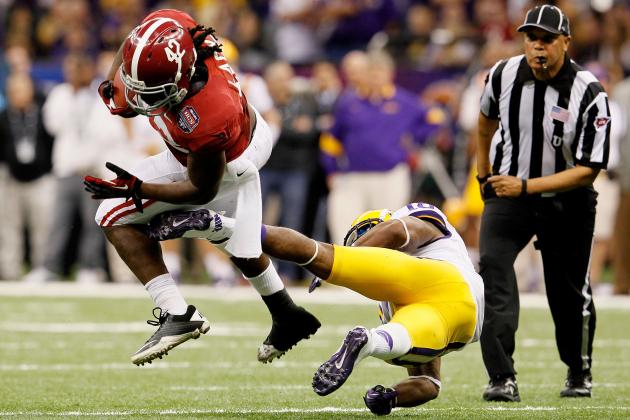 Ronald Martinez/Getty Images
A win for Alabama could help fuel Lacy and the Tide's quest for its third national title in four years.
In last season's Cowboys Classic, LSU used its convincing win over Oregon to fuel Les Miles' club to a dominating regular season that ended with a trip to the national title game.
Both teams are capable of making a similar type of run, with Alabama's young roster getting a boost from emerging unscathed from another big game, while Michigan has a chance to gain the program's most significant victory since winning the national championship 15 years ago.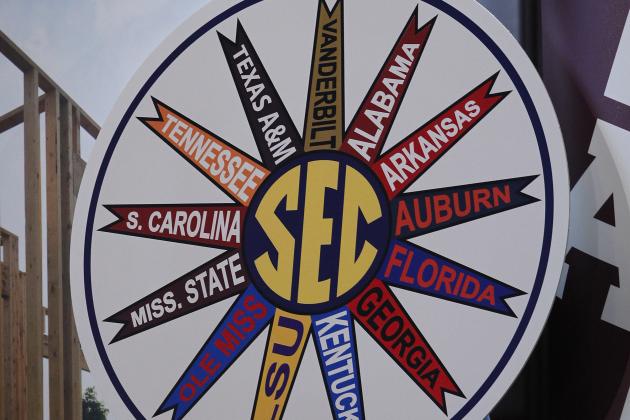 Aaron M. Sprecher/Getty Images
An Alabama victory would be a major statement for the SEC's hope to continue its run as the nation's most dominant conference.
One of the more dominant storylines to this matchup is winner will make a huge statement for its conference.
The SEC has been unrivaled in college football recently—with its well-documented six consecutive national titles putting the rest of nation in a chokehold.
A win for Alabama would signal that the SEC is still the most superior brand, while a Michigan win is likely to indicate that another league—like the Big Ten—could be on the verge of ending the SEC's reign.