WWE Smackdown: Positives and Negatives from Friday Night's Show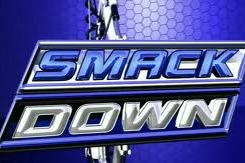 Hello Bleacher Report! This week's Smackdown featured great matches, tough losses and much, much more. However, like every show, there were plenty of positives and negatives.
Let's start off with the good. There was some fantastic wrestling, the continued growth of the tag team division and my favorite young star, Damien Sandow, was featured. Each and every one of these points helped create a pretty above-average show, in my opinion.
However, with the good, there is always bad. Lack of storyline progression really hurt the show as a whole and could actually have a long-term effect. With much buildup, pay-per-view matches tend to struggle, and that could definitely be the case for Night of Champions.
And lastly, what is up with Cody Rhodes?
Let's dive deeper into each of these subjects.
Begin Slideshow

»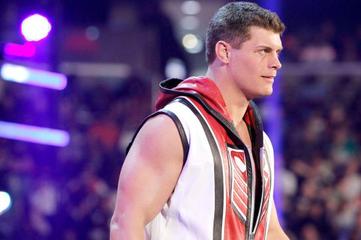 In my opinion, Cody Rhodes has all the makings of a top star in the WWE, face or heel. However, after dropping the Intercontinental Title, he has done nothing positive. While his feud with Sin Cara may help out the masked superstar, Cody continues to be on the losing end of each of their matches, causing his stock to drop.
On Friday's episode, Cody lost the match to Rey Mysterio, and then, after attempting an attack, was chased away by Sin Cara. It was a tough night for Rhodes, to say the least.
This type of thing has been happening to Rhodes for over a month now, and hopefully this trend eventually comes to a close.
As I said, I believe in Cody, and I actually think WWE does too. They just can't find the right place to put him, and because of it, Cody is suffering. He should eventually find himself in the main event, but as his losses pile up, his credibility begins to come into question.
I hope WWE can give him a big feud soon, or Cody may stay in the midcard longer than most expected.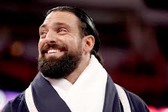 Simply stated, I just can't get enough of Damien Sandow. The guy is a classic heel, which is extremely hard to come by today. He has the mic skills and the gimmick, and he is a top-notch wrestler.
Not to mention, despite debuting not too long ago, Damien is already way over with the crowd.
On SmackDown, Damien interrupted world heavyweight champion Sheamus in the opening segment. For a guy as new as Sandow to get that opportunity means a lot, especially since a match was scheduled for later that night.
Not to mention, Damien didn't even get pinned. Sure, he technically lost the match, but losing via count-out still makes him look strong. Hopefully we see a feud between these two in the future, as Sheamus could certainly be on the long list of Ignoramuses.
Not only is Damien full of potential, but he also has management on his side. Triple H is seemingly high on the intellectual savior of the masses, and for good reason. The last guy who Triple H liked? The Celtic Warrior, Sheamus.
Sandow has it all, and is already starting to get pushed. With plenty of competition out there, look for Damien to quickly begin his climb up the ranks.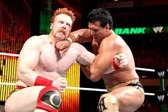 While SmackDown's show did feature some solid matches, there was really no reasoning or story behind most of the bookings. With Night of Champions coming up, it would be best to advance some feuds, but there was very little story progression on Friday.
Outside of the Kane and Josh Matthews angle, the other feuds almost seemed forgotten. Despite a match scheduled between Alberto Del Rio and Sheamus at NOC, it looked as if the two had nothing to do with each other.
With very few weeks between each PPV, WWE has to make the most with the time it has. Unfortunately, the organization just didn't do that Friday night.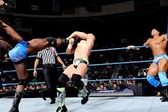 For the past few years, the WWE Tag Team Division has been at its worst. Once filled with Hall of Fame talent, WWE seemingly gave up on the tag team division. However, as of late, WWE has had a change of heart.
With the Tag Team Division growing, WWE is finally putting some focus on two vs. two matches. Tonight was no different, as Kidd and Gabriel faced off against the Prime Time Players.
While the match was short, we still got something new from creative, instead of Truth and Kofi vs. the PTP every week. I'm a huge fan of Kidd and Gabriel, and would love to see them continue to work together. They are an exciting team to watch, and are one of the only fast-paced teams out there (with Kofi and Truth being the only other one, in my opinion).
The Tag Team Division still has a long way to go to reach its former state, but it is safe to say that improvements are definitely being made.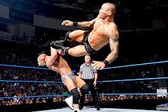 In a match that really had no buildup, these two were at their best in a great main event. Orton and Ziggler are both great in the ring, and I would love to see these two cross paths in the future.
Who knows, maybe Orton could be the world champ when Dolph finally cashes his briefcase in?
These days, most main events are filled with John Cena vs. a non-wrestler, so this was definitely a breath of fresh air. On what was a pretty solid show, these two stood out above all else. They put everything they had into the match, and it definitely showed.
This is the type of match WWE needs more of, and hopefully we can see it in the future. But tonight, those two competed at a level above all else, and I praise them for it.