New York Knicks: 5 Players Who Must Become Team Leaders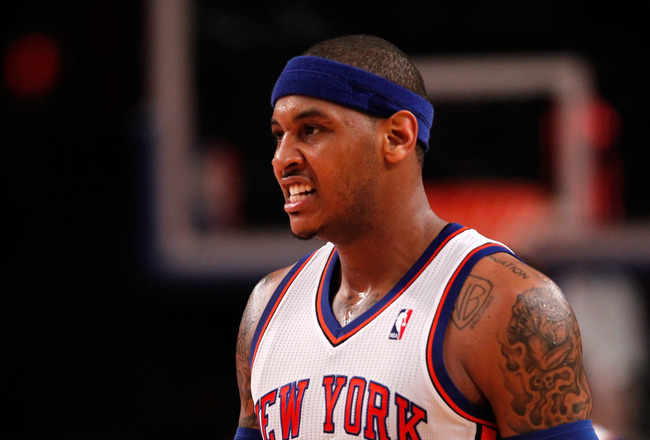 Jeff Zelevansky/Getty Images
If the Knicks want their talent to gel into a successful team, these five guys will have to step up and lead.
Last year's team, for all its talent and preseason expectations, was a chaotic bunch. The argument can be made that Mike D'Antoni just did not have a feel for the roster he had, but the switch to Mike Woodson for his first full season doesn't solve everything.
The players must be held accountable as well. Outside of Tyson Chandler, who rejuvenated the Knicks' defense and demanded his teammates follow suit, there was little sense of cohesion on the team.
What was more prevalent was guys looking out for themselves.
Look at Carmelo Anthony stopping the ball to play his offensive style or Jeremy Lin refusing to play through an injury in the postseason. Each can be chalked up to individual selfishness or self-preservation, but what it also shows is that the concept of team unity wasn't strong enough in the locker room to convince these guys to play for the Knicks and not for themselves.
With a deeper roster and more veteran presences this season, the Knicks are looking to make playoff run, and to do it as a team and not just 12 guys. These are the five who must lead them.
Keep Reading

New York Knicks: Like this team?