6 Reasons GM Ben Cherington's Seat Should Be as Hot as Bobby Valentine's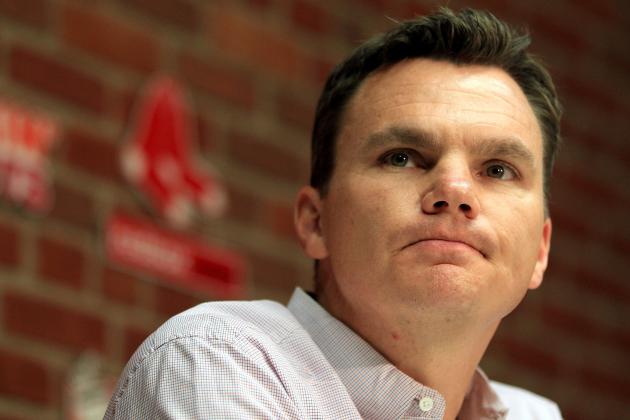 Jim Rogash/Getty Images

Bobby Valentine is not the only part of the Boston Red Sox management team that needs to be placed on the hot seat moving forward. GM Ben Cherington has made some bold moves that free up some space for some free-agent spending, but what will he do with that money?
The potential to improve this team and make a playoff run is something that management needs to think about going into 2013. There can't be any bridge year; 2012 should be considered a building year.
Cherington needs to think about saving his job by making the postseason next year.
Begin Slideshow

»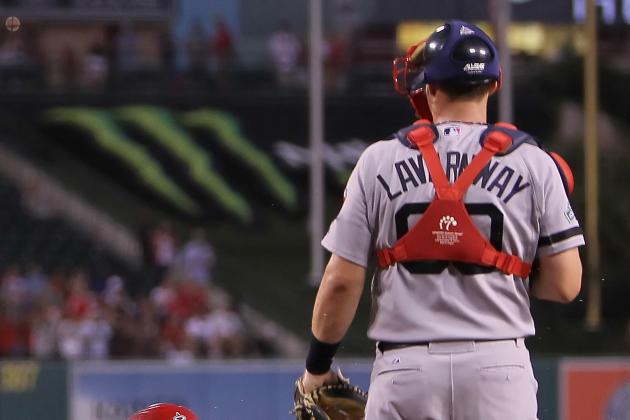 Jeff Gross/Getty Images

The Red Sox have not been to the playoffs since 2009, when they got swept by the Los Angeles Angels of Anaheim.
This may not be Ben Cherington's fault, but the Red Sox organization, as a whole, needs to be aware that this is a market that wants to see its team have a chance to win every year. 2012 may be lost, but 2013 needs to be one where the fans start to come back.
If the Red Sox fail to sniff the playoffs in 2013, then Cherington will be out the door with Valentine.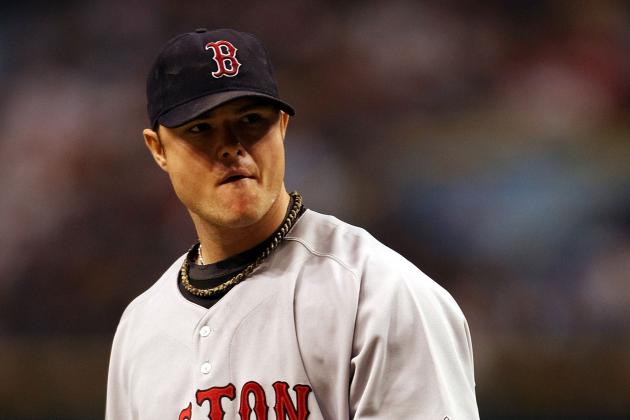 Elsa/Getty Images

The Red Sox lost in seven games to the Tampa Bay Rays in the ALCS back in 2008. They were one win away from the World Series four years ago, and now, the team needs to find that winning chemistry again.
Ben Cherington is the start of the solution.
As the GM, he needs to look at the free-agent and trade markets to find players who want to win a championship. He needs to sign them for a reasonable price and make sure that they all fit in the budget.
These type of signings are always tough to do because every other team is in the hunt. But, since his job is on the line, Cherington is ready to let his voice be heard over John Henry and Larry Lucchino.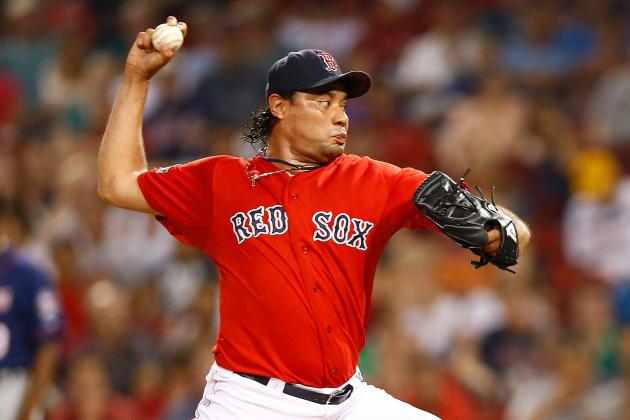 Jared Wickerham/Getty Images

Besides Cody Ross and Vicente Padilla, the rest of the Red Sox offseason signings have not been amazing acquisitions.
Most of the internal players have outperformed the players acquired through the Andrew Bailey, Josh Reddick deal and the deal to get Mark Melancon.
Cody Ross is on pace for at least 20 home runs and 80 RBI. Padilla has four wins in the setup role.
Bailey has only made seven appearances, with only one save. Melancon struggled in early April and still has an ERA above 6.00.
Cherington needs to sign, and possibly trade for, some strong bullpen and low-end starter help, or the 2013 season will be a continuation of the 2012 season.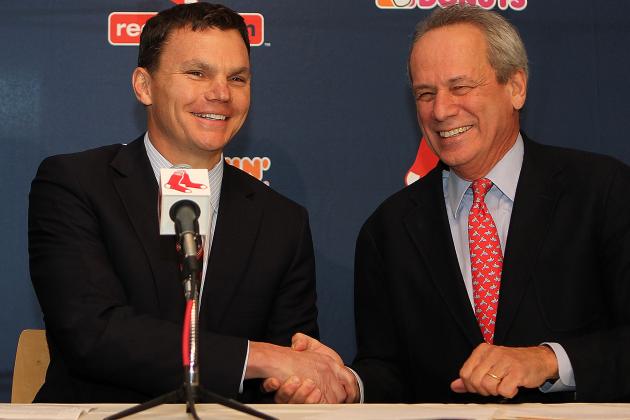 Jim Rogash/Getty Images

Ben Cherington needs to show that he can be in control of the moves that the Red Sox make in the offseason to take the target off of not only his back, but also Larry Lucchino's.
Lucchino has been the puppet master of this entire Red Sox organization in 2012, and it should be noted that he has not really shown that he cares about the fans.
The letter he sent out to season ticket holders was unacceptable and showed no remorse for how the team is doing. He said to "keep the faith" and that the Red Sox will do better. Peter Abraham shared the letter on Boston.com in mid-July.
Well, sorry to say that eight games below .500 is not a playoff-caliber team, and a great turn-the-page move would be to let Cherington run the GM part of the Red Sox and have Lucchino stick with his marketing gig.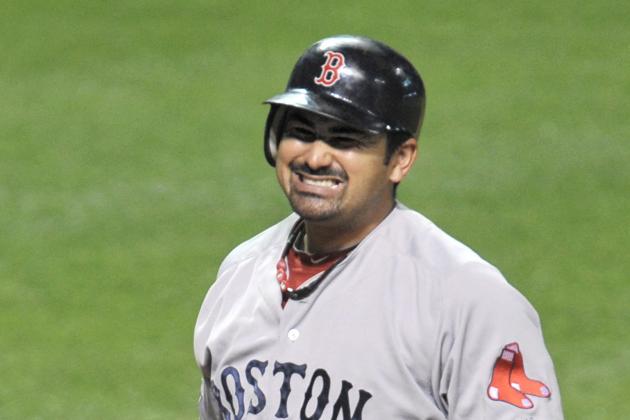 David Richard-US PRESSWIRE

The deal that sent Adrian Gonzalez, Josh Beckett, Carl Crawford and Nick Punto to the Los Angeles Dodgers was one of the biggest deals in MLB and Red Sox history. The Red Sox got James Loney and four prospects in return.
This freed up plenty of money for years to come. Gonzalez and Crawford were owed over $40 million combined over the course of their deals. This gives the Red Sox money to spend in both the 2013 and 2014 free-agent pools and could help them get back into the playoff hunt.
This type of move was a real wake-up call for the current Red Sox players and will be motivation to improve moving forward.
This move could be one that shaped Cherington's future in Boston or will lead to his ultimate firing from the general manager position. It is all on what he does with the extra financial space in the coming offseasons.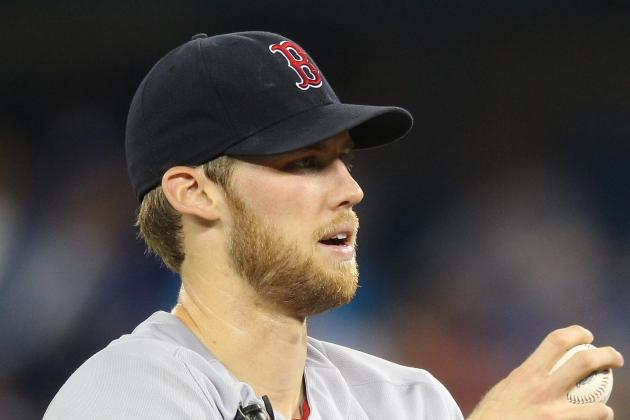 Tom Szczerbowski-US PRESSWIRE

As part of the management team, Cherington has some role in the failed experiment that is Daniel Bard.
Bard was moved into the starting rotation to start the season, and in 11 games in the majors, he went 5-6 with a 5.24 ERA.
Bard was sent to Pawtucket to return to his reliever ways and did not do any better. His ERA and WHIP jumped to 7.03 and 1.88 respectively.
Now that Bard has been called back up, it will be interesting to see how he responds to his new role on the big-league club.