Chicago Bulls: Pros and Cons of Amnestying Carlos Boozer in the 2013 Offseason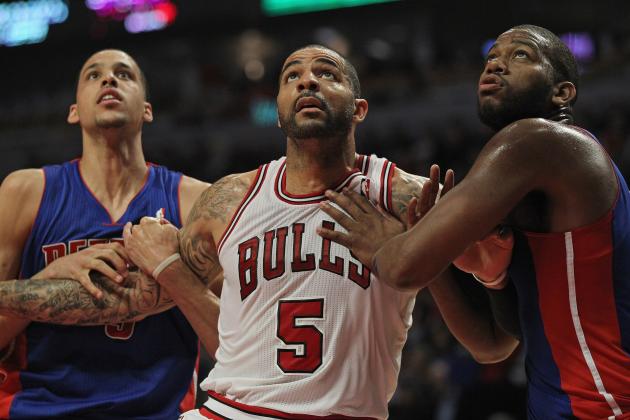 Jonathan Daniel/Getty Images

With Derrick Rose out of the Bulls lineup, the spotlight swings to big man Carlos Boozer, who will have a make-or-break season.
Chicago opted not to use the amnesty clause on Boozer this past offseason—a move that would have allowed the Bulls to have wiped Boozer's contract off the books. They'd still have to pay him a big portion of his salary, but they could have cleared cap space in an effort to sign other players.
Instead, the front office signaled their intent to stick with the current roster when they kept Boozer. That doesn't mean they won't be releasing him next season, though.
Let's take a look at the pros and cons of amnestying Carlos Boozer next summer.
Begin Slideshow

»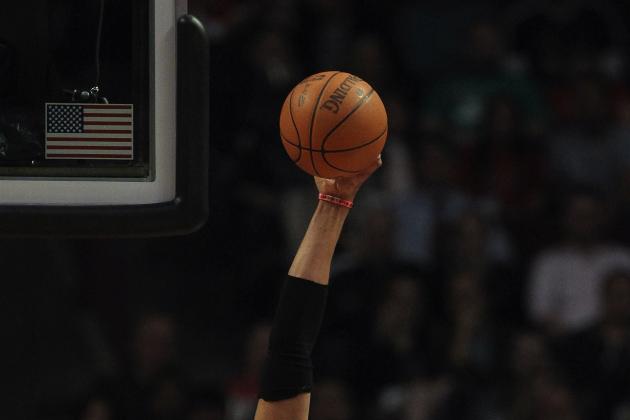 Jonathan Daniel/Getty Images

The Bulls may need Boozer to score this season, but when he goes to the bench, they have one of the best backup big men in the league ready to take his place.
Taj Gibson will be a free agent next season, and the Bulls will persumably make a big effort to re-sign him, regardless of whether or not they keep Boozer around.
Gibson is one of the leagues better interior defenders, and is a sharp rebounder to boot. His energy and hustle is invaluable for Head Coach Tom Thibodeau and his bench.
According to Synergy Sports, Gibson allowed .77 points per defensive possession last year, 65th best in the league. Opponents scored on him 34.6 percent of the time. Boozer, meanwhile, allowed .89 points per defensive possession, which ranked 302nd in the NBA.
If the Bulls let Boozer go, they know they've got a talented young big ready to take over the starting spot.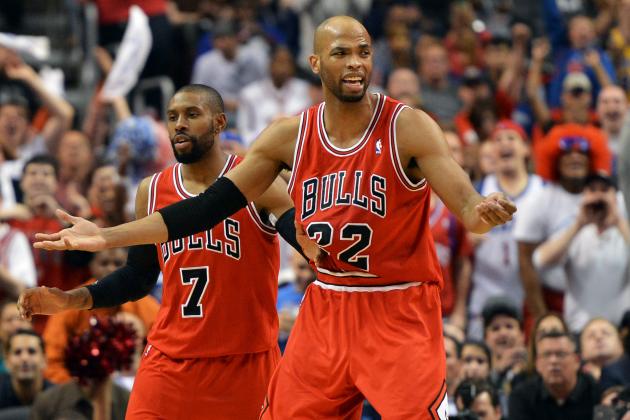 Drew Hallowell/Getty Images

As good as Gibson is on defense, he isn't anywhere close to the scorer that Boozer is. Neither is Joakim Noah, who starts at center alongside Boozer.
Boozer had a down year last season, but still scored 15 points a contest and shot 51.8 percent from the field.
Gibson had his best statistical season, scoring 7.7 points and shooting 49.5 percent, but he isn't as sharp on the low block as Boozer is. Neither is Noah, who scored 10.8 points on 50.8 percent shooting.
The Bulls' defense is incredibly tough when both Gibson and Noah are on the floor, but neither can be relied upon to score regularly. Chicago would lose a big scoring advantage by amnestying Boozer.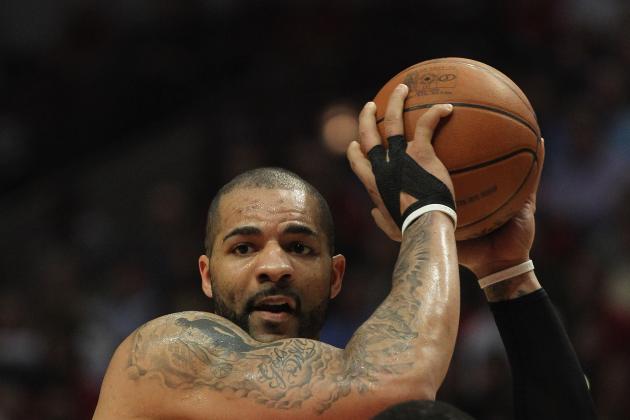 Jonathan Daniel/Getty Images

I wrote a piece in early August where I made the argument that Boozer will have a strong season this year for the Bulls. Chicago will need him to score, and with Derrick Rose no longer clogging the lane, Boozer will have more room to work. I predict averages of 19 points and 10 rebounds this season for the veteran big man.
That said, if he does not produce at that level this year, he never will again. This is his biggest chance to prove he is still a top big man in the league. If he squanders it, the Chicago front office might as well give up on him and amnesty him out of town.
We know he can produce at a big time level—he did for years in Utah. Whether it is an incompatibility with the Chicago offense, old age catching up to him or just a lack of effort, Boozer's performances haven't lived up to the massive contract he signed.
Now the Bulls need him to be their top guy. How they move forward with Boozer will likely hinge on if he steps up to fill that role.
If he doesn't show himself to be a top option this year, he never will again. It will be all the proof the Bulls need that change is necessary.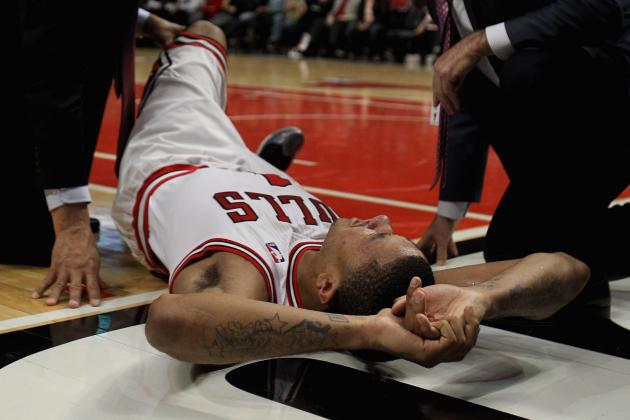 Jonathan Daniel/Getty Images

I must get this one over with. Feel free to skip it and forget I ever mentioned it, because it is very depressing to think about.
Derrick Rose is set to return to the Bulls sometime around March, with the hope that he can return to his career with little-to-no drop off in his performance level.
There is plenty of reason for optimism with Rose—he is only 23 years old, he is a tough worker who will work hard to keep himself healthy, and this is only his first serious injury.
Still, you have to consider, even if just for a moment, the idea that the Bulls might need to keep the amnesty clause in case Rose cannot stay healthy.
It would be a nightmare scenario for all involved. However, if Rose suffers another significant injury upon his return, or proves that his knee injury is far more serious than we thought, Chicago may have to use the amnesty clause on Rose's max contract. After all, he does have a contract that pays him $95 million over the course of five years.
You have to wonder, is Gar Forman, in the back of his mind, keeping the amnesty clause around in case Rose can't resume his superstardom?
Heaven forbid! Forget I brought this one up.
EDIT: As was so kindly pointed out to me in the comments, Rose cannot be amnestied because he signed his contract extension after the new CBA was signed. So now you can really skip this one!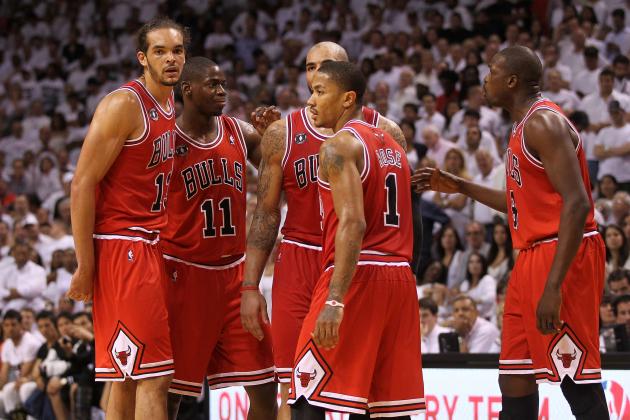 Mike Ehrmann/Getty Images

The Bulls are seriously limited by their cap space, and will need to let someone go soon (all contract information is credited to hoopsworld.com).
After this season, Boozer is set to make $32.1 million in the final two years of his contract. Luol Deng will have two years and $27.63 million left on his deal, while Joakim Noah is set to make $39.45 million over the next three years.
In the 2013-14 seasons, the salaries of Rose, Noah, Deng and Boozer are set to cost the Bulls a combined $59.33 million. That is already over the salary cap, even before the Bulls sign another starter and any bench pieces.
If the Bulls were year-in, year-out championship contenders, you might be able to argue for keeping the four together. But at the level the team is currently at, this level of salary isn't feasible.
Letting Boozer go via the amnesty clause may be the only way Chicago can keep any fiscal flexibility.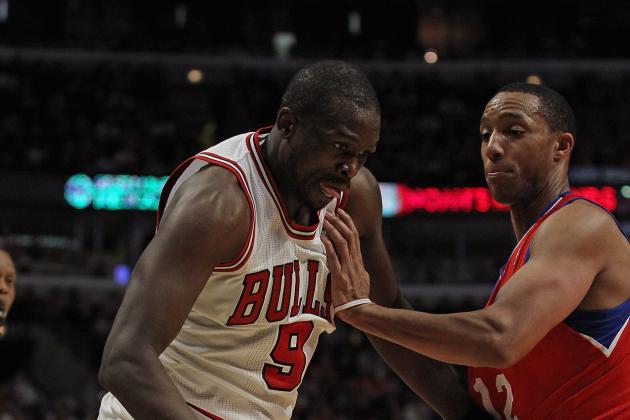 Jonathan Daniel/Getty Images

If the Bulls really are planning on going all-in in the 2013 free agency period (and letting Boozer go would be a serious step in that direction), they would also have to move Luol Deng in order to get worthwhile cap space.
As I covered in this piece in late July, I believe the Bulls should be keeping trade talks on Deng open. Deng would likely cost too much to retain when his contract expires in two years, and he will likely never be the second option the Bulls need him to be.
If Boozer is to be amnestied, then the Bulls would absolutely need to trade away Deng before any cap space can be obtained.
Even if they wiped Boozer's contract off with the amnesty clause, the minimum salary they'd be at by next offseason would be $66.79 million. That is assuming they don't pick up the team option on Richard Hamilton ($5 million more). If they sign the qualifying offer to Taj Gibson (which they will), that adds an additional $3.18 million.
If the Bulls amnesty Boozer, they still wouldn't have anywhere close to enough cap space to be a player in free agency in the 2013 offseason. They'd also have to move Deng (and his $14.32 million dollar expiring contract), and likely even a few more players before they could make any big moves.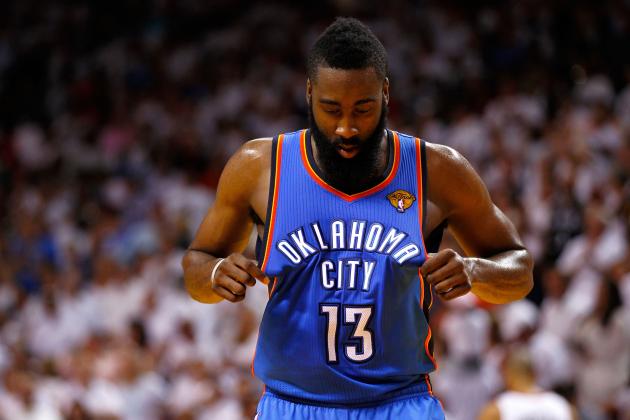 Mike Ehrmann/Getty Images

Should the Bulls amnesty Boozer and trade away Luol Deng to increase cap space, they could conceivably make some noise in the free agent market.
Let's take Boozer's contract off the books and predict that Deng is traded for cap space, with around $4 million of player salary coming back. Let's also assume Chicago goes all in for cap space and lets Richard Hamilton go.
With only Rose, Noah, Kirk Hinrich, Marquis Teague and Jimmy Butler left on the Bulls' roster (and a qualifying offer to Taj Gibson), Chicago will have, by my calculations, $43.13 million.
That is, of course, without signing any incoming rookies. That number would also vastly change depending on what the Bulls get back for Deng, but let's stick with that number. If the NBA salary cap stays at $58.04 million, as it is this year, Chicago will have approximately $14.91 million in cap space in my scenario.
The 2013 class is packed with players that could be Derrick Rose's number two men.
Players like Atlanta's Josh Smith, Denver's Andre Iguodala, Utah's Al Jefferson, Milwaukee's Monta Ellis and even Oklahoma City's James Harden are all set to be free agents next summer.
Check out the full list of free agents available through hoopsworld.com's list.
If Chicago could sign a big name next year who can serve as the legitimate number two option behind Rose, they may emerge as a far more serious contender.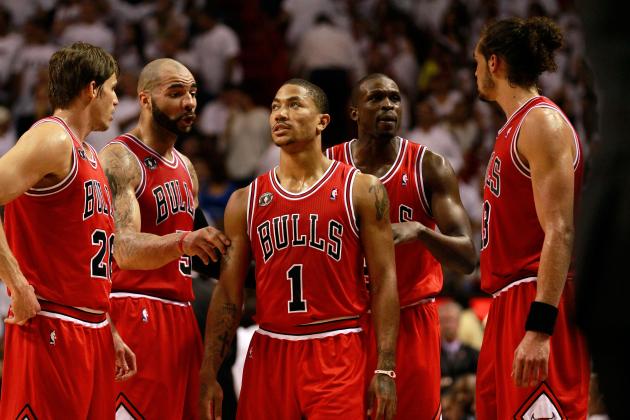 Marc Serota/Getty Images

Let's now pretend the Bulls clear cap space next summer, and end up around my projected approximation of $43.13 million. They've ditched Boozer, traded Deng, cut all the cap they could and now plan on going gun-ho for a big free agent to pair with Derrick Rose.
They're risking the future of the franchise on signing a big name. What happens if they don't sign anyone big at all? Instead, pretend they manage to sign an aged Paul Pierce and maybe Houston's Kevin Martin. They add more depth, but they fail to get anyone significant with that cap space.
Free agency is a risk that might well fail. They could end up missing the 15 points, eight rebounds that Boozer would average. Dumping off solid talent and going all-in on free agents is another way to tick off your superstars—would Rose be patient enough for a stalled attempt at a quick rebuild?