AL Playoff Race: 9 Best-Case Scenarios for the New York Yankees to End Season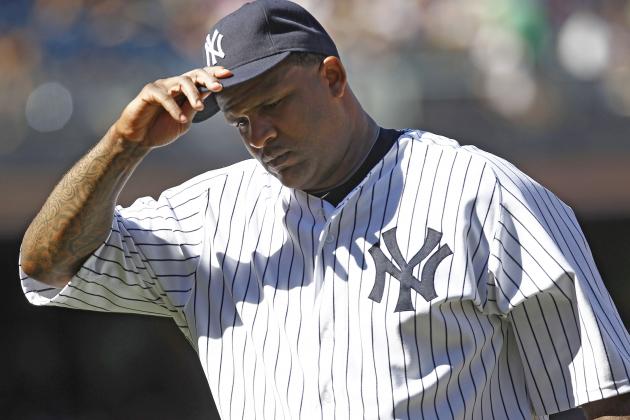 Jeff Zelevansky/Getty Images

As the American League East race has tightened up as we approach Sept. 1, it's worth it to don the rose-colored glasses and peer into what September holds for the New York Yankees. At least what the best-case scenarios would be for the Yankees, anyway. Since September is the ninth month on the Gregorian calendar and baseball has a strong connection to the number nine, I thought it appropriate to continue that theme.
So here, then, are the nine best-case scenarios for the Yankees to close out the regular season:
Begin Slideshow

»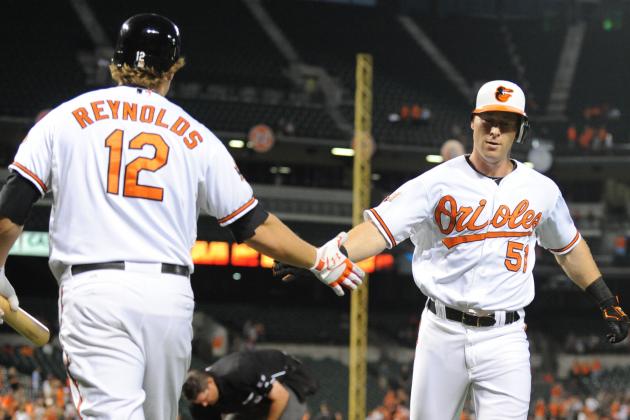 Mitchell Layton/Getty Images

Baltimore hasn't had a winning season since 1997, which is also the last time the Orioles played in the postseason.
The Orioles have been outscored by 46 runs this season, yet are 13 games over .500 in spite of that and have come from 8½ games behind the Yankees a month ago to just 3½ games back as the teams prepare to open a huge series at Yankee Stadium on Friday night.
The numbers would indicate Baltimore has played over its head to get to where it is. A best-case scenario for the Yankees would involve the expected regression to the mean.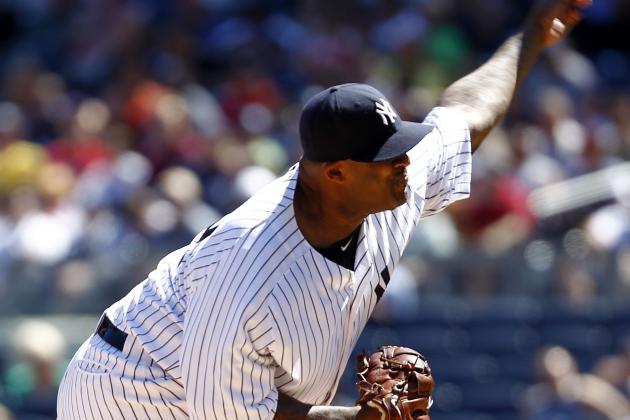 Jeff Zelevansky/Getty Images

The Yankee ace on Wednesday made his second start since returning from his second disabled list stint of the season. Unlike in his start Friday at Cleveland, Sabathia didn't have his best stuff against the Toronto Blue Jays.
Sabathia was touched up for nine hits and five runs (two earned) in seven innings and while he didn't walk anyone, his command of the strike zone wasn't great. Missing in the strike zone is a sign of rust, rust a Yankee fan can hope will dissipate over the final weeks of the season.
Jeff Zelevansky/Getty Images

Rodriguez had begun to swing a hotter bat before breaking his hand when he was hit by a pitch on July 25. Before he was hurt, Rodriguez had hit .315 in 73 July at-bats with two homers and nine RBI.
That came on the heels of a dismal June during which Rodriguez hit just .232 with 30 strikeouts and only 22 hits. For the year, Rodriguez is a .276 hitter with 15 home runs and 44 RBI in 352 at-bats and his triple-slash line of .276/.358/.449 is well off his career numbers of .301/.385/.563.
So, then, a best-case scenario for the Yankees would involve Rodriguez hitting like the 27-year-old A-Rod, because the 37-year-old version hasn't been much to brag about in the middle of the order.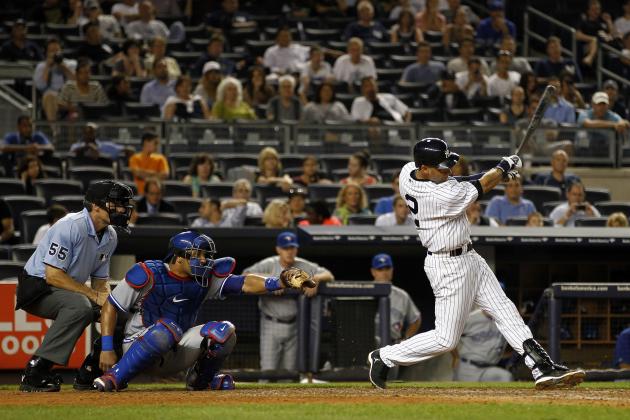 Jeff Zelevansky/Getty Images

Derek Jeter is having a renaissance season at age 38. His .321 batting average is third in the league behind Mike Trout of the Los Angeles Angels (.340) and Miguel Cabrera of the Detroit Tigers (.325). It's also his best average since he hit .334 in 2009.
Jeter is on pace to finish the season with 219 hits, 105 runs, 35 doubles, 17 homers and 56 RBI. The hits would match his career high, set in 1999. It would be Jeter's 14th season with 100 or more runs scored, his most doubles since hitting 39 in 2007 and his best homer output since belting 18 in 2009.
Obviously, the best-case scenario for the Yankees would be for Jeter to just keep on keeping on with his turn-back-the-clock campaign.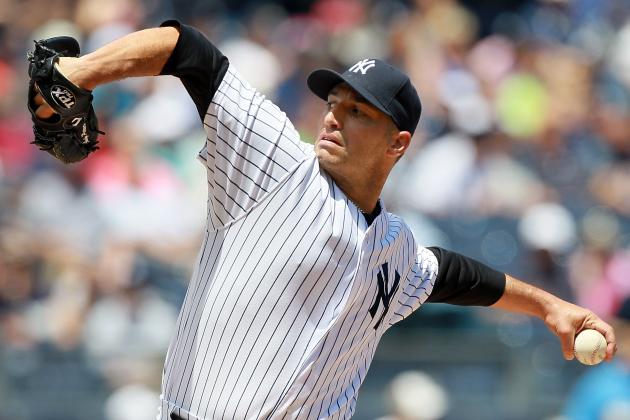 Jim McIsaac/Getty Images

Pettitte has been out since suffering a fractured fibula on a line drive on June 27 and, according to Newsday, hasn't pitched off a mound since. It would be a boost to a starting rotation that has been without CC Sabathia twice and is currently missing Ivan Nova to get Pettitte back with some sort of effectiveness for the stretch run.
Out of baseball in 2011, Pettitte was 3-3 with a 3.22 ERA in the nine starts he made before he was hurt. With the minor-league season winding down, any rehab starts Pettitte would make this season would have to be at the major-league level. With active rosters set to expand on Saturday to 40 players, New York would have enough bullpen depth to let Pettitte work his way back a few innings at a time without having to completely gas the relief corps.
A best-case scenario for Pettitte and the Yankees would be a full return to health before October baseball begins.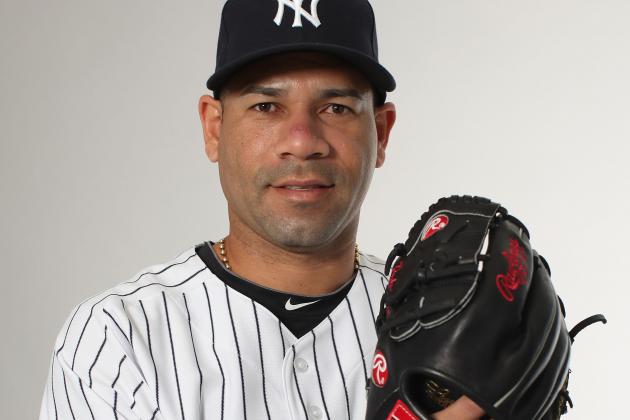 Nick Laham/Getty Images

Remember how great it felt when the Yankees signed the rubber-armed reliever away from the Mets in January 2011? I mean, we were talking about a lefthanded reliever nicknamed "Perpetual Pedro" because of his ability to work day after day.
Feliciano led the National League in appearances for three straight seasons with the Mets with 86 in 2008, 88 in 2009 and 92 in 2010. Add that to his 2007 workload and Feliciano made a whopping 344 relief appearances for the Mets over a four-year period.
So what have the Yankees gotten for the $8 million they bestowed upon Feliciano for a two-year contract? Bupkus. Zilch. Zero. Nada.
Feliciano missed all of last season trying to recover from a shoulder injury. After having rotator-cuff surgery in September 2011, he hasn't appeared in a major-league game this season, either. But nbcsports.com reported earlier this month that Feliciano is likely to be added to the active roster once the limit is expanded to 40.
A best-case scenario for the Yankees would be to get some form of contribution from Feliciano before he enters free agency again.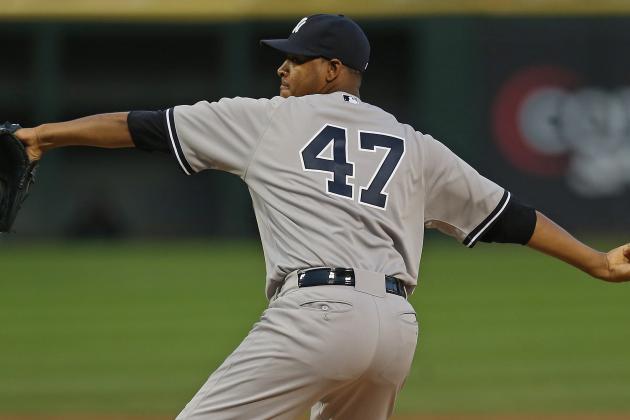 Jonathan Daniel/Getty Images

Nova went on the disabled list with shoulder tightness after being rocked by the Chicago White Sox on Aug. 21. CBSSports.com reported Tuesday that Nova appears to be on target for a return in mid-September.
It was feast or famine for Nova this season. The right-hander was 10-3 with a 3.92 ERA in 17 starts before the All-Star break and 1-4 with a 7.28 ERA in eight starts afterward.
The best case scenario for the Yankees would be the a return of the Ivan Nova circa April, May and June and not the guy who was on the mound in July and August.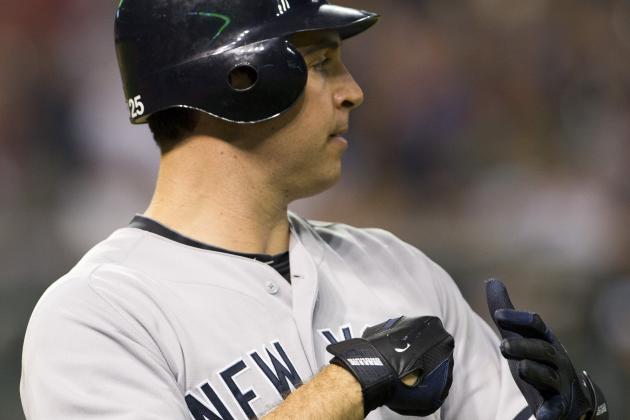 Jason Miller/Getty Images

Only once in his career has Teixeira played fewer than 145 games in a season. That was in 2007 when he hit 30 homers and drove in 105 runs in 132 games for the Texas Rangers and Atlanta Braves.
Since joining the Yankees in 2009, Teixeira had missed a total of 16 games in three seasons entering the 2012 campaign. This year, however, has been a pain for Teixeira, literally. He left Monday's loss to the Toronto Blue Jays with a strained left calf and manager Joe Girardi said Tuesday Teixeira would be out "anywhere from seven to eight to 15 days."
Gee, Skip—thanks for narrowing that down for us.
The calf injury comes after Teixeira had missed time earlier this season with a troublesome left wrist. He's played through the problems to hit .255 with 23 home runs and 81 RBI, but his triple-slash line of .255/.335/.478 is significantly below his career marks of .279/.370/.527.
A best-case scenario, then, would be Teixeira coming back and hitting like the Mark Teixeira of 2009, when he hit .292 with 39 homers and 122 RBI in his first season in pinstripes.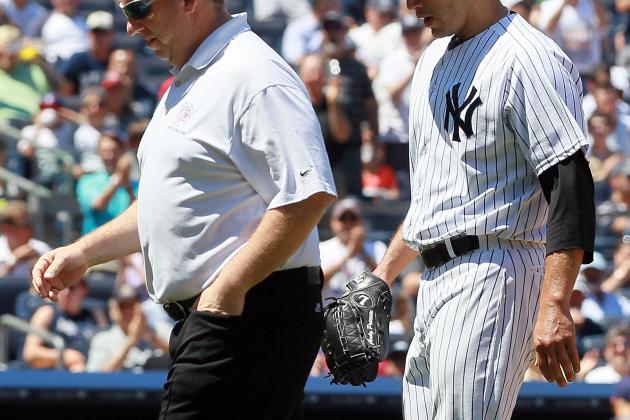 Jim McIsaac/Getty Images

If this seems a bit obvious, forgive me.
The Yankees are an older club: According to baseball-reference.com's team page for the 2012 Yankees, the players used by the Yankees this season have an average age of 33.0 years. Of the most often-used starters, only catcher Russell Martin (29) and second baseman Robinson Cano (29) are younger than 30.
With age come breakdowns that can be production-related or physical problems or a combination of the two that renders a player less than he used to be.
So, with all that experience (or age, depending upon whether one is more optimist or pessimist), any best-case scenario for the final weeks of the season would have to include a health clause.