Green Bay Packers: Preseason Standouts Who Will Carry Through to Season
Joe Robbins/Getty Images

The preseason is always one of the most tricky things in the NFL.
Some players play great in the preseason but terribly in the regular season, while others play poorly in the preseason but great during the regular season.
Even for veterans, the preseason can be deceiving.
Nevertheless, the preseason is quite important. It decides roster spots.
A lot of players have been playing better in the preseason this year than they were last. But, as we know, only some can carry preseason success into the regular season, and these six Packers just might do it.
Begin Slideshow

»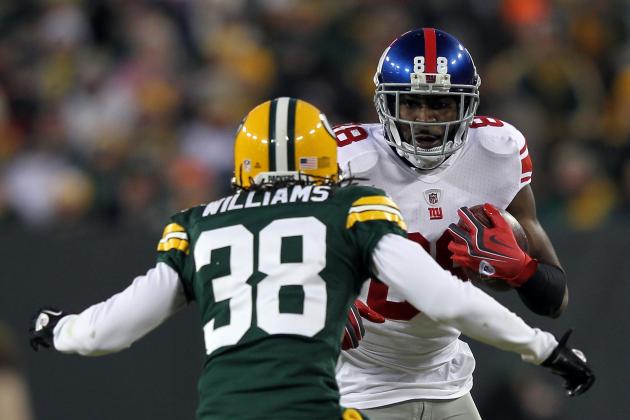 Jamie Squire/Getty Images

A nerve injury caused Williams to underperform in 2011 and contributed to the Packers' poor pass defense. With his strength sapped, he couldn't jam receivers the way he did in 2010.
With the injury healed, Williams has looked like his old self again, jamming receivers and staying in their pocket.
Williams' health is another one of the many reasons the Packers' defense should be much improved this year.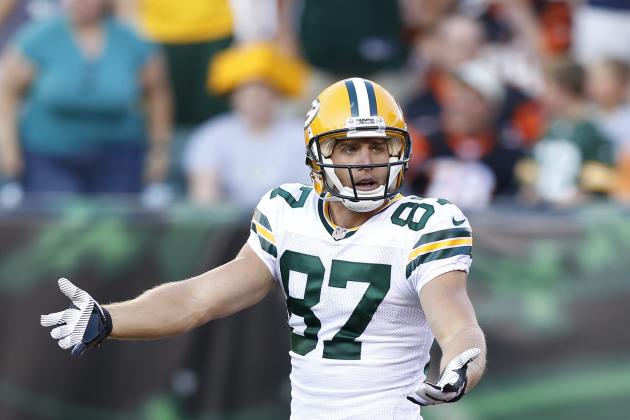 Joe Robbins/Getty Images

Nelson has been the star of the preseason for the Packers, following his breakout 2011 season.
Most notably during the Packers' preseason games, he burned Joe Haden twice against the Browns in three plays.
Nelson is an elite receiver, and he should post over 1,100 yards even with Greg Jennings on the field. His emergence has made things interesting on Jennings' front, as he's set to become a free agent this year.
Elsa/Getty Images

Masthay has been booming punts all camp long, and it showed in the preseason.
It also showed that the Packers have a lot of confidence in Masthay when they signed him to a four-year extension earlier this month.
Masthay has averaged around 50 yards per punt this season. He's one of three reasons Green Bay is set with their specialists for a while.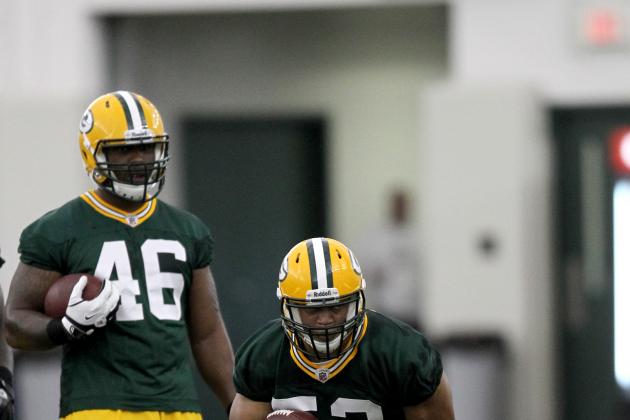 Mike McGinnis/Getty Images

Through three preseason games, the first-round pick out of USC has six tackles and a sack.
Those are solid numbers for a rookie transitioning from a 4-3 defensive end to a 3-4 outside linebacker, and he's been even more impressive than his stat line would suggest.
Perry's had a mediocre camp but has been getting pressure during the preseason games.
Look for Perry to continue that trend, with teams paying a lot of attention to Clay Matthews next season.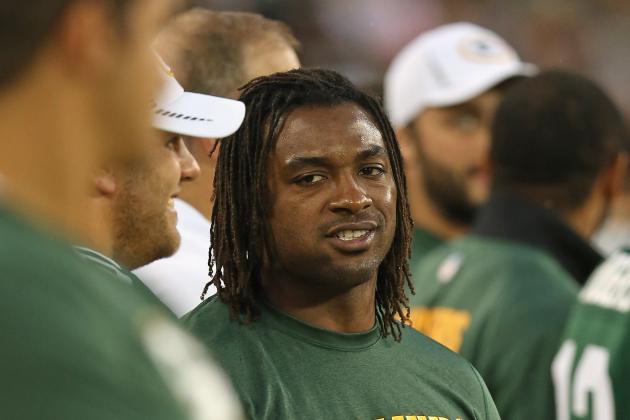 Jonathan Daniel/Getty Images

Benson looked good against his former team in his preseason debut for the Packers.
He didn't look like a back that averaged 3.9 yards per carry, and his performance suggests that that number was largely a result of the Bengals having one of the worst run-blocking offensive lines in the league and not his individual ability.
With turf toe figuring to be a lingering injury for James Starks, Benson seems to have early-down work locked up. He'll come off the field on passing downs for either Alex Green or Brandon Saine—if Saine makes the roster.
Benson's got fresh legs and a little burst left that will serve the Packers well this season.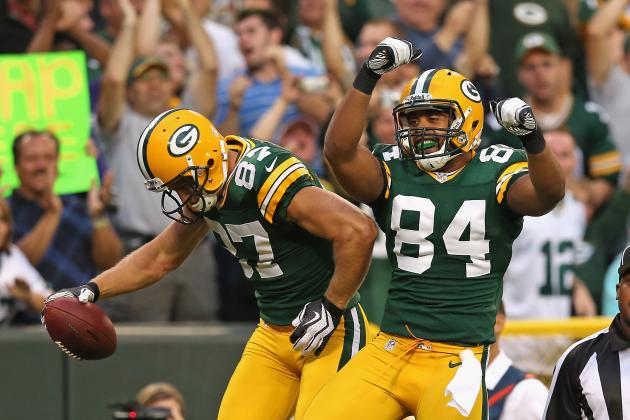 Jonathan Daniel/Getty Images

Coming out of Arkansas in 2011, Williams was billed as having perhaps the most sure hands in the entire draft class.
In fact, there was even an ESPN Sport Science video on his hands.
A year removed from being buried on the depth chart as a rookie, the former fifth-round pick has shined in camp.
While Williams won't get as many opportunities in regular season action as he did in training camp and preseason with Jermichael Finley out, Williams should have a solid role as the main backup to Finley and a special teamer.