5 Reasons Why Jon Jones Was Wise to Pull out of UFC 151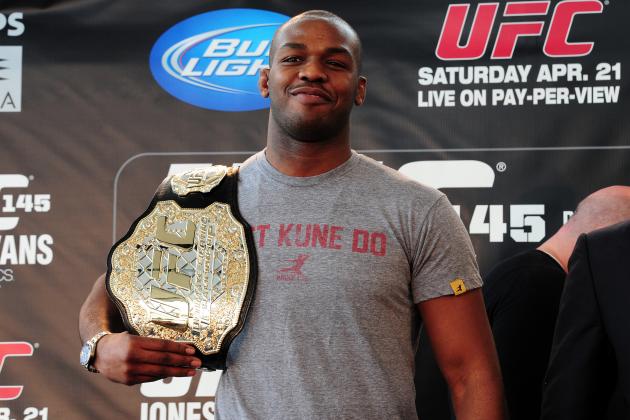 Scott Cunningham/Getty Images

Jon Jones is one of the fastest-rising stars and arguably the top pound-for-pound fighter in MMA. The 25-year-old is the current UFC Light Heavyweight champion and has had little difficulty running through one of the toughest divisions in the sport. Last year, Jones won four fights all by stoppage and three came against former UFC champions (Rua, Jackson and Machida).
Despite his success and entertaining virtuoso style, Jones has not been a favorite among fans. Some view him as two-faced and smug, a guy that says all the right things in front of the camera but is really a phony.
Others question his tenacity. Jones is not a "macho" man and refuses to engage in trading pre-fight barbs with opponents. Instead he has always been quick to heap praise on each and every adversary he faces. Even when Jones found himself in the middle of a nasty feud with former sparring partner Rashad Evans he most often took the high road.
However, it was Jones' recent decision that didn't jibe well with an ever-distant MMA fan base. He was scheduled to defend his title against Dan Henderson at UFC 151 but Henderson was forced to pull out of the fight with a knee injury.
Jones was offered to fight Chael Sonnen on short notice but declined and thus the entire card was scrapped. Since the decision was announced to remove UFC 151 from the fight calendar, fighters, fans and UFC President Dana White have sounded off and blamed Jones and his Team Jackson coach, Greg Jackson for the event cancellation.
While most people are angry at Jon Jones for not fighting, here are five reasons he was wise not to fight at UFC 151.
Begin Slideshow

»
Kevin C. Cox/Getty Images

MMA to some is like a game of chess, a tactical art that requires serious training and heavy game planning. To others it is just two guys going out and punching each other in the face. It is clear that Jones believes the former and takes his fight preparation as seriously as anyone in the game.
Fighters often take fights on short notice, but it's not in their favor nor quite often in their best interest to do so. Word of Henderson's injury spread late last week and had Jones accepted a fight with Chael Sonnen, he would have had only three days to prepare before fight week festivities kicked off.
It is easy to place blame on Jones for refusing to not step up on short notice, but is it fair to ask a guy who's put in an entire training camp focused on one fighter to switch opponents in a week's notice?
Let's not forget there wasn't exactly a throng of people lining up to face Jones. Machida, "Shogun" Rua and others opted not to fight Jones and yet they're not being heavily criticized for their decisions not to fight on short notice.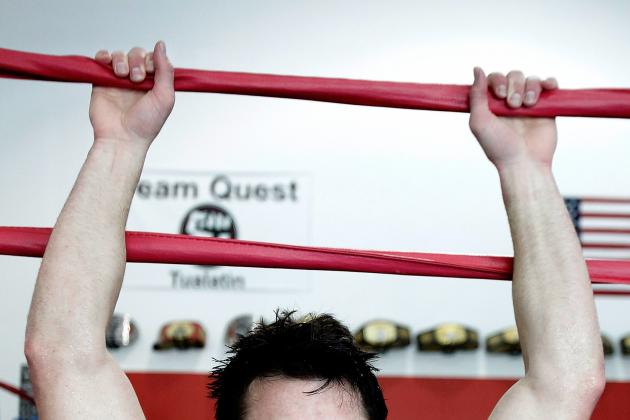 Jonathan Ferrey/Getty Images

Let's play devil's advocate for a moment. A lot of the negative chatter hurled at Jones has come because he refused to fight a smaller guy who was probably not in shape and who should have been an easy win.
In Jones' defense those are exactly the reasons a Chael Sonnen fight was extremely dangerous and made no sense. Sonnen is one month removed from a loss to Anderson Silva, he hasn't fought at 205 in a number of years and while he's a good fighter, he does nothing to elevate Jones' status.
Had Jones taken the fight and beaten Sonnen easily, everyone would hammer him for beating up an out-of-shape smaller fighter. Had Jones struggled to defeat Sonnen, the public would want a rematch and argue that Sonnen had little time to prepare. It would be a PR nightmare for Jones and would keep the Chael Sonnen hype-train steaming along.
Most significantly, if Jones were to lose to Sonnen not only would he lose his title but possibly his place in the sport. The Sonnen fight was a lose-lose situation for the champion and he made the right move not to take it.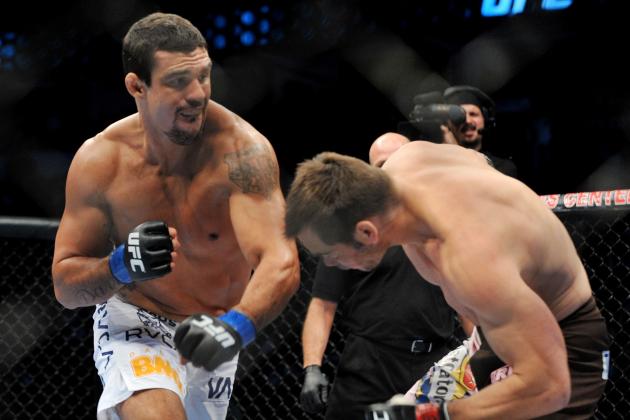 Jon Kopaloff/Getty Images

While the collapse of UFC 151 might leave fans disappointed and furious with Jones, UFC 152 is almost sure to produce an exciting main-event. Few are giving Belfort a chance (odds opened up at 13-1 in favor of Jones) but he brings a slew of problems for Jones to figure out in just three weeks.
While Henderson is no doubt a better wrestler and has sledgehammers for hands, Belfort is younger, better conditioned and cat-like quick. Vitor has some of the fastest hands in MMA and he throws them in combination. Belfort is also extremely gifted on the ground and will not be afraid if Jones takes him down.
People might not be quick to shower Jones with praise for winning this one but a victory over Vitor Belfort would add to an already rich legacy for "Bones" Jones.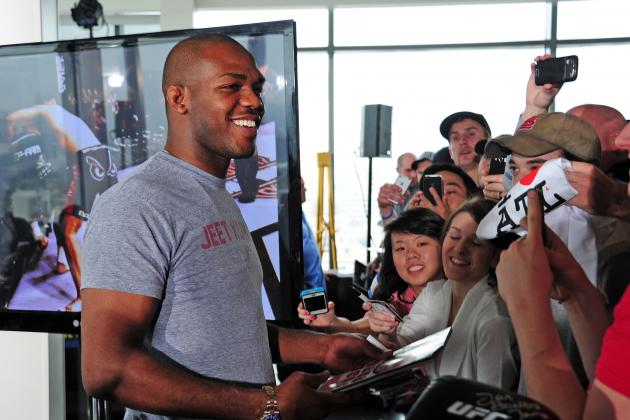 Scott Cunningham/Getty Images

It worked for Muhammad Ali. Mike Tyson didn't do too shabby and Floyd Mayweather is a multi-millionaire because of it. In terms of MMA, Brock Lesnar, the Diaz brothers and even Anderson Silva have done quite well even though they are often hailed with more boos than cheers.
Jon Jones is really no different. In fact, he is in a unique position as one of the sport's biggest stars. While it usually doesn't hurt to have people on your side it also doesn't hurt to have people rooting for you to fail, so long as they are interested in watching you fight.
Jones is uber-talented and should be in a number of high-profile fights in the upcoming years. As long as he keeps winning, people will keep watching and want more of him. There will always be a group who will pray for his downfall no matter what he does.
Jones doesn't need to go all WWE and come up with a cheap gimmick to keep people entertained. He just needs to keep winning, smiling and doing things his way.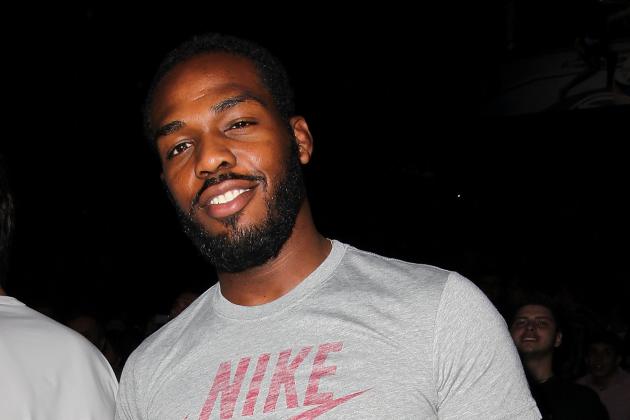 Jeff Bottari/Getty Images

While some might not like the way Jon Jones approaches and conducts business, other fighters might begrudgingly start to appreciate him and the select few fighters who refuse to be bullied by the UFC.
For all the good that Dana White has done for MMA, he and the UFC brass also have a totalitarian grip on the MMA scene and the fighters. Many fighters are cut when they enter into feuds with White and many others are forced into taking fights in order to save their spot on the ever-growing roster.
There is no other real competition on the market and therefore White and the UFC are able to dictate almost everything on the MMA landscape. This is not to minimize the contributions White and the Fertittas have made to the sport. They are its greatest ambassadors and have helped it grow and thrive. At the same time they have also made it harder for many others inside the sport.
There is no fighters union and the fighters' biggest voice comes from their own ranks, with champions like Jones, Silva and past champions like B.J. Penn, Randy Couture and Tito Ortiz, who refused to let Dana White or the UFC dictate the direction their respective careers would go.
Jon Jones might not be popular for some of the decisions he makes, but he just might be right to make them.