Jon Jones, Dan Henderson and the Top 25 Light Heavyweights of All Time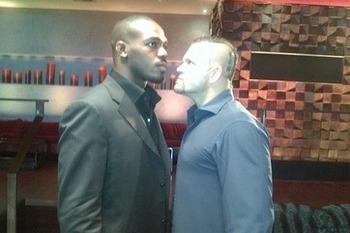 Photo Courtesy of galsguidetomma.com
At one point, the light heavyweight division was the primary division when you thought of MMA. With names like Liddell, Couture, and Ortiz headlining 205 fights throughout the years, it's easy to understand why the division was MMA for many years.
Now, times have changed just a bit.
With the growth of the UFC, every division and the majority of fighters are featured and many divisions have leaped over the light heavyweight division when it comes to how deep the division runs.
Still, the light heavyweights have a storied history and finding the best 25 guys to represent the division is a tough duty.
Nonetheless, looking throughout the years, from the Liddell-era to the Bones-era, we bring you the best light heavyweight fighters of all time.
25. Sokoudjou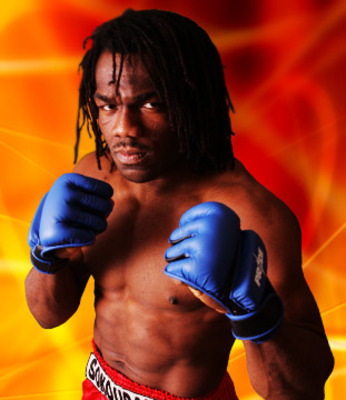 via pridefc.com
Although his UFC career never truly panned out, there is no doubting that Sokoudjou has had a great career at 205.
Sokoudjou has had stints in Pride, WEC, Dream, and the UFC and holds victories over Ricardo Arona and Kazuhiro Nakamura as well as becoming the first man to KO Antonio Rogerio Nogueira in early 2007.
24. Kiyoshi Tamura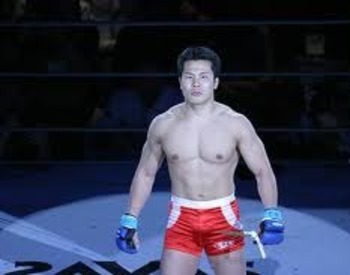 via mmaweekly.com
Tamura struggled with some of the upper-class light heavyweights in the world, but at the same time doesn't get the attention he deserves for being one of the best 205 fighters of all-time.
The Japanese, part-time professional wrestler held his own in mixed martial arts and defeated the likes of Renzo Gracie, Kazushi Sakuraba, and Pat Miletich.
He also fought some of the greats like Renato Sobral, Lil Nog, and Wanderlei Silva during his time with Rings and Pride.
23. Paulo Filho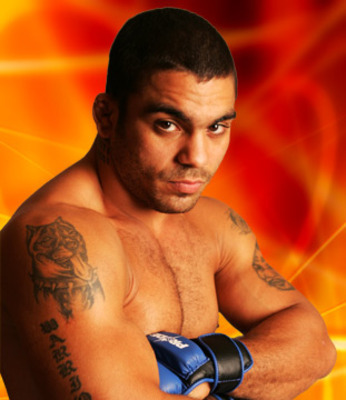 via pridefc.com
Paulo Filho made his career mostly at middleweight, but he also made many successful trips to the light heavyweight division.
The former WEC Middleweight Champion had many big wins during his time with both Pride and the WEC and he started off his career winning 16 straight fights.
22. Vladimir Matyushenko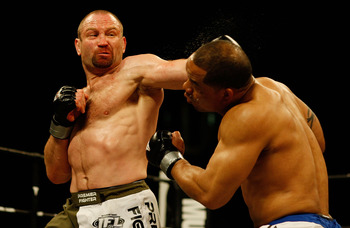 Nick Laham/Getty Images
Here recently, you may consider Matyushenko more of a mid-tier light heavyweight, but he's been around for years and at one point time, faced Tito Ortiz for the UFC Light Heavyweight Championship.
"The Janitor" has knocked off top competitors such as Tim Boetsch, Pedro Rizzo, and Antonio Rogerio Nogueira.
21. Kazushi Sakuraba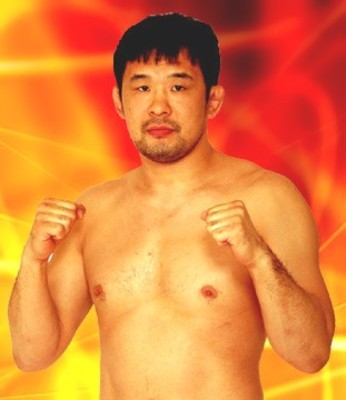 via fighters.com
The so-called, "Gracie Killer" is one of the best known MMA fighters of all-time, but it may be surprising to learn he fought mostly at the 205 division.
Besides his notable wins over the Gracie family, Sakuraba has also defeated Vitor Belfort, Kevin Randleman, Ken Shamrock, and "Rampage" Jackson.
20. Gegard Mousasi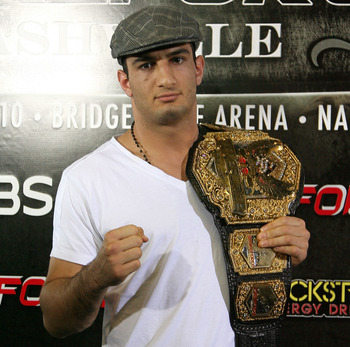 Valerie Macon/Getty Images
Mousasi is still just a young lion at only 27 years old, but has accomplished a lot in his MMA career.
Mousasi has won numerous titles with Dream and Strikeforce including the Dream Middleweight and Light Heavyweight and the Strikeforce Light Heavyweight Championship.
Notable wins for Mousasi include Hector Lombard, Ronaldo Souza, Mark Hunt, and Renato Sobral.
19. Jeremy Horn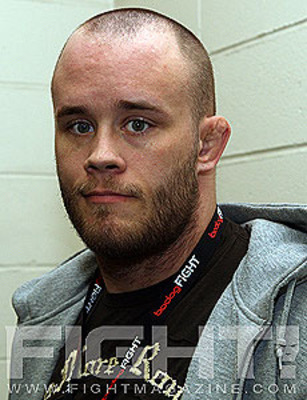 via fightmagazine.com
115 total fights in his very active career, Jeremy Horn has seemingly fought everyone.
Horn has defeated Chuck Liddell, Forrest Griffin, and three total victories over Chael Sonnen and Horn has also stepped inside the cage against Randy Couture and Anderson Silva.
18. Renato Sobral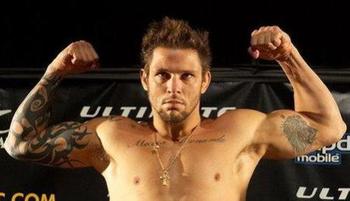 via mmaontop.com
"Babalu" may not like to release his chokes when his opponent taps, but he is still one of the most accomplished light heavyweights in MMA history.
Likely, Sobral's greatest accomplishment was when he defeated opponents Trevor Prangley, Mauricio Rua, and Jeremy Horn on one night in 2003.
Sobral also had big wins against Robbie Lawler in Strikeforce and Chael Sonnen in the UFC.
17. Bas Rutten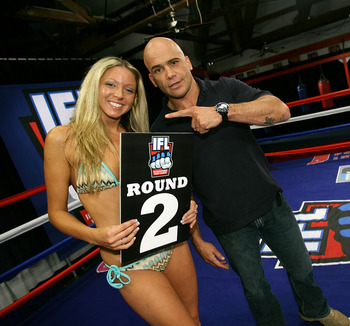 Michael Buckner/Getty Images
To many, this may be a little low for a legend like Bas, but Rutten made a career at fighting mostly at open-weight.
Nonetheless, Rutten still had a great career at light heavyweight and picked up notable wins against Frank Shamrock, Kevin Randleman, and Guy Mezger.
16. Rich Franklin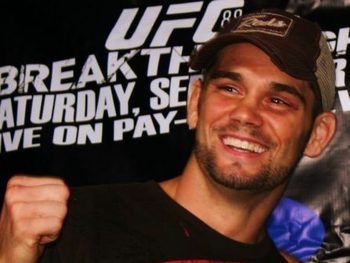 via fighters.com
Rich Franklin will go down in history as one of the most successful fighters in UFC history at middleweight, but his career at light heavyweight has been a pretty great one as well.
Franklin, the former UFC Middleweight Champion, has defeated top 205 guys such as Ken Shamrock, Wanderlei Silva, and retired former champ Chuck Liddell.
15. Antonio Rogerio Nogueira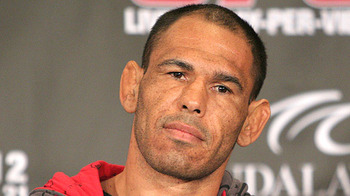 via mmaweekly.com
Lil Nog may not be as decorated as his older brother, but Antonio Rogerio Nogueira will still go down in history as one of the best light heavyweights in MMA history.
Nogueira has defeated some of the divisions best like Alistair Overeem, Tito Ortiz, and Dan Henderson.
Nogueira will always be remembered for participating in one of the greatest Pride fights of all time against Mauricio "Shogun" Rua in 2005.
14. Vitor Belfort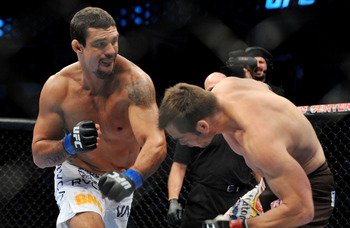 Jon Kopaloff/Getty Images
Belfort made his UFC debut at just 19 years old and made his presence felt early. In his light heavyweight debut, he knocked off Wanderlei Silva. Debuts don't get much better than that.
Belfort had many great wins at light heavyweight including victories over Marvin Eastman, Rich Franklin, and winning the UFC Light Heavyweight Championship against Randy Couture.
He'll have a chance to make a significant jump in the all-time rankings if he can defeat Jon Jones for the title once again in September.
13. Ricardo Arona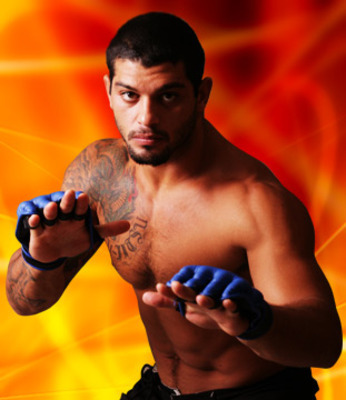 pridefc.com
To many, Ricardo Arona may just be known as the man Rampage Jackson nearly slammed through the Pride ring, but Arona held his own as a fighter and was always known as a top-tier light heavyweight.
Some of Arona's biggest wins came against Guy Mezger, Alistair Overeem, Wanderlei Silva, and Dan Henderson all during his time with Pride.
12. Frank Shamrock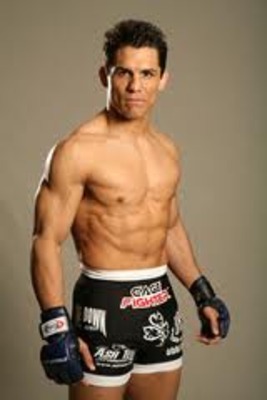 via mmapunk.com
Frank Shamrock was the first Light Heavyweight Champion in UFC history and defended the championship four times in one of the most impressive runs any Light Heavyweight Champion has had yet.
Shamrock defeated top guys Bas Rutten, Jeremy Horn, and Tito Ortiz and one can't help but wonder one of the greatest questions in UFC history: what else Shamrock would've achieved if he would have remained champion instead of vacating the title?
11. Randy Couture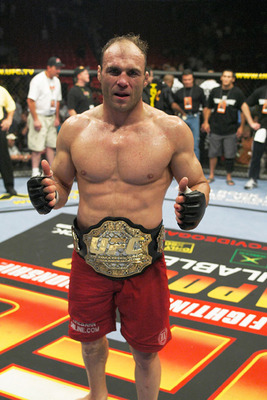 via brucewillismovies.net
Couture bounced around between light heavyweight and heavyweight during his UFC career, but nonetheless, had one of the most successful MMA careers of all time.
Couture is the only two-time UFC Light Heavyweight Champion in history as well as the first fighter to hold two championships in two weight classes.
Couture is likely one of the top five fighters ever, but he isn't quite a top-five light heavyweight.
10. Forrest Griffin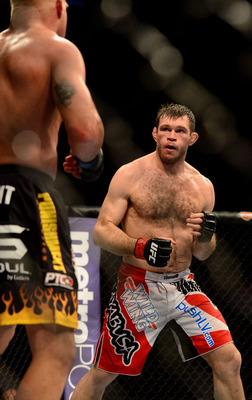 Mark J. Rebilas-US PRESSWIRE
The original Ultimate Fighter has had a roller coaster of a career at light heavyweight.
Likely best known for his war with Stephan Bonnar, Griffin is also a former UFC Light Heavyweight Champion.
He's defeated some of the division's best like Rich Franklin, Rampage Jackson, Mauricio Rua, and Griffin, and retired Hall of Fame fighter Tito Ortiz.
9. Rashad Evans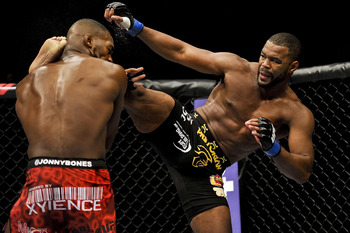 Paul Abell-US PRESSWIRE
The light heavyweight division has been inconsistent to say the least, but "Suga" Rashad Evans has been as consistent as they come at 205.
The former Light Heavyweight Champion has defeated the likes of Rampage Jackson, Forrest Griffin, Chuck Liddell, and Tito Ortiz.
8. Lyoto Machida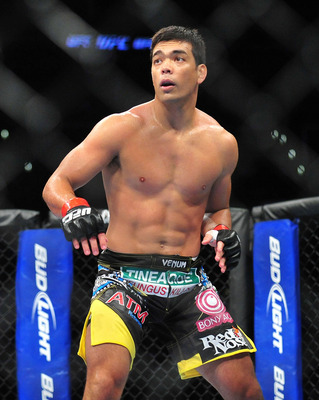 Gary A. Vasquez-US PRESSWIRE
Lyoto Machida may have brought karate back to MMA, but he also brought us a new top guy at 205.
For a while, it seemed as if we were entering the Machida-era, but his title reign was short-lived as he would lose the title after a year.
Machida has defeated many top guys including Tito Ortiz, Randy Couture, Rashad Evans, and Mauricio Rua.
7. Dan Henderson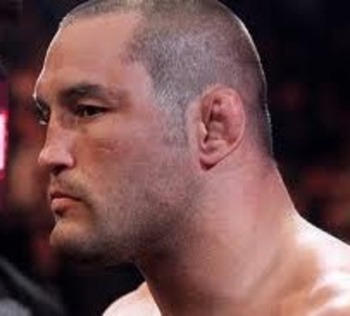 via mmaweekly.com
Possibly the most decorated fighter in Pride history as he held both the Pride Middleweight and Welterweight Championship at the same time before coming to the UFC.
Henderson also held the Strikeforce Light Heavyweight Championship in his short time with the organization.
Henderson has defeated marquee guys such as Vitor Belfort, Wanderlei Silva, Rich Franklin, Fedor Emelianenko, and Mauricio Rua.
6. Quinton "Rampage" Jackson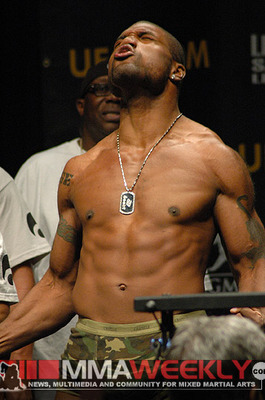 via mmaweekly.com
Many of the top fighters from Pride were never able to regain their success with the UFC, but Rampage Jackson is an exception.
Jackson was a Pride Grand Prix runner-up and holds some of the most vicious knockouts in Pride history. Then, with the UFC, Jackson worked his way to the top of the ladder and defeated Chuck Liddell to become UFC Light Heavyweight Champion.
Other big wins for Jackson include names like Kevin Randleman, Wanderlei Silva, Dan Henderson, and Lyoto Machida.
5. Mauricio "Shogun" Rua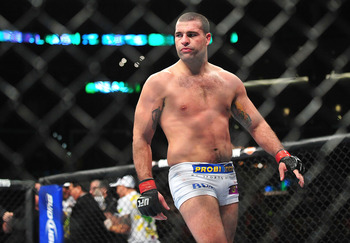 Gary A. Vasquez-US PRESSWIRE
One of the rare few to hold both championships in Pride and the UFC, Shogun Rua is one of the most decorated fighters in history.
Shogun has defeated notable opponents such as Alistair Overeem, Rampage Jackson, Forrest Griffin, and Lyoto Machida.
4. Jon Jones
Paul Abell-US PRESSWIRE
Jon Jones was supposes to be the future of the light heavyweight division, but he decided to fast forward and today, at only 25 years old, is the current UFC Light Heavyweight Champion.
Jones' only career loss was a disqualification loss to Matt Hamill, but inside the Octagon, Jones has made it look like a cakewalk.
Marquee wins for Jones include victories over Shogun Rua, Lyoto Machida, Rampage Jackson, and Rashad Evans.
While many have recently questioned his character outside the cage, Jones has proved time and time again that he is here to stay and could one day find himself at the top of this list.
3. Tito Ortiz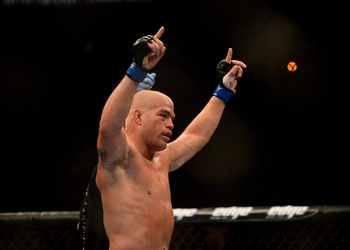 Mark J. Rebilas-US PRESSWIRE
Few will argue that Tito Ortiz is the greatest light heavyweight of all-time, but even less will argue that Ortiz wasn't one of the greatest UFC Champions off all-time.
While Jones is currently gunning for him, Ortiz—to this day—holds the record for most light heavyweight title defenses with five and holds a grand total of 15 wins in the division.
Notable wins for Ortiz include Ken Shamrock, Ryan Bader, Forrest Griffin, and Vitor Belfort.
2. Chuck Liddell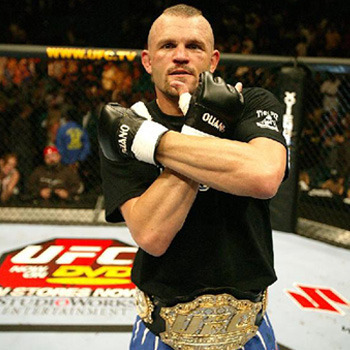 via inquisitr.com
While many fighters have dominated their division during their reign as champion such as Silva, St-Pierre, and now, Jon Jones, few have done so with the entire sport basically on your back like Chuck Liddell.
If this was ranking the best light heavyweights in UFC history, there is no doubt that Liddell would be number one. Although it was the names listed above like Silva and St-Pierre that have helped bring the UFC to the top, it was Chuck Liddell that put the UFC...well, anywhere.
Liddell defeated Wanderlei Silva, Tito Ortiz, Randy Couture, Vitor Belfort and Alistair Overeem during his storied career with stints in both the UFC as well as Pride.
With ten knockouts in the division, two separate seven-fight winning streaks, and the record for most wins in the UFC light heavyweight division, there is no doubt why Chuck Liddell is a UFC Hall of Famer.
1. Wanderlei Silva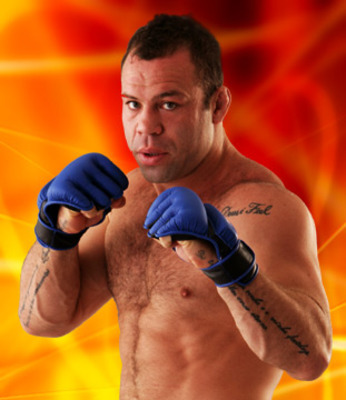 via pridefc.com
Although one and two are really a toss-up, the edge in my book goes to Wanderlei Silva.
Silva struck fear into opponents just by looking at them, and then during the fight would display his vicious, unique style that fans grew to love.
Wanderlei Silva competed in likely the toughest light heavyweight division in history in Pride and reigned supreme. He finished his Pride career with 22 total wins, 15 knockouts, 18 consecutive wins, and four title defenses, all Pride records.
Notable names of his victims include Ricardo Arona, Michael Bisping, Dan Henderson, Kazushi Sakuraba, and Rampage Jackson.
Every person has different views on each division, but I see Wanderlei Silva being the best light heavyweight in MMA history...for now, at least.
What's your take? Leave your choice for No. 1 or any other changes to the rankings below in the comments.
Keep Reading