Texas A&M Football: 2012 Season Preview for the Aggies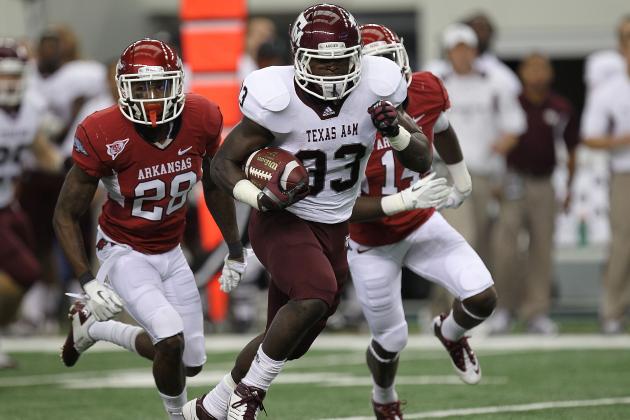 Ronald Martinez/Getty Images

The college football season is finally upon us! It is game week. For Aggie fans it marks a season of change unlike any the school has experienced in its history.
The Aggies left the Big 12 behind and joined the Southeastern Conference in a move to increase their national appeal in athletics and academics. After a disappointing 2011 that saw the Aggies limp to a 7-6 record, most pundits are predicting a long year for Aggie fans in the SEC.
The Aggies will have to adjust to a new conference, with a new coach leading them program and a new quarterback under center.
It was a season of change in every sense of the word. How the Aggies adjust to that change will define whether their inaugural season in the league of champions is a success for failure.
This is an in-depth breakdown of the 2012 Texas A&M football team.
Begin Slideshow

»
"Change" was the operative word of the offseason. The change really began before the 2011 season ended. After crafting a .500 record his four years in Aggieland, Mike Sherman was fired as the head coach of the Texas A&M Football team.
Kevin Sumlin was hired away from Houston to be the head coach for the Aggies. Sumlin served as an offensive coordinator under R.C. Slocum at A&M, and showed great promise during his two years in College Station.
Sumlin completely overhauled the coaching staff bringing Kliff Kingsbury with him to coach the offense, and hiring Mark Snyder away from South Florida to be the Aggies' defensive coordinator.
Kingsbury will implement his version of the spread offense that led the nation in total offense in 2011 at Houston. Snyder is going to switch the Ags from a 3-4 defense to a very similar 4-3 "under" scheme.
The Aggies lost three vital components of the 2011 team to graduation when Ryan Tannehill, Jeff Fuller and Cyrus Gray used up their eligibility. Tannehill was selected by the Miami Dolphins with the eighth overall pick of the NFL Draft.
Gray was selected by the Kansas City Chiefs in the sixth round, and Fuller signed with Miami as an undrafted free agent.
Defensive linemen Tony Jerod-Eddie and Eddie Brown both moved onto the NFL also.
Sumlin brought a new attitude to Aggieland. He built a staff of assistants that contained five former recruiting coordinators and quickly went about adding more talent to the program.
Although he was hired in December, Sumlin was able to pull off a couple of major recruiting coups by flipping Oklahoma commit De'Vante Harris and Texas commit Thomas Johnson to the Aggies.
Aggies have embraced the changes brought on by a new coaching staff and new conference.
Kingsbury is the Aggies new offensive coordinator and will run the spread offense at A&M. The last three quarterbacks to take a snap for the Aggies are currently on NFL rosters.
Redshirt freshman Johnny Manziel look to add his name to that legacy starting in 2012. Manziel put up video game numbers in high school and was a Parade All-American. His 4.5 speed should make him dual threat against SEC defenses.
The strength of the offense i the offensive line where five starters return. Luke Joeckel at left tackle and Jake Matthews at right tackle give the Ags one of the best tackle combinations in the country. Both should end up hearing their name called in the first round of the NFL draft.
On the interior Cedric Ogbuehi returns at right guard while Jarvis Harrison will return at left guard. Harrison started at left guard after Brian Thomas was suspended from the team. Patrick Lewis comes back to start at center for the fourth year in a row.
Michael LaMothe and Nehemiah Hicks will give Sumlin options at the tight end position.
At running back the Aggies have one of the best backfields in the country. Christine Michael is coming off ACL surgery and Ben Malena returns after starting the last two games of the season.
Malena responded extremely well to Larry Jackson's strength program and appeared to have added a step during the spring practices.
Uber-recruit Trey Williams enters Aggieland as a freshman and will see immediate playing time on the kickoff return squad. Williams rushed for over 3,800 yards as a senior in high school and led his team to the state title.
If he stays healthy, Williams should easily account for 1,000 all-purpose yards as a freshman.
Ryan Swope returns at slot receiver after turning in the single greatest receiving season in A&M history. Swope caught 89 passes for 1,207 yards and 11 touchdowns. The reception and yardage totals were school records.
Redshirt freshman Mike Evans has ascended to the top of the depth chart to take over for the departed Fuller. Evans was a top basketball player in high school who only played football as a senior. At 6'5" tall he is a matchup nightmare for defensive backs in the red zone.
Uzoma Nwachukwu will search for consistency as a senior. He has ideal NFL size at 6' and 194 lbs but has struggled to consistently catch the ball.
Kenric McNeal is listed as the starter at the other slot position. He is dynamic with the ball in his hands but has struggled with injuries throughout his career.
Expect to see true freshmen Thomas Johnson and Sabian Holmes see extensive playing time at wide receiver as Sumlin tries to get more speed on the field. Derel Walker had a very promising Fall after some inconsistency in the spring coming out of junior college.
Look for the Aggies to take whatever the defense gives them on offense. Against teams like Louisiana Tech and SMU fans should expect more of an emphasis on the running game.
Against the top defenses like LSU and Alabama fans should expect to see Manziel throw 40 to 50 times per game.
The Aggies are switching from the 3-4 defense to Mark Snyder's 4-3 "under" scheme. The Aggies will be multiple on defense and will run from 3-4 and 33-stack formations.
The move to the 4-3 has helped exacerbate depth issues on the defensive interior. A&M is going to be forced to play true freshmen at defensive tackle this season which is not a recipe for success in the SEC.
In the latest depth chart the Ags have Spencer Nealy and Kirby Ennis starting on the interior. Ennis is the starter at nose tackle while Nealy will start at weak side defensive tackle. Jonathan Mathis returns after a knee injury and should see significant time at both DT and NT.
Damontre Moore was second on the team with 8.5 sacks in 2011 and moves down to defensive end from outside linebacker. He should be one of the premier rush ends in the conference.
Gavin Stansbury will start at the strong side end spot. Stansbury played both end and nose guard in 2011 and had 15 tackles with 3.5 tackles for loss. Backing him up will be true freshman Julien Obioha who impressed the coaches to allow Nealy to move inside.
Tyrone Taylor will back up Moore at defensive end. He and other true freshmen Polo Mankainiu and Alonzo Williams will provide depth in 2012.
At linebacker the Ags return three starters from 2011. Sean Porter is a preseason All-American candidate at outside linebacker. Porter led the Aggies with sacks in 2011 with 9.5 to go along with 79 total tackles and 17 tackles for loss.
Jonathan Stewart will start at middle linebacker after leading the Ags with 98 tackles in 2011. The senior from Shreveport will give A&M a solid run stopper in the middle in the SEC.
Junior Steven Jenkins came on towards the end of the 2011 season and will start at the weak side OLB spot for A&M. Jenkins will be suspended for the first game of the 2012 season and will be replaced by sophomore Donnie Baggs.
True freshman Michael Richardson will back up Porter. Justin Bass is running second string at middle linebacker behind Stewart.
Overall the linebackers should be the strength of the Aggies' defense in 2012.
The most noticeable difference on the A&M defense in 2012 should be in the secondary. New secondary coach Marcel Yates has had an immediate impact. The coverage has been much tighter in practice since Yates' arrival.
Steven Campbell is the starter at strong safety. If he can stay healthy then he will be one of the top safeties in the conference. Senior Steven Terrell gets the start at the other safety spot. He came on late in the 2011 campaign.
At corner the Ags will start true freshman De'Vante Harris and sophomore Deshazor Everett. Harris impressed the coaches enough during Fall practices that he jumped ahead of multiple players with more experience.
Do not be surprised to see the coaches continue to shuffle the defensive backs around as the season goes on to try to find the best combination.
Tremaine Jacobs and Dustin Harris are also in the mix at the corner spots. Jacobs was an early enrollee from junior college. Harris has elite cover skills, but struggles immensely with consistency from play to play.
In 2011 the Aggie defense led the nation with 51 sacks. They also had one of the worst pass defenses in the nation and struggled to close out games in the second half. Expect the sack total to drop in 2012 but the defensive to be more opportunistic and create more turnovers.
With the scarcity of elite passing teams in the SEC. the Aggies' ranking against the pass should improve. The issue is on the defensive line where the depth concerns may contribute to A&M being overpowered at the point of attack.
To be successful in the SEC you have to be able to stop the run. The reality of the situation is that the Aggies do not have the manpower to do that on a consistent basis in 2012.
The Ags suffered a blow to their special teams when Lou Groza Award winner Randy Bullock graduated and was drafted by the Houston Texans.
Redshirt freshman Taylor Bertolet will try to replace Bullock as the Aggies' placekicker in 2012. Bertolet was high recruited coming out of high school but a leg injury held him back in 2011 and caused him to redshirt.
Ryan Epperson will again get the start at punter. He struggled with consistency in 2012 but won a heated battle with Drew Kaser for the starting job.
At punt returner Dustin Harris gets the nod. He was the top returner in the country in 2011 averaging over 18 yards per return. Harris can be a game changer on special teams but needs to consistently catch every punt.
Trey Williams will see his first action as an Aggie as a kick returner. He is dynamic with the ball in his hands. Williams is a threat to score every time he touches the ball. He should help the Ags immensely in the field position battle.
With the Aggies issues on defense, they are going to need to be excellent in special teams in order to win games. Aggie fans should expect to see an improvement in their return and coverage teams under the tutelage of special teams coach Brian Polian.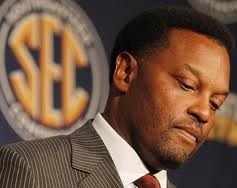 Photo by Tusconcitizen.com
Texas A&M has an entirely new coaching staff. Sumlin takes over as head coach after a successful four year run at Houston. Sumlin was 35-17 at UH and led the Cougars to three bowl games in four years.
During Sumlin's coaching career he has never had poor quarterback play. In 2010 when Sumlin was forced to start his fourth string quarterback at Houston, David Piland averaged 350 yards passing per game.
Kingsbury is the offensive coordinator for the Aggies. He ran the offense at Houston for the past two years. It will be his job to put Manziel in a position to succeed all season long.
Snyder is the defensive coordinator. He comes to A&M after a two year stint at South Florida. Snyder was the defensive coordinator for Ohio State when the Buckeyes won the 2002 national championship. He has been on the coaching staff on four teams that won national titles.
Yates coaches the secondary for the Aggies. His group showed the biggest improvement out of any position of the team during the spring game. The Ags secondary struggled in 2011 but looks to be in good hands with Yates.
B.J. Anderson is the offensive line coach. He probably has the easiest job on the team right now as gets to coach five future NFL players.
David Beaty is the wide receivers coach and one of the top recruiters on the staff. He has been a major part of the Aggies assembling a top 10 recruiting class for 2013.
Clarence McKinney is the running backs coach. McKinney was a high school coach in Houston and still has a myriad of recruiting contact in that area.
Polian is the special teams coordinator and the tight ends coach. Polian's job will be to ensure that we consistently make game changing plays on special teams.
Terry Price is the defensive line coach. He probably has the toughest job of any of the coaches right now because he has to figure out a way to get the Aggie defensive line ready for the SEC running games, without any depth to speak of. Price spent the last 16 years coaching in the SEC.
Matt Wallerstedt is the linebacker coach. He is responsible for helping Porter transition from the OLB spot in the 3-4 where he often rushed the passer, to his responsibilities in the 4-3 where he will be playing off the line of scrimmage.
Jackson is the strength and conditioning coach. He is responsible for getting the players physically and mentally prepared to compete in the best collegiate football conference in the world.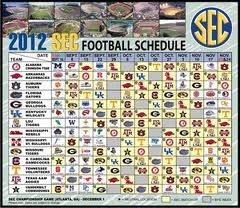 Photo by ebay.com
The Aggies have a brutal schedule in their inaugural season in the SEC. A&M will face nine bowl teams in 2012. When you play in the West division of the SEC, you are going to have one of the toughest schedules in the nation every year.
A&M opens the season on August 30 on the road in Shreveport against Louisiana Tech who went 8-5 in 2011.
The Ags return home to Kyle Field on September 8 for their first ever SEC game against Florida in the 2012 home opener. It is one of the most anticipated games in A&M history.
On September 15 the Ags travel to Dallas to take on SMU. The Ponies also went 8-5 in 2011.
The Ags return to Kyle on September 22 to take on South Carolina State.
On September 29 Arkansas will invade Kyle Field. A&M played Arkansas close in 2011 but the Razorbacks were missing Knile Davis during that game.
The first SEC road game for A&M is on October 6 when they travel to Oxford to take on the Ole Miss Rebels. The Rebels have their own first year head coach who is a spread aficionado in Hugh Freeze.
LSU travels to Aggieland on October 20 as the Aggies and Tigers play each other in the regular season for the first time since 1995.
An October 27 road trip to Auburn begins a three week road campaign for the Aggies. Auburn is coached by Gene Chizik who has not beaten A&M in his last four attempts.
On November 3 the Aggies travel to Starkville,MS to take on Mississippi State. The Bulldogs are looking for their third consecutive bowl trip under Dan Mullen.
The Ags travel to Alabama on November 10 to take on the defending national champion Alabama Crimson Tide.
A&M returns home on November 17 to play Sam Houston State at Kyle Field. Per the norm in the SEC, the Ags can expect to have a non-conference game late in the season every year from now on.
On November 24 A&M gets a chance to beat Missouri at home. It will be the third season in a row that Missouri has been forced to travel to Kyle Field to play A&M. Aggie fans will see if the third time is truly the charm.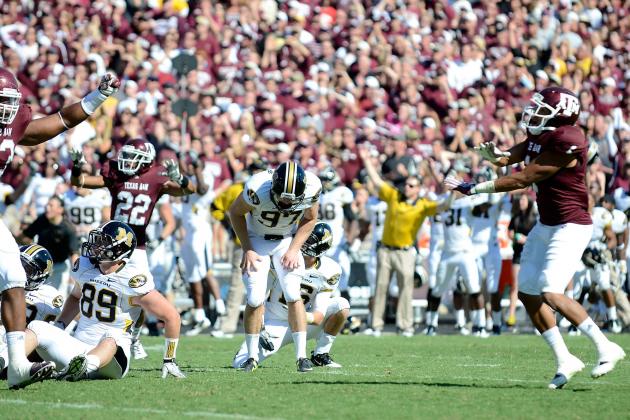 Sarah Glenn/Getty Images

Texas A&M will beat Missouri in 2012. The Aggies had a better team that Missouri in 2011 and had the game in hand but their inability to close a game reared its ugly head and they let Mizzou take it away from them.
By the end of the 2012 season Mizzou will be licking their wounds from their inaugural campaign in the SEC. Missouri has undersized running backs and they are not currently built for success in this conference.
It will be a minor miracle if Missouri comes into Kyle Field with a healthy James Franklin and their first string running back.
By the end of the season the players will have mastered the offensive and defensive systems that they are running. With such a young team A&M should improve as the season wears on.
Expect A&M to let it all hang out against the Tigers and come away with a convincing victory.
The Aggies home opener against Florida is a tossup game. It is hard to predict how A&M will perform in their first SEC game ever.
Will the team come out too emotionally charged up and try to do too much? Will they be prepared for the speed of the Gators defense?
Florida had a terrible offense in 2011 and lost their starting quarterback and their top two running backs. They should struggle to score points in 2012 too as they adjust to Brent Peace's new system.
UF returns a great defense but will be missing their top defensive player in Ron Powell when they play A&M. A big question is whether the A&M offensive line will be able to control the Florida defensive line and allow the Aggies to establish a running game.
If A&M can run the ball effectively then they should be able to put up 20 to 24 points which should be enough to outscore the Gators' offense.
On the other hand, a nervous A&M team could turn the ball over allowing an opportunistic UF defense to score points and put the game away early.
It is a tossup game on. On paper the Ags should win the game but the game is not played on paper.
Everyone knows that the Ags will be huge underdogs against Alabama and LSU. There really is no reason to address those games as possible losses. However, the game at Auburn looks like a close game but one that the Aggies could lose.
Auburn is coming off an 8-5 season in which a very young team struggled to adjust to the loss of Cam Newton from the season before. With Gus Malzahn calling the plays Auburn was able to outscore most teams and cover up for their poor defense.
Now Malzahn is the head coach at Arkansas State, star running back Michael Dyer has been kicked off the team and the Tigers have a new defensive coordinator.
Malzahn is a brilliant offensive strategist who will spread a defense apart and pick at it until he finds a weakness, then pound that weakness into oblivion with his running game. Malzahn and Dyer covered up some issues at the quarterback position for the Tigers.
With both gone, Auburn fans are going to have to hope that Kiehl Frazier can step up his game. Malzahn is not going to be there anymore to provide his magic.
It seems likely that Auburn could struggle on offense in 2012 while seeing some improvement on their defense. Even if they had not brought in Brian Van Gorder from the Atlanta Falcons, improvement should have been expected just because they will be a year older.
Right now Auburn looks like a middle of the pack SEC team which is about where A&M is. It should make for a close game.
You have to give the edge to Auburn at home in this game but right now it looks like two pretty even teams.
It is tough to predict an MVP for the 2012 Aggie team since there have been so many changes during the offseason.
The easiest selection would be Luke Joeckel. He is predicted by most to be an All-American at left tackle and it is a pretty safe assumption that he will have success protecting Johnny Manziel's blind side in the SEC.
Christine Michael should be leaned on a lot with a young quarterback under center. If he was given 30 carries per game he is the type of back who could put up a 1,500 yard rushing season.
The offensive MVP for A&M in 2012 will be Ryan Swope. He is a great wide receiver who should excel even more in this spread offense. It would not be out of the question to see Swope catch 100 passes in this offense in 2012.
He should have an All-Conference year and threaten to lead the conference in every receiving category.
The 2012 defensive MVP is going to be Sean Porter. He is one of the most underrated and under appreciated players on the A&M squad.
Porter has been a disruptive player since he set football on the field as a true freshman. He is a professional who is constantly working at getting better at his craft.
Porter has been named a team captain for the 2012 season and will be a leader of the defense.
Fans should expect Porter's sacks numbers to drop in 2012 as he will likely not be blitzing as much. His passes defensed and tackles stats will likely improve as he will be more active in pass defense.
Porter has increased his weight to 230 lbs and is still running a legitimate 4.5 in the 40. He has the size and speed to dominate in the SEC and should be an impact player in 2012.
Trey Williams will be the newcomer of the year for the A&M team and should receive some conference and national recognition for his play as a freshman.
A&M will start two true freshmen in Trey Williams and De'Vante Harris in 2012 and there are eight total true freshmen in the two-deep. Williams will have a great impact than Harris because he also participates in the return game.
Williams should be an impact player as a running back and a kick returner. Do not be surprised to see him return at least one kickoff for a touchdown in 2012.
Williams should average over 100 all-purpose yards per game in 2012. If he could learn to block better, he would be a threat to start at running back right now. Williams already runs the ball and catches the ball well.
He should excel in the spread offense where he should find plenty of space to show off his 4.3 speed.
The best NFL prospect on the A&M squad right now is Luke Joeckel. He leads a position that is fully of NFL prospects. Joeckel, Matthews and Ogbuehi should all be very high round draft picks.
Some mock drafts are already predicting that Joeckel will leave school early and be a first round pick in the 2013 draft.
Joeckel has excellent feet and quickness for a man his size. As a left tackle Joeckel protects the blind side of the quarterback and there is a very limited amount of elite left tackles in the world.
When Joeckel leaves A&M he will likely be a top 10 draft pick who will have a long career in the NFL.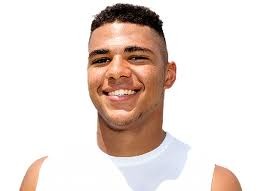 Photo by espn.com
Here are the top five people you should be following on twitter if you are a Texas A&M fan:
@Coachsumlin The official twitter of Aggie head coach Kevin Sumlin. Those who follow Sumlin know that a tweet of "yessir" means great news. Typically that A&M has received a new recruiting commit.
@therealjonlee Jon Lee is the editor of aggieathletics.com which is the official website for Texas A&M athletics. If you want any kind of info on the goings on in Aggieland, Jon Lee's tweets will tell you.
@billyliucii Billy Liucci is part owner of TexAgs.com. He has been covering the Aggies for around 14 years. Liucci has amazing contacts inside the program and can offer insight on any topic related to A&M. He is the source for information on A&M and the feelings of Aggie fans.
@That_DavisGuy Aggie fourth string quarterback Matt Davis is a prolific tweeter. He tweets about life, love and football to the wee hours of the morning.
@cuppycup Aggie fan who is an internet legend. He often posts animated gifs which have drawn rave reviews from Aggies and rival fans alike.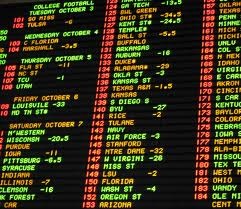 Picture by blogvegas.com
Depending on which site you visit, Texas A&M is favored to beat Louisiana Tech in the season opener by 5.5 to 6 points with an over/under of 60 to 63.
The Aggies are a 2.5 point underdog to Arkansas in the game at Kyle Field. The Aggies are also favored to beat Missouri by four.
A&M is favored to beat Ole Miss by four, and lose to LSU, Auburn, Mississippi State and Auburn.
The over/under for the Aggies in 2012 is seven wins.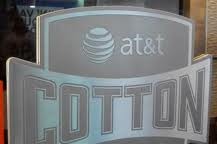 Photo by parkcitiespeople.com
In 2012 Texas A&M and Texas will not play each other in the regular season for the first time in over 100 years. Expect that to be rectified during bowl season in the Cotton Bowl.
Jerry Jones will do everything in his power to line up A&M versus Texas in his stadium. It would be a financial and ratings windfall for the Cotton Bowl. Tickets would sell out quickly and a lot of people would tune in to see the rivalry played out in a bowl setting.
With their quarterback issues, Texas is not going to win a weakened Big 12 in 2012. A&M will struggle in the SEC but will be a solid team.
Expect the Cotton Bowl to do everything in their power to pair these two teams together at their first opportunity.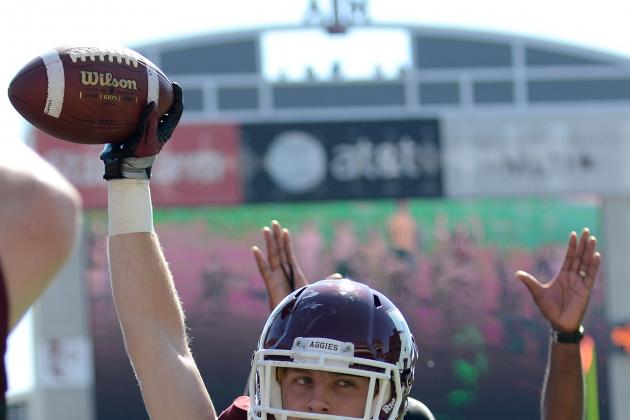 Sarah Glenn/Getty Images

The Aggies will go 8-4 in their inaugural season in the SEC surprising many national and local pundits along the way. Many are underestimating the Aggies offense. It will not always be pretty but A&M will find a way to win games in 2012.
The Aggies will win all of their non-conference games although Louisiana Tech and SMU will prove to be formidable opponents.
Texas A&M will beat Florida because the Aggies will limit turnovers and UF will not have enough offense to outscore A&M without help.
The Ags will lose at home to Arkansas because Knile Davis combined with Tyler Wilson will be too much for the Aggie defense.
A&M will beat Ole Miss in Oxford in a high scoring game as Hugh Freeze improves the quality of play at Mississippi.
LSU will beat A&M at Kyle Field. Even without the "Honey Badger" LSU still has the best team in the country on paper. They have too much depth for the Ags to compete with right now.
Auburn will win their home game against A&M. It might be a different story if the game was played at Kyle but the home field advantage will be too much for the Aggies to overcome.
A&M will beat Mississippi State in Starkville because the MSU offense will not be able to keep up with the Aggie offense.
Alabama will beat A&M in Tuscaloosa. Similar to the LSU game, A&M just cannot match up to the depth and talent of the elite SEC programs right now. Nothing to be ashamed about since no one else in the country can either.
The Aggies will beat Missouri at Kyle Field. Expect A&M to take out a couple of years of frustration on a banged up Mizzou team in the last game of the season.