2009 Cleveland Indians Player Requests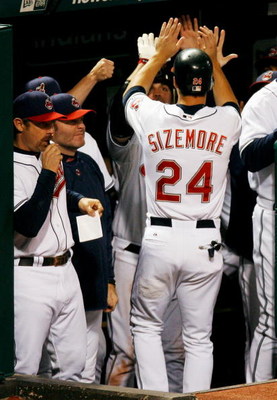 I'm sure most baseball players are fantastic human beings. But when it comes to playing the sport, most of us demand beyond excellence in performance. I, on the other hand, just demand one little thing from each of my team's players. These are those things.Caution, I never said I wouldn't demand beyond excellence, in fact, I may demand you to exceed that. You've been warned.
Ben Francisco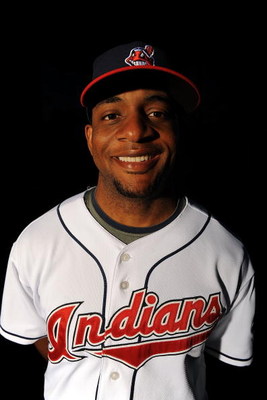 Benny, all you need to do is anger a lot of people. For you to do that is to play out of your mind. How will this anger many people? Simple, it keeps super-'spect Matt LaPorta in Triple-A longer than those people want. You make people angry, you are doing your job.
Rafael Perez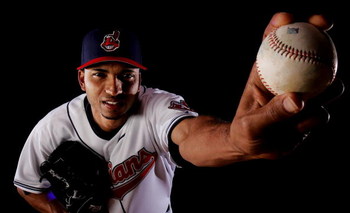 From the man they call Raffy-Left, I'd like you to find a cure for cancer, because I'm convinced you can make impossible things happen.
Jensen Lewis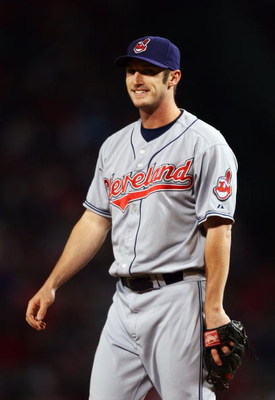 Don't pull that "dip in velocity" crap again. It doesn't benefit you or me.
Jamey Carroll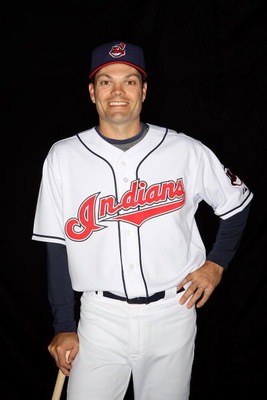 I'd ask you to hit ten home runs this year, but I realized that is impossible and I already asked Rafael Perez to cure cancer.
Asdrubal Cabrera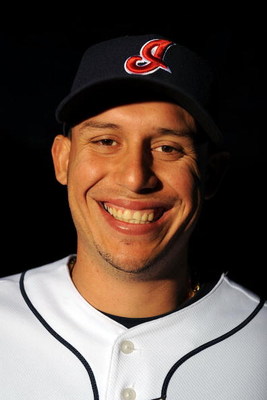 I'd like a Gold Glove. I know it's out of your control when it comes to awarding them, but if you happen to not be awarded one, I'd suggest stealing one. You'd probably deserve it anyway.
Aaron Laffey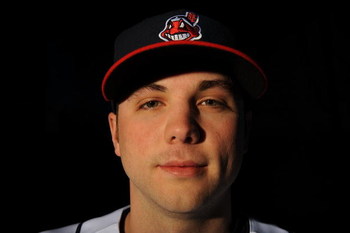 Make sure I have hair by the end of 2009. You can do that by winning a rotation spot. If you do that and Jeremy Sowers still manages to appear this year, I will find another scapegoat.
Jack Cassel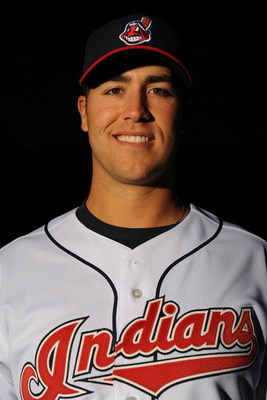 I'm not even sure why they took this picture. There is now documented evidence that you played for Cleveland. You better make it worth it or I'll continue to call you "Brother of New England Patriot's Backup Quarterback", as painful as it may be to say every single time. I will do it. You will also be my Sowers-scapegoat.
Rafael Betancourt
I've got one simple request from The Judge. Try not to touch the brim of your hat more than once between each pitch, it's annoying. I'll be counting.
Kelly Shoppach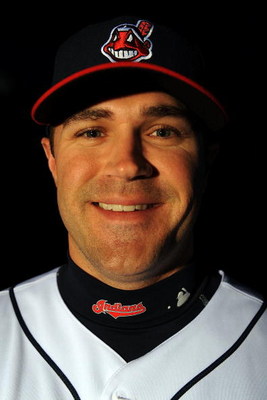 I'd prefer it if you didn't break the new strikeout record set by Mark Reynolds in 2008. But if you happen to do that, make sure you hit 25 home runs in the process.
Josh Barfield
You've already kicked Andy Marte off the team. Consider yourself saved.
Grady Sizemore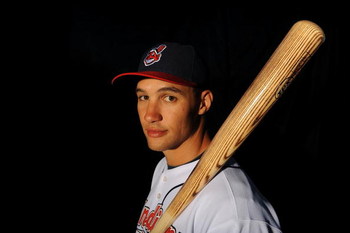 A 45-45 year would be pretty historic. That sounds good, do that. It might also trigger a hope of mine and that hope goes by three little letters, MVP.
Fausto Carmona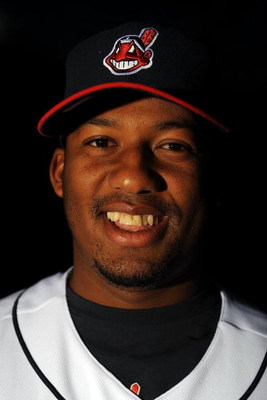 Carl Willis' Pitching Coach Resume'
Cy Young Award Winners:
2007 - CC Sabathia
2008 - Cliff Lee
2009 - Fausto Carmona
Make it happen.
Adam Miller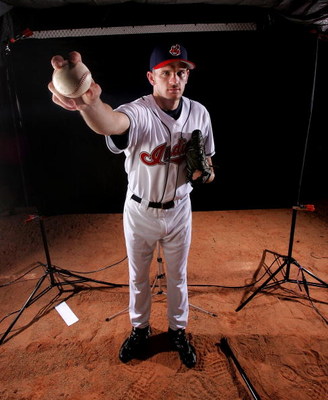 Don't trip over the mound when you get there. Please.
Victor Martinez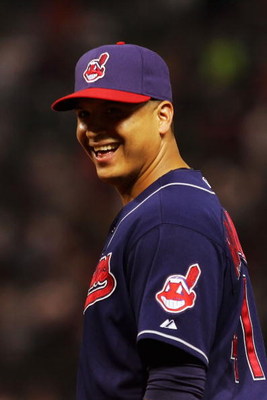 I don't think a .300 hitter on this baseball team is too much to ask, do you?
Jhonny Peralta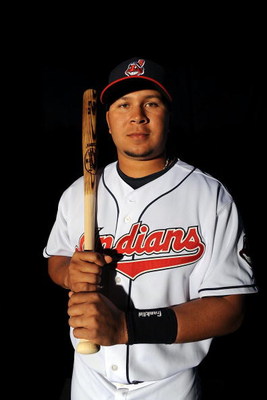 I was going to ask for a Gold Glove, but I realized the odds are already stacked against you doing that. Instead, I'd like to not chase the curveball. Just as impossible as a Gold Glove? Too bad!
Travis Hafner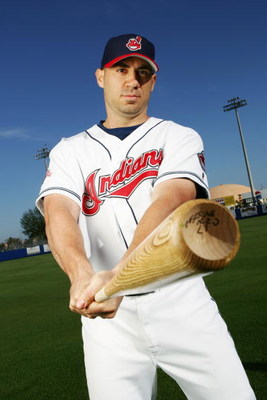 I just want to be able to call you Pronk again without getting laughed at. Make a child's dreams come true, and mine.
Tomo Ohka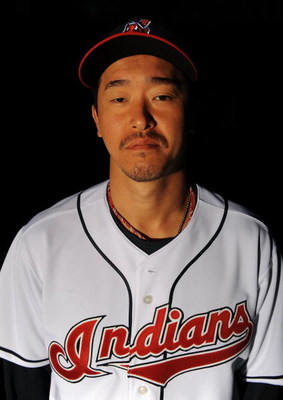 I never ever ever ever ever, EVER, want to see this picture again. It gives me nightmares, so I'd suggest you intentionally tank every game you are in so you get cut, or retire. Either choice works for me.
Cliff Lee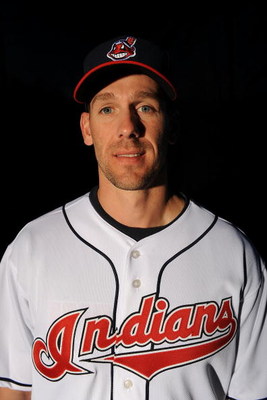 22 wins looked pretty easy. How about 23 this year?
Ryan Garko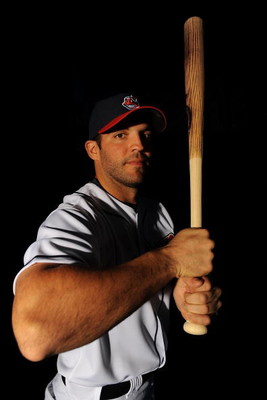 100 RBIs and I could care less if they come off 100 singles. Be a hitter babe.
Mark DeRosa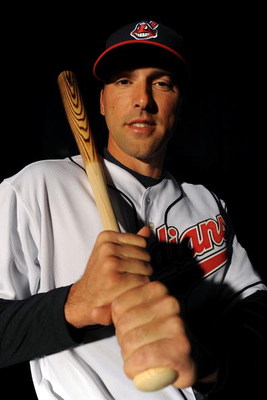 Please restore my faith in Italians playing baseball. David Dellucci is making me lose hope.
Jake Westbrook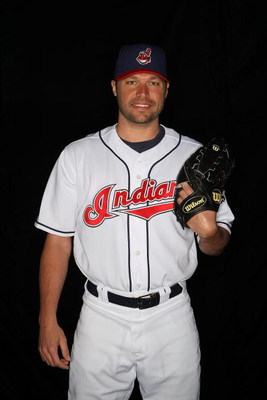 Make sure they made your elbow bionic when they were reconstructing it.
Carl Pavano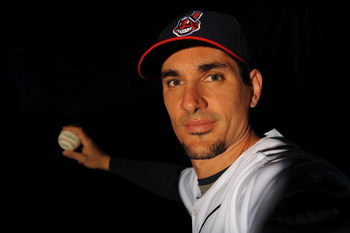 There is an ungodly amount of money to be had if you reach your incentives. I wouldn't mind you reaching all of them, because I know Mark Shapiro constructed it with the thought that you'd never even sniff them without pitching like Cliff Lee did in 2008. I don't think I need to say much more, do I?
Kerry Wood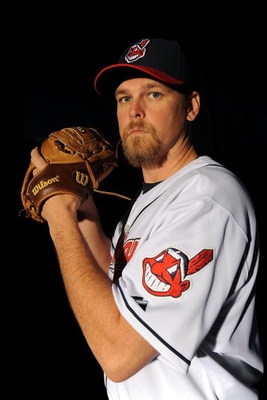 Joe Borowski saved 45 games. I think you know what you have to do.
David Dellucci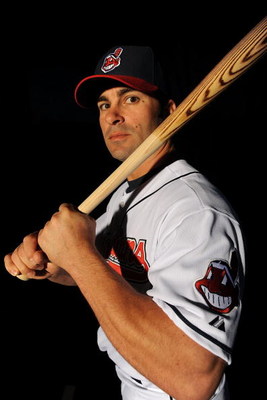 Eric Wedge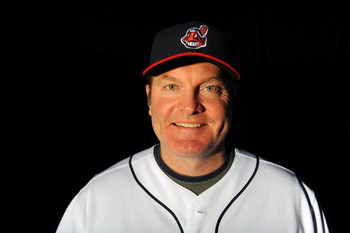 As they say. Kill or be killed. While I probably won't go to an extreme of killing someone if they don't win a title, I can't say the same for some other fans.
Keep Reading

Cleveland Indians: Like this team?