WWE: 5 Better World Heavyweight Championship Challengers Than Alberto Del Rio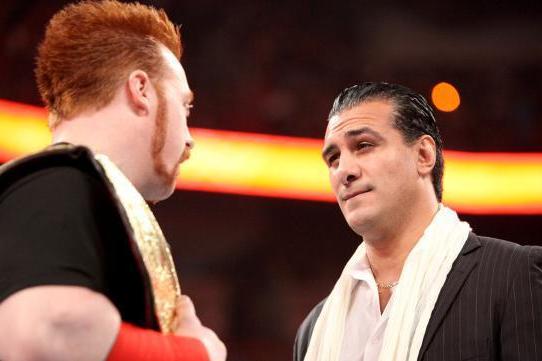 Photo courtesy of WWE.com
For the past few months, Alberto Del Rio has been chasing the world heavyweight championship, but Sheamus has turned him away each and every time.
The most recent occurrence took place at SummerSlam, when Sheamus defeated Del Rio despite Del Rio's foot being on the ropes.
SmackDown general manager Booker T now has a decision to make.
He figures to address the situation on tonight's airing of SmackDown as Del Rio has filed a formal protest. Booker could either keep Del Rio as the No. 1 contender, name a new No. 1 contender or perhaps even name multiple No. 1 contenders.
I actually enjoy Del Rio, unlike most fans, but even I realize that this feud has been a lemon thus far. The world heavyweight championship picture needs to be revitalized, and that won't happen if Del Rio continues to challenge Sheamus.
With that said, here are five possible challengers that would be a better fit than Del Rio at this point. Omitted from the list are Money in the Bank holder Dolph Ziggler, since it wouldn't make sense to make him No. 1 contender, as well as Wade Barrett who has yet to make his televised return.
Begin Slideshow

»
Gallo Images/Getty Images

Randy Orton has been in a state of flux since returning from his 60-day drug suspension, and he is somewhat of a floater as he doesn't have a true feud going on right now.
Orton did defeat Alberto Del Rio on Raw, however, thanks in part to a distraction from Sheamus. He also got into a bit of a shouting match with The Great White. Therefore, a rivalry over the title makes sense.
Prior to Orton's suspension, he and Sheamus got into it on a couple of occasions as they were forced to team up. At one point, Sheamus accidentally hit Orton with a Brogue Kick as well.
Both Sheamus and Orton were and still are faces, but face vs. face feuds can work if executed correctly. It may not be ideal, but Orton is a main-event guy and he would help get people interested in the world title once again.
The good thing about Sheamus and Orton is that they are both faces, but neither is averse to breaking the rules a bit.
That has been particularly true of Sheamus lately.
The Irishman stole Del Rio's car and knocked his foot off the ropes when he pinned him at SummerSlam. Therefore, a Sheamus vs. Orton rivalry would pit two of the top five wrestlers in the company in terms of popularity against each other, and could even lead to an Orton heel turn. However, that wouldn't be a necessity.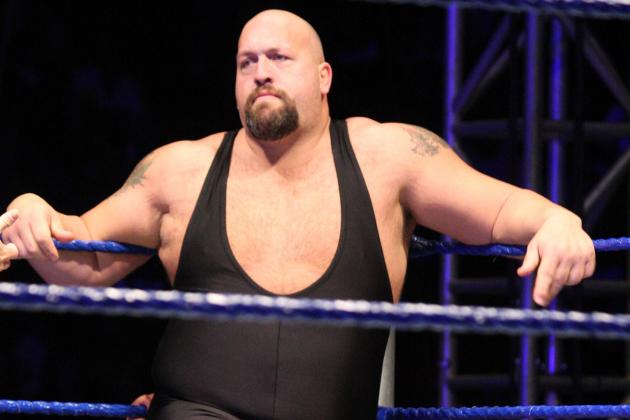 Gallo Images/Getty Images

I realize that a lot of fans are tired of Big Show already. However, I find him to be more entertaining now than he has been in many years, and would actually support a feud between The World's Largest Athlete and Sheamus.
Big Show is particularly good on the mic. He is limited in the ring in terms of agility compared to when he was a younger wrestler, but he still looks the part of a destructive force more than anyone in the company right now.
Big Show may have lost the triple-threat match for the WWE title against CM Punk and John Cena at SummerSlam, but I would argue that he came out of it looking stronger than anyone.
Punk got the win and Big Show was the one who was pinned, but Big Show absolutely dominated that match and was tossing both Punk and Cena around like rag dolls throughout the contest.
One of the problems with Sheamus' title reign thus far has been that he has been facing guys like Daniel Bryan, Dolph Ziggler and Del Rio, who don't look like they necessarily pose a physical threat to The Celtic Warrior.
Big Show is just the opposite, however, as he should be able to take out anyone in the company. I certainly wouldn't have Big Show win the strap, but Sheamus could gain a lot of credibility if he prevails over the giant.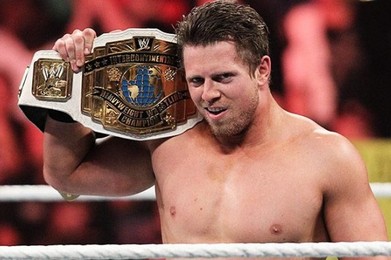 Photo courtesy of WWE.com
Some may consider the fact that The Miz is Intercontinental champion a barricade to the main-event scene, but I don't see any reason why The Miz can't challenge for the world heavyweight championship as well.
It's not as if it's unprecedented.
The Ultimate Warrior faced Hulk Hogan in a title vs. title match at WrestleMania VI. Sheamus vs. Miz wouldn't measure up, obviously, but it would be a very good feud.
I'll be the first to admit that I'm a huge fan of The Miz, so it shouldn't come as a surprise that I have been very impressed with him since his return from shooting The Marine 3.
I'm not the only one who feels that way, however, as many fans seem to like his slightly-altered look and edgier persona.
Miz is still absolute gold on the mic. He proved at SummerSlam that he is developing into a very capable in-ring worker as well, when he and Rey Mysterio put on the best match of the night in my estimation.
With Mysterio nursing a concussion, there isn't any obvious feud out there for Miz right now, so I'd really like to see him thrown into the world heavyweight championship picture.
I understand that it would seem random, but I'm more worried about entertaining angles than ones that make a ton of sense right now.
Sheamus vs. Del Rio has me bored to tears, but I feel like Sheamus vs. Miz would be great with the cocky Intercontinental champion constantly getting under The Great White's skin.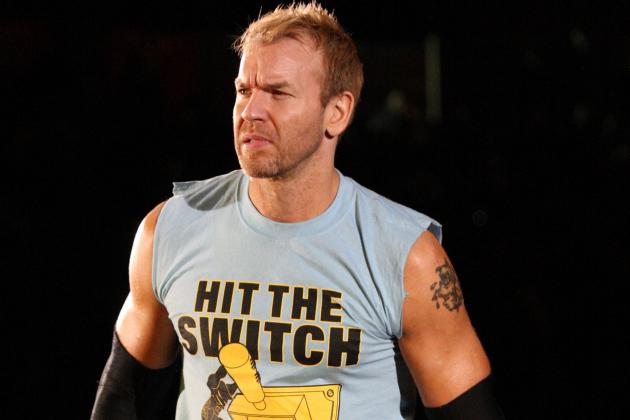 Gallo Images/Getty Images

Christian is another guy who may not seem like a sensible challenger for the world heavyweight championship on the surface, but a little creativity could go a long way.
Christian is one of the most underrated and underutilized talents in the WWE currently. He is great in the ring and on the mic, can be used in a main-event or midcard setting and can perform equally well as a heel or face.
Because of his incredible versatility, I feel like Christian is overlooked and taken for granted at times. He had a great feud with Randy Orton over the world heavyweight championship last summer as a heel, and while he received mixed reviews, I thought he was fantastic.
Christian only had two cup-of-coffee runs with the belt, but his feud with Orton had a decidedly old-school feel as it stretched over the course of several pay-per-views, and I loved it.
Christian's schedule is wide open right now as he isn't feuding with anyone, so why not throw him into the title picture?
He and Sheamus had a bit of a rivalry before he got injured last year, and it was never properly resolved. I would really enjoy seeing Christian bring back the "one more match" gimmick to goad Sheamus into giving him another title shot.
That can ultimately transition Christian back to heel status, which would be beneficial due to a lack of credible main-event heels right now.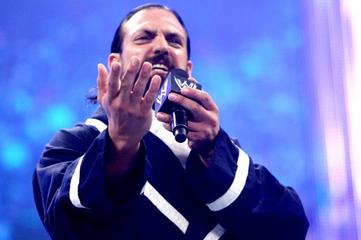 Photo courtesy of WWE.com
Please allow me to beg your indulgence for a moment in order to discuss the merits of Damien Sandow as a contender for the world heavyweight championship.
I realize that he has only been on the active roster for a few months, but aside from the usual suspects, I feel like Sandow is the most entertaining thing going in the WWE currently.
It may be a little early to put him in such a high-profile feud, but the WWE's intellectual savior calling Sheamus and miscreant and whatever else he chooses would be pure gold.
I fully understand the pitfalls of hot-shotting a guy into the main-event scene as I'm a Jack Swagger fan, but Sandow seems ready to me. He's incredible in terms of cutting promos and passable on the mic, so I'm really not sure how he could conceivably fail.
The writers may be hesitant to pull the trigger on such a big move because of past failures, but Sandow may be worth the risk.
With that said, I fully expect the WWE to keep Sandow in the midcard for the time being. While that may be the safer and more prudent maneuver, Sandow could be a home run in the world heavyweight championship picture.
I have little doubt that Sandow will eventually reach that level, since he has all the tools necessary, but until then it is probably just a pipe dream.
Follow @MikeChiari on Twitter and listen to him on Ring Rust Radio.