The Most Badly Spelled Names in Sports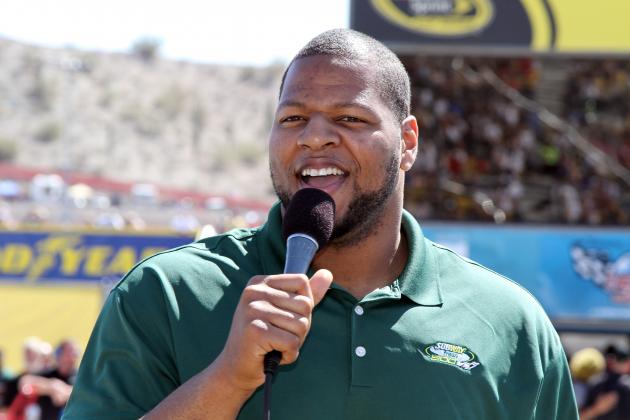 Jerry Markland/Getty Images

What's in a name? For many sports players, the answer is a spelling nightmare.
From players like Ndamukong Suh to coaches like Mike Krzyzewski, sports fans and pundits alike have plenty of tough names to contend with in every sport.
Here is the list of the most badly spelled names in sports.
Begin Slideshow

»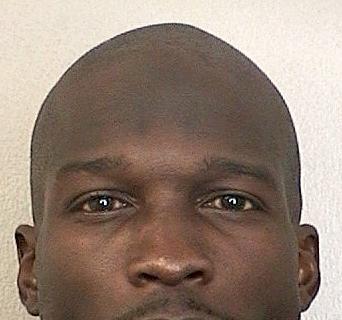 Handout/Getty Images

First it was Johnson, then it was Ochocinco, and now it's Johnson again.
Pity: I was just learning how to spell Ochocinco when he decided to change it back.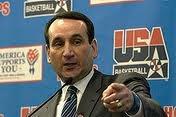 Courtesy of Wikipedia
"Coach K," the leader of the U.S. Olympic team and the Duke Blue Devils, is one of the most accomplished coaches in basketball history.
Yet, despite writing his name hundreds of times in sports articles, I still have to double-check it!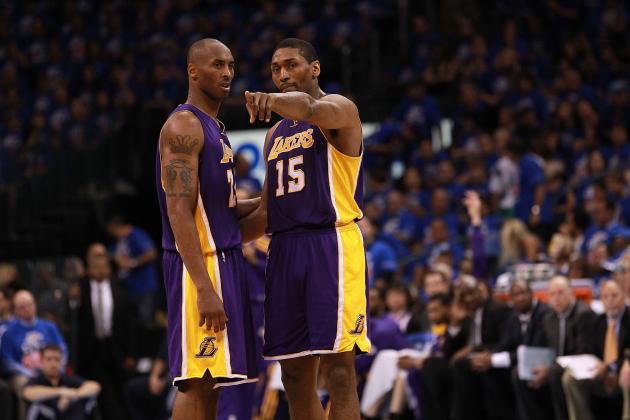 Ronald Martinez/Getty Images

The man formerly known as Ron Artest wants peace in our time. He even changed his name in a flight of fancy to show just how serious he was about that goal.
Sadly, wars continue to erupt, politicians argue, and no one has learned to properly spell Artest's new name.
The only thing that has changed: Metta World Peace's skills as a basketball player. Unlike war, those have disappeared.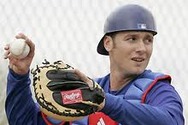 Courtesy of ObsessedSports.com
"Salty," as he is often nicknamed, was once the top catching prospect in all of baseball.
Since then, his prospects have dimmed, and he has settled into a replacement-level role with the Red Sox.
But his name is just as difficult to spell as ever!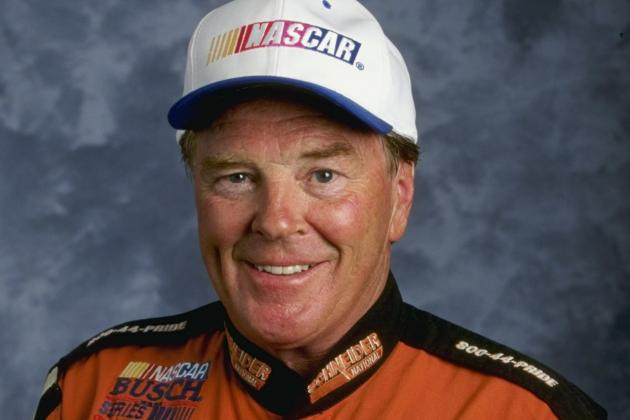 Jamie Squire/Getty Images

Perhaps it's not the most difficult name to spell, but Trickle's name is one of the strangest in sports.
Then again, if any sport can pull off having a former star named Dick Trickle, it's NASCAR.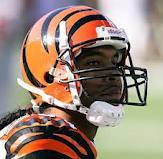 Courtesy of Wikipedia
One of the most productive, underrated receivers of the last decade, Houshmanzadeh was Carson Palmer's best target in several seasons with the Cincinnati Bengals.
And after Chad Johnson changed his name to Ochocinco, these two became the most challenging receiver duo to spell in NFL history.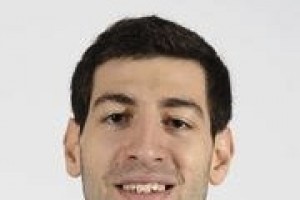 The Brooklyn Nets expect to contend for the NBA's Eastern Conference title this season.
Will newcomer Tornike Shengelia be the difference maker?
The Nets' last man off the bench likely won't impact their playoff hopes, but learning how to pronounce and spell his name could preoccupy Brooklyn fans this season.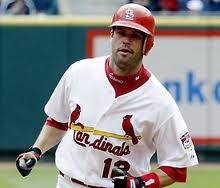 Courtesy of Baseball Wikia
A standout hitter, Grudzielanek was part of the meat of many tough baseball lineups in the 1990s.
His career .288 average was very strong and that is probably close to the percentage of the time announcers actually got his name spelled right.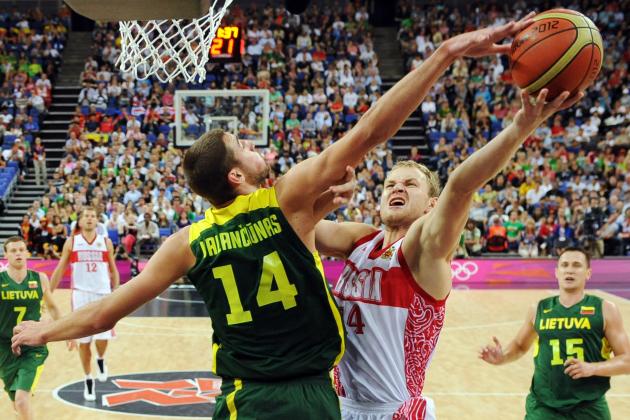 Pool/Getty Images

The Toronto Raptors' new center will be the franchise's next star.
The Lithuanian-born addition will be a hot commodity in Canada next season, but will anyone actually spell his long and deceptively difficult name correctly?
Courtesy of dholmes.com
Did you know his name translates to "Big Man Come" in Nigerian? How accurate.
Sadly, announcers felt the need to try and pronounce his real name, with predictably dismal results.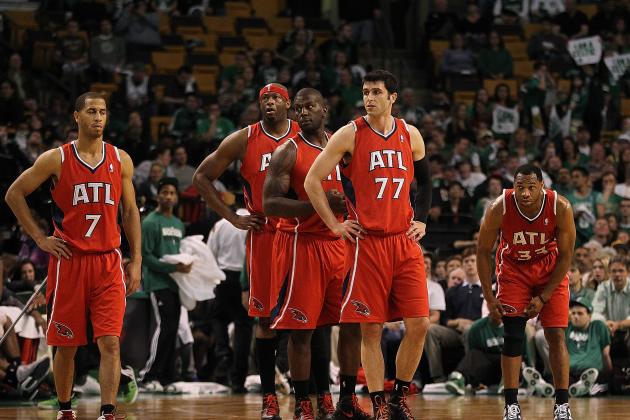 Jim Rogash/Getty Images

Don't you just have to love anyone named Vladimir? I alternative between thinking of Count Dracula and Russian Premier Putin, though is there really much of a difference?
In any case, Radmanovic, whose last name is hardly a walk in the park to spell, will be bringing his talents to the Windy City this season. Will Chicago fans learn his name during the five minutes per game that he gets off the bench?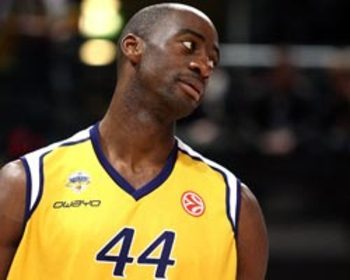 Courtesy of Bleacher Report
Boumtje wasn't the best NBA center ever, but he may have had the strangest name.
The good news: once you learn to spell "Boumtje," just repeat it.
But don't forget the hyphen!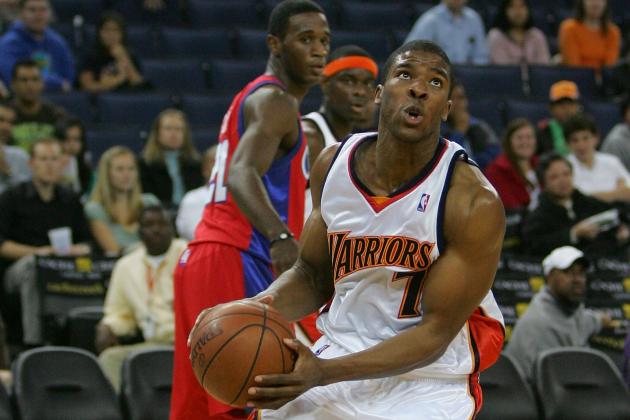 Ezra Shaw/Getty Images

Azubuike is one of the NBA's most underrated players: a strong shooter from range with more creative scoring ability than he is credited for.
His first and last names are also vastly underrated on the "most difficult to pronounce" list. Be honest: how many of you would spell both right without looking?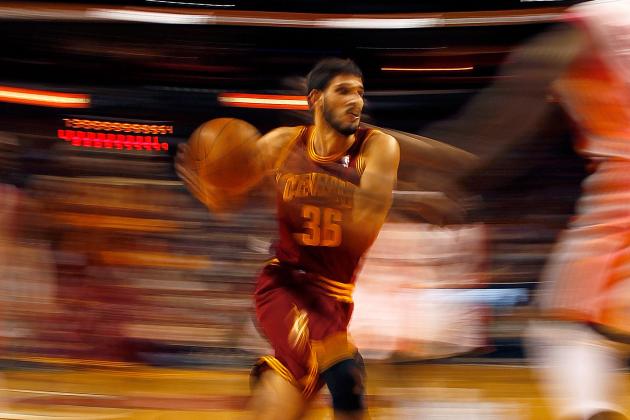 Mike Ehrmann/Getty Images

Casspi is a scrappy, intelligent player who has surprisingly deep range on his shot.
But, whenever I see him play, the first question that comes to mind is: "Wait, do I spell his last name with one or two S's?!"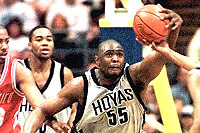 Courtesy of Daily-Forecast Blogspot
A star for John Thomson at Georgetown, Aw was a dynamic basketball player.
As for his name, Boubacar is difficult but its "Aw" that always trips me up.
Jonathan Daniel/Getty Images

The Frenchman is an electric scoring guard when healthy, but his name is one I almost always misspell.
Remembering that there is a "u" in his first name and that the "s" in his last name is silent always throws me off.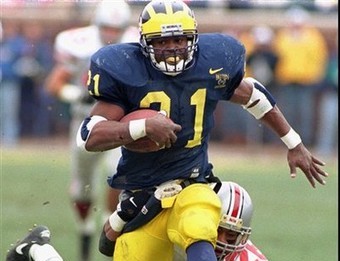 Courtesy of wosn.tv
In 1995, Biakabutuka was a star in the Big Blue state, rushing for 1,818 yards and setting a single season school record.
Can't you just imagine over 100,000 drunk, enthusiastic Michigan fans in the Big House trying to chat his name correctly?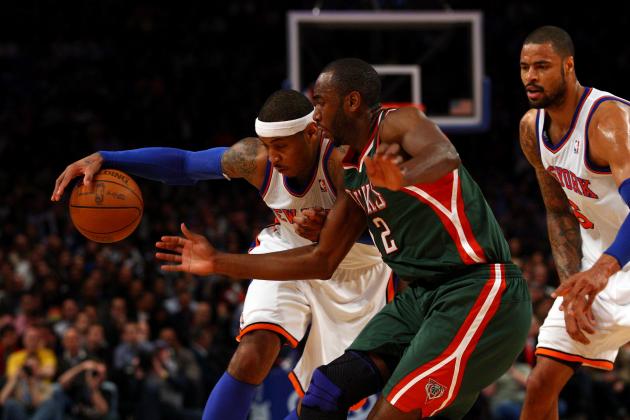 Chris Chambers/Getty Images

How many different ways can you misspell that name?
Personally, I usually make it to "Mbah" but then forget that the "a" is a separate word.
Nonetheless, Moute is actually tougher than his name and is one of the best defenders in basketball.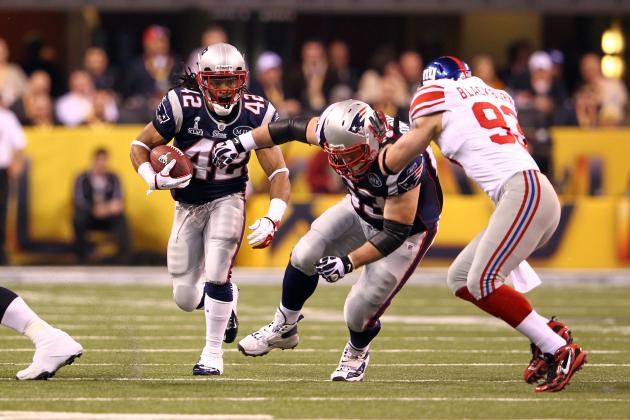 Al Bello/Getty Images

Is his first name two separate words?
Is there a hyphen better the last two?
Green-Ellis is one of the NFL's most underrated running backs, so reporters are often printing his name. But I wonder: how often do they get both the separation and the hyphen right on the first try?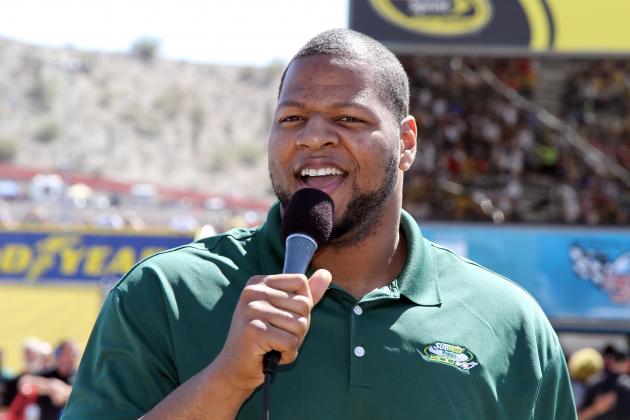 Jerry Markland/Getty Images

The leader of the Detroit Lions' defense has one of the toughest names to spell or pronounce in all of sports.
In fact, when he was in college and a Heisman finalist, many pundits and announcers still could not spell his name right!