Seahawks vs Chiefs: 10 Key Players and Things to Watch for Kansas City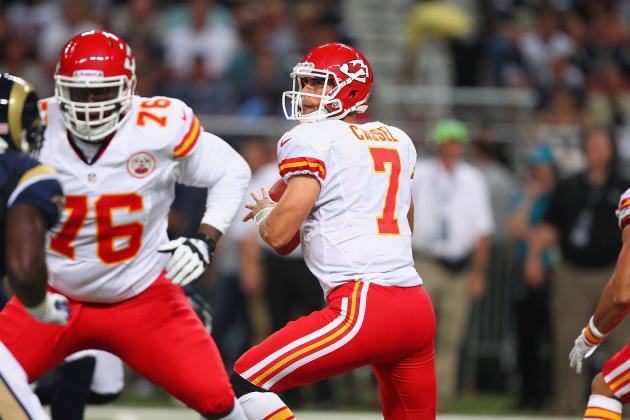 Dilip Vishwanat/Getty Images

Matt Cassel has been good so far as the Chiefs starting quarterback this preseason.
Cassel has done his best to help his receivers while avoiding turnovers. If Cassel can carry his consistency over to the third preseason game, which is labeled as the most important preseason game for all NFL teams, then Chiefs fans can assure themselves that Cassel can lead the Chiefs this season.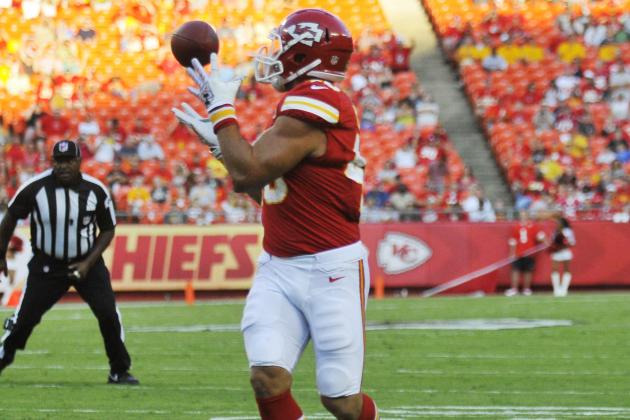 Denny Medley-US PRESSWIRE

Peyton Hillis is coming to Kansas City looking to overcome last year's devastating season after bulldozing his way through defenses in 2010. Hillis was fortunate enough that the Chiefs gave him a second chance.
Hillis has taken full advantage of this second chance the Chiefs have given him. In just as many games, Hillis has scored two touchdowns, both of them being the first touchdown scored by a Chiefs player in their respective games.
Hillis is proving that the Chiefs running backs will be dominant this season in both the rushing and receiving department.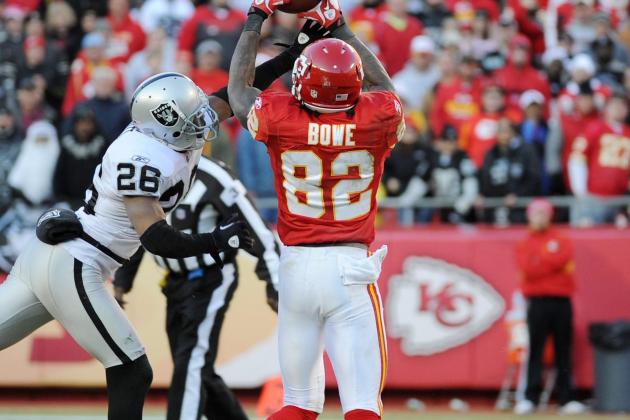 John Rieger-US PRESSWIRE

He's back. Dwayne Bowe has finally signed his franchise tender and looks to build a rapport with the new offensive coordinator Brian Daboll.
Bowe won't get much playing time this Friday night, but he will get a chance to get acclimated with the new offense that he never worked with in OTAs or the first half of training camp. After Jon Baldwin's fumble last week, the Chiefs know they need their entire receiving core to come together.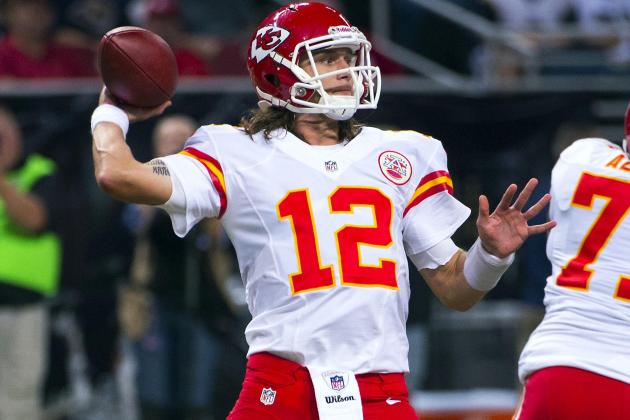 Scott Rovak-US PRESSWIRE

This preseason has not been a good one for Chiefs backup quarterbacks, giving Cassel lots of support and leaving fans hoping he does not go down to injury.
Brady Quinn and Ricky Stanzi have both struggled this preseason. Together, the two have been more responsible for turnovers than scoring. If the Chiefs don't get any good production out of the backup quarterbacks, it is time for the Chiefs go a different direction and look for a veteran backup quarterback.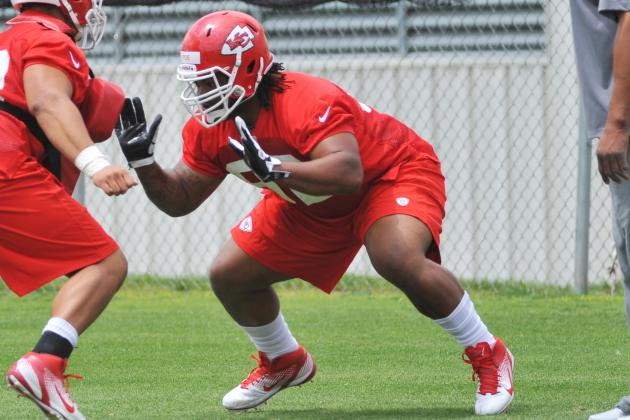 Denny Medley-US PRESSWIRE

The nose tackle position is difficult for players making the transition from college to the NFL. With what Crennel has gone through in his background, you have to trust that he is evaluating Dontari Poe the right way.
The Chiefs are in desperate need of some impact from their defensive line after top-five picks Glenn Dorsey and Tyson Jackson have not been able to flourish.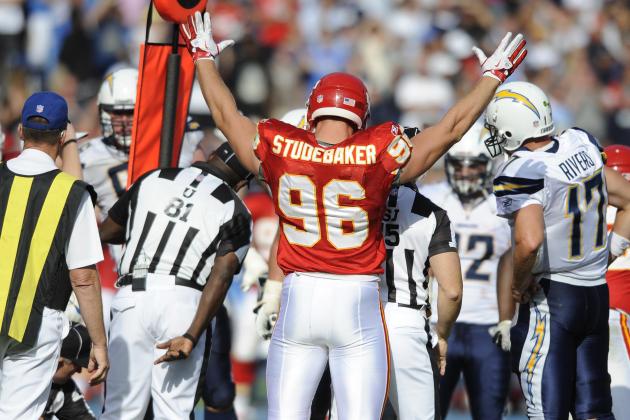 Christopher Hanewinckel-US PRESSWIRE

Now that Tamba Hali has been hit with a suspension for the season opener, more eyes will be on the backup outside linebackers. How will Andy Studebaker and Cameron Sheffield do when they enter the preseason this year?
Fans would like to see some production out of those players in the remaining two preseason games to assure themselves confidence when they replace Hali for the season opener. It would not hurt to see an impressive showing from either Studebaker or Sheffield before it is time to play the Atlanta Falcons.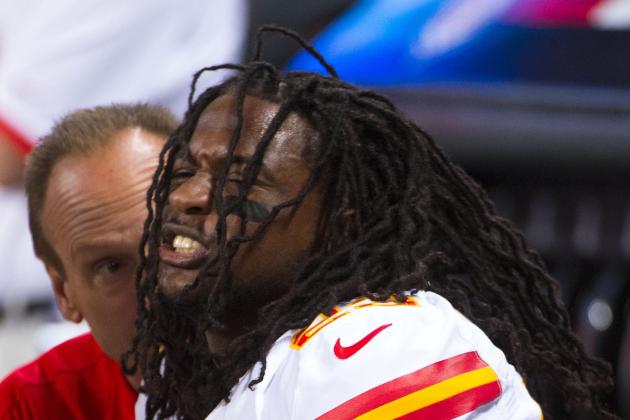 Scott Rovak-US PRESSWIRE

It was an ugly scene in St. Louis for the Chiefs defense. Kendrick Lewis was limping and threw his helmet in frustration. The Chiefs are already without Brandon Flowers, and one of their guys up front in Hali just got nailed with a one-game suspension.
The Chiefs defense is starting to get thinner. Stanford Routt has yet to make his debut with Flowers on the other side, while Eric Berry continues to make his return from injury.
As soon as the Chiefs can get Flowers and Hali back, Lewis' need to return becomes less of a necessity, but it's still important to the team's success.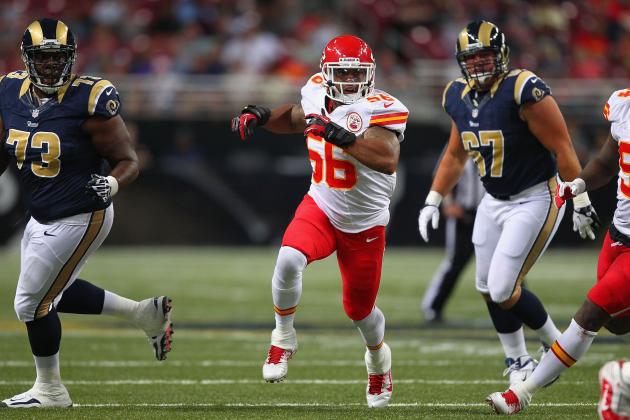 Dilip Vishwanat/Getty Images

Last week in St. Louis, Kansas City's defense gave up 14 points in less than five minutes. Sam Bradford had no problems doing whatever he wanted to on his first drive in little time. The second time, Bradford and his offense took advantage of a short field off a turnover.
The Chiefs hope to not allow Russell Wilson to get off to the same hot start; they hope to instead create pressure and make him struggle this Friday as he earned the call to start against the Chiefs.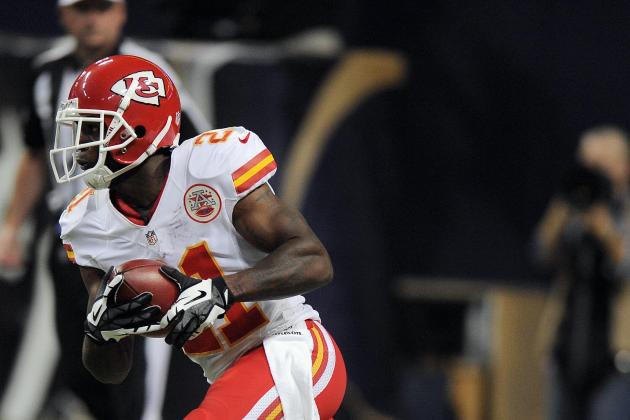 Jeff Curry-US PRESSWIRE

It has been a long time since the Chiefs have hit the highlight reel over a special-teams return play. The Chiefs have a couple of candidates right now for their top returner and hope someone steps up and makes big plays on special teams this year.
Javier Arenas has managed a lot of kick returns, and it seems either Arenas, Dexter McCluster or Devon Wylie will handle punt-returning duties. But no one is positive that they can break out and be the next Dante Hall. Tom McMahon, Chiefs special-teams coach, would like to see something big out of his returners this Friday night.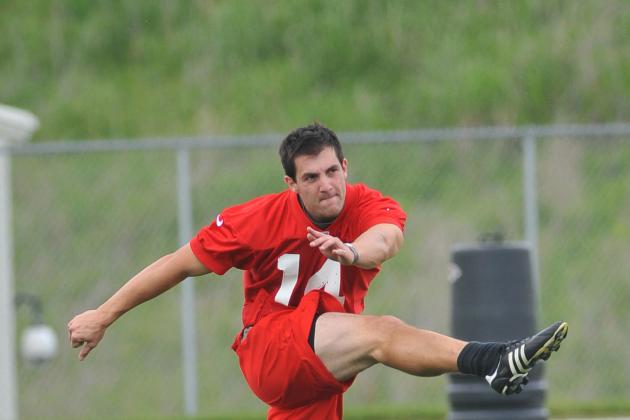 Denny Medley-US PRESSWIRE

No one knows what the story is with Matt Szymanski. Ryan Succop has been the lead guy for field goals and kickoffs, while Dustin Colquitt has been the team's punter. Szymanski has backed up Succop and Colquitt in field goals, kickoffs and punts.
It is doubtful that the Chiefs come to a point where they feel Szymanski can replace Succop or Colquitt. Unless they strictly want him on the 53-man roster as a backup for both, it is hard to figure out what Szymanski's role is on the team and what the Chiefs see in him.