WWE SummerSlam 2012 Results: Biggest Surprises from Summer's Ultimate Event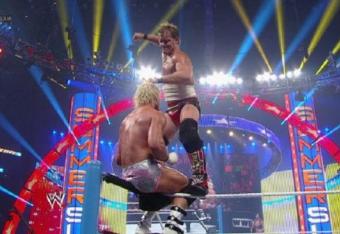 Courtesy of arolemodel.com

Brock Lesnar's retirement isn't the only shocking thing to come out of the WWE in recent days. SummerSlam brought its share of surprising moments as well.
The storylines created from SummerSlam's action will be played out over the course of the fall slate, but some of those wouldn't be possible if it weren't for a few eye-raising moments Sunday night.
Let's take a look at three moments that should have had you scratching your head.
Chris Jericho's Win
I had Dolph Ziggler winning this one all the way. Ziggler's long-term path wasn't clear, but I thought the WWE would use Jericho to propel him a bit higher in their pecking order.
Instead Jericho, one of the industry's best performers, forced a tap out via lion tamer. This is a familiar scene for WWE fans, but not in this situation.
Who did you expect to win?
First of all, Jericho hasn't won on a pay-per-view event since 2010. Second of all, he's leaving the company. Two different schools of thought can come from this.
The WWE obviously wanted to send Jericho off on a high note. Some of you may have expected that, but I expected the other side of that.
Jericho is leaving. Ziggler isn't. Whether you like Ziggler or not, he's going to be around the industry and could use a push in the right direction.
This was one of the best matches of the night, but the outcome was unexpected. Ziggler is a solid persona with an interesting in-ring repertoire. That should have resulted in a win.
How CM Punk Won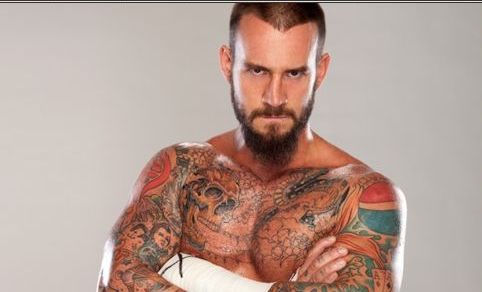 Courtesy of fanpop.com
There was no doubt that Punk would retain his WWE championship, but this match completely failed. It wasn't exciting, and he scored a cheap victory.
The WWE is obviously taking Punk in a completely unlikable direction. After executing his epic heel turn at Raw 1000, he won his SummerSlam match only after Big Show and John Cena essentially eliminated each other.
Punk is an excellent performer, and there's no issue with him wearing the belt, but this match could have been much better. It was a title match, with triple-threat rules, and the finish was completely anti-climactic.
Predicting a Punk win before this match was easy, but fans expected more here. It wasn't the main event (bizarre in itself), and maybe that should have tipped us off.
No Surprise Appearances
This is more of a general shock, but it's shocking nonetheless. SummerSlam is the summer's final event. It sets up the entire fall and winter slate of storylines.
Who would have surprised you more?
It's almost expected that a few unexpected characters show up, but no one did. I expected to see Christian or Shawn Michaels, at least. Instead, we wound up with a straight-forward fight card.
Not that that's a bad thing, but the WWE could have really pushed the envelope. The main event between Brock Lesnar and Triple H begged for a Michaels retaliation.
Christain is one of the industry's most underrated performers, and he could have fit in almost anywhere. I wouldn't have been surprised to see him challenge Antonio Cesaro immediately after his pre-show fight. A feud between the two almost seems inevitable moving forward.
Overall, SummerSlam was exciting, but there's always room for improvement. Adding some unexpected spice to the card would have been one quality way to make that happen.
This article is
What is the duplicate article?
Why is this article offensive?
Where is this article plagiarized from?
Why is this article poorly edited?