WWE: 10 Predictions You Can Take to the Bank over the Next 12 Months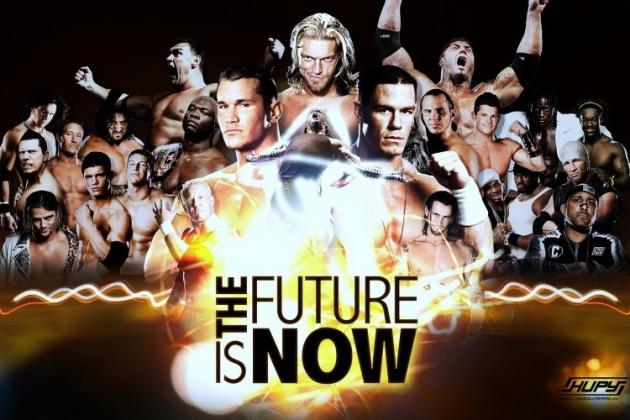 Twelve months is a long time in anyone's book, but in the WWE a full calendar year can mean a light-year of twists, turns and swerves designed to keep the fans guessing and the IWC pulling their collective hair out.
The following slideshow will not aim to make any bold or radical predictions, rather it will address a number of key events and issues that the WWE will likely base itself around towards the end of 2012, going into 2013.
Thanks for reading!
Begin Slideshow

»
After winning the Blue Brand's briefcase at last month's Money In The Bank pay-per-view, the future looks bright for Dolph Ziggler.
The former Spirit Squad member added to his impressive list of accolades this past Monday, by going over Chris Jericho clean, thereby rescinding Y2J's WWE contract.
I don't think anyone really believes the "Show Off" will fail to successfully cash in his briefcase—even against Super Sheamus—however, Ziggler's reign will almost certainly be a short one.
Now, I am not saying we will see a repeat of his last title run—which lasted just short of 20 minutes. However, Mr. Ziggler will not be gifted a substantial reign such as that which has been granted to the previous two World Title holders, Daniel Bryan and Sheamus.
Don't get me wrong, Ziggler is the future of the company, and will one day sit atop the WWE as the leading man. But for now at least, don't expect Vickie Guerrero's favourite (and only) client to hold the World Heavyweight Championship for much longer than two consecutive 2012-2013 PPV's.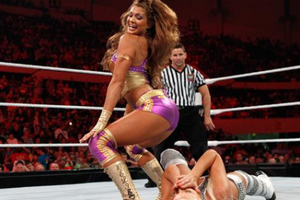 This slide needs little-to-no explanation.
Layla El currently rules the WWE Diva's division despite having the charisma and likability of a paper bag.
The most talented female on the current roster is currently M.I.A. with personal issues (Beth Phoenix), and the two most featured ladies on television—A.J. and Eve—are nowhere to be seen in the Diva's Title picture.
Kaitlyn versus Layla seems set for the near future and I can only think this spells further heartache for anyone hoping the flailing division may find new life.
We all know now that Kharma won't be coming back, so it looks like we are left with the current crop of "talent" to redeem the once prominent women's scene.
Let's just hope WWE can coax Lita and/or Trish out of retirement sooner rather than later...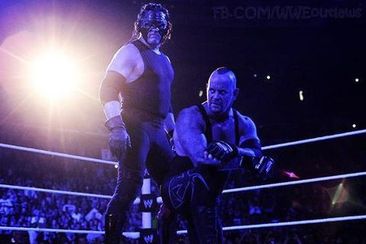 Yes, I know the Dead Man made his re-appearance at Raw 1000, but I am 100 percent certain we will not see the Undertaker in action again until Wrestlemania XXIX.
Despite the rumored Survivor Series and/or Royal Rumble appearances, likelihood states that the "Phenom" will return around the beginning of February next year to set up his next feud in pursuit of continuing The Streak.
When considering 'Taker has just become a father, this timeline also makes a lot of sense in terms of his personal schedule outside of wrestling.
With what could be his last WWE appearance next year in New Jersey, let's just hope the company sends their most legendary character of all time off in style.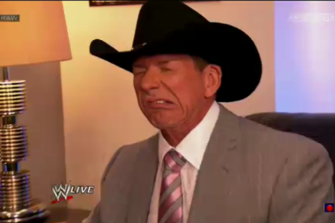 To just look at the image attached to this slide, you will see what I'm talking about.
Despite the numerous reminders and continuous promotional videos, WWE's "Be A Star" campaign has become so contrived and hypocritical, it is almost laughable.
Whilst I understand the need for Linda McMahon to smell rosy going into another election campaign, "showing tolerance" is clearly something that her husband's company is far better at preaching than actually putting into practice.
From "Good Ol' Vinny Mac" mocking J.R., to the Natalya flatulence angle, right to the present day with Sheamus's degradation of Mexican culture when stealing Del Rio's car, the WWE has well and truly proven that it has no idea where the line is, and will continue to contradict it's anti-bullying campaign with misjudged angles and skits.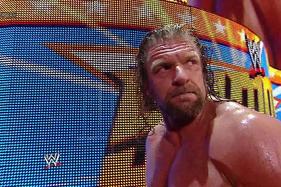 COO Triple H said an emotional(-ish) farewell to the WWE Universe on Sunday night at the conclusion of SummerSlam.
The Game was comprehensively—and cleanly—dismantled by Brock Lesnar on the second-biggest PPV on the WWE calendar; his post-match reaction suggested that one of the most decorated superstars in WWE history could be hanging up his boots for good.
Will Triple H retire for good?
No chance in hell.
I've always been a fan of the "King of Kings," but his ego is undeniable. When the chance presents itself for Hunter to be involved in another headline-stealing angle, we will see the return of a revitalized HHH for that one last hurrah (which we all know will be one of many more to come).
My guess is that we'll see Triple H versus Brock Lesnar II, but I wouldn't be surprised to see "The Game" tackle a returning HBK either.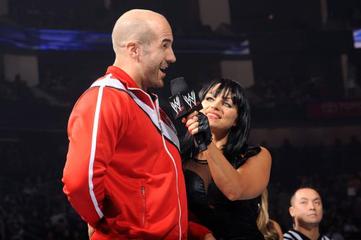 Between Antonio Cesaro and The Miz, the future of the WWE mid-card scene does not seem as sound as it did twelve months ago under the likes of up-and-comers Dolph Ziggler and Cody Rhodes.
I like the Miz, but he is still not a character I can see bringing legitimacy to any title in the company, whilst not a top heel figure. Miz's major problem for the time being will be finding adequate face opposition to feud with over the IC Title.
On the blue brand, newly crowned Antonio Cesaro now holds the United States Championship. The Swiss national is undoubtedly proficient in the ring, but my concern comes with the actual character the former Claudio Castagnoli is being forced to portray—his mic skills as Cesaro have so far been lackluster and association with Aksana a terrible, terrible idea.
I would love to see both titles pushed more heavily and eventually unified, but for the time being I think we will continue to see the belts used purely as a means of giving mid-carders something to do each month to fill out pay-per-view pre-shows.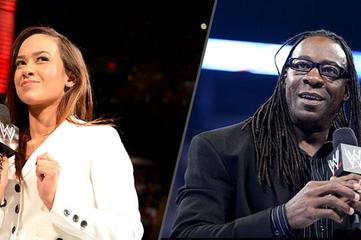 Is it just me or are A.J. and Booker T beginning to become annoying and stale already?
Again, I was a big fan of Booker on commentary (his sayings were legendary) and A.J. in her demented role (pre-wedding).
Now however, the two face GM's are beginning to flounder, with increasingly monotonous decisions and skits designed purely to artificially manufacture storylines.
Booker is unquestionably better than Teddy Long in the head Smackdown role, but I can't help but miss Big Johnny right now, who really grew and developed into an interesting heel GM.
I hope to see a returning Laurinaitis in the near future replacing A.J. at the very least, or failing this, a complete left field return such as Shane O'Mac or Y2J, could undoubtedly improve the current GM situation.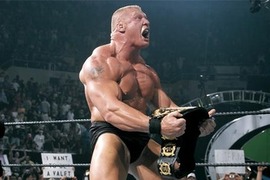 Will it be the Rock? Or the Undertaker? HBK? Triple H again? A Paul Heyman guy reunion with CM Punk? Sheamus?
Right now it is anyone's guess who the "Next Big Thing" (does that still apply?) will face at next year's WrestleMania. Rest assured though, whoever gets to tackle the former UFC World Heavyweight Champion, WILL headline on the Grandest Stage of Them All at the MetLife Stadium next April.
Brock probably has one of the best contract's ever negotiated, and will be milked for all he is worth during his remaining dates.
This being said, I think it is likely Brock will face one of only two men at WM XXIX: The Rock or the Undertaker.
Both potential matches have a great deal of history and have been years in the making, and at this point I am almost certain that the likelihood of either of these matches could be determined by the flip of a coin, in the collective minds of creative.
My money right now is on Brock vs. 'Taker for the Streak—a match I think we would all love to see.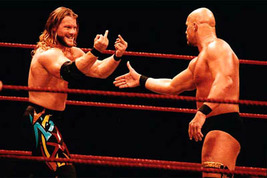 Jericho has left the WWE for what seems like the umpteenth time, but as we know Y2J loves to take a long hiatus every now and again to concentrate on other endeavors such as family, dancing and his band Fozzy.
Without question, the "Ayatollah of Rock 'n' Rollah" will return, but with Fozzy's popularity peaking, expect the dates of the band to stretch way into 2013 and possibly beyond.
Recent rumors have suggested a return on the horizon for Stone Cold Steve Austin.
Truth is, the "Rattlesnake" can't walk unassisted at present after extensive knee surgery, so he almost certainly will not be ready for Wrestlemania XXIX (if at all).
We forget that SCSA is also now a bona fide movie star as well—eat your heart out Rock—so his extra curricular schedule may also be an issue with regards to any future WWE return.
Likelihood says we will see a returning Steve Austin, however late 2013/2014 seems like a much more realistic time frame.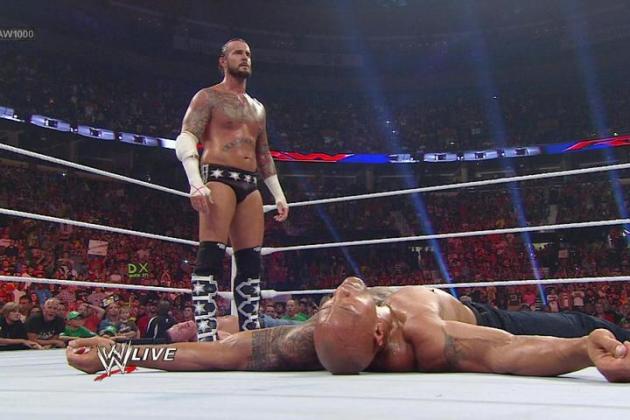 A controversial pick I realize, but Rocky has now had his career defining moment (WM28) and it's time he gave back by putting someone over, not that I'm saying it won't be mired in controversy.
As much as I love the Rock and would love to see the "Great One" get one final moment in the sun, I genuinely feel WWE Champion CM Punk will go over the "Brahma Bull" in their inevitable Royal Rumble encounter.
Why?
The Rock has shown how much he loves the WWE, and without doubt Dwayne Johnson is astute when it comes to all aspects of the business.
Deep down, Rocky knows his time has passed, and as Hogan did to him once upon a time, the Rock will pass on the torch to the next generation, but that definitely does not mean it will not be a spectacular defeat.
I don't think Punk can go over clean at the Royal Rumble (Heyman and/or Lesnar could well be involved), but a potential WrestleMania rematch should be the stage where the "Straight Edge Savior" finally gets his career defining win by cleanly pinning the Rock.