10 Hardest Liverpool Players of All Time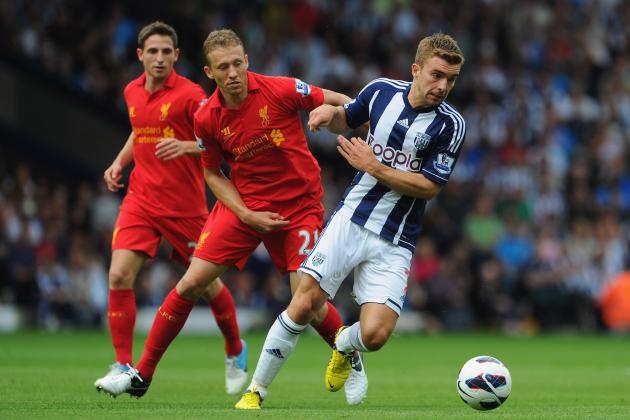 Michael Regan/Getty Images

Managing a Premier League club is similar to walking on a bed of nails.
Brendan Rodgers felt a similar pinch this past weekend as he watched his team lose by a miserable score line against West Brom. Better possession, better movement of the ball and yet the problem remains the same—poor quality finishing.
What followed was a need of the hour drill from members of the Liverpool playing staff. Switching on the defensive, Rodgers and a couple of other senior players tried their best to put off any lit fuse, if any, amongst the supporters.
Well, Rodgers need not worry for the moment as the supporters understand that it is early days and that the team is really trying hard to catch onto his philosophy.
However, if similar results are to come out of the fixtures against the Premier League biggies in the next few weeks, then he'd be treading troubled waters.
Let's leave it at that and get on with the topic at hand.
The most common mistake that we do is to associate hardness with toughness. There is a slight bit of difference between the terms.
A hard player takes decisions that at times may be borderline insane. A tough player is one who is formidable under any situation.
For example, Dirk Kuyt is a tough player because he runs his lungs out. But he isn't a hard nut because you wouldn't find him lunging in with both feet just for the fun of it.
So, with that in mind, let's go through the list of the toughest players to have ever donned the red shirt.
Keep in mind that a handful of defenders are now heading your way…
Begin Slideshow

»
Tom Szczerbowski/Getty Images

Let's start with an active player.
Jamie Carragher is as hard as they come. His last ditch blocks, the old-school tackles—remember the one on Nani—are qualities that makes him eligible to a spot in this list.
Before the old timers start biting at me for this inclusion, Carragher's inclusion is not without merit.
True, the game has changed to unrecognisable levels these days and is constantly evolving.
It is the reason why the trips on Shane Long are now-a-days being considered as worthy of a spot-kick by match officials, whereas such incidents would be largely ignored in the good old days.
Jamie Carragher is amongst the very few active players who were taught to defend the old-school way.
It is indeed a shame that the modern game doesn't allow him to put in those lessons to good use.
Jimmy Case was a one of a kind midfielder.
Like most other players of his era, Case worked his way up the ladder turning out for several non-league clubs that helped him build a solid reputation before signing on for Liverpool in the summer of 1973.
Case was an important figure who greatly contributed to Liverpool's dominance during the '70s.
Not only did he possess a hard shot, but Case was also one of the hardest players to come up against. He did indulge himself fully into a tackle which made it that much more difficult for the opposition to be able to "walk" out of a perfectly executed Case challenge.
His transfer to Brighton and Hove in the early '80s brought this next man on the slideshow to Anfield…
Getty Images/Getty Images

Most of the younger folks know Lawro as a match day pundit.
But he is more special and known for being your typical hard man during his playing days.
Mark Lawrenson was to the Reds what Ron "Chopper" Harris was to Chelsea Football Club in the '80s.
In a span of seven years, Lawrenson turned out for over 300 times in a Red shirt and retired as one of the most decorated Liverpool players of all time.
Lawrenson, along with Alan Hansen, formed one of the toughest central defensive pairing in the league as well.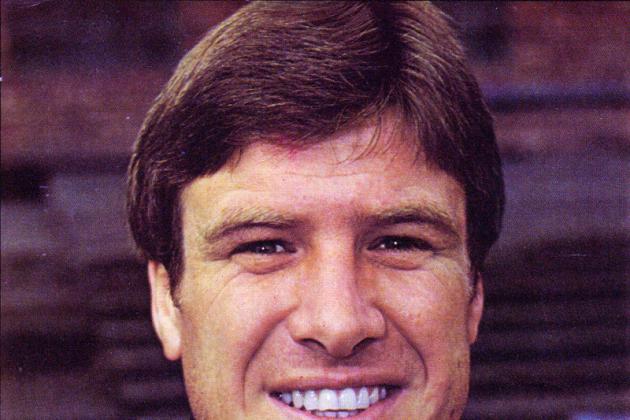 One of Bill Shankly's ambitious signings during the '60s, Emlyn Hughes, went on to enjoy a glorious 12 years at Liverpool and cemented his status as a legend in the club's history books.
It is either that or his nickname "Crazy Horse" that did the trick.
Hughes was also one of the most adaptable defenders having showcased his brilliance as a centre-half and also at left-back for his club as well as country.
Rugby-type tackles are unheard of in modern football, but it was for those reasons as to why Hughes was extremely popular.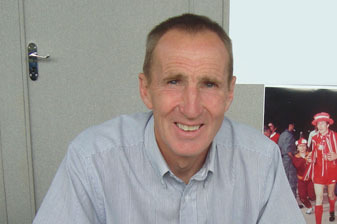 Joey Jones was a Welsh international left-back who plied his trade at Liverpool during the mid-'70s and managed to become immensely popular amongst the supporters despite his stay at Anfield spanning just three years.
Jones was also a boyhood Liverpool supporter and was part of the historic European Cup winning team of 1977.
Popular club lore has stories of Jones setting out in some matches with every intention of taking down any opposition player who dared to come even close to star man Kenny Dalglish.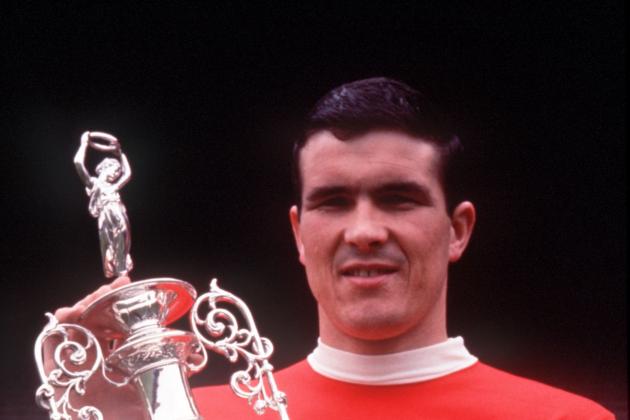 Getty Images/Getty Images

The Colossus!
Ronald Yeats was a stocky Scottish defender whose climb to fame was as skipper for the great Liverpool team of the '60s.
Yeats presided over a turnaround of fortunes for the Merseysiders following their return to top flight football under Bill Shankly.
Yeats' commanding presence on the ground was a major reason behind Liverpool winning the League title in 1964 and then again in 1966.
Yeats left the club in 1971—as Shankly went about adding more youth into the setup—following an impressive 454 appearances and scored 16 goals.
He is still widely regarded as one of the greatest hard men of all time and one of the greatest to have donned the red shirt of LFC.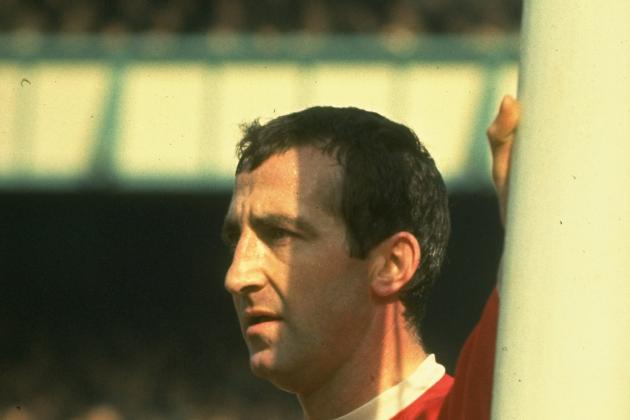 Getty Images/Getty Images

Another excellent player of the Shankly era, Gerry Byrne spent his entire career as a LFC player.
Gerry was one of the best left backs in England of his time, as his star power rose significantly under Bill Shankly.
Perhaps the best hard man moment of Gerry's career was when he carried on playing with a collar bone injury during the 1965 FA Cup final.
To run up and down the flanks and outpacing the opposition midfielders and defenders with significant damage done to your collarbone is certainly a big deal.
And old Gerry finds his spot on here for that.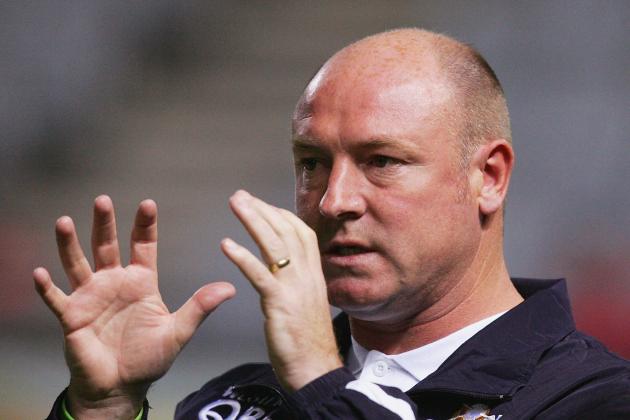 Robert Cianflone/Getty Images

The former Everton and Liverpool midfielder was a man of steel.
Steve Mcmahon was quite the tackler during his playing career. His tackles felt the exact same way as in a head-on collision with a truck.
Often branded as the bully on the pitch, Mcmahon was notorious for going "missing" when coming up against equally formidable opponents.
Still, you'd think twice before running into this.
Mcmahon currently works as a pundit for ESPN Asia and is a pretty popular figure in this part of the world with his interesting match day assessments.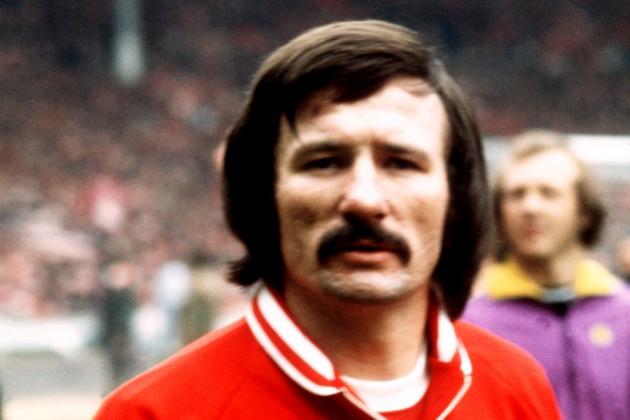 Considered one of the hardest players of all time, Tommy Smith, in his heyday, was capable of knocking the breath out of just about everybody who stepped onto the same pitch as him.
Famous for his no-nonsense style of defending that sometimes necessitated taking out one's opponents—literally—Smith is still widely regarded as one of the best players to have ever graced Anfield.
He is nicknamed the Anfield Iron.
Smith represented Liverpool for the majority part of Shankly and Paisley's tenures as Liverpool managers strung up over 500 first team appearances in an 18-year spell with the club.
However, the official title for being the hardest of them all goes to Tommy Smith's former teammate and rival in…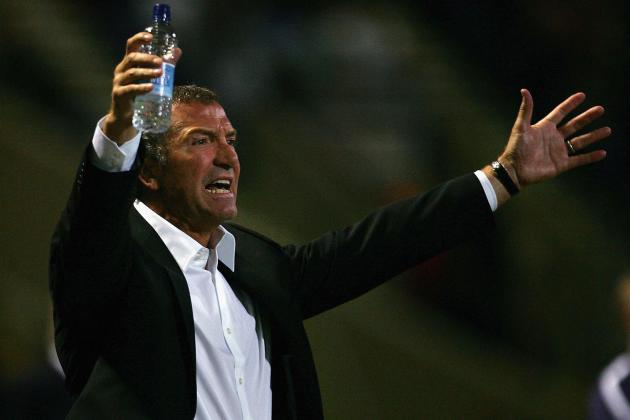 Laurence Griffiths/Getty Images

Souness was just an assassin on the field.
That is enough said about the burly Scotsman.
Most of us remember Souness for being the man who killed the spirit of the last great team under Kenny Dalglish and the one who set the chain in motion for a self-destruction process that has rendered the club without league success ever since.
On the pitch, however, Souness was the last person on the planet that an opposition player would want to run into.
A man who'd take you out just for the fun of it, Souness was clearly the daddy of all high profile dirty tacklers such as Roy Keane and the like!
Well, poor old Phil gave a whole new meaning to being a hard man.
This is the kind of stuff that would give a hard time to people like Souness too.
Babb felt it and he made sure that we all felt it as well!