5 Detroit Tigers Who Must Get Hot in Order for Tigers to Win the AL Central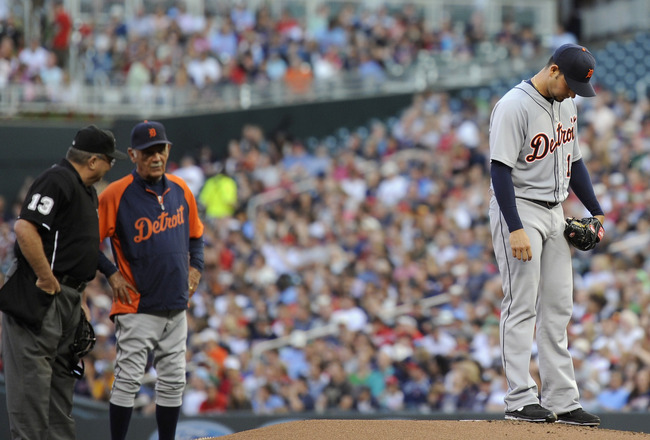 Hannah Foslien/Getty Images
The Detroit Tigers are entering the final quarter of the regular season, and it is looking to be a true race in every sense of the word.
Chicago is two games up in the division and are playing great baseball at this point, while the Tigers are 10-7 in the month of August and are currently hosting the Toronto Blue Jays for a three-game set.
The Tigers will most certainly need all hands on deck in order to win the AL Central race, and there are some key players on the roster who need to step it up in order for that to happen.
Here are five Detroit Tigers who need to heat up in the final weeks of the season in order to propel the Tigers to a second consecutive division championship.
Anibal Sanchez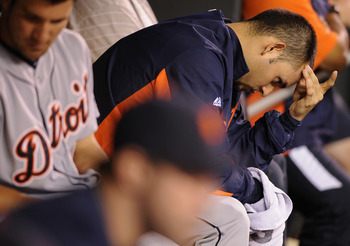 Hannah Foslien/Getty Images
After arriving in a deadline deal near the end of July for a very high Tigers' prospect, Anibal Sanchez was facing a decent amount of pressure.
With a 5-7 record, a 3.94 ERA and WHIP of 1.26, Sanchez was expected to fill the Tigers' fifth rotation spot admirably.
However, this has not been the case.
Sanchez has an ERA of 7.97 with Detroit, including a 2.11 WHIP in 20.1 innings pitched.
Recently, Jim Leyland was quoted as saying that Anibal Sanchez is a better pitcher than he has illustrated while wearing the old English D.
While this is fantastic on paper, it does nothing to help the Tigers' chances in the AL Central.
If the Tigers hope to win this tight race come October, Sanchez needs to learn how to control his pitches more and get hitters out.
Jhonny Peralta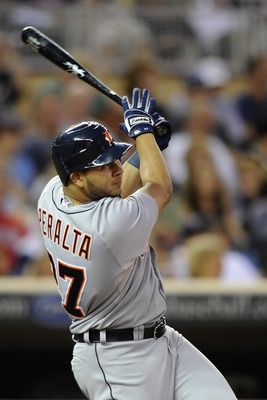 Hannah Foslien/Getty Images
One of the Tigers whom everyone had high expectations for during 2012 was Jhonny Peralta.
After an impressive 2011 season, which culminated in an All-Star appearance, Peralta has come back down to reality and is struggling to find consistency at the plate.
Over the last 30 days, Peralta is hitting an abysmal .217; however, he is hitting .276 in the month of August and is slowly showing signs of improvement.
However, this is the Jhonny Peralta that we should have expected at the beginning of the season.
He is a career .267 hitter, and the closest he has ever come to hitting .300 was last year when he hit .299.
This does not change the fact that the Tigers will rely on him to solidify the number five spot in the lineup, which has had many occupants.
Brennan Boesch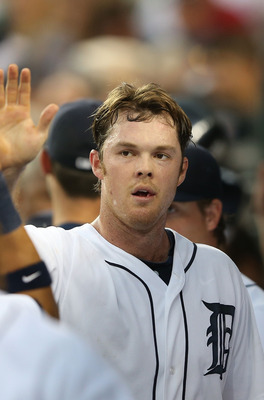 Leon Halip/Getty Images
Brennan Boesch is an interesting case for the Detroit Tigers.
After last season, which was shortened by injury, the Tigers expected Boesch to hit somewhere near .275 or above and provide some power and speed to the offense.
However, Boesch has struggled all season to find any rhythm at the plate. In his last ten games, he is hitting .231.
Boesch is currently on course to set a career high in strikeouts, which is 99. (He currently has 85.) At the same time, he has only walked 19 times throughout the entire season.
The frustrating aspect about Brennan Boesch is that he is an average outfielder, but the fact that he has shown promise as a left-handed bat in a potent lineup makes it difficult to keep him out of lineup.
The time is now for Boesch to illustrate the potential that he put on display during a large portion of 2011.
Rick Porcello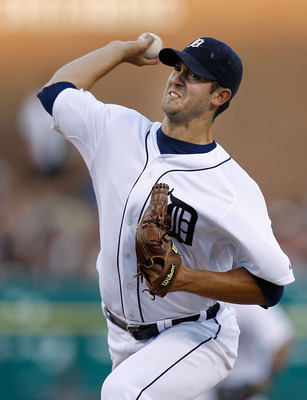 Gregory Shamus/Getty Images
As an underdog in a seemingly loaded Tigers' rotation, Rick Porcello is doing everything he can to keep his job.
When Porcello is focused and on top of his game, he truly looks like a fantastic veteran pitcher who could be a solid number one or number two starter in any rotation.
However, when he leaves his famous sinker ball too high in the strike zone, he gets clobbered for a lot of runs in a short amount of time.
In his last ten appearances, Porcello is 5-3 with a 4.30 ERA. He has given up 29 runs in 60.2 innings during those appearances.
The most telling statistic is the duration of his appearances. In his last ten games, he has only gone into the eighth inning one time. Also, he has not gone any longer than 6.2 innings in any of his last five starts.
While the Tigers' bullpen continues to struggle at a critical part of the season, it is critical for all of Detroit's starters to go deep into games.
Porcello will need to improve as the season winds down in order for the Tigers to make it to the top of the division.
Joaquin Benoit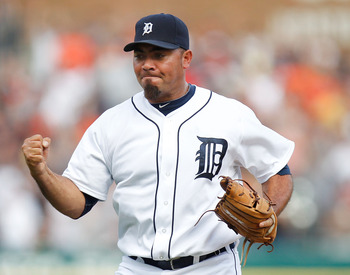 Gregory Shamus/Getty Images
One of the relief pitchers who will be counted upon heavily as the regular season comes to a close is Joaquin Benoit.
While he has shown the ability to dominate hitters each and every time he takes the mound, Benoit has also struggled mightily as of late.
During the month of August, he has an ERA of 6.43. In his last ten appearances, he has walked one, struck out six, and given up seven earned runs.
The Tigers will need Benoit's arm to solidify the seventh or eighth innings as the season progresses, and his current pitching will not help the team win.
The good news is that Benoit has not given up a run in his last four appearances; hopefully this is a sign of improvement for the strong right-hander.
Look for Benoit to return to form as the season winds down, which will help Detroit greatly in pursuit of the division crown.
Keep Reading

Detroit Tigers: Like this team?