Vancouver Canucks: 5 Most Likely Goaltenders to Back Up Schneider Next Season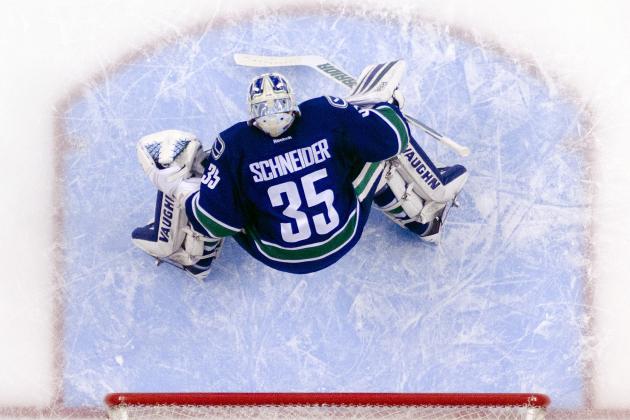 Rich Lam/Getty Images

The main topic in hockey lately has been the CBA negotiations and the possibility of an NHL lockout next season.
Somewhere in all the worry and chaos, many have overlooked the fact that there are still roster moves to be made and questions to be answered.
The Vancouver Canucks, for instance, still have question marks in net. When the Canucks signed Cory Schneider to a three-year, $12 million contract, it became clear that he is the intended starter. But who will be backing him up next season?
The following examines the most likely candidates to fill this position.
Begin Slideshow

»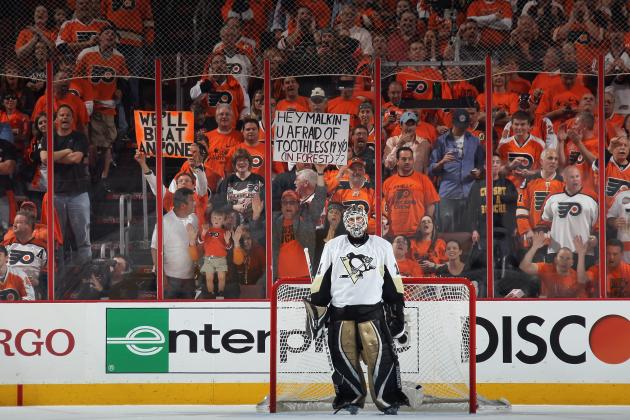 Bruce Bennett/Getty Images

If Roberto Luongo is no longer on the Canucks roster next season, Vancouver may have to look to free agency to find a back-stopper for Cory Schneider.
One of the most experienced and talented ones out there is Brent Johnson.
At 35 years old, Johnson has played 309 NHL games for four different teams. Apart from an uncharacteristic season for the Penguins last year, he has consistently posted a winning record and a save percentage over .900.
While many doubt his abilities in net, experience is important when looking to support a young starting goalie.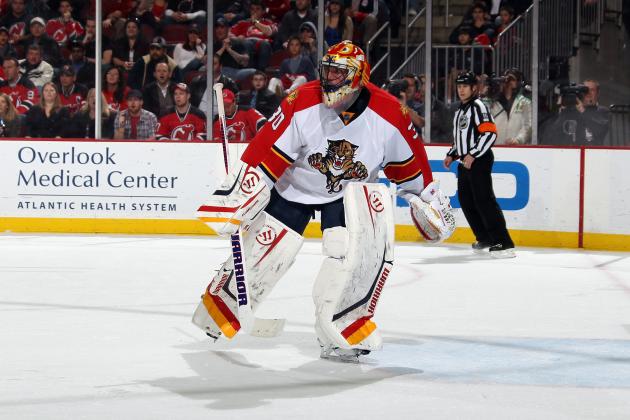 Bruce Bennett/Getty Images

While Roberto Luongo's fate remains very much up in the air, there is still a possibility that he will be traded prior to next season, and the Florida Panthers are one of the top candidates.
If a trade were to happen, it is likely that either Scott Clemmensen or Jose Theodore would be headed back to Vancouver.
Theodore is the more valuable and talented of the two and has a no-trade clause, leaving Clemmensen.
The 35-year-old Clemmensen has been a very dependable backup throughout his career, having played most of his 152 games in New Jersey and Florida.
Over the past four seasons, Clemmensen has posted a save percentage of .914 in 124 regular season games.
His experience and consistency could make him a perfect backup for the arguably unproven Schneider.
Marianne Helm/Getty Images

As mentioned earlier, the Canucks may end up looking to free agency to fill the backup role.
Of the remaining free agents, Dan Ellis is the top candidate. After an incredible rookie season which saw Ellis post a 23-10-9 record and .924 save percentage, Ellis' number faded.
That said, he is still a fairly young, experienced goaltender who's proven himself in the NHL.
It should also be noted that Ellis publicly stated his desire to play behind Cory Schneider, when he reached out to a reporter to spread the word.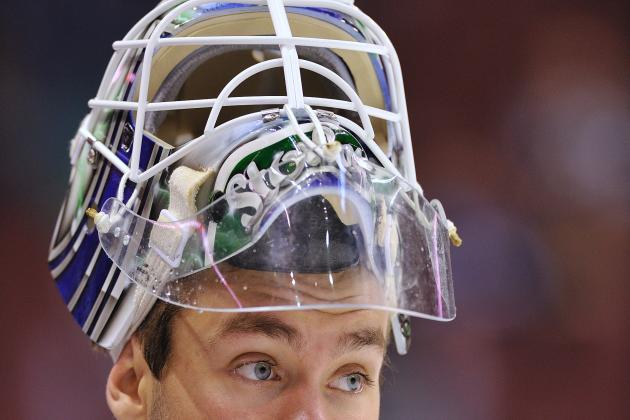 Nick Didlick/Getty Images

I mentioned earlier that experience is important when backing up a young starter. And as much as that is true, it would be hard to withhold the 24-year-old Eddie Lack from getting his NHL career rolling.
In the past two seasons in the AHL, Lack has posted a .926 save percentage over 99 regular season games while remaining consistent with a .928 save percentage in 17 playoff games.
If there's any indication that he'd ready for the big league, that's it.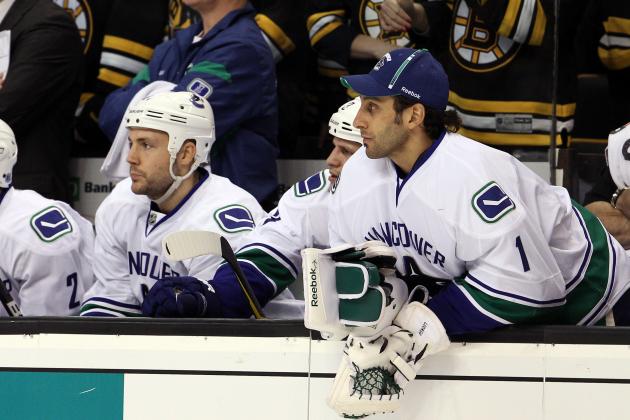 Elsa/Getty Images

With each day that passes, the odds of Roberto Luongo getting traded get smaller.
The fact that it remains unresolved almost two months after the Canucks agreed to terms with Schneider is evidence enough that Lou is not catching anyone's eye.
Luongo has proven himself as an elite goaltender and has no business in a supporting role. But if $9.3 million in goaltenders makes the Canucks top contenders, then it could be a sacrifice worth making.