Tim Lincecum: 4 Possible Options the Giants Have with His Upcoming Free Agency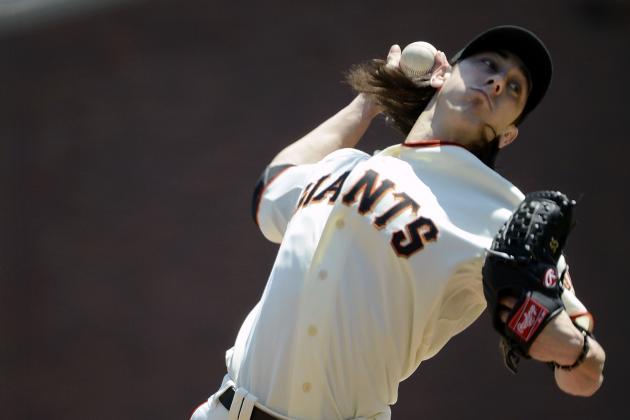 Thearon W. Henderson/Getty Images

The reasons for the sudden decline and fall of Tim Lincecum are plentiful.
He scrapped his slider during spring training to save some wear and tear on his elbow, only to begin throwing it again shortly after the season started.
However, even though he's been using the slider, it hasn't been as effective this season. Righties are hitting .283/.352/.478 off of Lincecum this year, and the slider is the primary pitch that he attacks them with.
After bulking up last year to maintain velocity on his fastball, he shed a lot of weight swimming in the offseason, which could explain the drop in velocity.
Pitchers that lose fastball velocity can afford to do so as long as they also decrease speed in their changeup to keep the difference between the two pitches close to 10 miles per hour. Alas, Lincecum's changeup hasn't lost velocity, and there is only a seven MPH difference between his average fastball and changeup now.
He also battled some blister and finger nail issues earlier this season, which prevented him from throwing in between starts for a period of time.
Additionally, he's had a hard time out of the stretch this year. Lincecum has a .268/.369/.430 line out of the stretch, and that balloons to .282/.402/.468 with runners in scoring position.
His command has also been an issue as his walk rate has shot up to 10.3 percent this season from a career low of 7.5 percent in 2009, when he won his second Cy Young Award. The command issues have led to a lot of hittable pitches in the middle of the strike zone.
From a scouting standpoint, it appears to me that Lincecum is late in getting his arm out in front when his left leg plants, which is causing him to miss at the belt or above. Lincecum needs to drive the fastball down below the belt to set up his off-speed pitches, but he has not been able to do that consistently this season.
Whatever explanation you want to use for Lincecum having the fifth worst ERA and the second worst quality start percentage in all of baseball this season, he'll be a free agent after next year. The Giants are currently on the hook to pay him $22 million next year to see if he can rediscover his old form.
Here are four possible options that the Giants have with Lincecum as he approaches free agency.
Begin Slideshow

»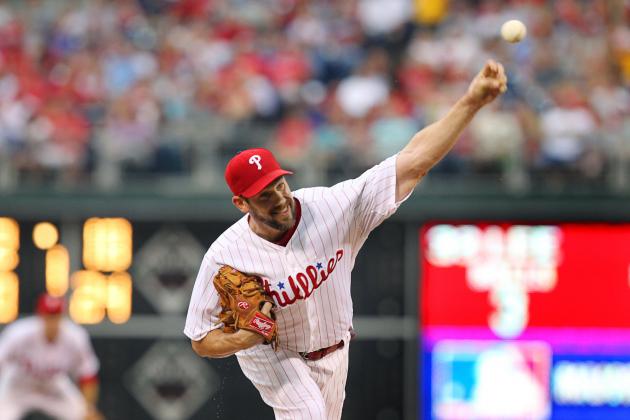 Hunter Martin/Getty Images
The Phillies almost definitely wouldn't trade Lee for Lincecum, but it's worth a shot.
One option the Giants have to deal with Lincecum's impending free agency is to trade him this offseason. It's never good business to trade someone when his value is at a low point, but perhaps there are a few teams out there that believe they can work out Lincecum's kinks.
If I were running things, I would call the Phillies and gauge their interest in a swap of Lincecum for Cliff Lee. They would probably hang up immediately.
However, the Phillies may want to get out from under the remaining $100 million-plus left on Lee's contract while still attempting to contend next season. One way to do that would be to flip Lee for Lincecum, who would only be on a one-year contract for the Phillies.
That hypothetical trade is highly unlikely given that those types of challenge trades rarely happen. While Lee is six years older and much more expensive than Lincecum, he's also a much better pitcher right now, especially when you factor in his unsustainable home run rate which is likely to drastically fall next season.
Any trade involving Lincecum is highly unlikely given his sudden decline in value.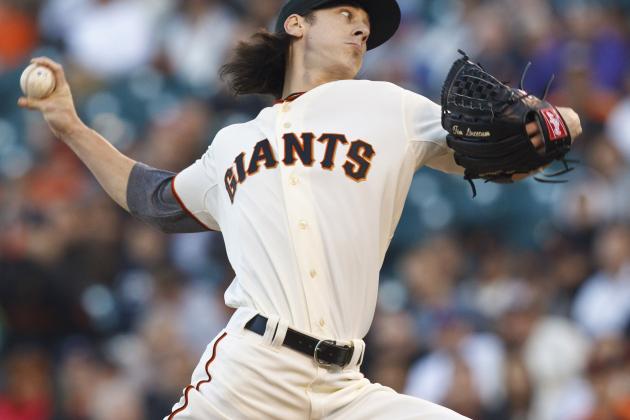 Jason O. Watson/Getty Images

Another option would be for the Giants to extend Lincecum at a significant discount this offseason in the event that he does rediscover his old form next year.
There are reasons to believe that Lincecum will rebound. Entering his start Wednesday night, he's delivered five quality starts in seven tries since the All-Star break. Over his last 43.2 innings, he's struck out 43 against just 15 walks while putting up a 3.30 ERA.
Lincecum has also been victimized by a .326 BABIP this season. Part of that is due to his command and location problems, but bad luck may also be a factor. If his BABIP regresses to his career norm next year (.297), he could be due for a significant bounce-back season.
If the Giants don't extend Lincecum this offseason, and he reverts to something close to his Cy Young form, he will be headed for a huge payday in free agency. However, if the Giants offer him an extension this offseason, they could end up saving a ton of money in the future. It would be a high-risk gamble, but one that could ultimately pay huge dividends.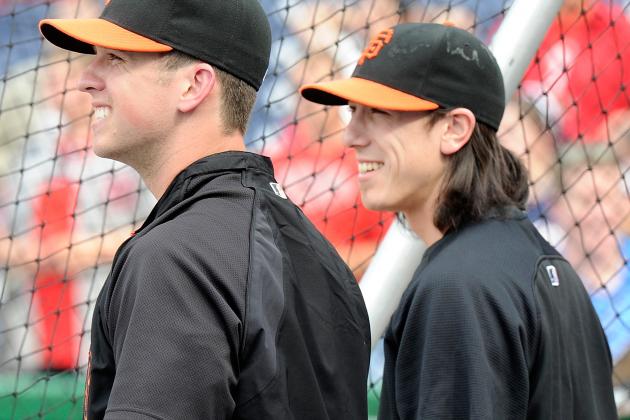 Greg Fiume/Getty Images

The Giants could wait and see how Lincecum pitches next season before deciding what to do, and this would seem to be the most likely course of action.
If he pitches well at the start of the season and the team isn't in contention, the Giants could deal him at the deadline rather than lose him for just a draft pick in free agency. If the team does contend, and Lincecum pitches well, it can let him test the market and decide if they want compete for his services in free agency.
If he pitches poorly again, the Giants can just let his contract expire and move on, using the savings from his expiring contract and Barry Zito's to make a run at a free-agent starter.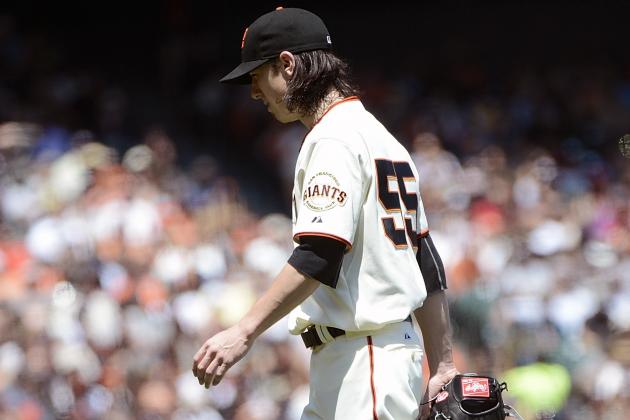 Thearon W. Henderson/Getty Images

Lincecum, his father and his agent would probably throw a fit if the Giants tried to convert him to the bullpen one year before he hits the open market.
However, if the Giants determine that Lincecum has just worn down as a starter due to his slight frame, a conversion to the bullpen would make a ton of sense.
Glenn Perkins and Wade Davis are two recent examples of starters that were converted to relief roles who both have seen their stuff and their results play up with less usage.
It isn't hard to imagine Lincecum having a dominant second act to his big league career out of the bullpen. He gets lefties out and he has starter experience, so he could be used for multiple innings a few times a week. His fastball would probably shoot up from the 88-93 MPH range to 91-96, and his off-speed stuff would become more crisp with a lighter workload.
A conversion to the bullpen might be the best thing for Lincecum's career. However, because starters don't make as much money as relievers on the open market, Lincecum would likely resist such a move in the short term. However, if he doesn't rediscover his form as a starter, don't be surprised to see him surface somewhere as a dominant reliever in the future.