10 American College Players Who Could Become Soccer Stars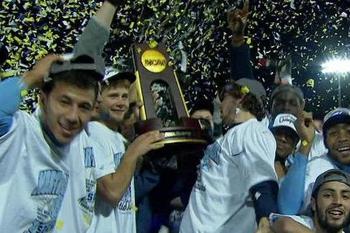 espn1005.com
Last fall a large class of talented collegiate players turned professional, either after finishing their senior seasons or leaving college early to ply their trade in the professional ranks.
Despite this, the U.S. college ranks are still filled with a nice crop of future American stars.
Here are 10 American collegiate soccer players who could go on to great things.
Mark Sherrod, Maryland
A returning Hermann Trophy semifinalist, this 6' 3" junior forward from Maryland looks set to have a monster season. Last season as a sophomore at Memphis, Sherrod set the school's single-season goal scoring record at 19 and led the nation in goals per game.
Sherrod finished fourth nationally in total points, was named a Third-Team All-American and named Conference USA's Player of the Year.
Yannick Smith, Old Dominion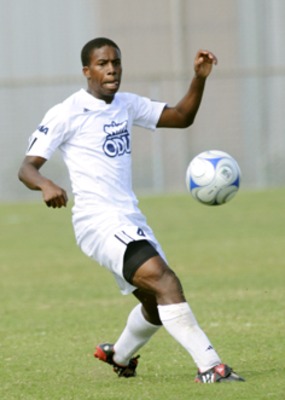 odu.edu
Smith is a senior forward at Old Dominion and was also a 2011 Hermann Trophy semifinalist. In 2011 Smith was a Third-Team All-American, finished ninth in the nation in goals scored with 16 and was a two-time national Player of the Week.
Smith's Old Dominion squad is ranked No. 23 in the nation heading into this season.
Gyasi Zardes, Cal State Bakersfield
Zardes is a junior forward at Cal State Bakersfield and was a Hermann Trophy semifinalist as a sophomore last season.
Zardes finished the 2011 season with 18 goals, which placed him fourth in the nation and earned him a Third-Team All-American selection.
Check out this hat trick he scored last season with goals at the 1:40, 2:15 and 3:50 marks as well as a very nice back heel assist at the 1:15 mark.
Kyle Venter, New Mexico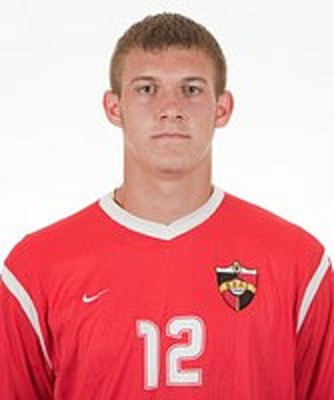 isiphotos.photoshelter.com
Venter is a senior defender from New Mexico and was key in his team's 18-0-4 undefeated season last fall. Led by Venter, the Lobos head into this season ranked No. 6 and hope to build on their conference championship and Sweet 16 appearance from last year.
Carlos Alvarez, Connecticut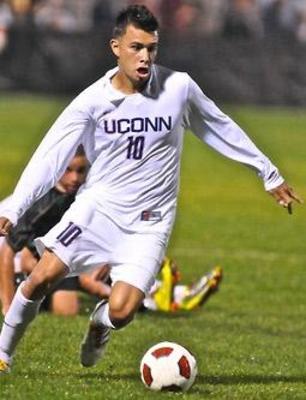 topdrawersoccer.com
Alvarez was the playmaker last season for No. 1 ranked Connecticut and finished as a Second-Team All-American. Alvarez finished with six goals and eight assists, helping UConn to a 19-3-3 record.
The Huskies enter this season ranked No. 4 in the nation.
John Stertzer, Maryland
Stertzer, a returning Third-Team All-American, leads Maryland into this season as the preseason's No. 9 ranked team. A senior midfielder, Stertzer turned in an impressive 14 goals for the Terrapins last season and was also an All-ACC selection.
Here is his two goal effort from last season against Rutgers.
Jonathan Mendoza, Stetson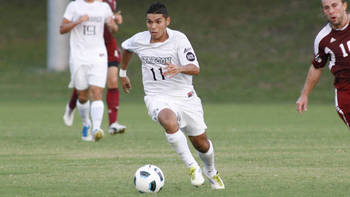 gohatters.com
Mendoza, a senior midfielder for Stetson, returns this season following a junior campaign that included 11 goals in 19 games. He was a Third-Team All-American in 2011 and his conference's Player of the Year.
Scott Caldwell, Akron
Caldwell is a senior midfielder for perennial college powerhouse Akron and comes off a 2011 season where he was a Third-Team All-American.
Caldwell finished last fall fourth in the nation in assists, tied with MLS-bound Enzo Martinez, and had more assists than big name college midfielders Kelyn Rowe, Luis Silva and Ben Speas.
Check out Caldwell's game-winning goal from the 2010 College Cup at the 4:20 mark.
Walker Zimmerman, Furman
Zimmerman is a sophomore defender for Clint Dempsey's alma mater, Furman. Zimmerman finished his 2011 campaign garnering Third-Team All-American honors as a freshman.
Zimmerman is also a veteran of the United States Youth National Team, winning call-ups at the U-18 and U-20 levels.
He leads Furman into the season ranked No. 24 in the nation and the No. 1 team in the Southern Conference's Preseason Coaches Poll.
Check out this two-goal effort from last fall starting at the 0:37 mark.
Eric Schoenle, West Virginia
The last player to make the list, Schoenle is a senior defender who plays for West Virginia.
Last fall Schoenle garnered Third-Team All-American honors.
Check out this gorgeous header he had against No. 1 ranked UConn last year.
Follow me on Twitter @AmerTouchline
Keep Reading