6 Premier League Teenagers to Get Excited About This Season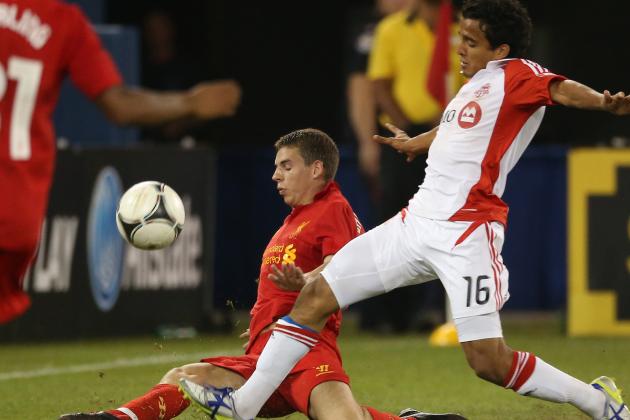 Tom Szczerbowski/Getty Images

With the season now underway, the transfer window closing in less than a week and soccer fans nervously waiting for the finalized roster of their chosen team, things are really starting to heat up.
While some managers are fishing out mature, experienced players, others are happy to take a chance on ripening young guns who have an exceeding amount of potential.
This season, there is an abundance of rookies to get excited about, whether they have already been on the scene for the past season or so or are new to the EPL.
These are my six Premier League teenagers to get excited about this season.
Begin Slideshow

»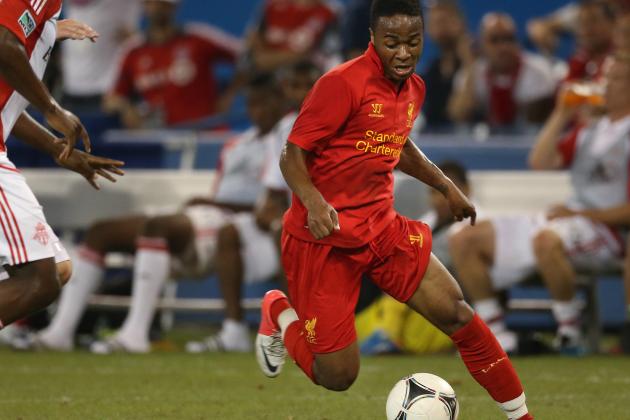 Tom Szczerbowski/Getty Images

At just 17 years of age, Raheem Sterling could be an exciting prospect for Liverpool.
Although Sterling only made a handful of appearances last season, he is the second-youngest player ever to play for Liverpool, conveying that there is potential for growth.
Sterling is a tricky winger who has impressive pace, a position which Liverpool could have room for.
Although there were talks of Rodgers loaning out Sterling due to his inexperience, it is obvious that Sterling is a player to watch for the future.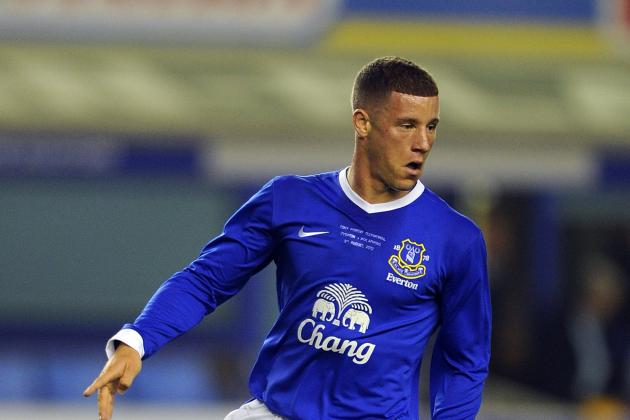 Chris Brunskill/Getty Images

Ross Barkley's debut performance for The Evertonians against Queens Park Rangers highlighted the young man's potential.
Barkley was named man of the match by Radio City Sports for his impressive performance on the pitch.
Although Barkley was not a featured player on a consistent basis for the Blues, his performances showed flashes of potential.
His early performances were especially praised, and Barkley conveyed that there was a bright future for him with Everton.
Barkley, aged 18, is not new to the club, as he is a product of the Everton Youth Academy and has represented Everton on some level for seven years.
Barkley is an extremely skillful midfielder who uses his pace exceptionally well.
It will be interesting to see whether Barkley will fill in for Jake Rodwell and prove he is the man for the job.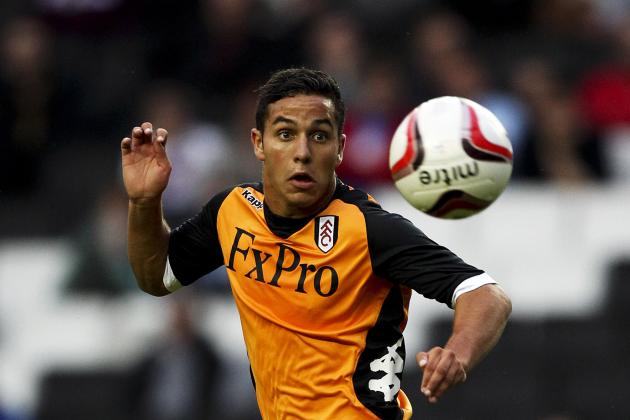 Ben Hoskins/Getty Images

Kerim Frei, Fulham's creative midfielder, showed signs of a successful future when he made 16 appearances for The Cottagers in the 2011/2012 season.
Eighteen-year-old Frei proved that he was not afraid to keep the ball at his feet and made some lovely plays, exuding confidence.
Although Frei was not a regular starter, he showed flashes of what he can do, and his time on the pitch will only help him for the season to come.
It will be interesting to see how much playing time Martin Jol will give the youngster and whether he will thrive alongside the likes of Diarra.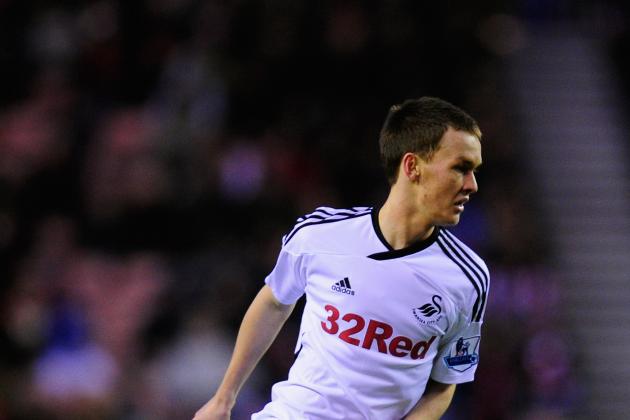 Stu Forster/Getty Images

Joshua McEachran will be a key player for Middlesbrough in the upcoming season.
A 19-year-old, McEachran, who is on loan from Chelsea, is known for his perceptive play and is a creative midfielder, who is strong defensively as well as offensively.
After his first season at Chelsea, McEachran was awarded Chelsea's young player of the year for his nine performances on the pitch.
McEachran is a young prospect with many strong attributes, and at only 19, he has time on his side in order to flourish into a superb player.
Middlesbrough will be a good platform for McEachran to develop this season and show what he is capable of.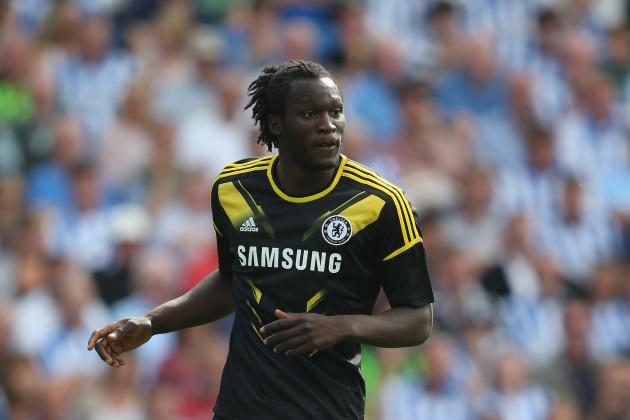 Mark Thompson/Getty Images

Romelu Lukaku, Belgium's answer to Didia Drogba, is a certainty to shake things up for West Brom this year in the Premier League.
Lukaku, who is on loan from Chelsea to West Bromich for the 2012/2013 season, is a powerful striker with immense talent.
Lukaku put himself on the map when he scored 33 goals for Anderlecht over the span of three season before being signed to Chelsea.
Lukaku did not seem to fit in at Chelsea and had a difficult time proving his talent, providing for some lackluster performances.
Although Lukaku did not shine at Chelsea, it is imminent that his talent will come through at West Brom.
Lukaku already has proven his ability scoring a goal against Liverpool in his season opener, proving that he is not going to back down.
Lukaku will feature prominently for West Brom, and after a disappointing stint at Chelsea, the youngster will be undoubtedly trying to prove he was worth every penny.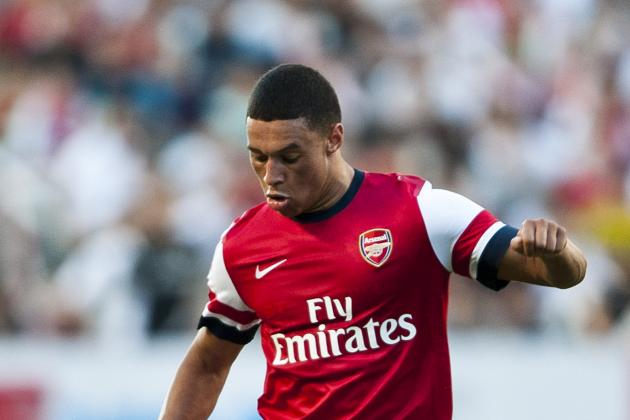 Victor Fraile/Getty Images

Alex Oxlade-Chamberlain has already proved that he is a gifted young star and is not afraid to challenge himself.
Chamberlain rose to success in the 2010/2011 season when he emerged as a fresh young star for Southampton.
It did not take Chamberlain long to attract the top clubs in the league due to his successful showings on the pitch. Chamberlain scored nine goals for Southampton and was named in the PFA team of the league for his efforts.
Chamberlain wanted his career to take flight and it wasn't long before he caught Arsene Wenger's attention. At the beginning of the 2011/2012 season, Chamberlain was signed to Arsenal.
Chamberlain has already matured as a player since arriving at The Emirates Stadium with successful performances against high-class teams both in the Premier League and the Champions League.
Chamberlain has also produced solid performances internationally, netting crucial goals for the Under-21 English side and coming away with man of the match performances.
At the tender age of 19, it is inevitable that this young man will only develop further under the tutelage of Arsene Wenger.