Roger Clemens and the 7 Most Pathetic 'Comebacks' in Baseball History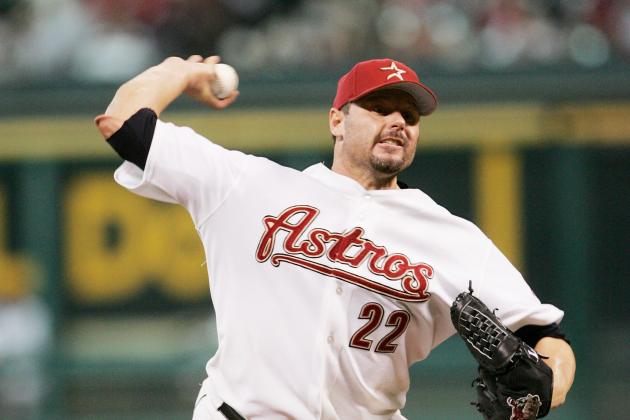 Stephen Dunn/Getty Images

History is being made tonight, somewhere in the greater Houston area.
Sugar Land, to be exact. In some small dark room the webmaster for the Sugar Land Skeeters' official website is overwhelmed with the outpouring of hits the home page has received today.
Rightfully so; it's not every day that a seven-time Cy Young award winner joins a minor league team, albeit a 50-year-old seven-time Cy Young award winner.
That's right, folks. Roger Clemens has signed with the minor league Sugar Land Skeeters.
Some folks may applaud Clemens for not allowing his passion for the game to die. Others may look at him as a joke, moving towards another publicity stunt in a sordid recent history of negative press.
The idea of (arguably) the greatest pitcher of all time resigning himself to pitch at the age of 50 for a minor league club is laughable, even pathetic.
So, where does this recent "comeback" rank among the all-time worst comeback attempts in baseball history?
Let's have a look.
Begin Slideshow

»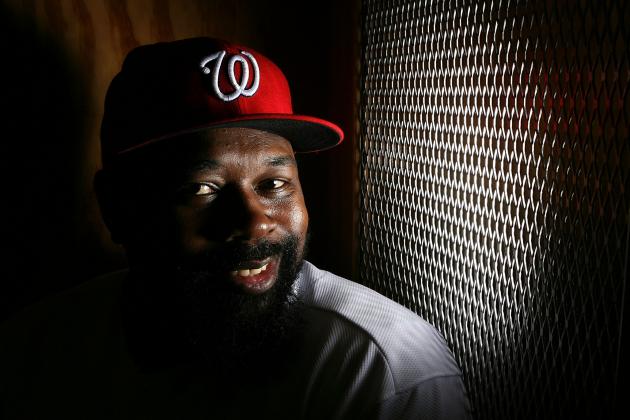 Doug Benc/Getty Images

Back in January 2012, Dmitri Young was considering making a comeback to Major League Baseball.
He lost 70 lbs (not reflected in the picture above) to combat his diabetes. His average playing weight fluctuated from 290-320 lbs, but he was weighing in at just 232 lbs for his tryouts.
Even though he got in shape and had serious drive to get back to the bigs, not a single team in baseball wanted to take a chance on Young.
For a player with a career .292 batting average and a .351 OBP, the complete lack of interest was certainly pathetic.
For Young, though, life goes on. He currently is working on developing his own charitable organization.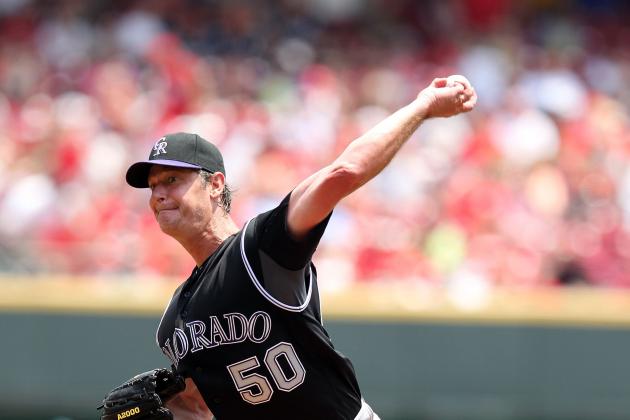 Andy Lyons/Getty Images

After the 2010 season at the ripe old age of 47, Jamie Moyer took a two-year hiatus from baseball only to make a comeback attempt this season...at 49 years of age.
Somehow, he managed to get a job on the Colorado Rockies. Then again, the Rox have the worst ERA and WHIP in all of baseball, so it really isn't that surprising.
Nevertheless, Moyer's comeback lasted 10 games. During that stretch he would go 2-5 with a 5.70 ERA and a 1.733 WHIP.
The fact that a team with a 5.41 ERA and 1.55 WHIP couldn't find a use for him is pretty sad.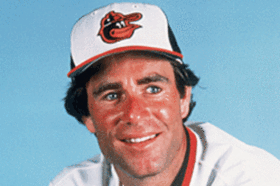 Photo Credit: Hardball Talk
If you look up this Hall of Famer on Baseball Reference, you'll find no mention of his 1991 season.
It was quite forgettable, that's for certain.
Seven years after retiring in 1984, Jim Palmer decided to attempt a comeback in 1991 for the Orioles.
This comeback attempt came at the age of 45, and just months after being inducted into Major League Baseball's Hall of Fame in Cooperstown, N.Y.
Palmer, obviously out of his former baseball shape, put together an abysmal start that season.
He allowed five hits and two runs in two innings of a spring training game and decided to call it quits permanently.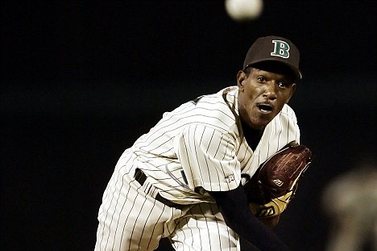 In 2005, the once-dynamic Boston Red Sox/Montreal Expo and Texas Ranger found himself back in Massachusetts, playing for the minor league Brockton Rox ballclub.
Always known for his erratic behavior, Oil Can had long thought that he was exiled from Major League Baseball, yet wanted to continue to play.
At the age of 45, Boyd went 4-5 for the Rox with a 3.83 ERA and a 1.124 WHIP in 16 starts. Impressively enough, his WHIP led all starters on the Rox that year.
Pathetically, though, he was 45 years old, playing to try to obtain some attention from MLB.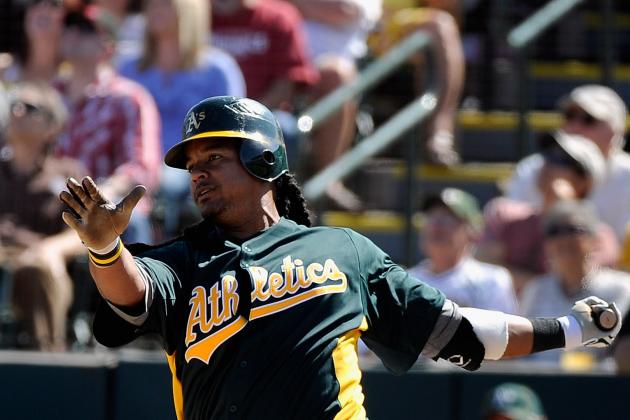 Kevork Djansezian/Getty Images

Where exactly does one begin with Manny Ramirez?
The fact that he's failed about 555 drug tests over the past few seasons is a pretty good place to start. Ramirez found his ticket being punched out of baseball back in 2009 when he failed a drug test as a member of the Los Angeles Dodgers.
Ramirez served his 50-game suspension and returned.
Upon his return, he was ineffective as a member of the Dodgers, then the White Sox. In 2011 he signed with the Tampa Bay Rays, failed another drug test and gave up on his team, opting to retire...for a year.
Fast forward to 2012 and Man-Ram decided he wanted to make a "clean" comeback.
The A's took a chance with him and found that he was not worth their time. The A's...not worth the A's' time?!?
Once a feared batter, Ramirez is now just a joke upon himself.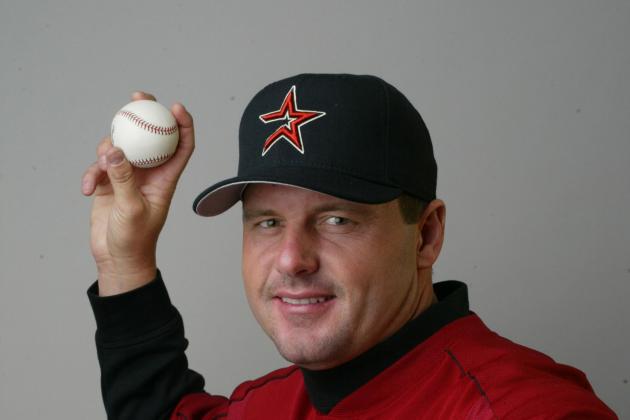 Rick Stewart/Getty Images

At 50 years of age, Roger Clemens has decided to return to baseball.
He's been hidden away from any competitive baseball while fighting off perjury charges for the past several years.
Coming back to play the game now appears to be some type of publicity stunt, and awfully convenient timing for the seven-time Cy Young winner.
It is his first time appearing on the Hall of Fame ballot after all. Perhaps he's trying to push back his eligibility date five years?
Of all the dramatic things we've seen...well, this isn't one of them. It's pathetic.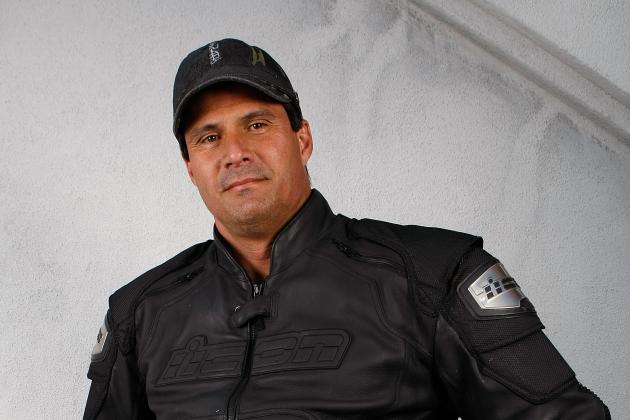 Michael Buckner/Getty Images

You already knew Jose Canseco would be No. 1, didn't you?
How can he not be? For years, he has been incessantly nagging anyone who will listen that he wants just one more chance at playing in the big leagues.
The only teams willing to give him a shot are those of the minor-league variety, looking to sell a few extra tickets to their home games.
His plights are pathetic, but his tweets, well, those my friends are always epic.