Colts vs Steelers: Pittsburgh's Biggest Winners & Losers from Preseason Week 2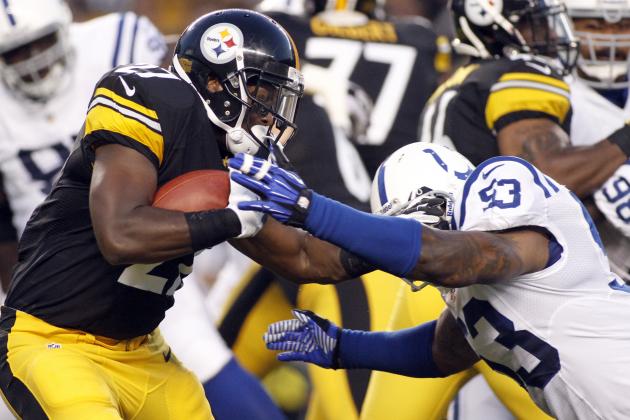 Justin K. Aller/Getty Images
Jonathan Dwyer ran the ball eight times for 43 yards Sunday in the Steelers' 26-24 preseason win over the Indianapolis Colts.
The Pittsburgh Steelers defeated the Indianapolis Colts 26-24 Sunday night in Week 2 of the preseason.
In August, however, it's not about winning games. It's about winning jobs.
More than a third of the players dressed in black and gold on Sunday night at Heinz Field will turn in their uniforms by the time the Steelers open the season in Denver on Sept. 9.
The Steelers were winners as a team Sunday night, but individually there were some winners and some losers.
Begin Slideshow

»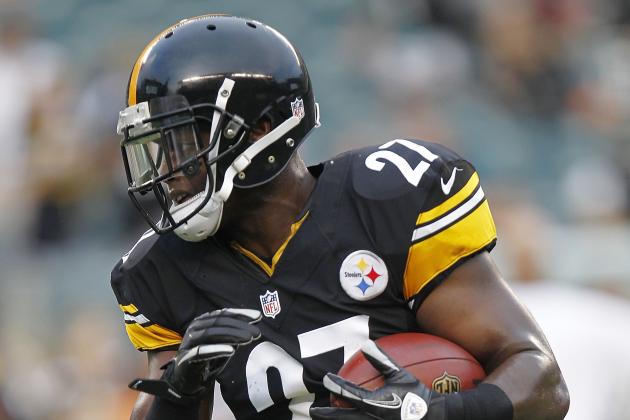 Jeff Zelevansky/Getty Images

Third-year running back Jonathan Dwyer had been battling a shoulder injury in training camp, but it didn't take long for him to make his presence felt Sunday.
On the game's first two plays from scrimmage, he gained three yards and seven yards. He also had a four-yard gain on the game's opening series.
Dwyer led the Steelers' running backs with 43 yards on eight carries, including a 23-yard run.
Jason Ford had eight carries for 42 yards, but all his yards came against Colts training-camp fodder in the fourth quarter. Dwyer had some of his yards against the Colts' first-team defense.
With the Steelers thin at running back because of injuries, Dwyer answered the call.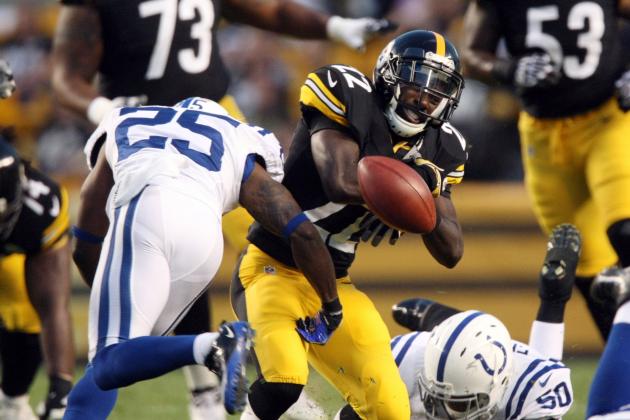 Jason Bridge-US PRESSWIRE

Rookie running back Chris Rainey was injured early in the game and was examined for a possible concussion.
He returned to the game, which means there was no concussion (or at least in today's NFL it better mean he didn't have a concussion).
Despite showing such toughness, it wasn't a great night for Rainey.
His injury came on his first carry of the game. He gained eight yards but fumbled. Teammate Emmanuel Sanders recovered the fumble, but you don't want to be coughing up the ball the first time you touch it.
The fifth-round draft pick fielded two kickoffs in the end zone and both times failed to get the ball to the 20.
Rainey gained just 20 yards on six carries and caught two passes for three yards.
Good thing his roster spot is fairly secure.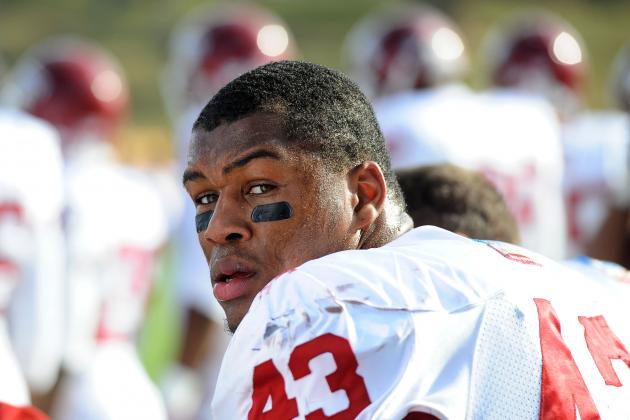 Mark J. Rebilas-US PRESSWIRE

According to Mark Kaboly of the Pittsburgh Tribune-Review, Adrian Robinson has made an impression at training camp.
That didn't change Sunday night.
An undrafted rookie linebacker from Temple, Robinson pressured Colts' second-string quarterback Drew Stanton multiple times and appeared to get his hand on a pass.
Considering how injuries have depleted the Steelers' linebacking corps, there might be a place for Robinson on this roster.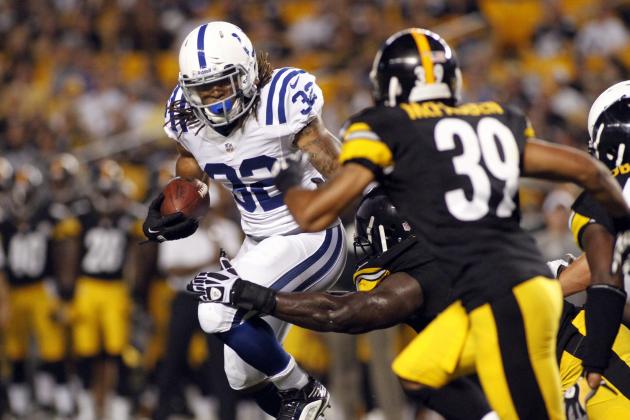 Justin K. Aller/Getty Images

Initially I was disappointed that the Steelers' first-team defense didn't get much pressure on Andrew Luck aside from LaMarr Woodley's sack.
Then I realized the Steelers likely weren't unveiling any exotic blitz packages in a preseason game.
But how fancy do you have to be on defense to stop the run?
The Steelers allowed 59 rushing yards on 13 carries in the first half Sunday night, more than four yards a carry, and their starters played into the second quarter.
That's a little concerning considering the Steelers slipped a little stopping the run last season.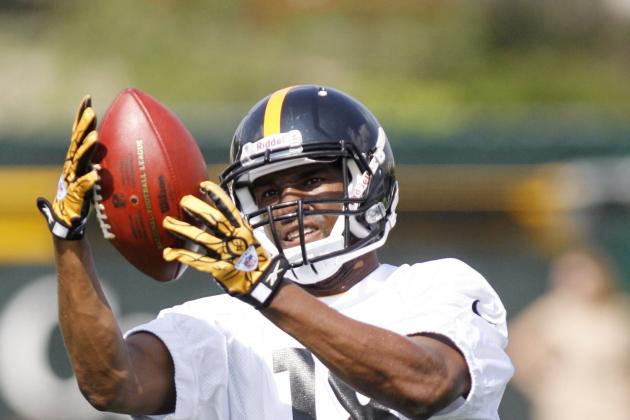 Charles LeClaire-US PRESSWIRE

The Steelers had been waiting for a wide receiver not named Antonio Brown, Emmanuel Sanders or Jerricho Cotchery to emerge.
That finally happened Sunday night.
Gilreath caught four passes for 78 yards. All of his catches led to scoring drives. He made an adjustment on a poorly thrown Jerrod Johnson pass on one of his catches.
Assuming Mike Wallace reports to camp at some point, the Steelers' No. 5 receiver spot is wide open. Gilreath, a second-year player out of Wisconsin, will be hard to ignore when the Steelers' braintrust decides who that fifth receiver will be.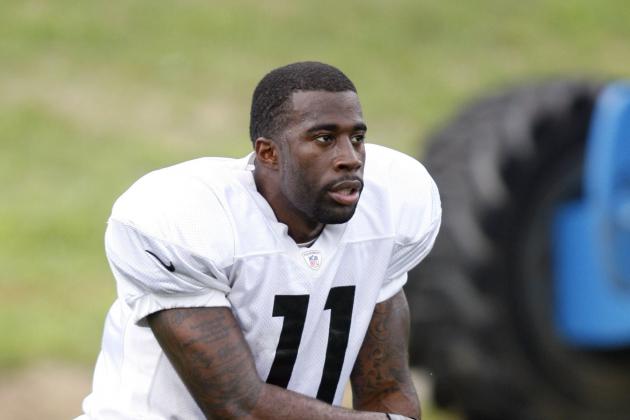 Charles LeClaire-US PRESSWIRE

Toney Clemons made one catch Sunday night, and it was a decent catch.
The 14-yard grab in the fourth quarter moved the Steelers to the Colts' 25 and set up Daniel Hrapmann's 43-yard field goal that pulled the Steelers to within 24-23.
However, Clemons was overshadowed by Gilreath. According to Jim Wexell of Steel City Insider, Clemons needs to make a splash during the preseason to survive cutdown day.
Clemons, drafted in the seventh round out of Colorado, went to high school in the Pittsburgh area, which might be one of the reasons everyone seems to be pulling for him to make this team.
Unfortunately for him, Gilreath might have moved ahead of him in the pecking order Sunday night.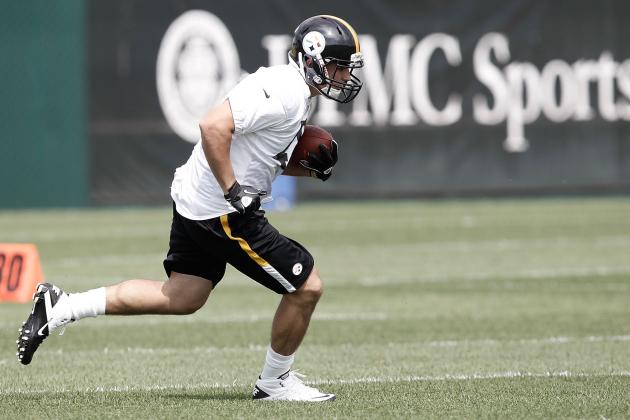 Jared Wickerham/Getty Images

Leonard Pope showed he's more than just Todd Haley's sidekick.
The tight end threw a couple of key blocks and caught two passes for nine yards Sunday night.
Pope was one of the main blockers for Ben Roethlisberger's 37-yard pass to Antonio Brown in the first quarter. The play led to Roethlisberger's 57-yard touchdown pass to Brown.
Pope also helped spring Jonathan Dwyer for a 23-yard run in the second quarter.
David Paulson (pictured), a rookie drafted in the seventh round out of Oregon, made his case for a seat on the plane to Denver Sept. 9 with two catches for 11 yards.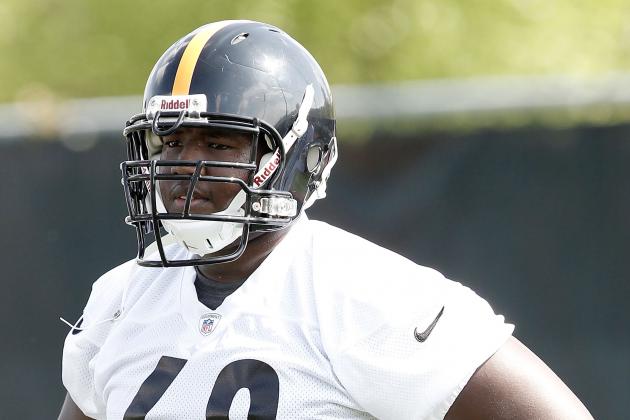 Jared Wickerham/Getty Images

You have to be a special kind of bad to get booed by your home fans in the fourth quarter of a preseason game.
Kelvin Beachum, a rookie seventh-round draft pick chosen five spots before Mr. Irrelevant, was at fault for at least one sack of Charlie Batch and was on the unit that allowed Daniel Hrapmann's game-winning field goal to be partially blocked before finding its way over the crossbar.
The offensive lineman also was called for two holding penalties, the second of which seemed to prompt boos from the few fans who remained at Heinz Field in the fourth quarter.
Those fans must know how much Beachum has struggled in training camp. He didn't help his chance of making the team with Sunday's performance.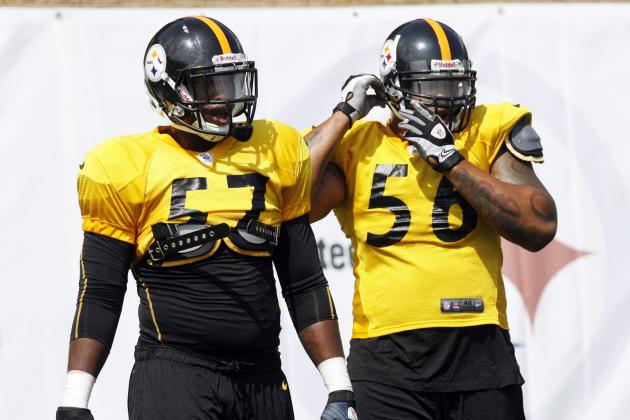 Charles LeClaire-US PRESSWIRE

Mortty Ivy, a second-year linebacker, saw extended action on defense Sunday night because of the Steelers' thinning ranks at that position.
He made his biggest impact on special teams when he blocked a Pat McAfee punt in the third quarter, giving the Steelers the ball at the Colts' 10 and setting a up a field goal that tied the game, 17-17.
Ivy also helped alter a Drew Stanton pass that went incomplete.
He has a chance to stick around on the practice squad this season.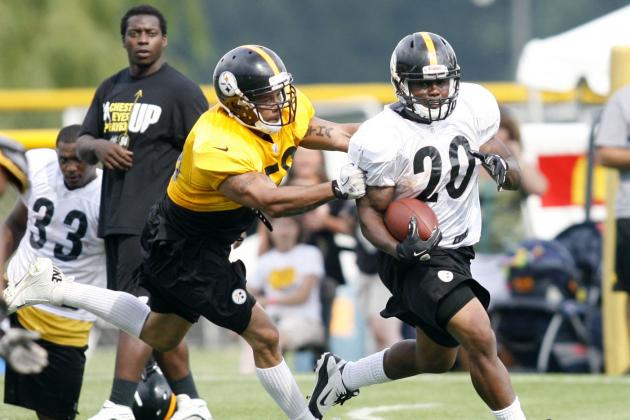 Charles LeClaire-US PRESSWIRE

Running back Baron Batch seems to be another guy everyone is rooting for.
Batch missed last season after suffering an injury early in training camp.
He's remained healthy so far this summer and has a chance to show what he can do.
All he could do Sunday was gain 19 yards on eight carries, not nearly as impressive as teammate Jonathan Dwyer's 43 yards on eight carries.
Assuming Rashard Mendenhall and Isaac Redman get healthy again, and that Chris Rainey can hang onto the football, Batch could be in danger of being lost in the shuffle if he doesn't improve.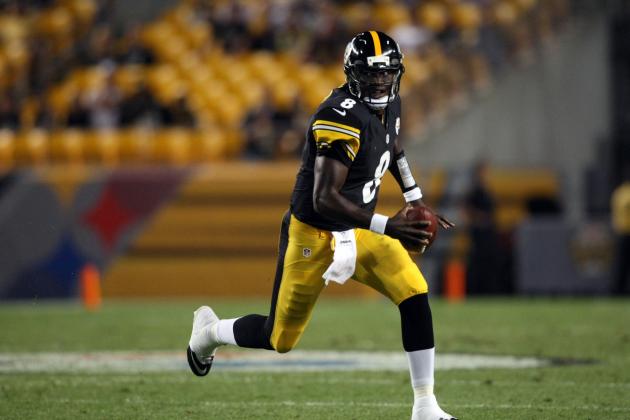 Jason Bridge-US PRESSWIRE

Jerrod Johnson by no means solidified a roster spot Sunday night.
He kept himself in the discussion, though, when it comes time to decide who will provide quarterback depth.
Johnson completed four of five passes for 65 yards and led the Steelers on two field goal drives in the fourth quarter, including the game-winner with 23 seconds left.
Ben Roethlisberger turned 30 during the offseason. Byron Leftwich and Charlie Batch are both older than him. The Steelers could use some youth at the quarterback position. Even though they plan to have Roethlisberger at the controls of the offense for years to come, they need to have an eye on the future.
It will be hard for Johnson to unseat Batch or Leftwich for a roster spot, but he at least showed some zip on this throws Sunday night.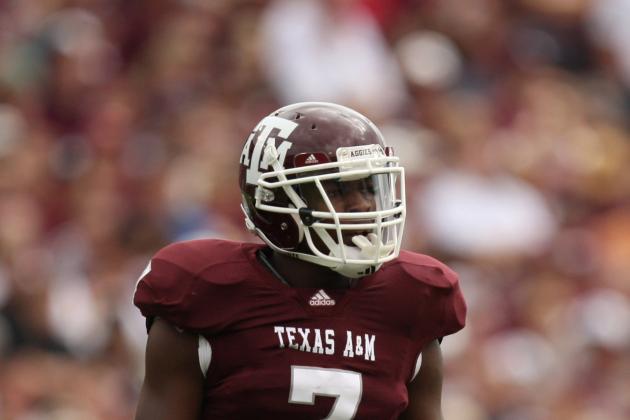 Thomas Campbell-US PRESSWIRE

As a seventh-round draft choice, Terrence Frederick faces an uphill battle if he wants to make this team.
That hill got a lot steeper after he was beaten on two passes in the fourth quarter on Sunday, including a 22-yarder to Griff Whalen.