NBA Free Agency 2012: Ranking the Best Role Players Left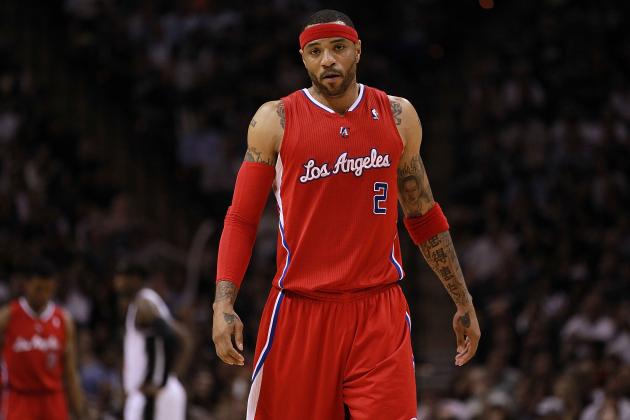 Ronald Martinez/Getty Images

If you're an NBA franchise looking for a player that's going to significantly change the look of your team, I'd suggest waiting until 2014, because you're too late to scoop anyone worthwhile in the remaining free-agency pool.
It's been all quiet on the NBA front over the past few weeks with few moves and minor speculation popping up from various franchises. It's amounted to nothing more than rumors, leaving several free agents (who are actually worth acquiring) without a job at the moment.
Because of the recent collaborations of "Big Threes," more role players are jobless than usual. Franchises are looking to create a dynamic where they have their three star players and then surround them either with lower-tier role players or role players who were willing to take a pay cut in order to hop on a possible championship-bound team.
Not every role player is willing to take that significant of a pay cut to join a contender, however, and some free agents have found that their skills aren't drawing as much attention as they should.
We're scraping the bottom of the barrel as we take a look at the top seven free agents who are still looking for a team.
Begin Slideshow

»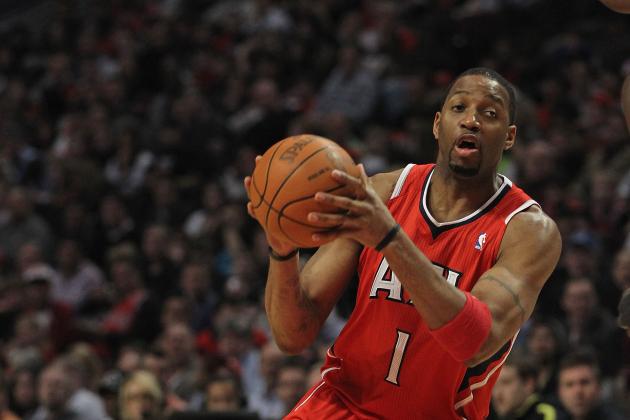 Jonathan Daniel/Getty Images

From averaging over 20 points per game only four years ago to dropping in 5.3 points with the Atlanta Hawks last year, Tracy McGrady is a case of a superstar's body betraying him.
Injuries have ravaged McGrady's career, with last year's performance at the age of 32 showcasing a shell of the player that was once a perennial MVP candidate and a two-time scoring champion.
McGrady played in 52 games last year. He has maintained relatively good health over the past two seasons, missing 14 games the past season and 10 the previous year while a member of the Pistons.
T-Mac isn't anywhere near starter's material, but he is an option that could be relied upon as a perimeter presence to help stretch the floor. His shot doesn't appear to have escaped him quite yet, after shooting nearly 46 percent from beyond the arc last year.
He is an eighth or ninth man at best at this point because of how much of a liability he has become in every other facet of the game besides shooting.
However, if McGrady can stay healthy for a season and a championship contender is looking to sign him, it may be a good deal, as we would certainly see a determined Tracy McGrady doing all he can for a possible final shot at winning a title, or at least getting past the first round.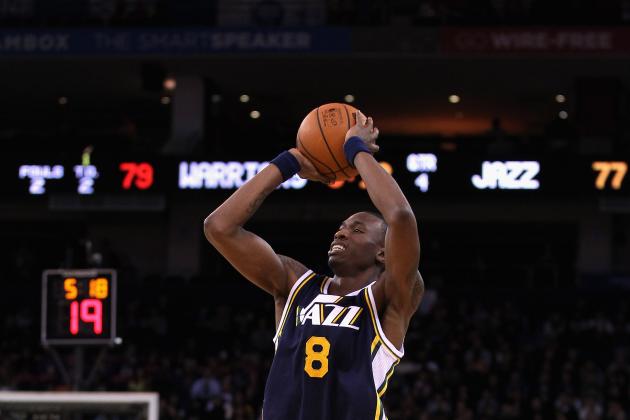 Ezra Shaw/Getty Images

I want to feel bad for Josh Howard because of all the injuries he's suffered, but when there's stuff like this on the Internet, I have no remorse whatsoever.
That's why I don't feel anything when I mention that the 43 games Howard played in last year were the most he's played in a season since 2009. This comes after playing 35 games in between stints with Dallas and Washington in the 2009-10 season and then playing a mere 18 games in a full season with the Wizards.
Howard was awful with the Wizards, and he didn't look much better with the Utah Jazz last year, which explains why interest in him is low and nonexistent.
Last year, Howard posted 8.7 points per game on 40 percent shooting from the field and a measly 24 percent from beyond the arc. It's a step up from the year before, but that's not saying much when the one season he played with the Wizards was the worst he had ever played.
Howard isn't drawing up any interest, mostly due to his poor play over the past two seasons and the fact that he's now a 32-year-old coming off of three consecutive injury-plagued seasons.
If a team is willing to take a chance and offer Howard the veteran's minimum, then it may pay off with Howard's ability to defend the perimeter and shoot from the mid-range. However, it's still a considerable risk to sign the oft-injured forward.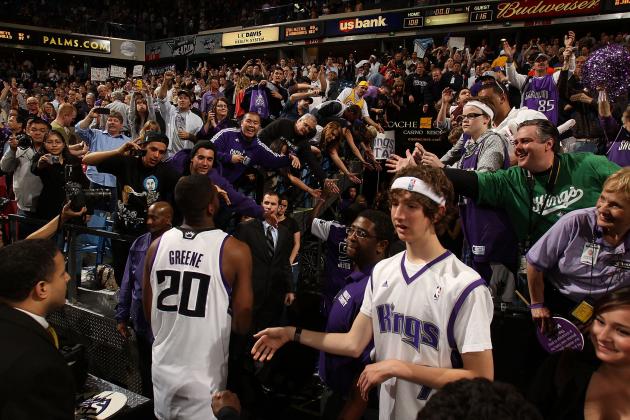 Jed Jacobsohn/Getty Images

As you can see with the addition of Donte Greene, there are not many role players worth acquiring this late in the offseason.
To say the least, Greene has been a considerable disappointment for the Sacramento Kings.
The high-flying athlete came in with lofty expectations despite being drafted as the 28th pick in 2008. He had the Kings excited for the future after an excellent sophomore season where he improved at every facet of the game following a forgetful rookie season.
Greene averaged 8.5 points and 3.1 rebounds per, while shooting 44 percent from the field and 38 percent from beyond the arc in that second season. It was the last time he was relevant, because the past two years have been supreme disappointments.
Respectively, Greene has shot 40 and 41 percent from the field to go along with 29 and and 24 percent shooting from beyond the arc.
His minutes took a hit last year, as he played only 15 minutes per game and started only seven games after starting 71 combined games the previous two years.
While Greene doesn't appear to have much to offer, he's still an excellent athlete who's only 24 years old.
There's still plenty of room for improvement, and there's still time for those improvements and adjustments to be made. He may become a legitimate role player who receives consistent minutes.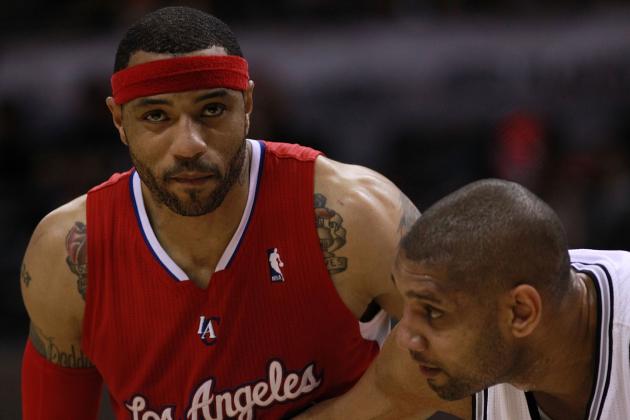 Ronald Martinez/Getty Images

If Kenyon Martin proved anything last year, it's that he could still be a key component of a championship team.
Some teams lack the toughness that's needed to send a message to their opponent. As a result, you see them compelled by a player that doesn't create much havoc in the stat sheet but makes his presence constantly felt on the court through intimidation and bruising hits.
Take last year's postseason run with the Los Angeles Clippers as a perfect example. Although Martin only posted up averages of 4.5 points and 3.2 rebounds per game, it's arguable that he was one of the Clippers' most important frontcourt players in their first-round victory over Memphis because of the extra possessions he provided, his overly-aggressive defense and his success in getting the Grizzlies' bigs frustrated.
That's the type of player Kenyon Martin has always been. However, without the same athleticism and game he had during the prime of his career, Martin's repertoire is basically limited to the occasional tip-dunk, grabbing some rebounds and, most importantly, disrupting the flow of the opposition by being an all-around bad guy.
K-Mart is that one player whom you hate to go up against but would love to have on your team just so you could unleash him, which makes it surprising that no one has signed the 34-year-old.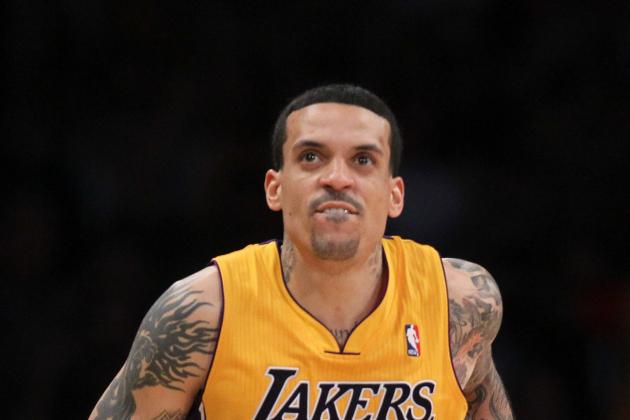 Jeff Gross/Getty Images

Considering that just about every team has a need for a solid perimeter defender whose main purpose is to annoy, it's a surprise that Matt Barnes isn't drawing much interest from anywhere in particular.
The fact that he was recently arrested for a traffic violation and resisting arrest doesn't help either. It's not a good thing to know that hard-headed demeanor of Barnes transfers over to the real world, where there aren't any referees, teammates or coaches to keep up you from doing something you may regret later.
Still, that characteristic of Barnes is part of the reason why he's held a job in the NBA since 2003, even though his contributions on offense are severely limited to an inconsistent perimeter shot. Barnes is a career 33 percent shooter from deep and has shot below 35 percent in the past five seasons.
However, Barnes did tie his career high in rebounds last year with 5.5 per game. He also dropped in 7.8 points per in 63 games, 16 of which he started.
Barnes has jumped from team to team, and this two-year stint with the Los Angeles Lakers is the longest he's spent with a team since spending two years with the Golden State Warriors from 2006-2008.
It's highly likely he won't be spending a third year with L.A. The bigger concern now is whether Barnes will play anywhere, because the interest his name is drumming up is severely low.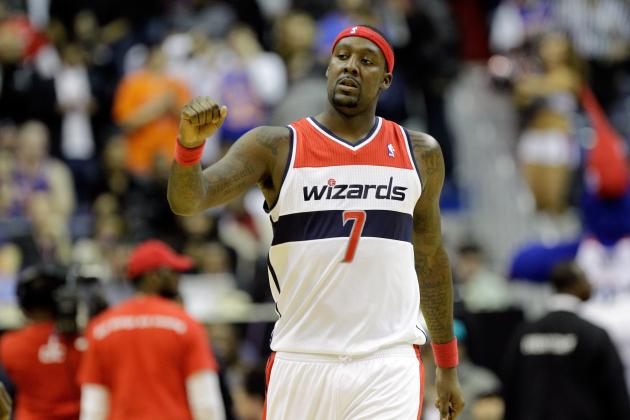 Rob Carr/Getty Images

What a long fall from grace it has been for Andray Blatche. The former Washington Wizards forward just had a breakout season where he averaged 16.8 points and 8.2 rebounds in 63 starts only two years ago, and now he finds himself without a job and without much interest from many clubs, outside of rumors involving the Miami Heat and San Antonio Spurs.
But those rumors were weeks ago, and Blatche is still on the market.
How did Blatche end up in this peculiar situation? Easy: He played basketball as if he had no idea what the concept of teamwork was. We knew in the breakout season that Blatche showed some signs of immaturity, but we hardly expected just how unmotivated he would be the next year after how well he played the previous season.
The next year, Blatche would play in 26 games and start only 13. While he was busy posting averages of 8.5 points on 38 percent shooting to go along with 5.8 rebounds per, he was also getting booed by Wizard fans in the stadium he had been playing in since 2005.
Needless to say, the Wizards faithful were a bit disappointed that all the development invested in Blatche was going to waste right before their eyes.
Still, Blatche is on the borderline of 26 years old and has a decent offensive game. With the right motivation and the right team, Blatche could still prove to be a serviceable big man.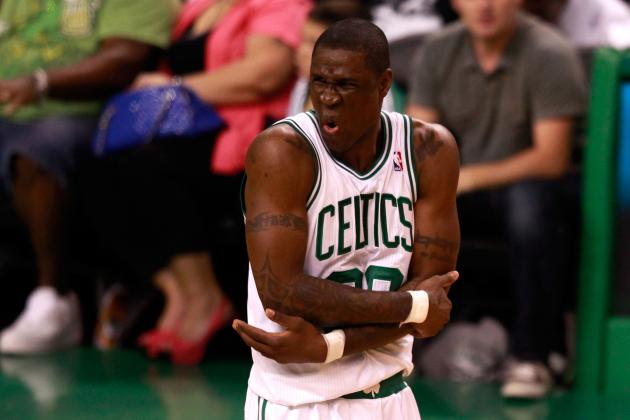 Jared Wickerham/Getty Images

Mickael Pietrus has easily been the biggest surprise when it comes to free agents still waiting to do their thing.
However, this portion of the article may be rendered invalid with Pietrus in discussions to join the Milwaukee Bucks.
Since that hasn't happened, and with how unpredictable this league can truly be, we continue to label Pietrus a free agent.
Even if there is an imminent signing within the next few weeks, it's a surprise to see Pietrus wait this long in the free-agency pool. His numbers were a tad low with the Boston Celtics last year, but he still proved to be a solid perimeter threat who could also defend well.
Pietrus tied a career high with 1.5 three-pointers converted per, while shooting 34 percent from beyond the arc.
What's possibly keeping teams away from signing Pietrus is his low basketball IQ. As good as he can be on both sides of the ball, Pietrus has the knack for creating bad situations and making the wrong decisions at crucial moments. He can even become a liability with how reckless he plays at times.
Nevertheless, Pietrus should see himself with an NBA team in the coming weeks. At 30 years old, Pietrus still has a few productive years left in him as one of the league's better individual defenders.