Ohio State Football: Why the Buckeyes Were Ranked No. 18 in the AP Poll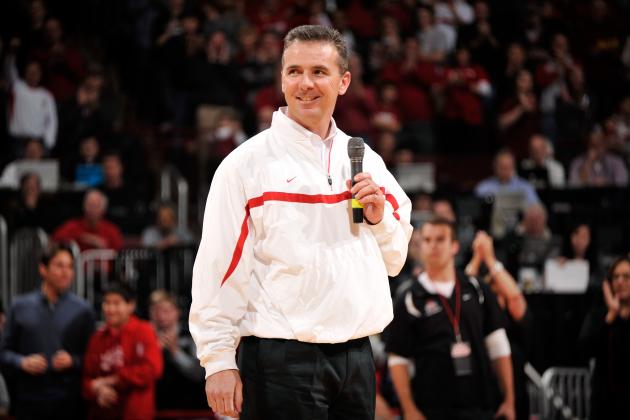 Jamie Sabau/Getty Images

What a terrible season it was last year for the Ohio State Buckeyes, as they finished with a 6-7 record and dropped out of the AP Poll for the first time since 2004. The good news is that Ohio State is back in the rankings, as they have landed the No. 18 spot in the 2012 preseason AP Poll.
One of the things that the college football polls do is create a lot of drama between fans. And one of the issues that many may have is the current position of the Buckeyes. How can a team that struggled mightily to score points, had a losing record and only won three conference games, begin the season ranked?
Here are the reasons why Ohio State is sitting comfortable in the most recent AP Poll.
Begin Slideshow

»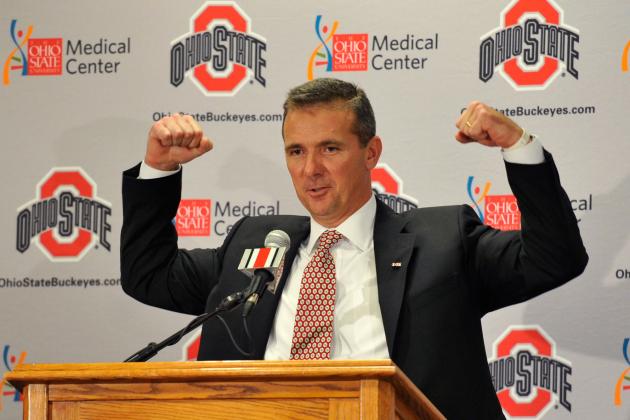 Jamie Sabau/Getty Images

Urban Meyer has good reason to flex his muscles, as he should be considered one of the best head coaches in the country. He has won with every program he has coached at. He has never had a losing season and has won 81 percent of his games in his 10-year coaching career.
He has produced a Heisman Trophy winner, won a total of six conference championships, two national championships and is 7-1 all-time in bowl games.
It doesn't matter if this is Meyer's first season as head coach of the Buckeyes or that he has taken a year off from the business. His resume speaks for itself, and there was simply no way Ohio State was not going to be ranked in the polls.
Now would this team have received a top 20 ranking if Luke Fickell was still coaching?
I highly doubt it.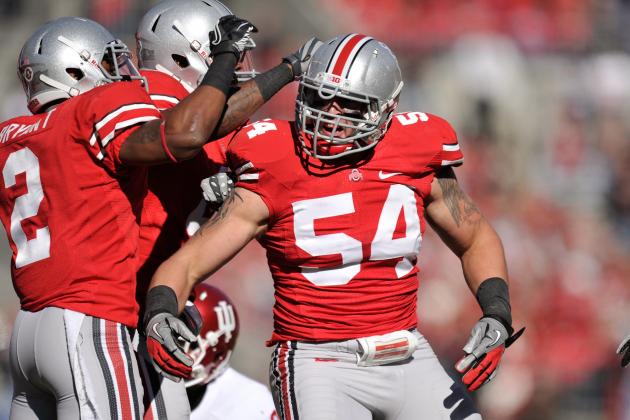 Jamie Sabau/Getty Images

If there was one positive to take out of last season, it was certainly the defense that was ranked 19th in the country.
Well, the Buckeyes return nine starters from that squad, including three of the top four tacklers.
The defensive line should be improved, as the entire unit returns to build on a sub-par performance last season. The Buckeyes only generated 23 sacks all year and were ranked 51st against the run, which is unusual for an Ohio State defense. Expect a much better showing from this veteran group.
The secondary is also an experienced bunch, as players like Bradley Roby, Travis Howard, C.J. Barnett and Christian Bryant all return. This was a unit that was ranked 14th against the pass last season and helped rank fourth in the Big Ten with 14 interceptions.
With experience, talent and an eagerness to prove themselves, the defense should return to form and has the potential to become a top 10 unit in 2012.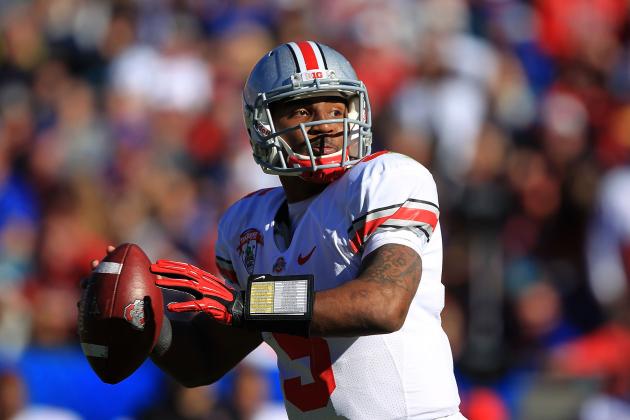 Scott Halleran/Getty Images

If you take a look at majority of the teams in the top 25, almost all of them are settled at the quarterback position. The Buckeyes have themselves a terrific prospect in Braxton Miller, who showed a little bit of what he can do last season. Despite not having much to work with, Miller threw for over 1,100 yards, rushed for over 700 and scored 20 total touchdowns.
Now that he has more weapons on the offensive side of the ball and a coach that knows how to use him, watch out.
Coach Urban Meyer is of course installing the spread offense, which is the perfect system for a dual-threat quarterback such as Miller. And although Meyer has coached many great college quarterbacks in the past, he sees something special in the sophomore.
Via Bill Livingston of Cleveland.com:
Braxton Miller is the most dynamic player I've ever coached. I've had first-rounders all over the place. But Braxton is strong, he's 215 now, and his acceleration is just off the charts. He also has a degree of humility that you almost never see in quarterbacks at Top 10 programs, Meyer said.
Miller is somebody you can build around and should quickly become a household name that will lead the Buckeyes to a possible national championship in a year or two.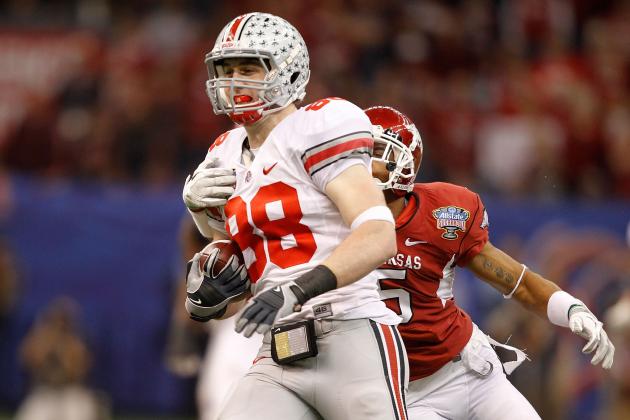 Matthew Stockman/Getty Images

For those who think No. 18 is a little low for the Buckeyes, they certainly have their fair share of questions that are holding many voters back in the rankings.
The offensive line remains a question mark, particularly the right side, where former tight end Reid Fragel and inexperienced Taylor Decker are battling for a starting position. And while the defensive line should be improved, it is still a unit that struggled to pressure opposing quarterbacks last season and has to step up to the plate in 2012.
The Buckeyes also have concerns at the running back position with projected starter Jordan Hall expected to miss some time due to a cut foot (via ESPN).
And that is without even discussing the time it takes for players to adjust to a new head coach, new language and new schemes.
Cracking the top 20 is a good place for Ohio State to begin the season.