WWE Rumors: CM Punk, Chris Jericho and Thursday's Top WWE Buzz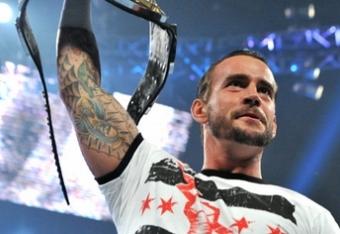 Courtesy of WWE.com

Looking at what WWE should make SummerSlam, compared to what the show actually is, it is night and day.
On the one hand, SummerSlam this year is built on one show with a bad build and two huge superstars that even the most casual fans know. WWE is banking solely on those two names to sell the show.
This is hardly groundbreaking news, as WWE so often relies on the name of a superstar or two to sell a show. Still, you can't help but wonder what would happen if the company treated this pay-per-view like a big deal by building its top matches properly.
Live and learn, I suppose. We won't waste time ignoring the small news in favor of the big stuff from the wacky world of professional wrestling.
CM Punk Ready to Be a Paul Heyman Guy Again
Courtesy of WWE
CM Punk and Paul Heyman have a long history in WWE. As you recall during the "pipebomb" promo, Punk told the world he is a Paul Heyman guy, so needless to say, it makes sense that the two would reportedly be pushing to work together.
Question on Everybody's Mind: Will WWE put the dynamic duo together?
Our Take: WWE isn't often high on factions anymore, especially when it relates to top stars. Even Heyman only got brought back because the company needed some kind of buffer since Brock Lesnar wasn't going to be on every show.
Hype Meter:
5 out of 5 Awesome Alliances
Unless there is some grand plan to make Punk into the No. 1 heel in the company, with Heyman getting some kind of power, the move doesn't make sense. There seems to be a push in that direction, at least with Punk, so I wouldn't put anything off the table.
Deeper Dive
Punk and Heyman Trying to Work Together (Wrestling Inc)
Chris Jericho Ready to Help Dolph Ziggler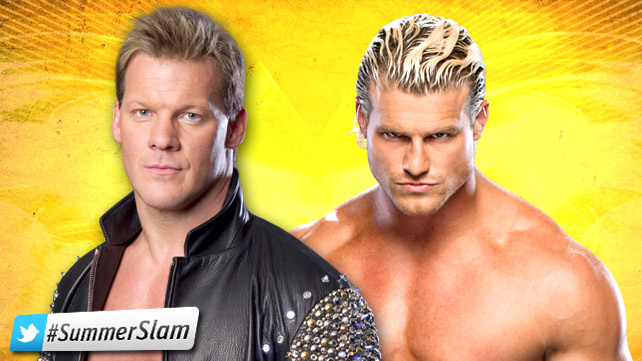 Courtesy of WWE
I have beaten this horse to death all week, but anyone who knows wrestling has to understand that Ziggler has to walk out of SummerSlam with a victory over Jericho. Apparently, Y2J feels the same way, as he said in an interview that his job is "to help him."
When Will Dolph Ziggler Cash In The Briefcase?
Question on Everybody's Mind:
How much will Jericho help Ziggler?
Our Take: The biggest thing Jericho can do is put Ziggler over. Ziggler needs wins as much as anything else, but he also has to look good doing it. If creative gives them time, these two can have the best match on the show.
Hype Meter: 4 out of 5 Rock Gods
Jericho leaving might actually be the best thing that has ever happened to Ziggler. Everyone knows what Ziggler can be in WWE, but we need to see evidence the company really is behind him. Since he is staying with the company, he has to be put over strong.
Deeper Dive
Chris Jericho Interview (Austin Chronicle)
Kevin Nash Was Working the Audience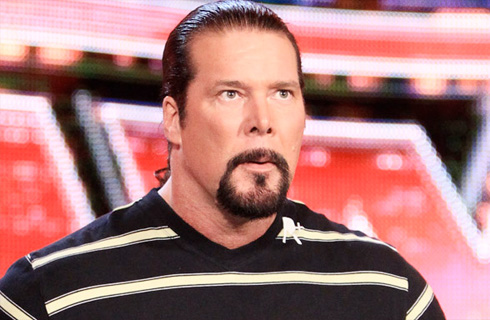 Courtesy of WWE
Nash has apparently gone to the Hulk Hogan School of Wrestling, where everything is an angle that can be used to help your career. That is what Nash is saying to defend himself after his comments to Grantland about Eddie Guerrero and Chris Benoit hugging at WrestleMania 20.
Question on Everybody's Mind: Can Nash separate wrestling from reality?
Our Take: I am sure there are moments when Nash is genuine—probably when he is around his family. Whenever he is in public, it feels like a work whenever he opens his mouth. The best thing to do is not take a word he says seriously.
Hype Meter:
3 out of 5 Torn Hamstrings
Nash is an interesting case study. He thinks he is a much bigger deal in wrestling history than he really is, though he was part of one of the greatest factions in the history of the business. At least he can hang his hat on that.
Deeper Dive
Kevin Nash Backtracks (Fight Club Chicago h/t NoDQ)
WWE Wants to Ruin Scooby-Doo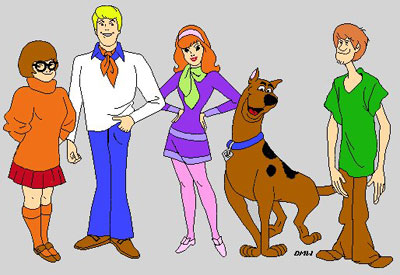 Courtesy of Warner Bros
Our last bit of news is not very deep, but nonetheless scary. WWE Studios will reportedly be co-producing a Scooby-Doo movie that will feature wrestling voices and a WrestleMania mystery. If you love the Tout promotions, wait until you see what happens with this movie.
Question on Everybody's Mind: Will WWE completely destroy the Scooby-Doo franchise?
Our Take: Scooby-Doo is more than 40 years old, so it would take something catastrophic to bury it. I mean, we are talking something as bad as Batman & Robin with Arnold Schwarzenegger wearing furry slippers. That said, I would put nothing past WWE.
Hype Meter: 2 out of 5 Childhood Memories
Since WWE is just co-producing the movie, there are reasons to be optimistic. When WWE Studios is in complete control, that has been a recipe for disaster. Don't completely give up hope, but temper your expectations.
Deeper Dive
News on WWE and Warner Bros. Scooby-Doo Project (Deadline)
Check back for more on the WWE as it comes, and check out Bleacher Report's Wrestling Page to get your fill of the WWE. For more WWE talk, check out Ring Rust Radio for all of the hot topics you just can't miss.
This article is
What is the duplicate article?
Why is this article offensive?
Where is this article plagiarized from?
Why is this article poorly edited?