Cincinnati Bengals Mailbag: 8/16 Edition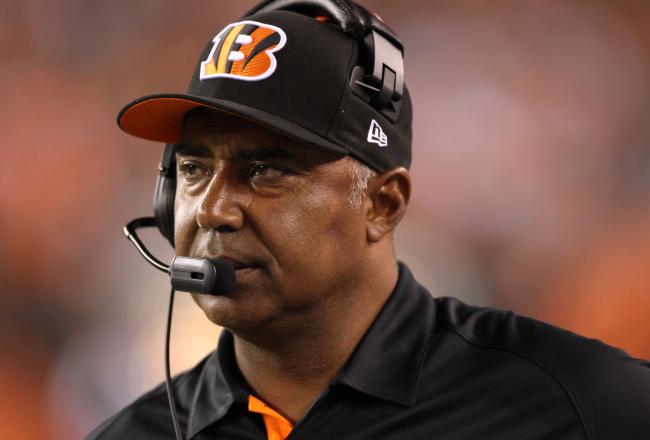 Matthew Emmons-US PRESSWIRE
The Cincinnati Bengals are approaching their second preseason game against the Atlanta Falcons, and things are slowly beginning to take shape for the team.
Last week the Bengals began the journey to the regular season with a win over the New York Jets, and in the process, several players stepped up and made a case for the final roster. The game against Atlanta will by no means finalize the roster, but it's an important step.
This week we'll talk about the game against the Falcons, the ever-confusing situation at wide receiver and the chance for surprising new faces at running back. Let's begin:
@chris_roling Who is your 'one to watch' in Atlanta on Thursday?

— Matt Gray (@mattkgray) August 15, 2012
There are a few to choose from here, Matt. It's not a sexy pick, but for me it has to be second-year guard Clint Boling. With Travelle Wharton gone for the year we need to truly evaluate how far Boling has progressed.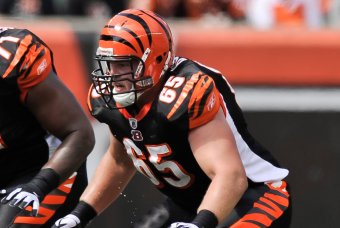 Jamie Sabau/Getty Images
Boling played well last week, but I need to see more. The Falcons are no slouch when it comes to rushing the passer, so it could be a revealing game for Boling. If he falters, there is not really anyone else on the roster to take his spot.
I think Boling will do fine now that he has had an entire offseason to adapt to the pro-game; he just looks like a more mature player to me when compared to a year ago. He may not end up better than Wharton this year, but if he plays the entire season, it will help his development tremendously.
@chris_roling How has T. Newman looked/done in camp thus far? From all indications, he's starting, but if anyone else can challenge, who?

— fret (@frettyj) August 16, 2012
I think so far Terence Newman has performed about as expected. I'm not his biggest fan, but it is looking like he could have a starting gig or be in the rotation by the time the regular season rolls around.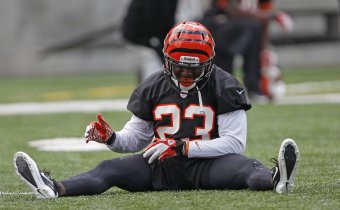 Frank Victores-US PRESSWIRE
Newman has given up some big plays in practices, but that's not too alarming at this stage. I would have to think Leon Hall and Nate Clements are still above him on the depth chart. It is also sounding like he and Clements could see some time at strong safety if Taylor Mays continues to have health issues.
It wasn't long ago that I had Newman listed as a cut, but he seems to be proving me wrong. Combine that with injuries and I think Newman could end up seeing a lot of playing time next year.
@chris_roling is there a scenario where Aaron Brown impresses and Bernard Scott gets cut? We saw what Scott did lst year wth alot o' touches

—Gary Johnston (@Tikinola) August 16, 2012
I can't see a scenario in which Bernard Scott gets cut unless he cannot get healthy and someone like Cedric Peerman earns more playing time. We saw what Scott could do last year, but I think the coaching staff is holding out hope that he can be very productive in the expanded West Coast offense this season.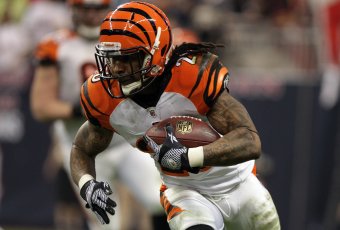 Troy Taormina-US PRESSWIRE
I will say that Aaron Brown has been one of the nicer surprises to this point in camp, but he is really going to have to make something happen during game action to make the roster. He and fellow roster-hopeful Dan Herron will have plenty of opportunities to impress against the Falcons.
With the way Peerman has been playing, Brown has been getting a bit lost. In the end, I think Scott has a job in Cincinnati for at least one more season.
@chris_roling R the rookie receivers gonna be able to step up with Simpson gone and compliment AJ,also does Shipley have a shot at starting?

— JAsON (@JaSoN1627) August 16, 2012
Absolutely. So far Marvin Jones has looked great this preseason and actually may have a case for a lot of playing time next year. Mohamed Sanu has yet to show up, but I'd be willing to bet he makes a big splash before the preseason ends.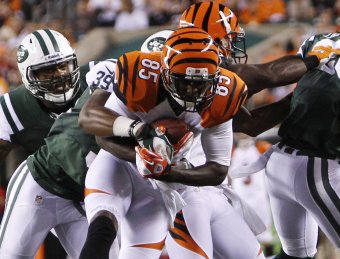 Frank Victores-US PRESSWIRE
The nice thing about the Bengals' roster right now is that the rookies don't have to step up to complement A.J. Green thanks to the excellent contributions from Brandon Tate and Armon Binns. Both have been exceptional to this point and could prevent the rookies from seeing the field a lot.
As far as Shipley goes, he needs to worry about simply making the roster before we talk about him earning a starting spot. He is behind thanks to his slow recovery and could end up being cut thanks to the suddenly deep wide receiver position. He also has not played much in Jay Gruden's offense thanks to the injury.
@chris_rolingDo free agents get paid anything if they get cut from the 53 man roster?What about players who get cut? Go #Bengals

— Scott Williams (@jr824sr516) August 16, 2012
Hey Scott. In both cases the contract agreed upon by player and team determines if the player gets paid or not after being let go. The term "guaranteed money" is exactly what is sounds like—even if a player is cut, that is the amount of money the team agreed to pay the player no matter what.
Want to participate and have your question featured in the mailbag next week? Hit the button below to follow me on Twitter and send me your questions every Wednesday!
This article is
What is the duplicate article?
Why is this article offensive?
Where is this article plagiarized from?
Why is this article poorly edited?

Cincinnati Bengals: Like this team?