WWE SummerSlam 2012: How Will World Heavyweight Title Match Play Out (Spoilers)?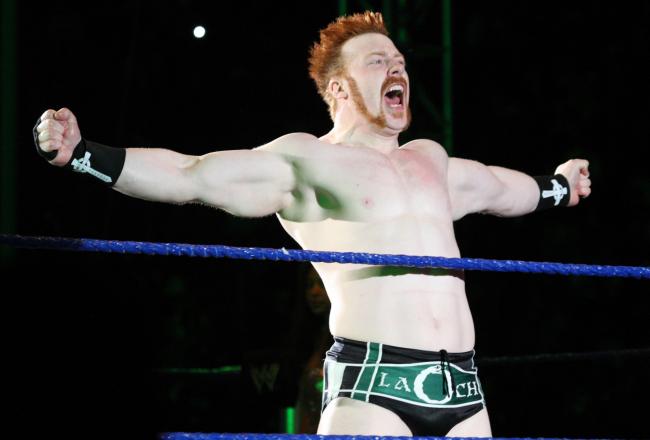 Gallo Images/Getty Images
Despite rumblings that the World Heavyweight Championship match at SummerSlam might become a Triple Threat or Fatal Four-Way after Sheamus vs. Alberto Del Rio was canceled last week, that match was reinstated by general manager Booker T at Tuesday's SmackDown taping, according to WrestlingInc.com.
I, for one, am disappointed that Randy Orton and perhaps a returning Wade Barrett weren't added to this match in order to liven it up a bit. Instead, we're going to see a bout that has already been contested several times. The Sheamus vs. Del Rio feud has been one of the most boring ones over a world title that I can remember in WWE.
The creative team decided to stick with it, however, so it will be contested at SummerSlam. As much as the WWE has attempted to make Del Rio look strong as of late by having him crush Sheamus under the hood of his car and having him sic a group of fake cops on The Great White, but he still isn't a legitimate threat.
Sheamus has been one of the more dominant champions in recent history, and I would be shocked if his reign is ended by Del Rio. I do like Del Rio and feel like he has a good skill set, but the WWE missed the boat with him by not allowing him to win the WWE Championship after winning the Royal Rumble. Then, after he did become champ, he was booked to look incredibly weak and that killed all of his momentum.
Del Rio is still trying to get back to the lofty status he achieved over a year ago, but it doesn't seem like many fans are taking him seriously as a main-eventer. When you consider that, Sheamus should defeat Del Rio on Sunday for what will seem like the 1,000th time, but things should get a bit interesting after the match.
My best prediction is that Barrett will make his return through the crowd and brutally beat Sheamus to signal that he wants to be next in line for a World Heavyweight Championship shot. Vignettes have aired promoting the eventual return of Barrett for the past couple weeks, so SummerSlam would be the perfect venue for him to come back and make an impact.
After Barrett takes care of business, Dolph Ziggler will run down to the ring with his Money in the Bank briefcase in tow. I'm actually predicting that he will lose to Chris Jericho since Ziggler has usually gotten the better of Jericho during their feud thus far. The WWE will try to counteract that loss, however, by having Ziggler cash in successfully against Sheamus.
How will the WHC match play out at SummerSlam?
While I feel like that is the most likely scenario, a possible alternative that could happen is Barrett laying out Sheamus and then doing the same to Ziggler when he tries to cash in his contract.
That would make Barrett look even tougher, it would save the Money in the Bank contract for a rainy day and it would allow a feud between Barrett and Sheamus to take place over the World Heavyweight Championship.
Any way you slice it, I feel like some sort of involvement from Barrett, Ziggler or both is needed after the match in order to save it from being another bland encounter. I enjoy Sheamus' in-ring work, I think he does a decent job on the mic and consider him a good champion, but he hasn't been very interesting at all due to the lame feuds he has been put in.
Simply having Barrett attack him would make things much fresher as he would be a brand-new opponent for Sheamus and one who actually seems like a true threat. Then, if you throw Ziggler into the mix, Sheamus could suddenly be ensconced in two intriguing storylines at once as he tries to get his title back and does battle with Barrett on the side.
Truth be told, any sort of change would be good for Sheamus at this point. My initial thought is that he'll be leaving Los Angeles without his title as Ziggler will cash in successfully. Even if Sheamus does remain champion, though, a potential program with Barrett would most definitely revitalize him as the company's No. 2 titleholder.
Follow @MikeChiari on Twitter and listen to him on Ring Rust Radio.
This article is
What is the duplicate article?
Why is this article offensive?
Where is this article plagiarized from?
Why is this article poorly edited?