London Olympics 2012: The Top 10 Countries by GDP Per Capita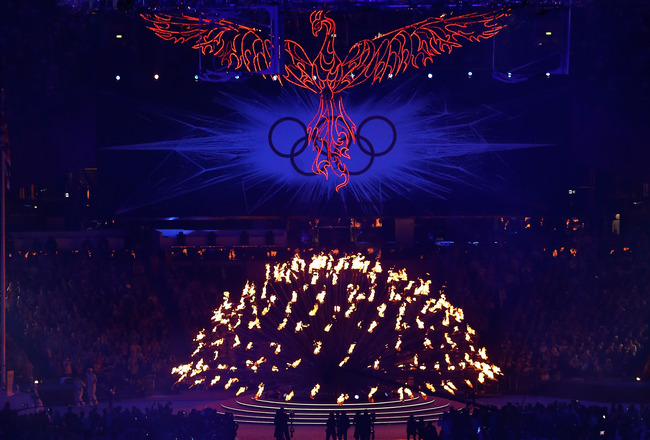 Jamie Squire/Getty Images
As the 2012 London Olympics came to a close, the medal rankings showed the United States of America as the country that won the maximum number of medals, including golds.
But, the question on some minds was that whether such a ranking is a fair one?
Is it fair to compare countries irrespective of their prosperity, purchasing power, per capita income, population and other factors?
Hence, here, I try to come up with a list of countries who have been ranked by the ratio of medals earned against their gross domestic product (GDP) per capita.
Let us go with the list prepared by the International Monetary Fund (visible here on Wikipedia) and see which are the Top 10 countries
10. Jamaica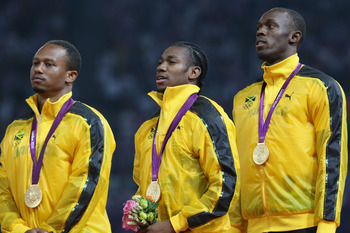 Ronald Martinez/Getty Images
Jamaica ruled the track, especially in the 100 and 200 metres (including relay).
Usain Bolt and Yohan Blake became household names, if they were not already.
Shelly-Ann Fraser-Pryce added a gold in the women's 100 metres.
Truly an outstanding team in the sprint section of Olympics.
9. Brazil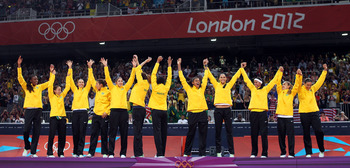 Elsa/Getty Images
Everyone in the soccer world expected Brazil to win the football gold, especially in the men's event. It was not to be as they had to be content with silver, thanks to Mexico.
The sports of Judo, Gymnastics and Volleyball got them the three golds at the Olympics while boxing and swimming got them a few silvers.
One can expect more of the Brazilian nation in the next Olympics, more so since it is being held at Rio.
8. India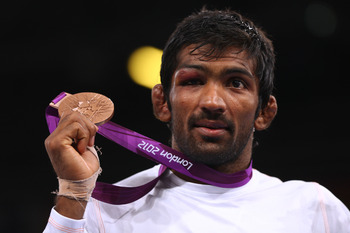 Paul Gilham/Getty Images
India is the only country who is on this list without any gold.
Two silvers and four bronze medals made up their count in the fields of wrestling, shooting, badminton and boxing.
The disappointment came in men's boxing and archery where they expected to win few golds.
7. Great Britain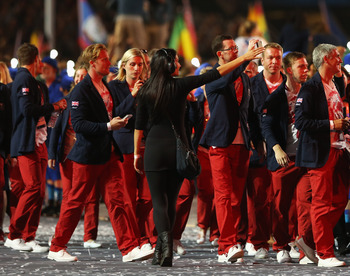 Scott Heavey/Getty Images
Being the host, one expected Great Britain to do well in the 2012 edition.
The hosts won a total of 65 medals, including 29 golds and 17 silvers.
Eight golds in cycling while four golds in rowing and athletics were significant in the overall summary of the host country.
6. USA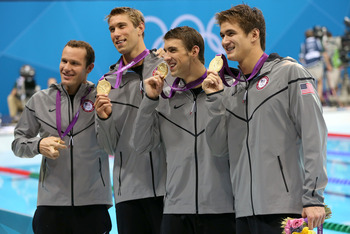 Jeff Gross/Getty Images
The USA had lost the first position on the medal standings in Beijing Olympics but managed to recapture the pole at London.
There was not a day when the Americans did not win a gold—such was the dominance of the country in raking up 46 golds, 29 silvers and bronzes.
Phelps and Lochte grabbed multiple golds to take the tally to 16 golds in swimming alone.
5. Ukraine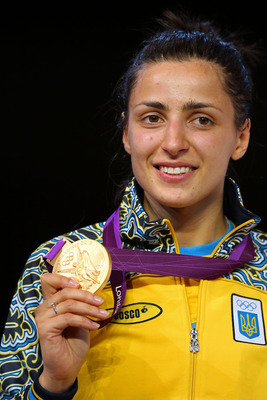 Hannah Johnston/Getty Images
Ukraine emerged as the new superpower in Boxing with five medals, including two golds.
Water events (in Rowing and Canoeing) got Ukraine two golds.
Fencing and Weight-lifting gave the country two more golds to round off the tally of six golds, nine bronzes and the total of 20 medals.
4. Russia
Christian Petersen/Getty Images
Russia grabbed three golds in judo while in athletics they won eight golds.
Wrestling and Gymnastics brought them four and three gold medals.
Overall, Russia grabbed 82 medals out of which 24 were golds and 26 silvers.
Russia hosts the next Winter Olympics at Sochi in 2014—definitely a good omen for the next edition!
3. Kenya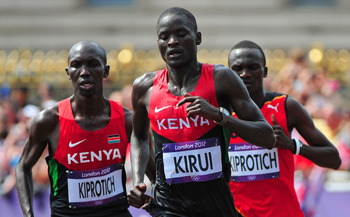 Stu Forster/Getty Images
Kenya grabbed two golds, four silvers and five bronze medals at London 2012 Olympics.
David Rudisha helped them bag the 800 metres gold while Ezekiel Kemboi won the 3000 metres steeplechase.
All the medals, in fact, came in athletics even though there were participants in the swimming and weightlifting events.
2. Ethiopia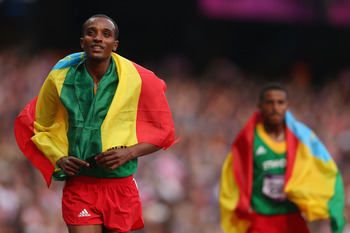 Cameron Spencer/Getty Images
Ethiopia, just like Kenya, won all their medals in athletics.
Three golds, one silver and three bronzes made up their tally, thanks to the efforts of Tirunesh Dibaba and his compatriots.
Long-distance running has been their forte and that is where the medals were won—5,000 and 10,000 metres, and the marathon event.
1. China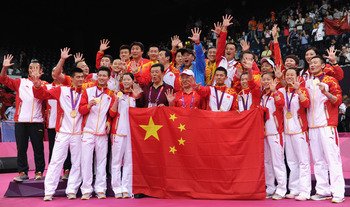 Michael Regan/Getty Images
China lost their No.1 position in the medal tally to USA in this edition. Some had expected it because they were the hosts last time and everyone expected a 30 percent reduction in the next edition.
But, their haul was no less impressive this time as well—A total of 38 golds, 27 silvers in a haul of 88 medals.
Only two days went by during the Olympics when their players did not win any gold.
Diving and Swimming brought them 11 golds while badminton and table-tennis won nine golds.
Cycling, Archery, Judo, Rowing and Wrestling are events one can see the Chinese make a major impact in the next edition as they did not win any golds. Watch out!
Keep Reading