5 Reasons Why the Toronto Blue Jays Were so Quiet at the MLB Trade Deadline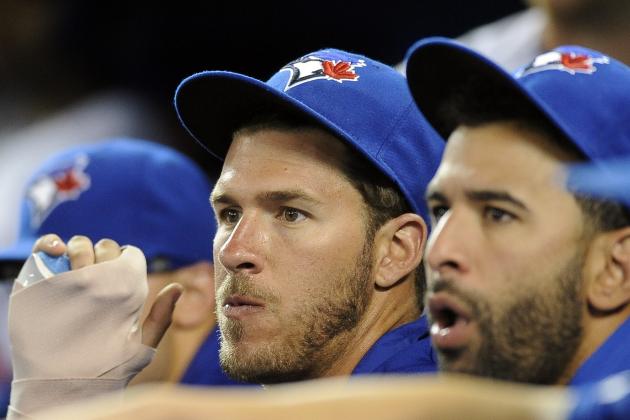 Brad White/Getty Images

Despite bolstering their bullpen with the acquisitions of Brad Lincoln and Steve Delabar, the Toronto Blue Jays were relatively quiet at the MLB trade deadline.
They had lingered around the .500 mark for much of the season (excluding their recent swoon), and were within striking distance of one of the two wild-card spots as they entered the deadline with a 51-51 mark.
However, with several clubs sandwiched in between them and a wild-card spot, leapfrogging ahead of all those teams would have been a daunting task.
Here are five reasons why the Jays didn't make a bigger splash at the deadline.
Begin Slideshow

»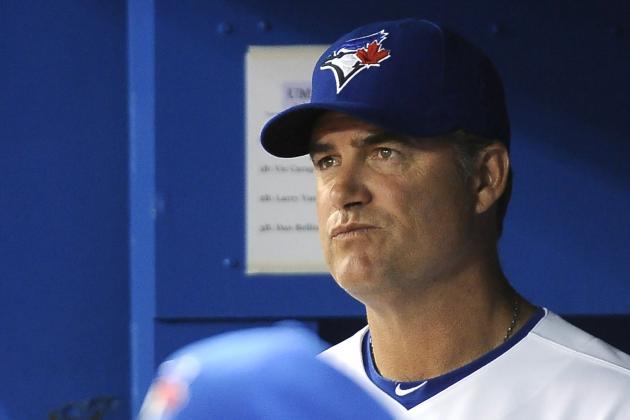 Brad White/Getty Images

Most of the big trades were made by contending teams hoping for a deep playoff run.
The Los Angeles Dodgers acquired Hanley Ramirez, Shane Victorino and Brandon League.
The Los Angeles Angels added Zack Greinke.
The San Francisco Giants picked up Hunter Pence and Marco Scutaro.
The Texas Rangers traded for Ryan Dempster.
Even the small-market and playoff-starved Pittsburgh Pirates were busy as they added Wandy Rodriguez, Travis Snider, Gaby Sanchez and Chad Qualls.
Each team was better positioned in the standings than the Blue Jays. They were either leading their division, within striking distance of their division or were among the wild-card leaders.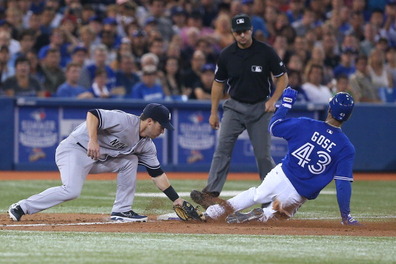 Tom Szczerbowski/Getty Images

As the year progressed, it became apparent that the Jays were nowhere near a player or two away from becoming contenders.
With many of their everyday players on the disabled list, GM Alex Anthopoulos has been able to evaluate what Yan Gomes, David Cooper, Anthony Gose, Moises Sierra and Adeiny Hechavarria are capable of at the major league level as he plans for next season.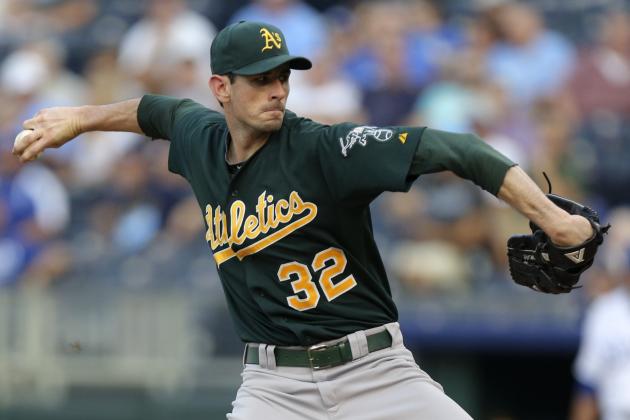 Ed Zurga/Getty Images

The Jays have built a strong core and appear to have all the pieces in place to be a contender, but they are lacking in one area: starting pitching.
"Certainly the ingredients are there," said Anthopoulous, via thestar.com. "The rotation is where, right now, we still need to do some work."
The Jays will have plenty of options to revamp their rotation with Zach Greinke, Ryan Dempster, Anibal Sanchez, Kyle Lohse, Brandon McCarthy, Edwin Jackson, Shaun Marcum, Francisco Liriano, Erik Bedard and Joe Blanton, among others, set to become unrestricted free agents in 2013.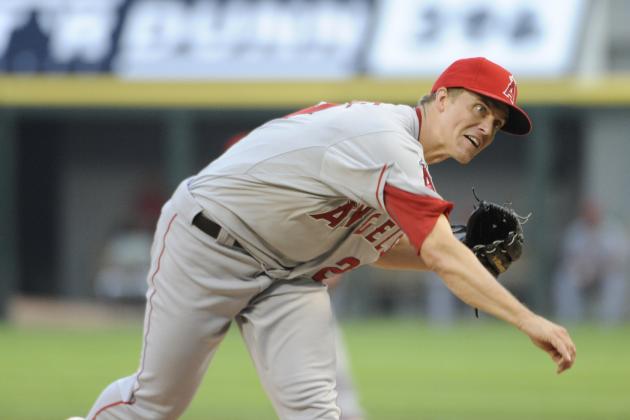 David Banks/Getty Images

The Los Angeles Angels paid a steep price to the Milwaukee Brewers to obtain Zack Greinke's services for the remainder of the season.
They dealt three of their top 10 prospects: infielder Jean Segura and minor league pitchers John Hellweg and Ariel Pena.
Segura entered the season rated the 55th-best prospect, according to Baseball America.
By comparison, Blue Jays' prospects Travis d'Arnaud, Anthony Gose, Jake Marisnick and Daniel Norris were rated 17, 39, 67 and 91, respectively.
Trading any one of those prospects for half a season of Zack Greinke would have been a big mistake.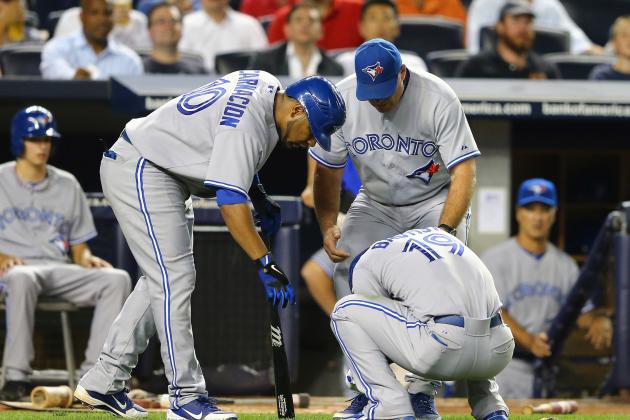 Al Bello/Getty Images

It's impressive that the Jays were able to hover around the .500 mark for as long as they did, but it didn't make any sense for them to load up and overpay for players with so many key players missing from their roster.
Here's a look at their disabled list as of Aug. 16, via Yahoo! Sports.
| No | Player | Pos | Date | Status | Injury |
| --- | --- | --- | --- | --- | --- |
| 9 | Arencibia, J.P. | C | Jul 26 | 15-Day DL | Broken right hand |
| 19 | Bautista, Jose | RF/3B/1B | Jul 17 | 15-Day DL | Left wrist inflammation |
| 56 | Coello, Robert | RP | Jun 25 | 60-Day DL | Right elbow inflammation |
| 4 | Drabek, Kyle | SP | Jun 14 | 60-Day DL | Torn right elbow ligament |
| 54 | Frasor, Jason | RP | Jul 17 | 15-Day DL | Right forearm tightness |
| 36 | Hutchison, Drew | SP | Jun 16 | 60-Day DL | Right UCL sprain |
| 13 | Lawrie, Brett | 3B/SS | Aug 4 | 15-Day DL | Strained left oblique |
| 26 | Lind, Adam | 1B | Jul 26 | 15-Day DL | Mid-back strain |
| 51 | Litsch, Jesse | SP | Mar 26 | 60-Day DL | Right shoulder tendinitis |
| 29 | McGowan, Dustin | SP | Mar 26 | 60-Day DL | Plantar fasciitis, right foot |
| 23 | Morrow, Brandon | SP | Jun 13 | 60-Day DL | Strained left oblique |
| 47 | Perez, Luis | RP | Jul 9 | 60-Day DL | Torn ligament in left elbow |
| 21 | Santos, Sergio | RP | Apr 21 | 60-Day DL | Right shoulder inflammation |