7 Keys to Rebuilding the Pitching and Defense Blueprint of Past Twins Teams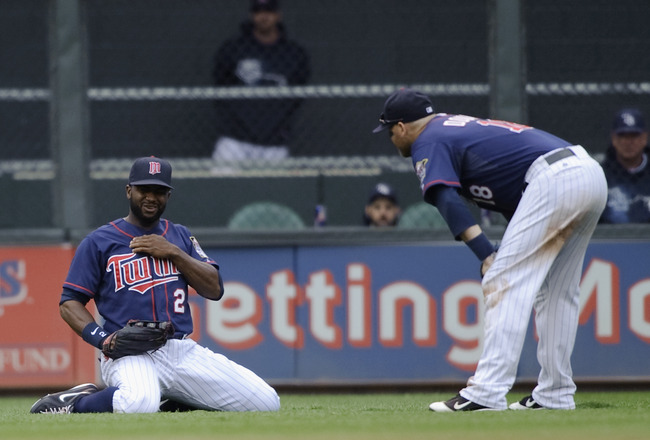 Hannah Foslien/Getty Images
Doug Mientkiewicz. He's part of what made the Twins of the early 2000's great. Doug didn't have the best bat in the world, but he literally had Gold Glove defense.
Brad Radke. He's another crucial part to the Twins of the early 2000's. Radke was never a flamethrower, but he gave the Twins a strong start every time out. In 2001, he pitched six complete games himself; the whole 2012 Twins pitching staff has two.
These two are just examples of what made the Twins' revival into credibility possible the first time with pitching and defense. If this current group of Twins want to win four division titles in five years, they'll have to step up their game.
Playing Young Talent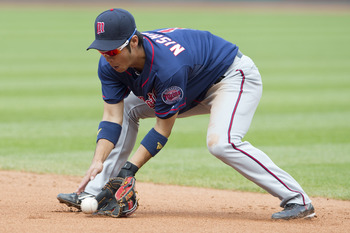 Jason Miller/Getty Images
Practice makes perfect. That's what the Twins need to preach. The remainder of this season should be dedicated to playing the young guns and finding out what they are all about; if they have the stuff to be in the bigs, both in the pitching and defensive camps.
The Twins just did this with Tsuyoshi Nishioka. We all saw how well that worked out for Nishioka. Granted, we didn't see his pitching, but we sure saw his lack of defensive talent.
Free Agent Pitching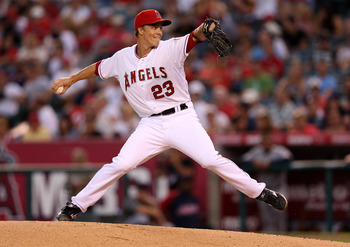 Stephen Dunn/Getty Images
Twins GM Terry Ryan has stated that the team isn't going to make a big splash into the free agent market. Free agency has to be a part of the puzzle to rebuild this team though. The Twins have run through a lot of their top tier prospects of pitching and the only one fans are completely comfortable with is Scott Diamond.
It doesn't need to be a Zack Greinke, but the Twins need to spend a little money and get a reliable pitcher. No, not another Livan Hernandez or Jason Marquis, but a real, reliable pitcher. It may be easier said than done, but there has to be better pitching than what the Twins currently have.
Develop Farm System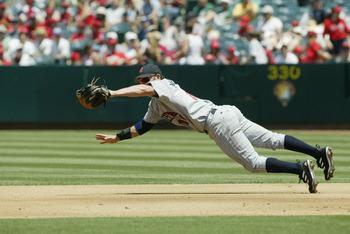 Stephen Dunn/Getty Images
A big staple of the Twins was their farm system and now it seems as though it is somewhat depleted. It needs to be built back up to a world-class level. Miguel Sano of the Single-A Beloit Snappers won't cut it.
It takes a combination of good picks and good minor league coaches, but it's been done before. The Twins had Brad Radke, Corey Koskie, Doug Mientkiewicz, and Torii Hunter all come through their farm system. Those types need to start coming through again.
Removal of Rick Anderson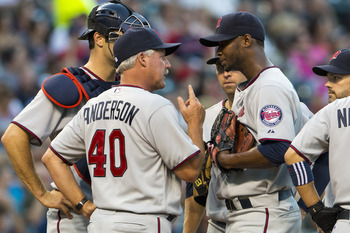 Jason Miller/Getty Images
Sometimes in sports a coach needs to be fired to light a fire. If anyone needs a little bit of a fire, it's the Twins' pitching staff. They have just plain pitched him out of a job. It may not be Anderson's fault, but someone has to bite the bullet.
One starter has over four wins for the Twins and that's Scott Diamond with 10. Tied for second with wins in the starters is Nick Blackburn and Sam Deduno with four. Only two regular pitchers have an ERA under three, Diamond and Jeff Gray.
The pitchers must step it up.
Have Set Positions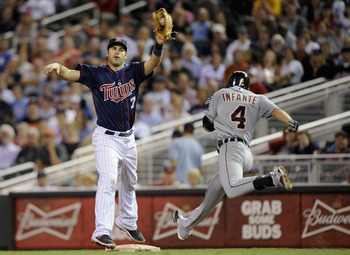 Hannah Foslien/Getty Images
I find one of the best qualities a baseball player can have is the ability to play multiple positions, but maybe I overrate that. If a player sticks to one position, they're going to excel more at that one position. Practice makes perfect.
Joe Mauer has played in 106 games this year: 52 games started at catcher, 22 started at first, plus games as the designated hitter. Mauer is the least of the Twins' defensive concerns, but maybe if everybody knew exactly where they were playing every night the defense might be elevated.
I'm not saying that Mauer should only catch, but maybe he should be catching more frequently and consistently.
Have a Set Bullpen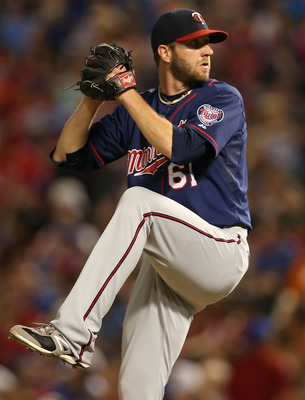 Ronald Martinez/Getty Images
A successful bullpen is a set-up bullpen. The eighth goes to LaTroy Hawkins and the ninth goes to Eddie Guardado. It works and it works well.
Now, this season the bullpen has been in disarray with the injury to closer Matt Capps, but they need to have a system (getting rid of Capps would be a good idea, but that's another story). Pick an order and stick with it, be it Jared Burton then Glen Perkins or vice versa. Give it a shot, it works.
Fixing the Outfield Alignment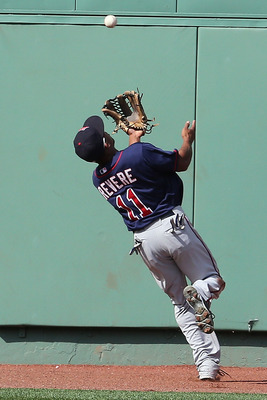 Jim Rogash/Getty Images
Torii Hunter was a major part of those early 2000's Twins. He was probably the best defensive outfielder in the game then. The man could save runs and also produce them. That's the kind of player you want on your team.
Currently the Twins' outfield is kind of screwed up. Many people believe that Ben Revere needs to be in center field and I agree. The Twins need to flip Revere into center and put Denard Span in right. I would also suggest possibly playing Josh Willingham as an all-time designated hitter since he is a defensive liability in left field.
These aren't easy steps to make, but they are necessary if the Twins want to be closer to the division crown than the division cellar.
Keep Reading

Minnesota Twins: Like this team?