What You Need to Know About Texas Longhorns WR Jaxon Shipley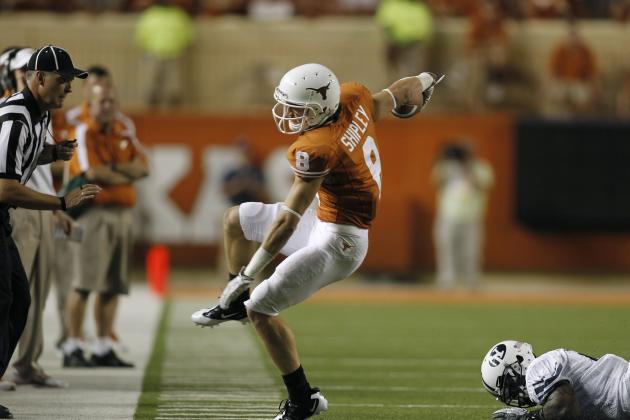 Erich Schlegel/Getty Images
Jaxon Shipley (Texas vs. BYU 2011) / Getty Images
When Cincinnati Bengals WR Jordan Shipley left Texas, he passed the reins over to his little brother Jaxon Shipley.
Jaxon will be entering his sophomore year at the University of Texas at Austin where he is expected to have another explosive season as WR.
We will take a look at a few things you should know about Shipley for the upcoming college football season and how he feels about having to fill the shoes of his older brother.
Begin Slideshow

»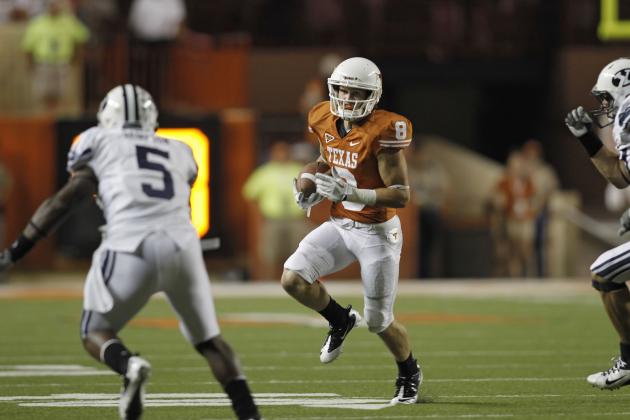 Erich Schlegel/Getty Images
Jaxon Shipley/ Getty Images
As a freshman, Shipley started in five games and had quite an impressive season considering he was a true freshman at the time.
He made a season-high nine catches in the game against Oklahoma last year and has even broken a few records, much like his older brother.
Shipley has also adjusted well to Mack Brown's interchangeable QB system. It did cause some problems for Texas last season, however, Shipley managed to remain calm and roll with the punches.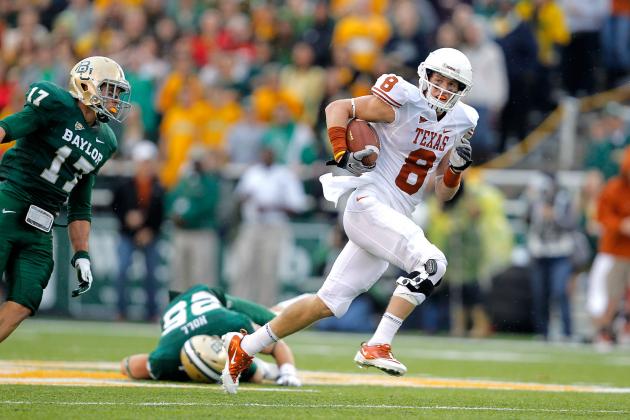 Sarah Glenn/Getty Images
Jaxon Shipley/ Getty Images
Last season, Shipley had to miss three games after injuring his knee. He recovered quickly and was back on the field for the Holiday Bowl.
David Ash and Shipley seem to jibe well together and Shipley became Ash's go-to guy. For Shipley to have to sit out three games definitely had an effect on the Longhorns' performance.
Shipley shined coming off of his injury and had three touchdowns in the Holiday Bowl game against Cal.
He and his family and teammates were worried that he had torn his ACL and would be out for a lot more than just three games but it turned out to be just a sprain.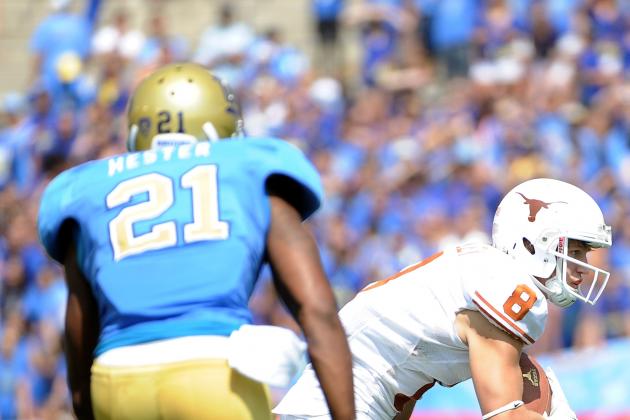 Harry How/Getty Images
Jaxon Shipley/ Getty Images
Seeing how Shipley had a fantastic first season, one concludes that he can only get better. Christian Corona of Sports Day DFW quoted KC Joyner of ESPN saying that this could be Shipley's breakout season:
"Shipley was able to post numbers comparable to some of the best wideouts in a deep draft class... It is not a stretch to say that he could be a strong candidate for All Big 12 honors if he stays healthy for the entire 2012 season."
Shipley not only maintained his cool with the slew of quarterbacks throughout the season but he came out and played like he was never even injured. This was all in his first season as a true freshman.
He has had a whole season to gain experience and add to his talent and this could be his year to shine even brighter than before.