UEFA Champions League: Top 10 Contenders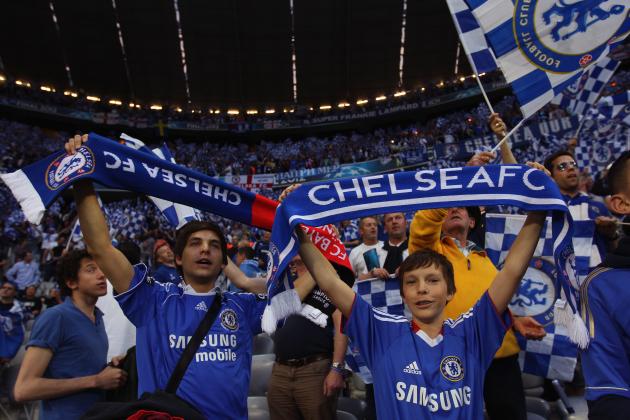 Alex Livesey/Getty Images

We are in the final days before most major European leagues start the 2012-2013 season—some have even begun already.
It is still early, but Bleacher Report already has its sights set on Europe and the Champions League.
Chelsea—the defending champions of Europe—have made some key transfers this summer that should see them even stronger than last year.
But they are not the only team contending for Europe's greatest crown.
What follows are the 10 teams that are favorites to lift the trophy next spring.
I hope to hear your own thoughts and opinions after reading this list.
Begin Slideshow

»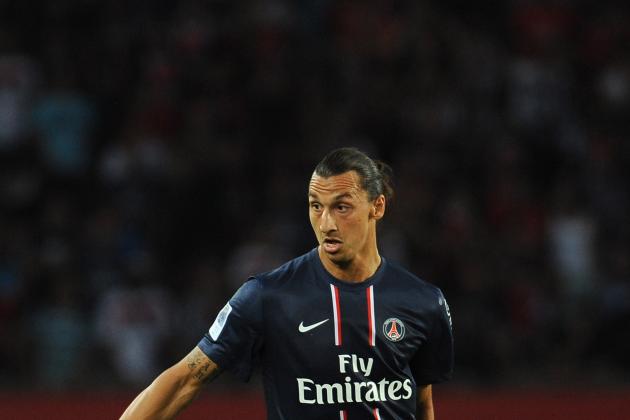 Valerio Pennicino/Getty Images

If this were FIFA 13, PSG would be one of the favorites to win the Champions League.
Unfortunately for the French squad, Europe's premier competition is often cruel to newcomers.
As Borussia Dortmund and Manchester City learned last season, even the most talented squads can fail to find their form in the Champions League.
PSG does have a lot of stars with tons of experience in the tournament so that will be a huge boost, but they will likely need a favorable group and path to make the final.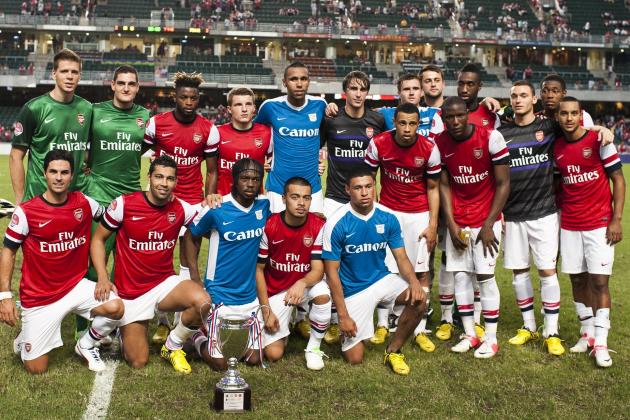 Victor Fraile/Getty Images

Arsenal are a team that can't seem to earn silverware, but always does very well in Europe.
They were a Javier Mascherano tackle away from reaching the semifinals two years ago and almost made four goals up against Milan last year.
The Gunners will still probably not contend for the league title, but have clearly gotten better over the summer.
They have improved the midfield, diversified the attack and could make a few more moves before the season starts.
If they can keep Robin van Persie, Arsenal will be very dangerous in Europe given the quality of the Dutchman and their new arrivals.
If not, smart reinvestment could still keep them dangerous.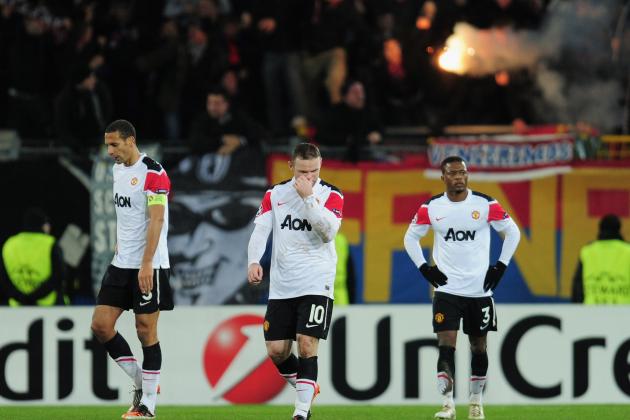 Jamie McDonald/Getty Images

Last year's Champions League campaign was a disaster for Manchester United and losing the league on the final day to Manchester City capped off a very disappointing season.
Now they look to rebound in a big way.
The Red Devils are perennial contenders in Europe. Any team with this much talent being led by Sir Alex Ferguson can beat any team in Europe on their day.
They were the most disappointing team in the tournament last season after having made the final the year before and will look to rebound strongly this season.
The midfield could still be an issue as will an aging defense—but Manchester United know how to overcome adversity better than any team in world football.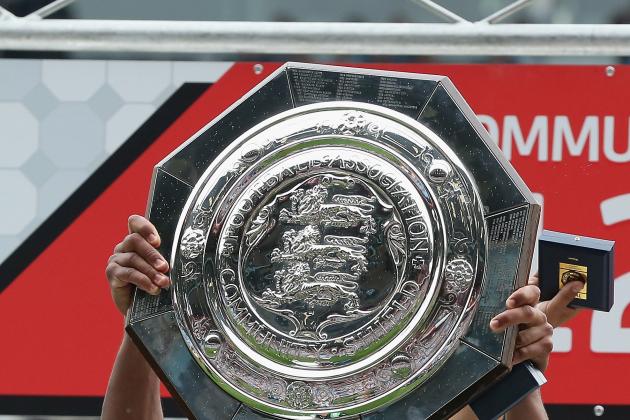 David Rogers/Getty Images

Manchester United's cross-town rivals will also be a major threat in Europe this season.
Last season Man City failed to make it out of the Group of Death as their inexperience—both individually and as a team—became their downfall.
Now, after having seen the level of competition and holding confidence as defending champions of England, City will believe they can beat anybody—and they should.
There is no doubting the talent at the club, but how will the young stars handle the pressure of Europe's biggest competition?
Only time will tell, but I expect Man City will be much more successful in their second effort.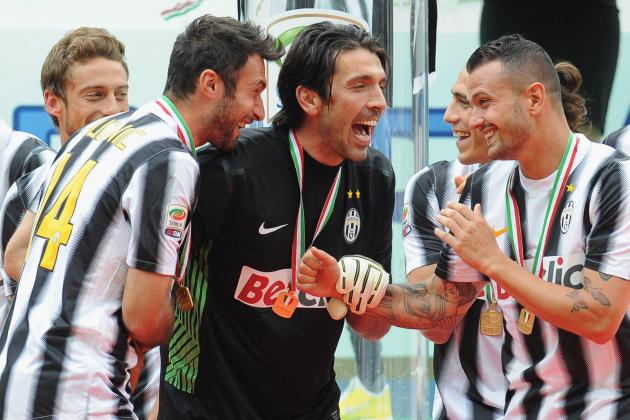 Valerio Pennicino/Getty Images

In Serie A, Juventus is currently the heavy favorite to win successive championships after going unbeaten last season.
There are many concerns surrounding their latest match-fixing scandal, but the team still remains one of the strongest in Europe.
Not having Antonio Conte to lead the team will surely be a heavy blow, but such events could make the team even stronger and united.
Juventus' midfield is among the very best and deepest in football and if they can get a bit more talent up top, they will be the complete team with arguably the best keeper and midfielder in Europe.
The Old Lady have not played in the Champions for many years, but they have won the tournament twice and that adds a certain mindset to the team.
They also have lots of key players with invaluable experience in these big matches.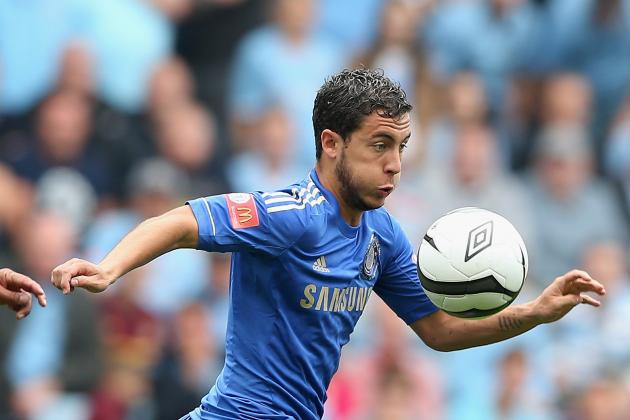 David Rogers/Getty Images

Of course we have the defending champs.
Last season Chelsea upset Barcelona en route to beating Bayern Munich in the final for their first Champions League title.
This season, Chelsea has enough talent and depth to be the first team in history to repeat as champions.
After failing to earn Champions League qualification in the Premier League, the Blues went out and signed some of the brightest young talents in the game.
So far, Eden Hazard and Oscar have been signed while Cesar Azpilicueta's protracted move to Stamford Bridge seems inevitable.
After so many millions of euros spent to assemble this team, winning major silverware is expected every season.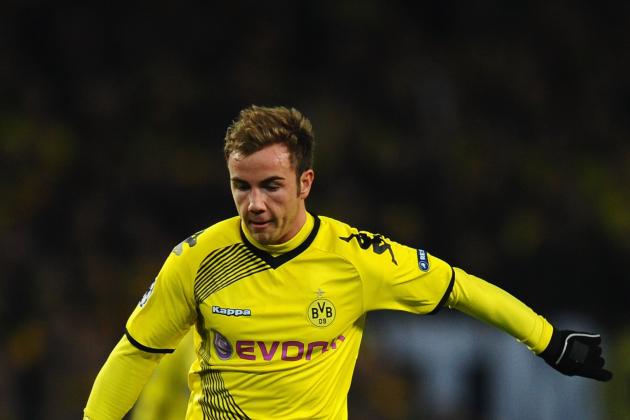 Mike Hewitt/Getty Images

The reigning German champions suffered a similar fate to Manchester City after failing to progress from a difficult group.
They also failed to get on form in the first half of the season after losing Nuri Sahin to Real Madrid last summer.
Ilkay Gundogan was brought in to replace Sahin and has been superb in his time with the club, but the group just couldn't find their fitting on time in Europe.
This season will be different. They lost another key player when Shinji Kagawa left for Manchester United, but Marco Reus is a better player anyway.
Borussia Dortmund should be even stronger this season and now have the experience and confidence of champions.
The big concern for the Germans will be depth. Last year, Bayern Munich showed how big a problem this can be when competing with teams from England and Spain.
If Dortmund end up losing the league title early, they will be one of the favorites to make the Champions League final considering how talented their starting XI is.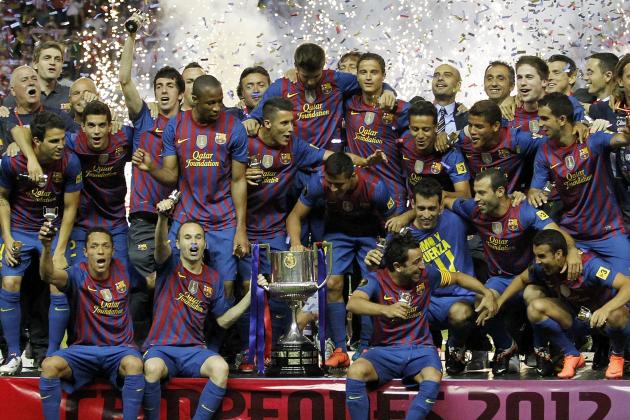 Angel Martinez/Getty Images

Under Pep Guardiola, Barcelona became the best team in the world and one of the greatest in history.
Even now, when they are healthy and in top form, they are favorites to beat anyone in football besides Bayern Munich and perhaps Real Madrid.
Last year though, they were never fully fit or in top form. After losing three of their first five forwards, Lionel Messi had to carry the team in Europe.
In the end, it was too much for the Argentinian as defenses were able to shut him down and, as a result, shut the team down.
This year Barcelona will struggle defensively and offensively again as well if David Villa and Pedro fail to regain form, but they are still among the best teams on the continent.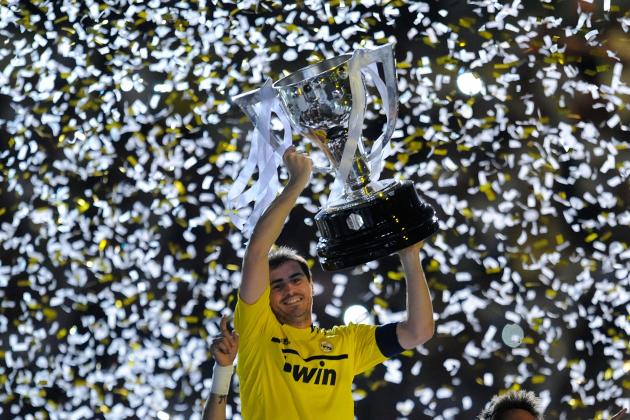 Denis Doyle/Getty Images

Right now, there is not a better starting XI in football than the one Jose Mourinho commands.
There is not a single weak spot in Real Madrid's lineup as they house many of the best players in football.
The reigning La Liga champions have made no secret about their ambitions for the upcoming season. Europe is their next target.
It's Champions League or bust this time around as Jose Mourinho aims to become the first manager to win the European title with three different clubs.
Los Merengues has thus far failed to make their annual Galactico signing, but Kaka has been so on form in the last six months that he will provide the depth needed for this young squad.
Real Madrid are targeting their record 10th Champions League trophy and there is no question, they are one of the favorites to win it all.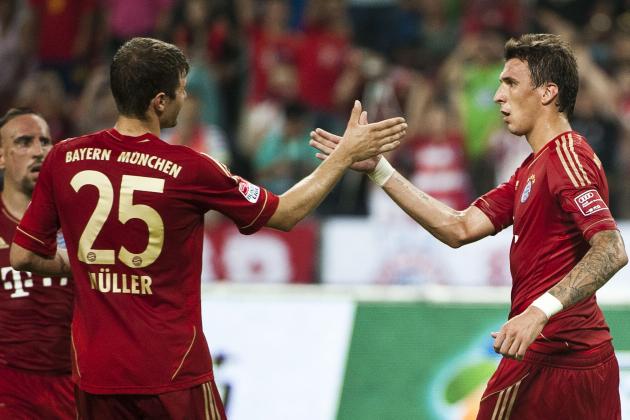 Victor Fraile/Getty Images

After making their second Champions League final in three years, Bayern Munich were a few PKs away from being crowned champions of Europe.
One major difference between the two Champions League finalists last year was the quality of bench players.
While the Bundesliga's financial constraints prevent teams from spending large amounts of money freely, the Premier League has no such system of checks and balances.
This allowed Chelsea to have millions of euros invested in bench players while Bayern had no such advantage.
This summer, Bayern have gotten even stronger by adding quality depth such as Xerdan Shaqiri, Dante and Mario Mandzukic.
Not only will this help put them back on top of the Bundesliga, it will also make them the favorites in Europe.