One could say that Arsenal had the perfect summer in terms of transfers. Overall, it is probably not the case, but it was certainly nothing short of a success.
The Gunners managed to sign three players who have been the best players on their respective teams.
Olivier Giroud was the top goal-scorer in the French League, and with his 21 goals, he managed to take Montpellier to a league title.
Lukas Podolski managed to be influential with Cologne in the past season; despite his side getting relegated, the German forward still managed to score 18 goals in 29 appearances in the Bundesliga.
Santi Cazorla managed to be one of Málaga's best players in a season that allowed the Spanish side to qualify for a shot at the Champions League.
In terms of offense, Arsenal managed to fill some of the voids that have been left open with the departures of some players. With Giroud you have an extra striker who could add to the Gunners' firepower, and in the case that Robin van Persie leaves, you have a talented striker.
Lukas Podolski would add some talent to the left flank and is also capable of playing in a central position. Santi Cazorla is a versatile player who can play in various midfield positions; not only would he add some creativity to the team, but in the case of an injury, there would be backup.
Cazorla however, is one of the players who has filled one of the most important voids that has been left with a recent departure. The Spaniard will be able to fit into the role that former captain, Cesc Fábregas, used to operate while with the Gunners.
Do you think Santi Cazorla is a good replacement for Cesc Fábregas
Fábregas was the midfielder who was dictating the Arsenal play. He was stringing together the important passes that lead to good goals.
Despite it only being a preseason fixture, Santi Cazorla was playing a role quite similar to Fábregas' role in the match against Cologne.
Cazorla was the maestro in the Arsenal midfield, stringing up various passes and one-twos that lead to chances that resulted in goals. In fact, Cazorla was the man who played in the great corner that got flicked on by Per Mertesacker to the goal scorer, Thomas Vermaelen.
This match was not important, but it is a preview of what is to come from Cazorla during the coming Premier League season.
Cazorla will need to do exactly what he did in the Cologne match in the upcoming Premier League season to make a big impact in the midfield. Last summer, the big midfielder that Arsenal signed was Mikel Arteta. He wasn't able to make the impact Fábregas made on the pitch. His presence in the midfield wasn't as palpable.
Arteta was without a doubt one of Arsenal's best players last season, making key assists and scoring goals when necessary.
But, when Cazorla was on the pitch, his effect was just different. He seemed somewhat like the leader of the attack and was one of Arsenal's best players in the match against Cologne, along with Podolski who scored a brace.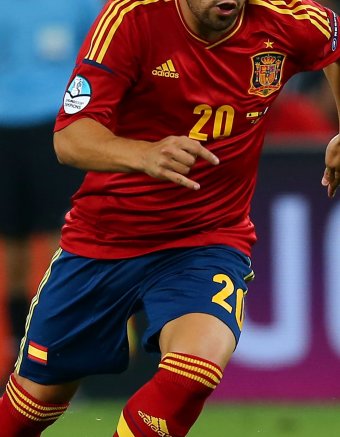 Martin Rose/Getty Images
As mentioned a bit earlier, this preseason fixture was just a preview for what to expect from the Gunners in the upcoming season, but Cazorla has proven that he is Arsenal's best signing of the summer by showing that he can fill in the hole left by former Arsenal man, Fábregas.
When comparing Santi Cazorla and Arsenal's former captain, Fábregas, in general both Cazorla and Fábregas are fairly similar midfielders.
Both players like to pass the ball and make key plays in matches. They are also good dribblers and are capable of keeping possession of the ball. Both Spaniards can also take set pieces effectively, whether it means taking a fierce shot or whipping in a dangerous ball into the box.
Ultimately, they are both the ideal, versatile midfield playmakers that a team needs.
So, do you think Santi Cazorla is the replacement Arsenal need for Cesc Fábregas? And, does he look to be Arsenal's best summer signing?
Thanks for reading!