NY Rangers: Why Rick Nash Will Be the Piece That Puts Them over the Top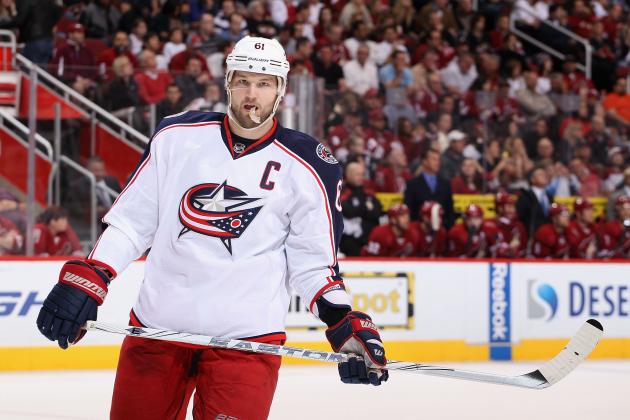 Christian Petersen/Getty Images

The New York Rangers were very close to making the Stanley Cup Final this past year, only to see their season end against the rival New Jersey Devils in heartbreaking fashion. Many reasons can be given as to why New York fell short, but the prime suspect was their inability to score enough goals.
Enter Rick Nash.
The superstar forward was acquired by the Blueshirts on July 23 to play with the likes of Brad Richards, Marian Gaborik (when he returns from shoulder surgery), Ryan Callahan, Carl Hagelin, Derek Stepan and perhaps Chris Kreider, forming a very good collection of scoring forwards.
The Rangers were a piece or two short of playing for a Stanley Cup last year. Does the acquisition of Nash bring New York that coveted final piece to the puzzle?
Lets check out the reasons why he is that piece.
Begin Slideshow

»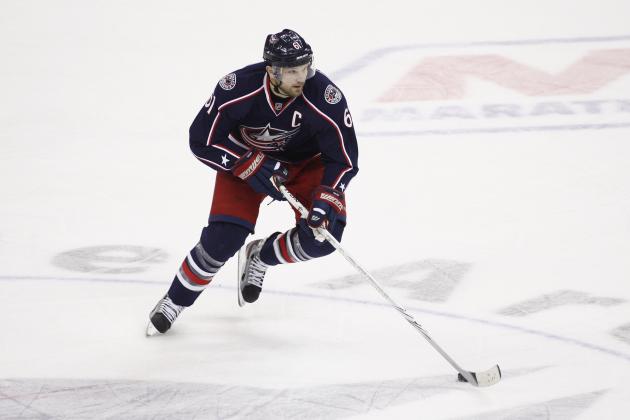 John Grieshop/Getty Images

Last season, coach John Tortorella relied heavily on Brad Richards and Marian Gaborik to shoulder the scoring for the Rangers. Of the 222 goals scored by the team, that duo accounts for 66 (nearly 30 percent of the total offense). Ryan Callahan was the only other Ranger forward to score at least 20 goals.
It goes without saying a well-balanced offense certainly helps win more hockey games. Adding Rick Nash without taking any of the team's critical top-six forwards out of the equation is an ideal situation for the team.
Tortorella can deploy a "super line" of Nash, Richards and Gaborik or distribute the scoring more evenly having Nash playing with Stepan and keeping the productive Richards/Gaborik duo together.
Having options is essential, and bringing in Rick Nash gives the Rangers multiple offensive looks.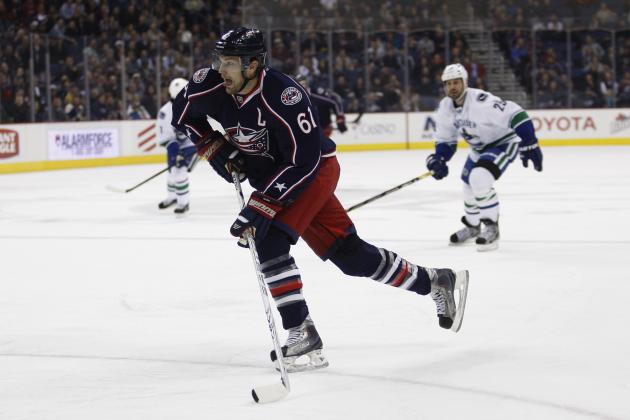 John Grieshop/Getty Images

To go along with strengthening the top of the Rangers' roster, Nash also alleviates some of the pressure the team felt to score goals in tight contests last season. If Richards, Gaborik or Callahan weren't getting it done when the team needed it, the Rangers didn't see other players step up enough to make up the difference.
Rick Nash will certainly help in that regard.
The former Blue Jacket will also take pressure off rookie phenom Chris Kreider to put up big numbers. The Boston College standout performed very well in 18 playoff games and showed why he was a highly-touted prospect, notching five goals.
Coming into his first full pro NHL season, some may expect too much for a 21-year-old to handle. Having Nash here now, the onus won't squarely be on Kreider to score more than he might be capable of.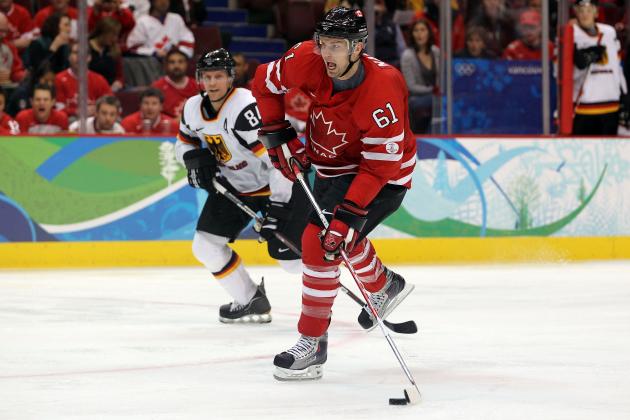 Jamie Squire/Getty Images

Rick Nash is no stranger to international hockey and has excelled in this area throughout his career. He was part of Team Canada's gold medal victory in the 2010 Winter Olympics, scoring two goals and three assists. Nash also won gold at the IIHF World Championship in 2007 (and was the tournament's MVP). He has also won silver twice in 2008 and 2005.
For some athletes, representing their country in the Olympics or prestigious tournaments and being able to win bears a greater satisfaction. It also brings with it more pressure and expectations.
For the Rangers, Nash's experience in big games during international play will help come playoff time when goals come at a premium and the games are more tightly contested.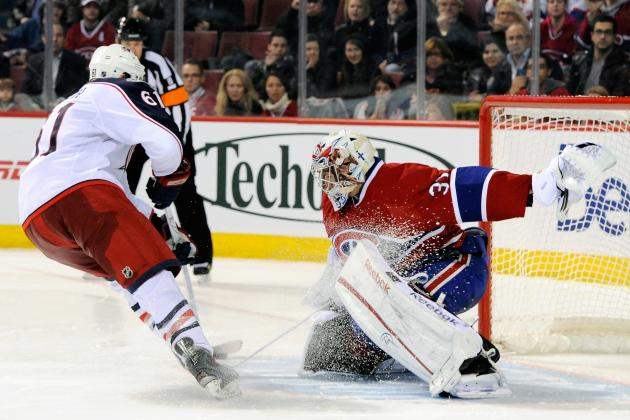 Richard Wolowicz/Getty Images

For the other teams and coaches in the Eastern Conference, seeing the Rangers bring in Rick Nash must be giving them fits for their upcoming games in 2012-13.
Assuming Gaborik comes back healthy and is his old self, the Rangers will have two legitimate, game-changing offensive talents. The team can deploy them together to try and create instant offense or send them out on separate lines and force the opposition to pick their poison.
Creating mismatches are nearly a guarantee to create pressure and force the defense into making mistakes. With Rick Nash, the Rangers may have the opportunity to create mismatches at several times during each game—a frightening concept to try and defend.