Virginia Tech Football: Grading Hokies New Uniforms and Helmets for 2012 Season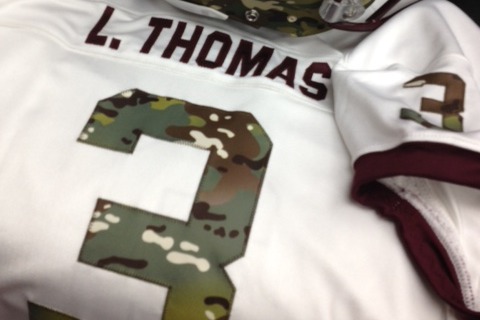 Photo Credit: beamerball.com
The trend throughout college football the past couple of seasons has been to switch up the look of the uniforms. Many saw the Oregon Ducks doing it on a weekly basis, a couple of teams decided to follow, and now, it appears that every team possible can't get their hands on enough new uniform combinations.
The most recent new uniform comes from the Virginia Tech Hokies, as they have released a couple of pictures to give you a sneak peek of what they will be wearing for a couple games this season. These different combinations are sure to have many in Blacksburg either loving the switch or hoping the season ends quicker than usual so they no longer have to see their beloved Hokies wear the new apparel.
Whether you love or hate the change, here are the grades for the Hokies' new uniforms.
Begin Slideshow

»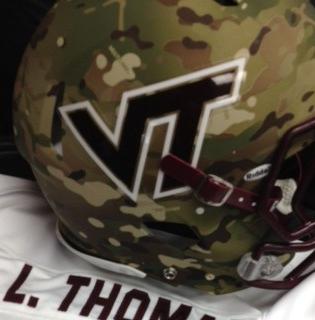 Photo Credit: http://beamerball.com
Virginia Tech will wear camouflage uniforms for "Military Appreciation Day" for the game against Bowling Green on September 22. I like the change, as the maroon really blends in well with the camouflage and makes for a nice look.
I do wish that they would wear these unis in a bigger game, rather than wear them against a team that went 5-7 last year, but what can you do?
Grade: B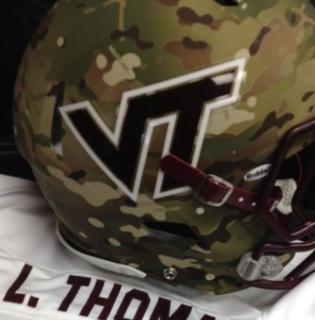 Photo Credit: http://beamerball.com
You can't really get a great look at the jersey, but from what we can see, it doesn't look too bad. Camouflage throughout the number on a nice clean, white jersey to match the cool looking helmet. But if we have learned anything from new uniforms, it is that the front of the jersey is usually what is the ugliest of all.
Grade: B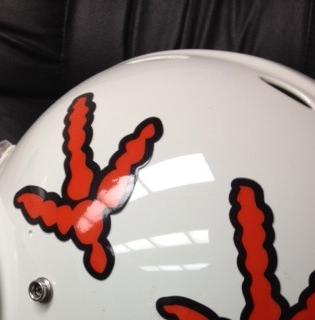 Photo Credit: twitter.com/AndyBitterVT
The Hokies will wear their new white uniforms for the Week 2 matchup against Austin Peay. Hokie bird feet are what those are supposed to be on this helmet, which makes for an original look. But being original does not always mean that is the right way to go. Just ask Virginia Tech quarterback Logan Thomas.
Our whiteout helmets are so ugly

—Logan Thomas 3⃣ (@Lthomas_3) August 13, 2012
How can you argue with the guy that leads the team?
Grade: D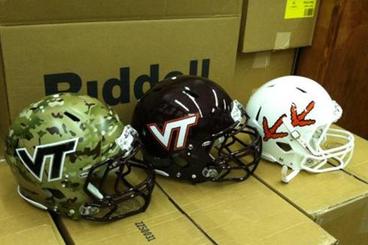 Photo Credit: twitter.com/VTFBEquipment
Tradition really wasn't messed with when you consider the games these uniforms are going to be worn. The Hokies did a great job of coming up with a uniform to honor "Military Appreciation Day," and the helmets for the "White Effect" game do include the feet of the Virginia Tech mascot. Talk about swag.
It is hard to really be upset about the change if you are a college football traditionalist.
Grade: C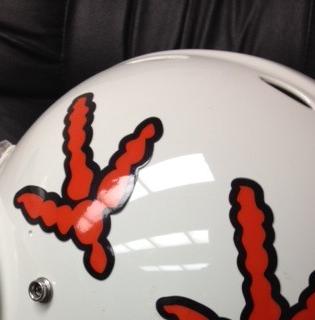 Photo Credit: twitter.com/AndyBitterVT
There really isn't much of a wow factor when it comes to these new uniforms, unless you want to talk about the bird feet on the new white helmets. I'm not sure if they are supposed to be intimidating or if the program lost a bet and had to go with it.
For the most part, the uniforms aren't making anyone jump out of their computer chair or call up all of their college football friends.
Grade: C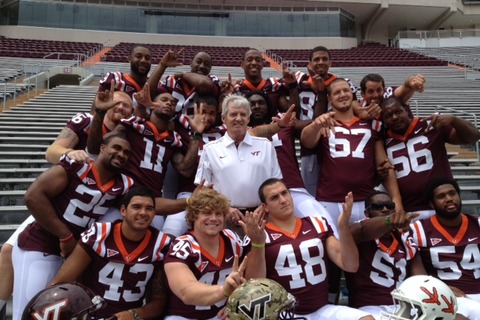 Photo Credit: http://beamerball.com
Regardless whether you love the uniform change or not, these two new looks will be worn when the Hokies play Bowling Green and Austin Peay. Now, unless you are a diehard Virginia Tech fan, there is a great chance you will not even see these uniforms outside of this article. (Even if you are the biggest Virginia Tech fan in the world, there are better games on during the week than those two)
Overall, I think the uniforms did their job, not counting the bird feet on the white helmet, of course.
Grade: C