New York Mets Ace R.A. Dickey Deserves Cy Young Consideration, and Here's Why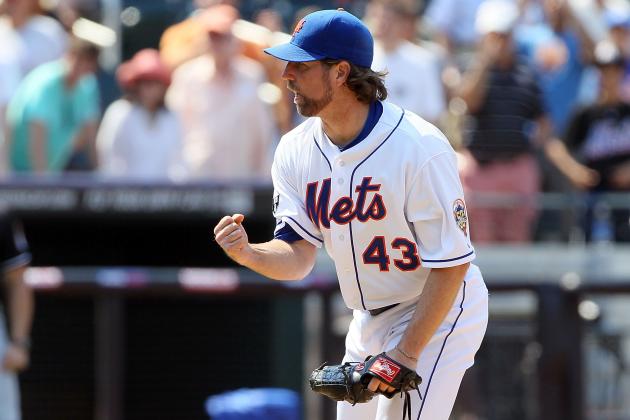 Jim McIsaac/Getty Images

In the midst of yet another season out of contention for the Mets, I've found myself captivated by only one player: R.A. Dickey.
My Mets fandom has died down in recent years, the team just hasn't given me much reason to watch. Dickey, however, has managed to not only gain my attention, but get me completely hooked. I never miss a Dickey start.
Last year it was just a pleasant surprise, a random player whose name I'd either never heard or long since forgotten turned himself into a respectable pitcher. Woo-hoo.
Now he's one of the best pitchers in baseball. Through hard work and sheer force of will, he has turned himself into a legitimate Cy Young candidate. Here are five reasons why Dickey should be considered for the award.
Begin Slideshow

»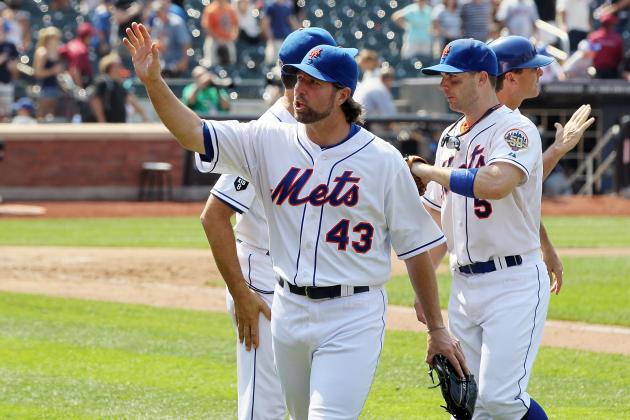 Jim McIsaac/Getty Images

At the end of the day, the fairest way to determine any award is stats. They are imperfect, which is why we have so many of them, but ultimately we should be using numbers to figure out who deserves which awards.
Well, the numbers certainly favor Dickey. He leads the National League in wins (with 15) and strikeouts (with 166), is tied for fourth in ERA (2.72) and trails Clayton Kershaw for the NL lead in innings pitched by just one third of an inning.
The advanced stats favor Dickey just as much. He leads the National League in WHIP (1.00) and is third among NL pitchers in WAR (3.8).
In short, there are no numbers that suggest Dickey hasn't been awesome this year. He's near the top of the league in every major category.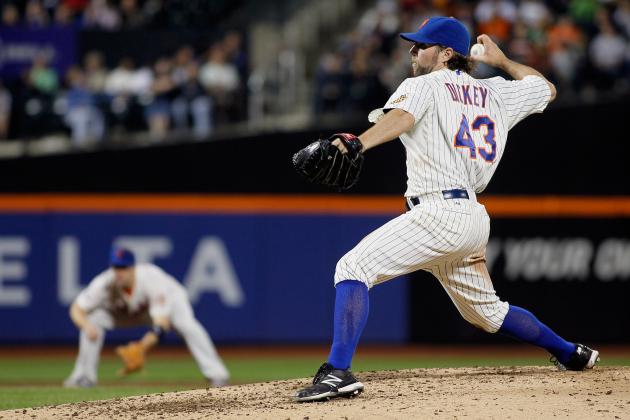 Mike Stobe/Getty Images

Every Cy Young winner has a few marquee performances to his credit. For example, I remember attending one of my first ever baseball games in 1999 between the Red Sox and Yankees, when Pedro Martinez struck out 17 Yankees en route to a dominating one hitter and eventually a Cy Young award.
Dickey may be at a slight disadvantage in this area, since his main competitor Matt Cain threw a perfect game in June. That's obviously pretty tough to beat.
However, Dickey had a pretty impressive few nights of his own. Back in June he threw back-to-back one-hitters, which in its own way is more impressive than a perfect game. Think about it—Dickey was 97 percent as good as Cain was, but twice in a row.
Dickey became the first pitcher to accomplish the feat since former Toronto Blue Jay Dave Stieb did it in 1988. During the six-game stretch that ended after the second one-hitter, Dickey had a 0.18 ERA and struck out 63 batters.
So yeah, Dickey has a couple of big game performances himself.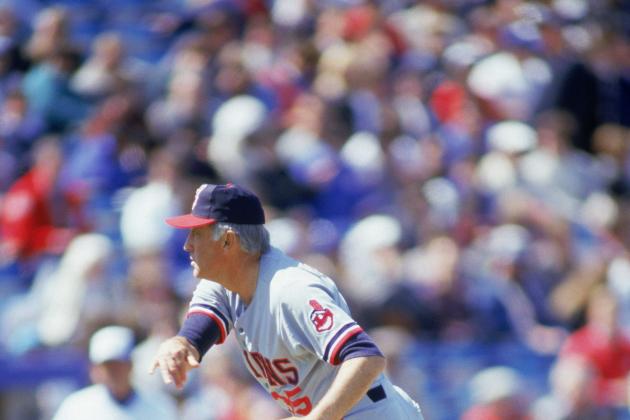 Gray Mortimore/Getty Images

Fans are enamored with pitchers like Stephen Strasburg and Aroldis Chapman because of the rarity of what they do: they can throw 100-miles-per-hour fastballs. Usually there are no more than a few pitchers in baseball who can do that at a given time.
Well... you want to talk about rarity? No knuckleballer has ever won the Cy Young award. Period. It has not happened. Phil Niekro came the closest, finishing in second in 1978.
The degree of difficulty Dickey faces simply due to the rarity of the pitch is absurd. Only a handful of people in the entire world know how to throw it, and he's doing it at such a high level that he's being considered for the Cy Young.
Think of it this way. There are plenty of people out there who can cook a great steak. There aren't too many who can cook a great Ostrich. If you were to reward one of them, aren't you going with chef No. 2 simply due to the rarity of his craft?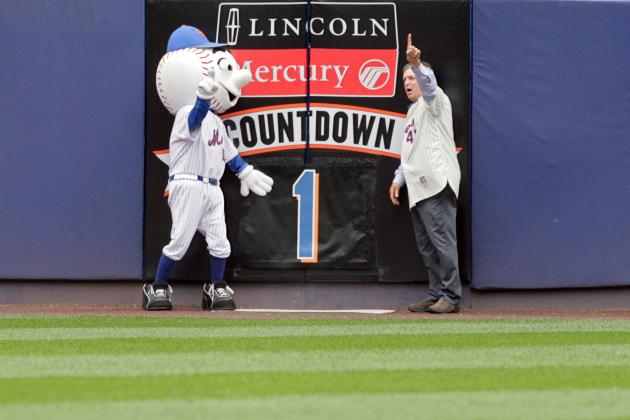 Jim McIsaac/Getty Images

Pitching in New York isn't easy. It has destroyed plenty of pitchers with far more talent than Dickey, guys like Javier Vazquez, Carl Pavano and even legends like Randy Johnson.
Dickey hasn't just gotten by in New York, he has thrived. In the world's most pressure-filled market, he has been better than anyone could have imagined.
And it's not like he's done it playing for the Yankees. He doesn't have a great team behind him to fix his mistakes.
If you simply subtracted Dickey's decisions from the Mets record, they would currently be 40-57. He essentially single-handedly kept the Mets in the playoff race for the entire first half of the season.
Winning a Cy Young award in a medium-sized market playing for a great team isn't easy, but it's doable. Winning one playing for a terrible New York team is an entirely different animal. Dickey deserves credit not only for what he has done, but for where he has done it.
Mike Stobe/Getty Images

The Cy Young award is voted on by the media, and at its heart, the media always wants to find the best story.
Dickey's story is phenomenal. He is a journeyman who has found success with the knuckleball. He is having a breakout year at 37 years old. He revealed some of his horrifying childhood demons in a book released earlier this year.
We are NEVER going to see a crazier Cy Young story than this one. Dickey has completely come out of nowhere to become one of baseball's best pitchers.
The only remotely similar story in sports I can think of is that of former NFL quarterback Kurt Warner. Warner one the MVP award in his first year as a starter. Dickey should be considered for the Cy Young just as Warner was for MVP.