The Biggest Winners and Losers of Steelers Camp, Preseason so Far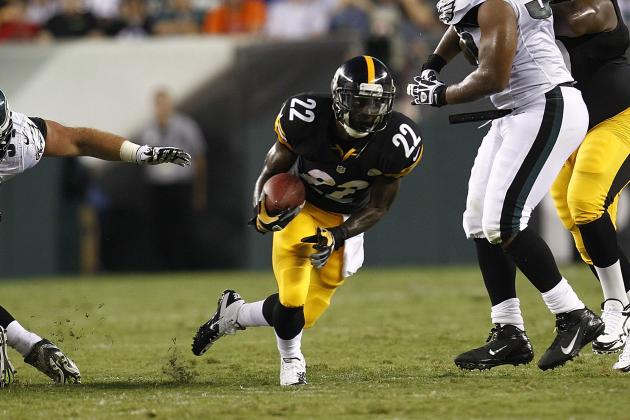 Jeff Zelevansky/Getty Images

As the Pittsburgh Steelers motor toward their second preseason contest this weekend at Heinz Field, several players have managed to distinguish themselves in camp and the first game action. Some others have been struggling and may have moved from a safe spot to the fringes of the roster.
Here's a look at the biggest winners and losers so far as the 2012 campaign continues to unfold.
Begin Slideshow

»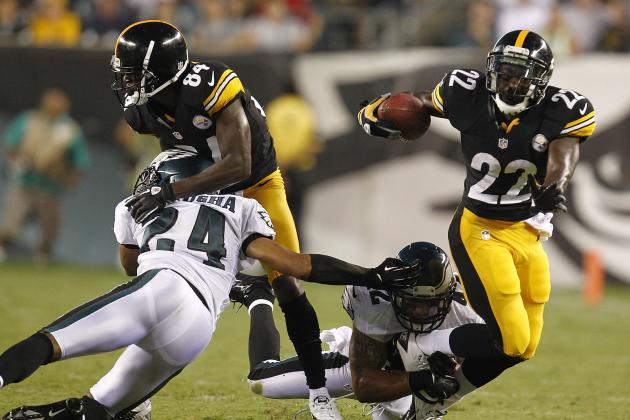 Jeff Zelevansky/Getty Images

If a roster spot can be won in one night, Chris Rainey might be the guy who did it in 2012. But just looking at his excellent game against the Philadelphia Eagles is actually selling him short. He's been stellar all through camp and might be the most impressive young player so far.
Rainey scored a long touchdown against the Eagles last Thursday and also has managed to flash some amazing speed. He is likely the fastest player on the roster and one of the fastest in the NFL.
The Steelers have a lot of possible roles for Rainey, and he may fill all of them. He's shown ability as a receiver out of the backfield, as a returner for both kicks and punts and even as a running back, where he seemed to be behind several others.
Rainey's spot on the roster seems all but assured at this point as long as his performance continues.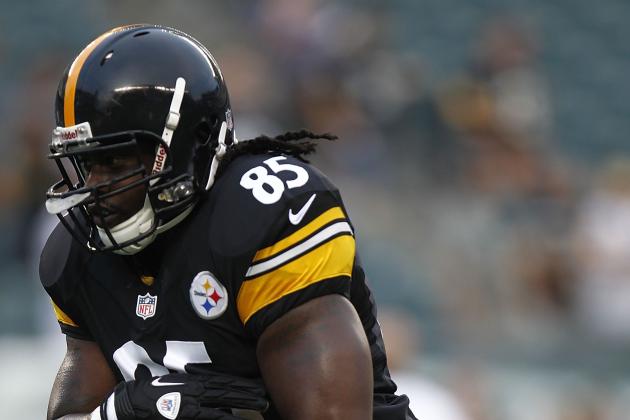 Jeff Zelevansky/Getty Images

This was probably the most unfortunate thing to come out of the team's first preseason game last week. Johnson, who had the inside track to win the starting fullback job and who was still expected to play some at tight end despite being reclassified to a more traditional role, tore his ACL and will miss the entire season.
There's nothing quite so sad as a season-ending injury in the preseason, but this is particularly rough because the Steelers have no other players with the Johnson skill set. Will Johnson will likely slot in now as the true fullback, and David Paulson may have found an opening to make the roster.
Johnson was having a nice preseason and his blocking skills were improving steadily. Now, we will have to wait and see if he can be replaced and also if he can recover and be a key cog in the 2013 season.
This will be something to watch closely as the rest of the preseason unfolds. The backfield composition and roster makeup at tight end just got a lot more interesting.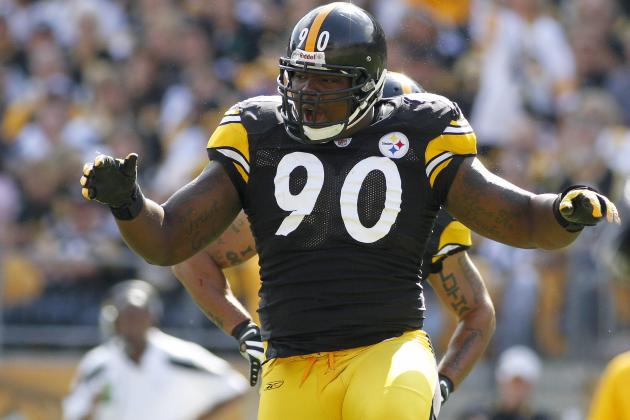 Justin K. Aller/Getty Images

I've always had a soft spot for McLendon, but I have never been very sure if he's a good enough player to be more than a part-time guy or role player. McLendon has been putting those concerns to rest each day of camp.
When the Steelers drafted Alameda Ta'amu to be their future defensive tackle, many thought McLendon was going to simply be a bridge from Casey Hampton to him. Now, I'm questioning whether or not Hampton will be able to get back on the field once he's ready.
Ta'amu has faced an uphill battle so far, and he still needs to improve his technique and be more authoritative and explosive off the snap, but he hasn't really been all that bad. He had a quiet but relatively successful game against the Eagles.
The problem for Hampton, however, is that McLendon has just been THAT good. He's shown some big play potential, proven himself as a run-stopper and really shown up the way you'd expect a starter to do during camp and the preseason.
McLendon might not just be the bridge. He may be putting himself in position to be the answer.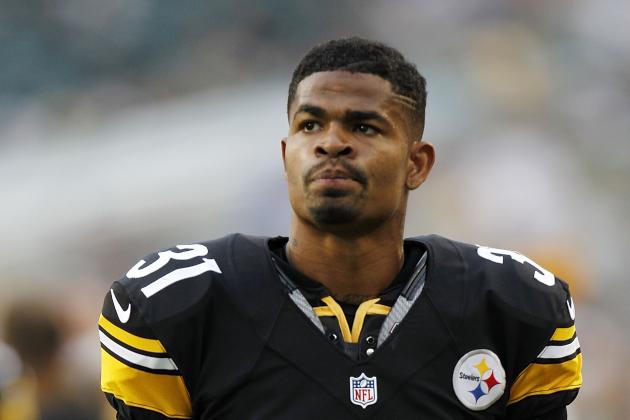 Jeff Zelevansky/Getty Images

Coming into camp, I thought that Brown had a chance to be the big surprise and that he might end up being a player that would win a starting job when he wasn't likely to do so. Instead, he's been a bit of a dud, particularly in the game against Philadelphia.
Brown, who was drafted for the ability to make big plays, whiffed on two big opportunities to keep the Eagles off the board. Both mistakes resulted in touchdowns. The second, a long pass where he simply had to turn around to break up or intercept a pass, was particularly atrocious.
Brown started behind Keenan Lewis and Cortez Allen for the chance to start opposite Ike Taylor. He's still there. He's done nothing of note to distinguish himself, and he doesn't seem like a guy who's on the rise at this point. Lewis and Allen haven't been big standouts either, but they've been steady.
At this point, Brown is likely to be a dime back who will have to continue to battle for playing time. That could change with more time and opportunities, but to this point, he's been a big disappointment.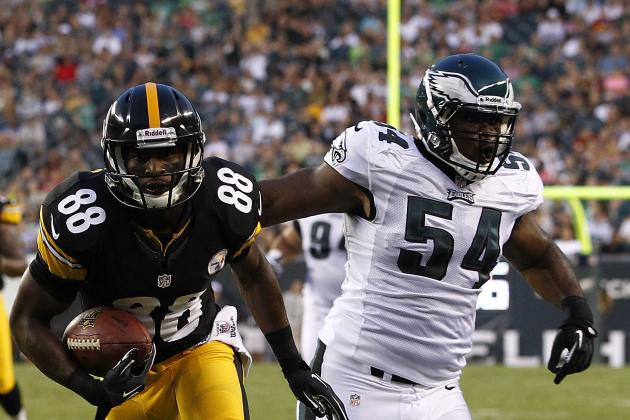 Jeff Zelevansky/Getty Images

The big question with Sanders has never been about ability. Coming out of Southern Methodist, Sanders was a speedy playmaker that had a knack for big plays and the intelligence you'd want in a big-game receiver. He became a fast learner in camp as a rookie and seemed to know every receiver position in Bruce Arians' system by the end of that season.
As a second-year guy, he began to exhibit some injury issues and he missed a large part of the season. The question coming into camp this year was whether or not he could stay on the field as a slot receiver. Instead, he's shown up as one of the team's best targets and has become the likely starter opposite Antonio Brown while Mike Wallace continues his holdout.
Sanders looks healthy and he looks fast. He shows no signs of repeating his rough 2011 and seems like a guy who's very motivated to do everything he can in 2012. That's a good sign. He was a bright spot in the first game and doesn't seem like he's going to let up.
Oh, and he also looks like a guy who will know every receiver spot in the new offense very soon. That's if he doesn't know them all already.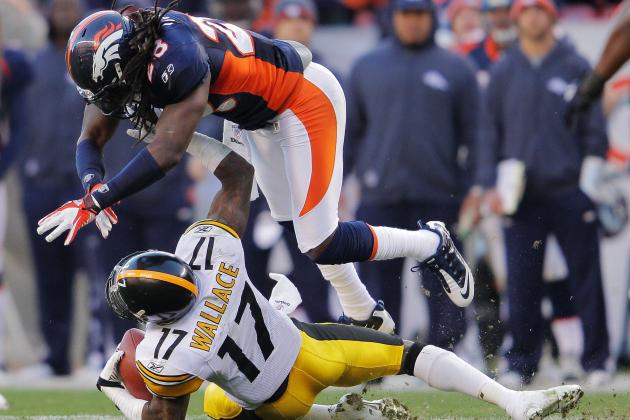 Doug Pensinger/Getty Images

Selfish. Egotistical. Ridiculous. Those are some of the words I could use to describe the holdout Mike Wallace has been clinging to since asking for a very high sum of money in a contract extension. Every time we've thought this would end, he's managed to make it continue. At this point, I'm not even sure the team is on speaking terms with their receiver.
I'll give you the word I think best describes things right now: stupid. With the work Antonio Brown put in against the Eagles (proving he can be the top receiver in an offense without Wallace to take away double teams), the work we've talked about already from Sanders and the things we've seen from a surprisingly talented group of youngsters, Wallace is officially not hurting anyone but himself with this circus.
The Steelers don't value Wallace at the price he's asking. He turned them down on their final offer before camp and that money has since gone to Antonio Brown. The best thing Wallace could do next would be to come into camp, apologize for his absence, go to work, have the best season he's ever had and then go somewhere else or stay in Pittsburgh on a big new contract in 2013.
Instead, he's sticking it out. Most people think he'll come in just in time to qualify for unrestricted free agency. I'm not so sure. If that was the case, he'd already be here you'd think. The more time he gets on the field, the better his numbers will be. The longer he stays away, the more rusty he's going to be and the lower his value is going to become.
Folks, I'm lost on this one, but Wallace would do well to remember that the grass is usually never as green on the other side of the fence.