WWE: Analyzing Alberto Del Rio's Illustrious Career Thus Far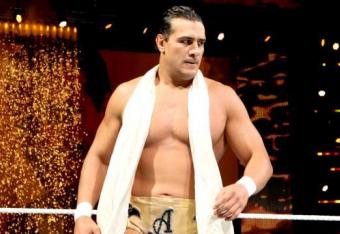 Alberto Del Rio (Courtesy of WWE.com)

It was only a mere two years ago that we received our first glimpse of greatness in the form of Alberto Del Rio, who made his monumental debut on the August 20th edition of SmackDown. He made an immediate impact upon his arrival by shockingly defeating Rey Mysterio in that night's main event, and he has been flourishing ever since.
Only an elite group of WWE Superstars can say they've accomplished as much as Del Rio within a span of two years, and one can only imagine that his list of accolades will only expand going forward. Here, I'll attempt to analyze Del Rio's successful career thus far, see where it ranks amongst today's Superstars and explain which direction his career is headed in the coming years.
Prior to his SmackDown arrival, vignettes hyped the Mexican Aristocrat's debut for nearly two months during the summer of 2010. The first thought that came to mind when we were first introduced to his character was that he would be nothing more than second coming of Eric Escobar, who was considered to be one of the biggest flops in the history of the WWE.
Regardless of my original expectations, Del Rio rose to the occasion and almost immediately made a name for himself with his upset victory over Mysterio only five days removed from that year's SummerSlam event. Shortly thereafter, his bio on WWE.com was accidentally leaked, teasing that he'd be a major star for the corporation in no time, which was the inevitable truth.
The following week, Del Rio subsequently injured the Master of the 619, rendering him inactive for nearly a month. After entering a brief feud with Christian that fall, he refused to relinquish his armbar on Captain Charisma, thus setting him on the shelf for a substantial period of time as well.
By the end of the year, Del Rio found himself in one of the marquee matchups of the WWE TLC pay-per-view, contending for the World Heavyweight Championship against three other challengers in a contest of the same name. Although he came up short of winning the gold that night, he proved to the world that he was in fact the future of the WWE given his impressive performance throughout the brutal bout.
Despite having debuted in WWE only four months prior, Del Rio did exactly what he proclaimed he was going to do by winning the annual Royal Rumble in January 2011. With this victory, he earned himself a spot in one of the WrestleMania events against either the WWE or World Heavyweight Champion.
To my knowledge, not many Superstars can say they've won the Royal Rumble only months following their arrival on the WWE scene, so Del Rio has solidified his place in the history books.
After choosing to fight then-World Champion Edge on the following edition of Raw, the two engaged in a bitter rivalry over the next two months that culminated at WrestleMania 27. In the opening contest of the show of shows, Del Rio failed to defeat the Rated-R Superstar and capture the golden prize, despite having help from his NXT Season Four Rookie, Brodus Clay, at ring-side.
Regardless of the loss, Del Rio still looked strong in defeat, and he surely captured the attention of many members of the WWE Universe that April evening. The multi-generation star can also say he competed in Edge's final match, as the Ultimate Opportunist abruptly retired from the ring only eight days removed from the event.
Alberto Del Rio proclaims his Royal Rumble destiny.
In light of Edge's departure, Del Rio earned a second shot at the World Heavyweight Championship come Extreme Rules; however, this time he would go up against a familiar foe in Christian. Although the odds seemed stacked against the returning Captain Charisma, Del Rio once again failed to fulfill his destiny by becoming the World Champion.
Following the event, Alberto Del Rio was sent packing to the Raw brand as part of the 2011 WWE draft, where he looked for a fresh start in the hunt for the WWE Championship. Of course, he didn't make an immediate impact on Raw (other than hitting Big Show with his car) similar to how he did on SmackDown, but it felt that the Mexican Aristocrat was quickly losing his way.
It wasn't long before he engaged in a rivalry with Big Show, whom he defeated at the Capitol Punishment pay-per-view that June. In subsequent weeks, Del Rio pronounced that taking one step closer to achieving his desired destiny would come at Money in the Bank, where he would capture the Money in the Bank briefcase and earn a shot at the WWE Championship at any time of his choosing.
Similar to the Royal Rumble, Del Rio fulfilled his promise and became Mr. Money in the Bank at the July event, meaning that it all but confirmed that he was in fact ready to become WWE Champion.
Sure, he made a few unsuccessful attempts at cashing in the opportunistic briefcase shortly thereafter, but the third time was the charm at SummerSlam, when he soundly defeated CM Punk to capture the WWE Championship for the first time in his career.
Almost exactly a year following his WWE debut, Alberto Del had come full circle in finally fulfilling his self-proclaimed destiny by winning the WWE title on one of WWE's grandest stages. I can't recall anyone else having won both the Royal Rumble match as well as a Money in the Bank Ladder match in the same year, much less becoming WWE Champion in addition.
Alberto Del Rio cashes in MITB to win his first WWE title.
Although Del Rio managed to accomplish so much so quickly, it didn't at all mean his career was over just yet. Del Rio was now in the perfect place to shine, but unfortunately, his time at the top was short-lived.
In a matter of a month, Del Rio dropped his title to John Cena at Night of Champions, ending his reign at a measly five weeks. He received a rematch for the WWE Championship at Hell in a Cell, where he gained the strap in cunning fashion after locking Cena outside of Satan's Structure.
In addition to winning the 2011 Royal Rumble and Money in the Bank matches upon participating in each for the first time, Del Rio had now won his first Hell in a Cell contest, despite the fact he had never set foot inside the cell before.
Nonetheless, his second run with the title was much similar to his first, in the sense it was mostly overshadowed by John Cena. It was around this time that Del Rio began to incorporate dirty tactics into his matches in order to emerge victorious rather than win cleanly, which hindered his momentum and credibility tremendously as 2011 gradually came to a close.
Despite successfully retaining the title against John Cena in a Last Man Standing match at Vengeance in late October, Del Rio wasn't so lucky at Survivor Series, where he tapped out to CM Punk's vicious Anaconda Vise submission hold and once again relinquished his WWE title in the process.
In the final weeks of the year, Del Rio received two opportunities to reclaim the belt he once held, but he was unsuccessful in both attempts. Shortly thereafter, he was sidelined indefinitely due to an injury sustained during a Raw main event, thus removing him for the title picture as well as WWE television.
Alberto Del Rio wins his second WWE Championship.
To that point, it was evident that 2011 went from an extremely promising year for Alberto Del Rio as one of the company's brightest stars to an unbearable nightmare that saw he lose almost everything he once held, which included momentum, championship gold and the interest of the WWE Universe.
During his absence, it was heavily rumored that Del Rio would undergo a massive redevelopment in character, hinting at a more aggressive persona upon his return. Although he made a brief appearance at the Elimination Chamber pay-per-view this past February alongside John Laurinaitis, nothing came out of it and Del Rio once again disappeared from WWE television.
One night removed from WrestleMania 28, Del Rio made his valiant return to Raw as part of a feud with newly crowned World Heavyweight Champion Sheamus. On that week's edition of SmackDown, Del Rio scored a disqualification win over the Celtic Warrior, thus earning himself a future shot at the World Heavyweight Championship.
Since then, Del Rio has been stuck in same cycle with Sheamus over the World title for months now, coming up short each time they clash in the ring together. Not even Del Rio's official move to the blue brand in late April could help salvage his dying charisma, credibility and character.
While 2012 may have looked bright for the Mexican Aristocrat at first, it's quickly gone downhill since his return to the squared circle. He's shown more aggressive and ruthless traits in recent months, but it's hardly garnered any interest from the fans.
Alberto Del Rio returns to confront Sheamus.
The only chance of success Del Rio may have left is a change in character, but that might be difficult at this point given that he's been stale for so long. Since a face turn is almost undoubtedly out of the question, it remains unclear as to where his career might go from here.
Overall, it's safe to say that Alberto Del Rio has been able to accomplish much in the two years he's been with WWE. However, that quick success might also be the reason behind his decline over the course of the last year.
One can only hope that things start to shape up for Del Rio extremely soon, as his unmatched potential and tremendous talents inside the ring shouldn't go to waste. With Del Rio stating in an interview that his days are numbered in WWE, he should make the most of the rest of his tenure by continuing to make a lasting impact.
Thanks for reading, Bleachers, and be sure to drop a comment below with your thoughts on the career of Alberto Del Rio and what you believe the future holds for this bright, young star. As always, your criticism and overall feedback on my latest piece are welcomed and greatly appreciated.
GSM out.
Visit my website at Next Era Wrestling, as well as listen to my SAVE US GSM radio show every Thursday at 10/9c for more of my thoughts and writings, along with WWE/TNA news, reviews, recaps and more.
Listen to internet radio with Spoilerspodcast on Blog Talk Radio
This article is
What is the duplicate article?
Why is this article offensive?
Where is this article plagiarized from?
Why is this article poorly edited?