Rory McIlroy and the 11 Most Dominating Major Victories of All Time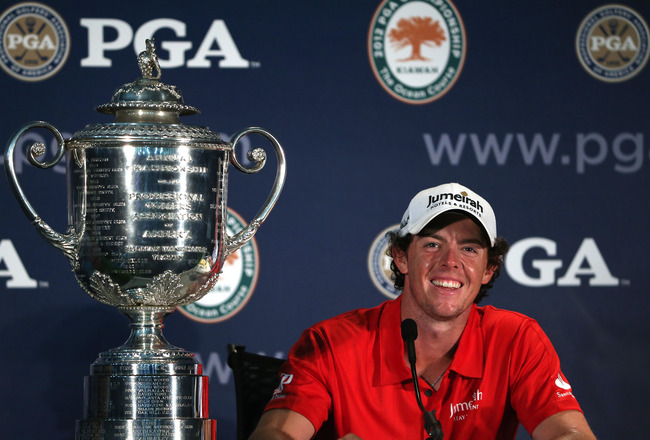 Andrew Redington/Getty Images
Rory McIlroy had been through a rough patch after winning The Honda Classic in March. The Northern Irishman missed three cuts, something that hadn't happened since 2010.
Last weekend, McIlroy proved that he hasn't lost the touch and that he is the most talented young player in golf.
As he did last year at the 111th U.S. Open, Rors won in style and set a few records along the way.
Of course he's one talented player, but the 22-year-old is not the only one to win a major championship with such dominance.
Let's find out which other golfers dominated the field.
1862 Open Championship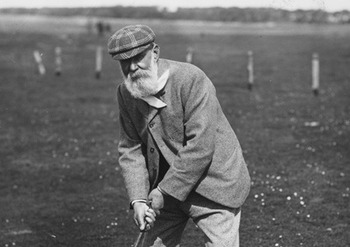 Photo: Hulton Archive / Getty Images
Tom Morris Sr. set the record for the largest victory margin at The Open Championship. Back in 1862, this golf pioneer shot 13-under par to claim his second title in that major.
Morris' record was also the largest for any major tournament and he held it for 138 years, until Tiger Woods shot 15-under par at the 2000 U.S. Open.
Old Tom played 36 holes (three rounds) against seven other golfers to successfully defend his 1861 title.
Willie Park, who had won the inaugural edition (1860), was the runner-up.
1948 U.S. Open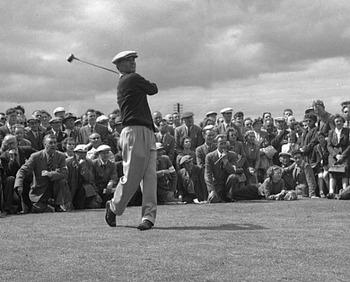 Photo: Dennis Lee Royle, AP / SF
Ben Hogan won his first U.S. Open title in his ninth try and he did it in style. The Hawk shot 68 and 69 in the last two of rounds to leave Sam Snead and Jimmy Demaret behind.
His eight-under 276 became the tournament record and stood for 19 years, until Jack Nicklaus broke it in 1967.
1965 Masters Tournament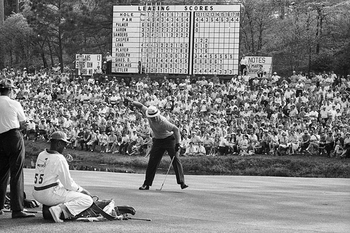 Photo: Sports Illustrated
Jack Nicklaus grabbed his fourth major title at Augusta National in 1965. It was the second time the Golden Bear won the green jacket, but there was a little difference from the first one: he won by nine strokes.
He set a record for the largest margin of victory and the lowest aggregated score (17 under) of the tournament. Tiger Woods beat both records in 1997.
Arnold Palmer and Gary Player shot eight-under par and tied for second.
1976 Masters Tournament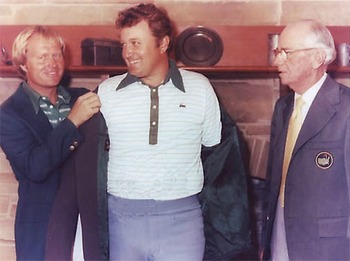 Photo: Digital Library of Georgia
In 1976, Raymond Floyd fell one shot short from tying Jack Nicklaus' largest margin of victory record at the Masters. He finished at 17-under par, eight strokes clear from Ben Crenshaw.
It was a personal best, and not only was it Floyd's only victory at Augusta National, he never won a PGA Tour event by more than eight shots.
1980 U.S. Open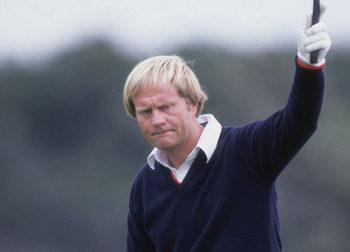 Getty Images/Getty Images
Isao Aoki did his best to try and stop Jack Nicklaus, but the Golden Bear shot a tournament scoring record to win his fourth U.S. Open.
Nicklaus was 40 years old by 1980 and, despite his age, he ended the doubts regarding his performance level. With his 272 he bested the 275 he shot in 1967.
1980 PGA Championship
Photo: Manny Millan / SI
Jack Nicklaus won his fifth PGA Championship at age 40 in 1980 and he did it like no one had done it before.
He shot 70, 69, 66 and 69 to earn a seven-stroke win over Andy Bean and set yet another record for the tournament: the largest margin of victory.
It stood for 32 years before Rory McIlroy defeated David Lynn by eight strokes this year.
1997 Masters Tournament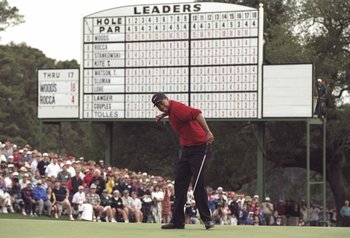 Stephen Munday/Getty Images
Tiger Woods played like no other golfer had in the modern era. In 1997 he won his first major at Augusta National by 12 strokes.
It was a scoring record for any major championship. Woods was 21 by that time and won the Masters with an 18-under 270.
Tom Kite came in second at six under.
2000 U.S. Open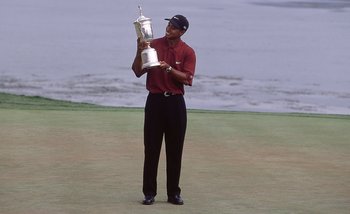 David Cannon/Getty Images
Tiger Woods opened with a 65 the 100th U.S. Open to grab the lead and never let it go. At age 24, Tiger had already won the Masters and the PGA Championship and was about to seal the deal at Pebble Beach.
His super performance over the four rounds earned him his first U.S. Open title and a bunch of records including the largest margin of victory (15 strokes, which still stands for all the majors) and the first player to shoot double-digits under par.
After his U.S. Open victory, he grabbed The Open Championship, the PGA Championship and the Masters consecutively, a feat that's known as the Tiger Slam.
2000 Open Championship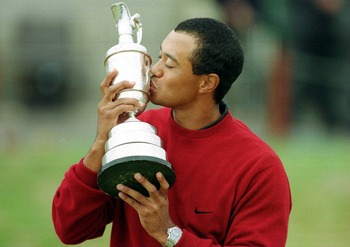 David Cannon/Getty Images
Tiger Woods broke his 1997 record 13 years later and he couldn't have done it better.
For the first time in his career, Woods won The Open Championship, which was held at the Old Course in St. Andrews.
Tiger shot four rounds in the 60s (67, 66, 67 and 69) to post a 19-under 269, eight shots better than Thomas Bjorn and Ernie Els. The score still stands as the record for lowest 72-hole score for The Open.
With his victory, Woods completed the career Grand Slam at age 24.
2011 U.S. Open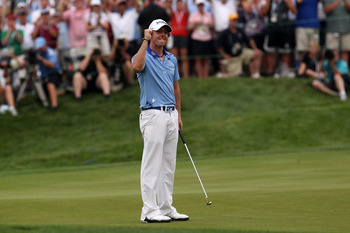 Andrew Redington/Getty Images
Rory McIlroy did what many thought impossible: breaking Tiger Woods' records at the U.S. Open.
The 22-year-old, who came from a terrible breakdown at the 2011 Masters, proved to be ready for the challenge at Congressional Country Club.
McIlroy took a three-shot lead in the opening round and then extended it to eight by the end of the third round.
Rors became the third player to shoot all rounds under 70 (65, 66, 68 and 69) in the U.S. Open. He won his first major by eight strokes with a total score of 16-under, beating Wood's record by one.
2012 PGA Championship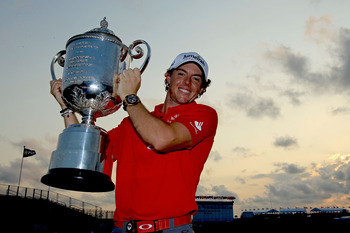 David Cannon/Getty Images
The Northern Irishman had already broken many of Tiger Woods' records at the U.S. Open and last weekend he did the same with Jack Nicklaus'.
This season, Rory has finished tied for 40th at the Masters, missed the cut at the U.S. Open and tied for 60th at The Open. He had one last chance to grab his second major at the PGA Championship.
McIlroy managed to put his game together at the Kiawah Island Golf Resort and shot 67, 75, 67 and 66 to hoist the trophy and leave David Lynn behind by eight shots.
Nicklaus' seven-stroke record stood for 32 years.
Keep Reading